Up until July, Amsterdam had mostly felt like autumn with temperatures around 15C and a lot of rain, but summer slowly crept in and on July 10th we were lucky to wake up to a warm clear day.
It was the perfect chance to go to Bloemendaal on the coast of Holland which is lined with beach bars, Woodstock 69 without a doubt being the best of them all. I had only been there once before three years ago so I was really excited to go back, especially to hear one of my all-time favourite DJ's, Hernan Cattaneo play an extended six hour set. This was the fifth time the Argentinean legend would return for this annual event which attracts people from all around the world, so I knew we were in store for something very special.

After a late lunch and a few mimosas we were ready to get the party started so we jumped on the train from Amstel station in Amsterdam and headed towards Blomendaal. About an hour later we transferred to a bus at Zandvoort which would take us to the Strand. We walked the rest of the way with our feet in the sand, minutes later finally reaching Woodstock 69, which has been welcoming international DJ's and bands since it first opened in 1992.
As you walk into the venue your eyes take in a lot of colour from the rainbow painted exterior that surrounds the sandy dance floor and palm trees that make you forget you're actually in Holland. The main stage is uniquely furnished with antiques that look like they came from your grandparent's attic, which make for a very homey DJ booth. As your eyes float upwards you can see the top of the stage is decorated with embellishments of old clocks and musical instruments that are juxtapositioned against the massive L'acoustics K2 sound system, which were more than enough to satisfy the ears of 2000 loyal Hernan fans. I love being in a venue that puts so much effort into all the little details, which creates a very welcoming environment such as this.
After a few quick hellos we went to get our first drink, a delicious mojito made at a cocktail stand close to the restaurant at the back of the venue. Throughout the day many people worked up an appetite and took advantage of the 'Hernan Cattaneo Menu' of food selections; for dinner I had the nachos which definitely hit the spot!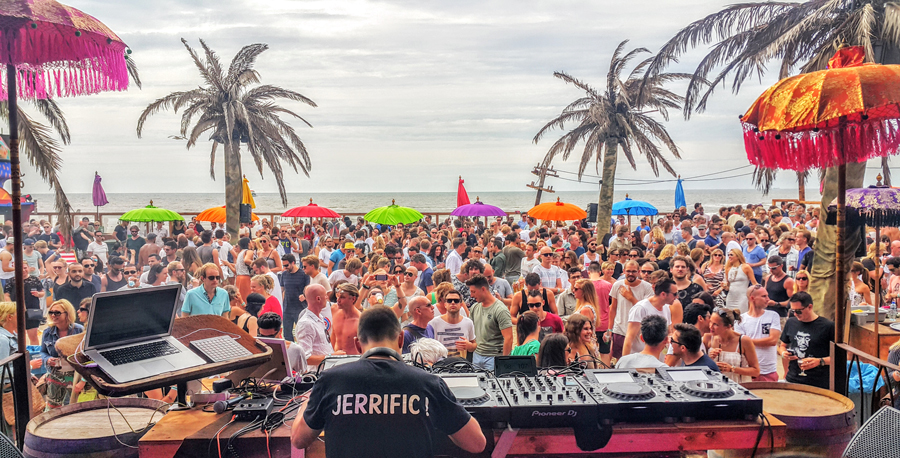 I can never be away from the dance floor for too long so after getting our drinks we made our way to the stage to enjoy the last bit of the warm up set provided by Pole Folder, who prepared the crowd nicely with tracks like his 'Gare Centrale'. Pole Folder has been in the scene since 2001 and would often play for the Groove Collection parties hosted in Amsterdam. So on this day in honour of the Groove Collection founder Jerry Van Schie, Pole Folder wore his 'Jerrific' T-shirt. Many of Jerry's friends were in the crowd to celebrate his life which was taken far too soon. I like to think that Jerry was with us that day and he blessed us with the incredible sunset that was yet to follow.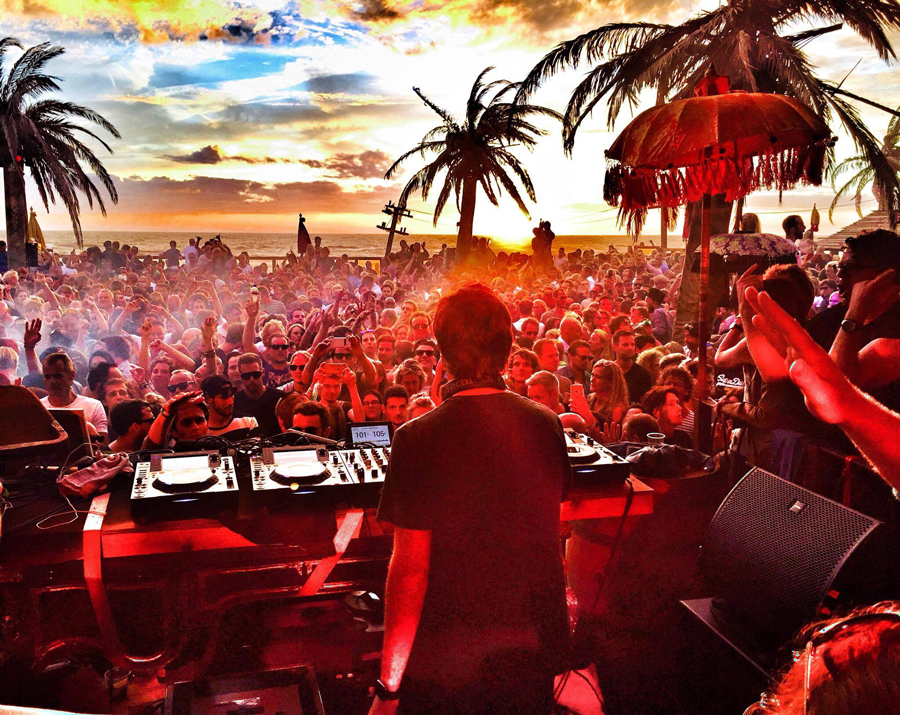 It was finally time for Hernan to take over the decks and the sold out venue was more than ready to welcome him. As the waves crashed in the distance and kite surfers caught their own beat in the echoes of the wind, hands raised and fists pumped to track after track of enticing house music like Gabriel Ananda – 'the little creek behind the house'. Hernan continued to rhythmically blend tunes that took us all on magical journey like Patrick Siech and Sebastian Mullaert – River Will Turn (Vox Version) and Systematika – Guy Manzur. Minutes quickly turned into hours and as the sun was beginning to set Hernan had the crowd totally mesmerized as he played 'Nicolas Jaar – Too many kids finding rain in the dust (Gabriel Sordo & Rodriguez Bootleg)'. A loyal fan raised the Argentinian flag proudly and as the beat dropped the crowd cheered and we all felt those shivers you get when the music is just that good!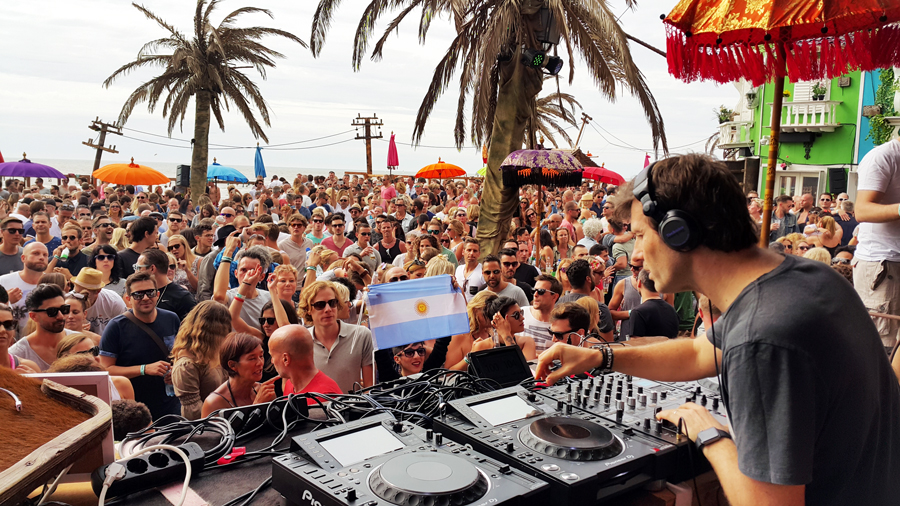 Day quickly turned into night and we all knew our soiree was coming to an end far earlier than any of us wanted it to. Hernan closed out with the classic Der Dritte Raum– 'Hale Bopp' which made us feel like we could have easily stayed another six hours. Knowing Hernan who I've heard play for twelve hours straight makes me believe he would've been up for it too! Overall this was a beautiful experience start to finish shared with my friends from the US, the UK, Finland and Amsterdam and I can't wait for next year so we can do it all over again!
Photos by Lisa Sant and Simon Anthony