Years ago on a quick lay over in Amsterdam I saw a butterfly that I loved. With piano keys and vinyl records decorating its wings and speakers for eyes, I knew this butterfly was going to lead me somewhere exciting one day. Finally on August 13th I followed that butterfly to Sloterpark where Loveland held its annual festival. For over eleven years now the Loveland team have been perfecting large scale music events that have become favourites with not only the Amsterdamers but also with an international crowd that often fly in to enjoy what is arguably the best festival of the summer. This was my first time at the event so I could feel those musical butterflies swimming around in my belly excited to see what awaited me.

As we climbed the stairs and finally took in the view of the beautiful Sloterplas lake that surrounded the entire park I felt like a kid about to enter an amusement park for the very first time. To the left we found the techno stage and the pathways to cross the river to two smaller islands where you could chill out or get creative with art installations. You could even take a Juliper sponsored boat that offered free beer for your ride to the Fire! stage at the opposite end of the park. The production team thought of every little detail of this event which I found very impressive. Like most festivals in Amsterdam this is also a green event, which offers free water and works to be as sustainable as possible, which makes me respect them even more.
There were six stages in total and we arrived in time to see Richie Hawtin finish his set on the Fire! stage before moving over to the Live stage to hear Gui Boratto. Along the way we passed the Underground Stage where Damian Lazarus was laying down his Crosstown vibes, past the Rise stage where Guy Gerber was getting everyone energized and Butch at the Nest who had every ones hands in the air. It was really hard to walk past all these amazing artists that I love but I had never seen Gui Boratto play before so I knew I couldn't miss his live set.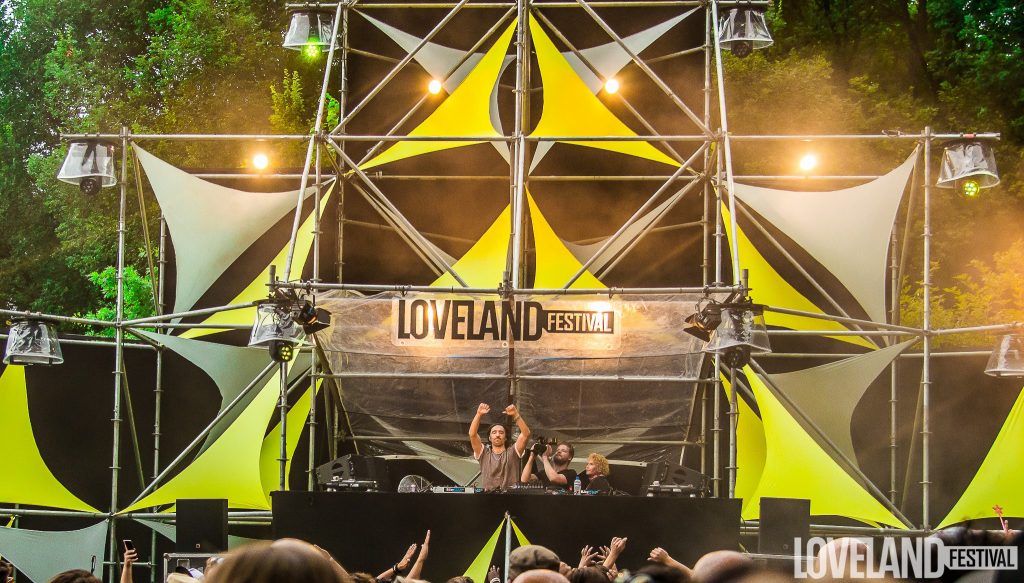 Gui started things off softly but soon enough I could hear melodies from his discography that teased the crowd, like the keys from 'Azzura' which he blended into layers of newsounds, but he would never give into the full track before mixing into the next. By this point the crowd was in full party mode and as we sipped on our champagne that suited such a special occasion I saw a huge inflatable killer whale followed by a crocodile dancing above the crowd. I wondered where they came from so I looked down from the stage and saw the final survivor of what I imagine was a great pool party. He walked out of the pool that was full of water toys into a sea of ravers soaking in the sun and we all felt blessed to be enjoying such a magical day as Gui played his classic 'It's A Beautiful Life'.
Meanwhile back at the Fire! stage one of the Netherlands finest talents, Egbert, played a live set following Richie Hawtin and before Sven Vath, a time slot most techno DJs would love to have. The crowd was more than ready to get into some heavier techno and Egbert delivered the best of his latest productions including 'Wild', which will soon be released on Mindshake Records and the Drumcode heavy hitter 'Maximaal', which he co-produced with his regular DJ partner Secret Cinema.
It was approaching sunset by this time so we made our way over the Underground stage to see the Argentinian progressive house legend, Hernan Cattaneo. It was easy to see that the crowd was full of a mature audience that have been loving his style of sounds for many years, which really created a great vibe. The view from the stage was simply gorgeous with a full view of the lake and trees framing the whole scene. There is really something special about partying in nature like that. Studies have shown that being in greenery helps boost peoples emotional well-being, and that coupled with the benefits of music which helps unite people and is also very therapeutic, created such serenity, which was so obvious from all the smiles I could see throughout the day. Hernan kept those smiles coming as he played tracks like 'Amazonia' by Oniris and 'Trigononmetry' by Sasha, who was actually playing at the same time at the Rise stage.
On that note we raced over to hear Sasha finish off this set and then Solomun took over for the closing. Solomun is always great to watch as he loves to move with the beats he plays and dances along with the crowd. Everyone was feeling the energy he was releasing, especially with tracks like the John Talabot's Tribalist Rework of 'Sfire- Sfire3', which is such a gorgeous track!
The night was almost over but we had to see Pappa Sven Vath close the Fire! stage so we got on a little boat that took us right there, which was nice treat, especially since Sasha was in the boat with us. Sven really needs no introduction, he is living proof of how good energy and passion for your craft not only make your job a total pleasure, but it also keeps you young too! It's always great to see Sven sift through his records, which he organizes by their category of sound; this man knows his tracks inside and out! The production of this stage, as with the rest of the festival were top notch, and as the sky turned into dark blue it illuminated with bright lasers that swam over the crowd. The final two hours of the festival flew by and soon enough Sven played his finale track 'Electric Salsa' that he originally produced in 1986 but was recently re-released with two remixes, the one of Henrik Schwarz being the one he played, which was the perfect ending to such a magical day.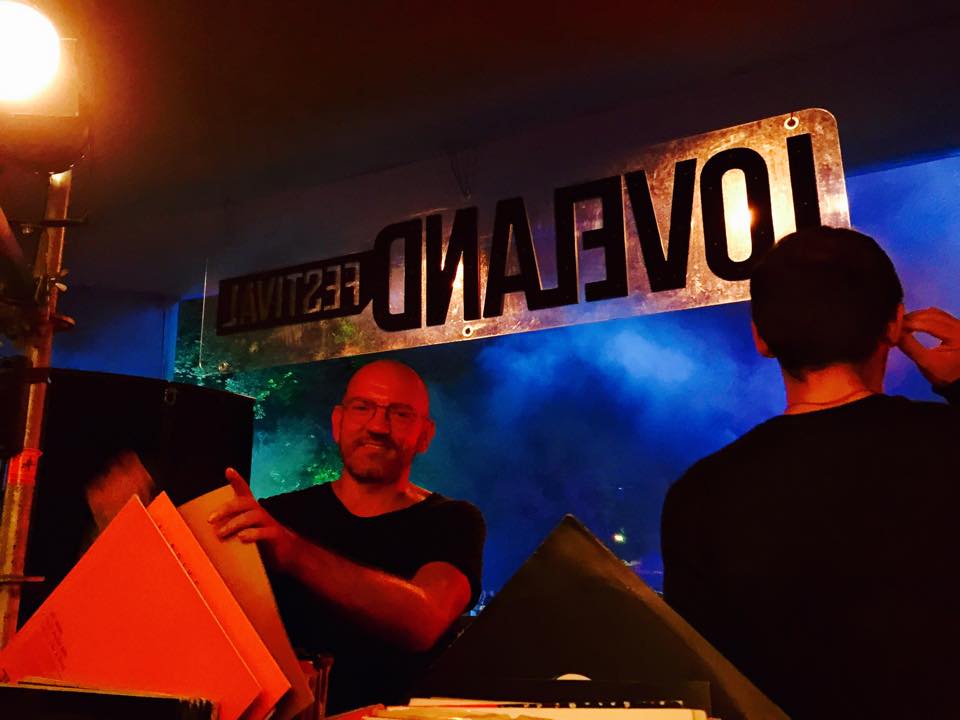 I can safety say that Loveland was my favourite festival this summer, not only because of the music and the gorgeous atmosphere, but because I really did feel the love from everyone I met that day. A big thank you to the Loveland team who made me feel so welcome and for working so hard to give us events like this! I can't wait to see you all again at ADE!