"It's important to be awake inside and not just sleeping all your life and then die before you ever woke up. Whatever you love, just support this and it will grow." ~Robert Babicz
This is precisely how Robert Babicz lives his life, wide awake in the moment with an insatiable desire to see the same higher state of consciousness flourish within his listeners. He is extremely cognizant of his talented capacity to move people in this manner and is on a life mission to continuously impart this through his gift of music.
Describing himself as somewhat of a "lone wolf", this one-man's operation of musical achievements is outstandingly inspiring and astonishingly enlightening. Born in Poland and now a Cologne, Germany native, Robert solitarily writes, records and consistently performs an effortlessly tailored set to match the feel of his audience, putting his "Babicz style" at the forefront of electronic music design.

Constantly evolving as an artist and person, Robert is a "master of the Arts", melding his love of sound with vision through his expansive and incredible photographic compilations. He captures emotions, colours, experiences from his worldwide journeys and tours and puts them on film, creating a two dimensional aspect that becomes a conduit to connect with his listeners.
It's safe to say that behind every successful artist lies a story of challenge, change, inner growth. Robert Babicz has ensured that every part of his life encapsulates the essence of his true self and is then captured in the present moment through his craft. This transformation came from the beginnings of his talent back in the 1990s, when music became his healer aiding him to rise above the "yins" of life and enabling him to revel completely in its "yangs".
In knowing all this about this magnetic individual I was excited and fully prepared to go the distance on the dancefloor for his all night long performance at Coda on Saturday, August 27th. Instantly, I could feel the pulsating energy coming from outside of the club and straight onto the dance floor, everyone was ready to feel Robert's infectious and iridescent tones.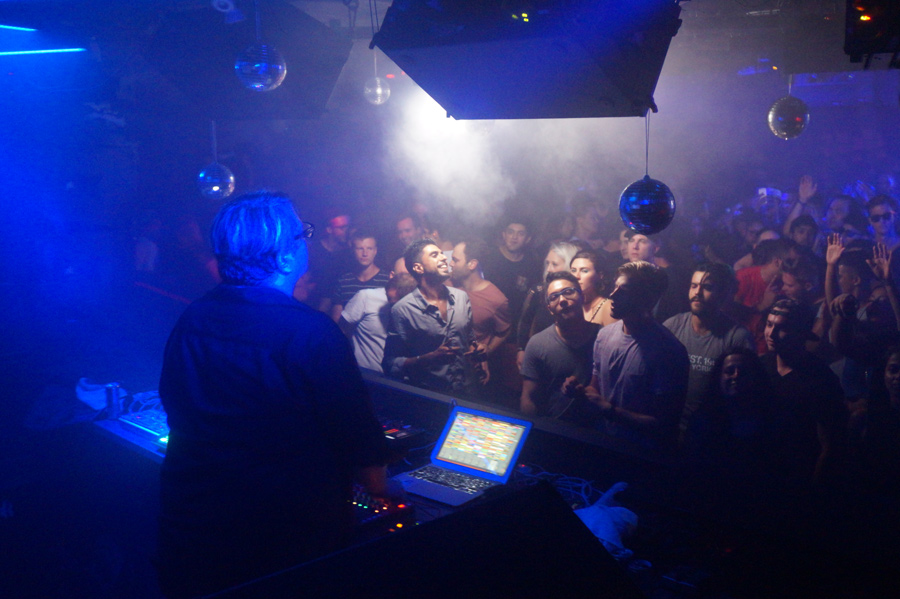 Donning his signature red scarf, Robert masterfully selected a plethora of his own tracks like, "Cosmic", "Cats In Space", "Avriscape", "Hot Creation", "Eastside", "No One Left Behind", and a surprising delicious dose of Jerome Isma-Ae & Alastor's "Reflection" and "Fiction", taking us to intense underground music heights. We all "became" the music as we oscillated through climactic pauses accompanied by emotive interludes and irresistible poundings of the deepest and most powerfully compressed basslines. As the night turned into early morning I was having difficulty coming to terms with the reality that the end of being in the "Babicz moment" was nearing. Almost 7 hours of sheer music ecstasy, and I needed and desired more.
And more is precisely what we were given as Robert played a surprise sunset mix the following day from 7 to 9 pm at Toronto's popular secret underground music playground, Cherry Beach. Despite my lack of sleep I was determined to meet Robert. Hitting a second wind of stamina, I fervently made my way down to the beach where Robert continued to splash us with 3 hours of his heart thumping and soul surrendering sound.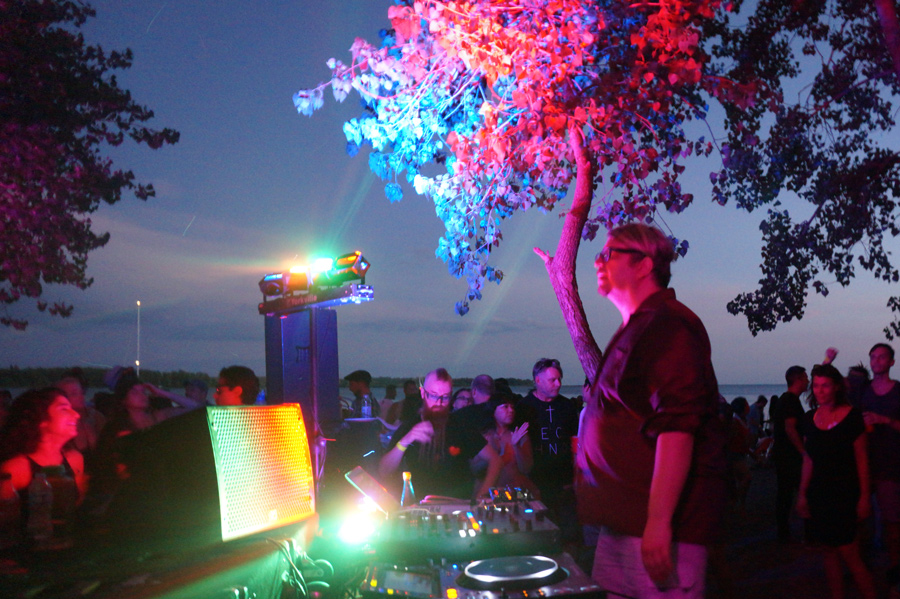 With a dedicated sense of purpose and persistence I was able to have an informal conversation with Robert. I began by first asking him about how he first came to discover his love for photography and how he was able to sync it to his music. He eloquently expressed that there came a point in his career where he wanted to slow things down while touring so as to fully appreciate and capture in a snapshot the places he was seeing and people he was encountering. Photography is an integral component that beautifully fuses these moments together creating diverse storylines for each of his tracks. I then asked him about how he manages to balance his relationships with friends and family and what techniques he uses to quiet his busy mind. With a deep sigh and warm smile he went on to say that it is indeed a fine and beautiful balancing act, and that he uses tai chi and long walks in the forest near his home to regroup his thoughts and invigorate creativity.
I inquired about his need to delete tracks that do not meet his incredibly high artistic standards and without regret he replied that it is necessary for him to do so in order to sustain personal innovative growth, stating that it is because of this lack of attachment to some of his work that he has successfully produced over 1000 tracks in the span of his 26 year career. I learned that Australia would be his desired place of residence one day because of the general easygoing attitude Australians have towards life. And finally I asked him how he would describe his experience playing in our city. With the biggest grin and ecstatic tone he remarked "last night was like the most delicious meal and today was the dessert".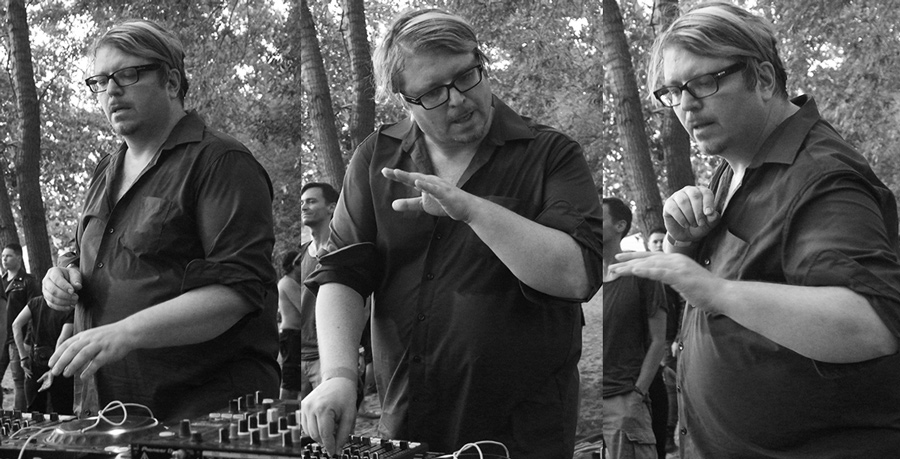 Robert clearly understands the significance of transcending the human spirit through his musical masterpieces and is keenly aware of how important it is that he continue to share this powerful gift with the world. His placid nature and jovial demeanor reminds me of this Rumi quote "When you do things from your soul, you feel a river moving in you, A Joy." Thank you, thank you, thank you Robert Babicz for inviting us to float along your musical soul's river of joy.