In the heart of South Germany's pulsating house and techno scene resides a true force to be reckoned with – Sandar Sánchez. Renowned for his ability to personify the very essence of groove, the artist has established himself as an undisputed heavyweight within the industry. With a fervent passion for crafting mesmerizing techno and tech house tracks, he is on the brink of releasing a series of sonic bombs that are set to captivate listeners worldwide through esteemed record labels.
Sánchez's latest musical offerings have already found their home on illustrious platforms such as Desert Hearts Records, Moonbootique Records, SNOE, Jannowitz Records, and Panterre Musique.
In our exclusive interview with Sandar Sánchez, we delve into the depths of his creative journey. We explore the inspirations that have shaped his timeless sound and take a closer look at his recently released EP, 'Nightshift' via Tragedie Music,  Teenage Mutants' imprint.
EG: Hi Sandar, welcome to EG! Where are you right now?
Sandar Sánchez: Hi all, at the moment I'm chillin' in my hometown and calming down from the last days in Ibiza, Hamburg, Stuttgart, Vipiteno Italy, and Munich.
EG: Congratulations on your new release! What can you tell us about 'Nightshift' and what inspired its concept?
Sandar Sánchez: The nightshift has accompanied me for 13 years on my way as a DJ & producer. The theme of 'Nightshift' comes out in different forms, in the most diverse areas and lives, which I wanted to express in my new EP.
I tried to create a timeless vibe. The feeling of how you feel at night is unique and I think that everyone knows this. Especially the people who work at night, train, or just be creative. Each track is special in its own way and if you close your eyes while listening you can literally dive into the night. This feeling triggers at least for me and to clarify and visualize the whole thing even more, we have also shot a very nice music video for it.
EG: 'Nightshift' is a theme that resonates with everyone. How did you capture the different aspects of the night in your music?
Sandar Sánchez: A night can have so many facets. I just tried to set the way between absolutely hyped by the moment and absolutely fucked up. Starting from the nightshift to ending in the early morning hours and coming home to 'Paradise Alley'.
EG: Could you share some insights into the track 'Diamonds' and its exploration of the pursuit of fame and success?
Sandar Sánchez: I think the lyrics answer your question the best:
"Chasing diamonds in the dark
oh we ridin oh we ridin way too far
unsatisfied are we too blind to find em
we fade away we chasing diamonds in the dark"
EG: What was your creative process like when producing the tracks for this EP? Did you face any challenges or find any particular moments of inspiration?
Sandar Sánchez: My whole career, all the people and everything around inspire me. The whole 'Nightshift' project took almost 1 year until today. From the first track to the last minute of the video shoot. It all starts with inspiration and continues through hard work until a good product is born. For me, a track or an EP is always a project with different levels and challenges. I don't want to just throw out tracks, give them a name and let everyone think of their own. I want to visualize my vision as well as possible. Most of all I am happy when people deal with it and understand what I want to say.
EG: How does 'Paradise Alley,' the final track of the EP, contribute to the overall narrative and atmosphere you wanted to convey?
Sandar Sánchez: 'Paradise Alley' is one of my hardest tracks. A crowning end of a night is the coming home – for example. This track is a highlight for the end of the EP. All emotions are packed here, everything can get out before it goes home.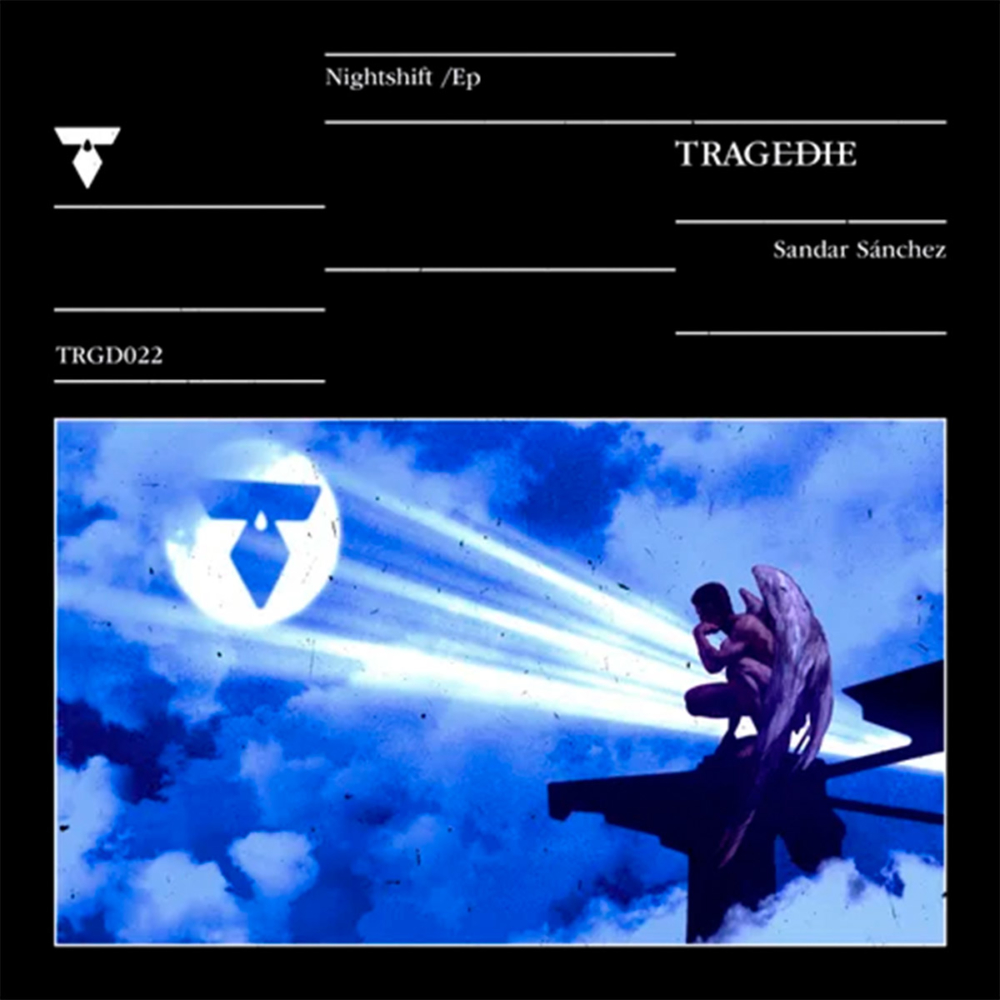 EG: As an established artist in the South German house and techno scene, how would you say your style has evolved over the past decade?
Sandar Sánchez: I would say my style has grown up and matured through my experiences and personal development. I have a lot of good people around me who stand behind me and also contribute to my success. It's good to look back but even better to look forward. I am excited about where we are in the next 10 years and look forward to the progress that the future will bring.
EG: What are some of the key experiences or milestones that have shaped your career thus far?
Sandar Sánchez: A milestone is definitely staying power. I've seen a lot of people come and go. It feels good to be so constant at a thing that always grows. Other milestones are also my whole network, many of that have simply become friendships – that makes everything a bit more familiar. Other musical milestones were definitely the releases on Cr2 Records, Desert Hearts Records – labels that I look up to and actually still can't quite believe to have released there myself! Such milestones give me the strength to go on.
"I don't want to just throw out tracks, give them a name and let everyone think of their own. I want to visualize my vision as good as possible"
EG: Being a regular guest at renowned clubs like Sisyphos and Kit Kat Club Berlin, how does the energy and atmosphere of these venues influence your performances and musical choices?
Sandar Sánchez: Each night is unique and has its own charm. Being a guest in such great clubs inspires me to the highest level. The people let themselves go and there is a magical vibe every time. I fall into a certain state of trance when I DJ in such clubs and it's nice to play sets that feel like a journey between 3 and 4 hours. At this point, I would thank every booker or promoter who supports my work and offers me such a great platform for my music. My new set from the Waagenbau Hamburg also has such a 3h journey vibe – just listen to it <3
EG: Lastly, can you tell us about your involvement with Ibiza Global Radio and how it has contributed to your journey as an artist?
Sandar Sánchez: Since I was 18 Ibiza Global Radio has been a huge personal goal for me. Big producers and DJs have been guests there and it was always a goal in life to be able to play a DJ set at the same table as the big players in the industry.  For me personally, Ibiza is one of the most beautiful islands in the world, simply because I have everything I need to be happy there.
In 2022 I was allowed to play my first DJ set there and then got to know the moderator and artist Xavi Emparan. We immediately developed a certain sympathy for each other and at the beginning of 2023 he invited me to play a live stream Radioshow for IbizaGlobal Radio in Dubai and also presents the 'Nightshift' EP for the first time. I am really thankful for that and I hope we will enjoy more cool days together. It was another great milestone for me!
EG: Thanks for your time and all the best Sandar! 
Sandar Sánchez: Thank you for the cool interview! I would like to give special thanks to all the people who support me, work with me and believe in me and my music. Without you, everything would not be the way it is now and could never be what it will be in the future! See you on the floor, Sandar.
Sandar Sánchez 'Nightshift' is now available. Purchase your copy here.
Follow Sandar Sánchez: Spotify | Instagram | Soundcloud | Facebook