Cocolino Records and Pour Vous Rec founder, and occasional provider of dancefloor cakes, Köln's SIS is behind a truly distinctive sound. Energetic, but always down to earth, his sets see him traversing through genres in seamless fashion as he guides listeners on a deep journey, inside. This November, the eclectic artist is set to present his new project SIS & The Solo Ensemble during the first-ever edition of Art With Me Miami alongside a fantastic global talent pool that includes names such as Tycho, Lee Burridge, or Anja Schneider.
We catch up with SIS ahead of his presentation as SIS & The Solo Ensemble at Art With Me to learn more about the project, his first musical connections, horse-whispering, and more.
EG: Hi SIS! Welcome to EG! It's a pleasure to have you here with us. How have you been doing?
SIS: I'm doing well, really looking forward to my upcoming performance at Art With Me.
EG: By the way, congratulations for this! How excited are you about this one?
SIS: I'm very excited. I'm so excited to debut these instruments on stage for the first time. A lot of eyes are going to be on me that night and when people hear SIS & The Solo Ensemble, they think that I have a band but it's just me playing different instruments. These instruments don't usually get used during the typical house or techno set.
EG: Now that you'll be playing many different instruments during this performance can you tell me about the ones you'll be playing and why you chose them?
SIS: The main instrument I'll be using is a Malletkat xylophone, this is what I'll lead with. While playing this instrument it's a really special experience. You're playing it with sticks and there is a true presence while doing so. If the crowd is right, I'll then break out a flute originally from Iran. The sound of this flute is recognizable from my earlier tracks.
EG: This will be your debut as SIS & The Solo Ensemble. What can you tell us about what the listeners expect?
SIS: It's a different sound and format than what my listeners have heard before. I'd say it will be a heightened musical experience.
"I have some other exciting projects coming up. One of them is MeShow, a new label I'm starting. This is an exciting endeavor because this may not be the music you typically expect from me"
EG: Speaking about sets and Art With Me…are there any artists on the line-up that you're excited about seeing?
SIS: Absolutely. Ricoloop, he's one of the craziest live performances I've ever seen. Also, Amémé, we've been playing together in Tulum and he and I did a b2b and it was the best b2b ever. It sounded like one DJ was playing and it was so harmonious. Sabo & Goldcap, I've only met these guys on Instagram but we've never shared the stage together so this is really exciting. Some other sets I'm really excited to see are Maga, Yokoo (a dear friend of mine), Salomé Le Chat…all my friends, it's going to be a great vibe.
EG: In other topics, some people also know you for being the mastermind behind Cocolino Records & Pour Vous Rec, and, of course, as an occasional provider of dancefloor cakes. How have all three fronts been doing? Any exciting news in the pipeline?
SIS: I have some other exciting projects coming up. One of them is MeShow, a new label I'm starting. This is an interesting endeavor because this may not be the music you typically expect from me. This label will allow me to release some funkier beats. One thing you can expect upon its debut is a nice, minimal house track that you may recognize from back in the day. I want to make something for bigger dance floors and this will give me the freedom to do that.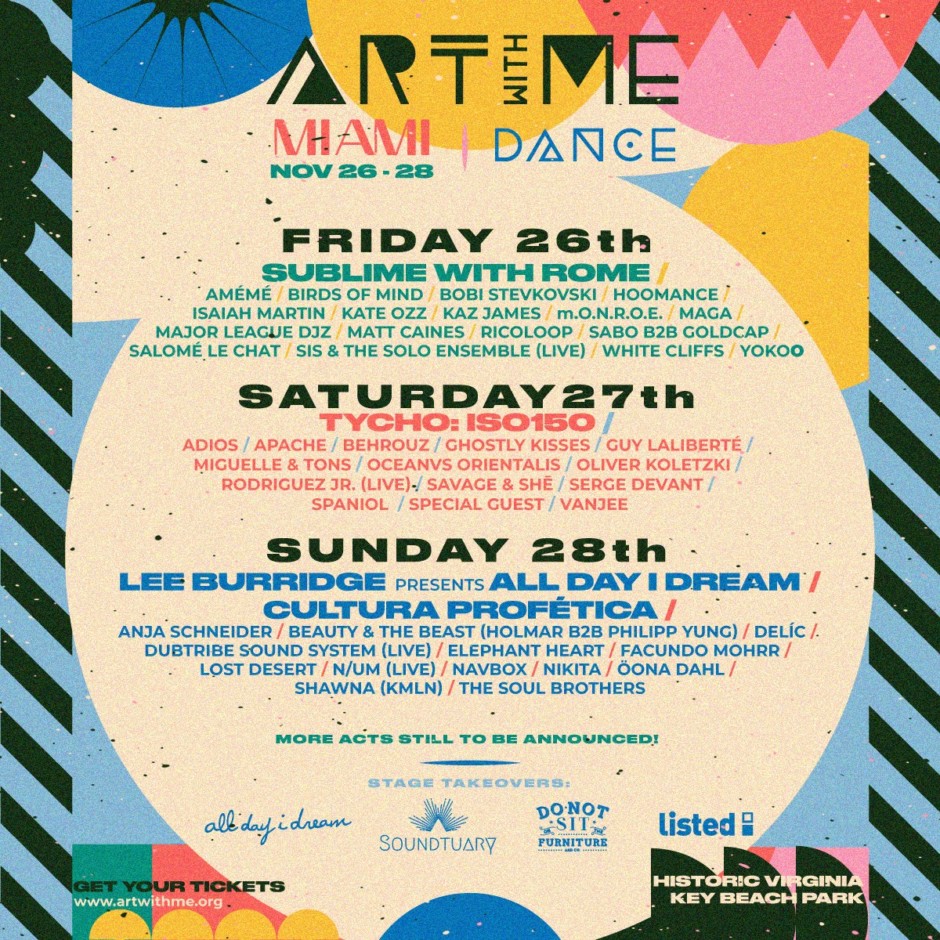 EG: Let's dive a second into your sound…your sets feel quite eclectic and fresh. A bit of world music here and there…How would you define it? Where did all those influences come from? Did you grow up on that music?
SIS: My influences came from my father. He used to be a singer and a bass guitar player. I grew up sitting next to his band observing how they played all their instruments. I was able to teach myself how to play all the instruments I watched them play as a child.
EG: What kind of things inspire you? Do you tell stories through your music?
SIS: Nature and people watching have been inspiring me lately.
"I have around 400 unreleased tracks. I could play a 2-3 day DJ set and play all of my own music"
EG: Let's play a game…if one wouldn't have to worry about possibly looking like an 'a-hole' and had carte blanche for anything on a rider…what would you ask for?
SIS: I would choose a black panther. I used to be one in another life.
EG: I've read that you have a huge love of horses and are actually a highly trained horse whisperer. Can you tell me a little about the training you did to achieve this title?
SIS: It's a special feeling to be next to a horse, such a powerful creature, and to be able to communicate with them. I went to Argentina in 2014 and I enrolled in a program to learn how to become a horse whisperer. In 4 weeks, we hadn't even been on a horse for more than 30 minutes and the master told me that he couldn't teach me anymore than I already knew within me. It was like I was one of them already. I practiced very hard at this – it was horses, horses, horses.
EG: What's next for SIS? What new milestones can your fans look forward to in the coming months?
SIS: Yes, I have a remix coming up from a band called DOP, the song 'Carousel'. I also have a new project – Chupacabra. The idea behind this is that I meet up with live musicians in different cities and we perform a live show that is totally improvisation. Every show will be a live arrangement and you never know what is going to happen. It's not a band, it's just feeding off the live energy that you're feeling in the moment. It's basically a really creative jam session.
EG: You must have so much unreleased music. Will you ever release it? Do you ever go back to find inspiration?
SIS: I have around 400 unreleased tracks. I could play a 2-3 day DJ set and play all of my own music. I like to do edits, they turn out to be great tracks but because of music rights I can't release tracks that I edit. There was one year I was playing a lot of my edits, but I couldn't release them. I have an album on Bandcamp – Confidance – such an important word. I called every track on this album the name of a horse from different countries across the world but all with the letter 'M'. When you buy this album, you get an edit album of mine for free….think Michael Jackson, Sade, Duran Duran.
EG: Thank you for your time SIS. We'll catch you on the dancefloor! All the best!
SIS & The Solo Ensemble will be performing this Friday 26th of November at Art With Me Miami. Purchase your tickets here.
Follow SIS: Facebook | Soundcloud | Bandcamp | Beatport | Spotify