An iconic release from back in the day.
The producer Ludovic Navarre, better known as St. Germain, will publish an album containing remixes made by artists from all over the world to the tracks of his famous LP 'Tourist', as it celebrates two decades since it's release.
Remixers include Atjazz, DJ Deep, Traumer, Nightmares on Wax, Osunlade, Ron Trent among others. In addition to the remixes, the album contains a new version of 'So Flute', produced by Navarre himself.
The album will be out on January 28th, 2021. Below, you can listen to some remixes and see the full tracklist. Pre-order St. Germain – Tourist 20th Anniversary Travel Versions LP here.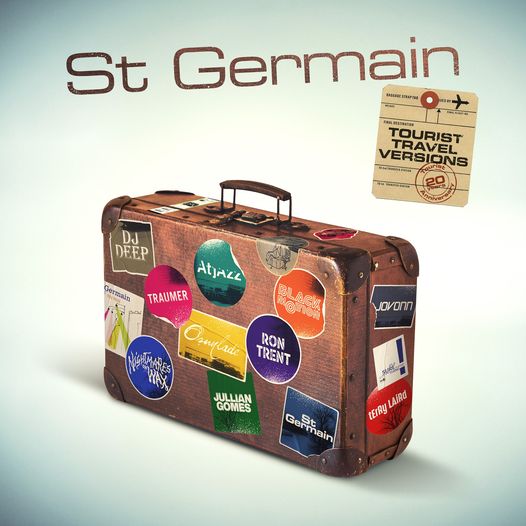 St. Germain – Tourist 20th Anniversary Travel Versions LP [Warner]
01. Rose Rouge (Atjazz Galaxy Aart Remix)
02. Sure Thing (Osunlade Yoruba Soul Mix)
03. Rose Rouge (Terry Laird Nu Maloya Fusion Mix)
04. Rose Rouge (Ron Trent Jazzfunksuite for Musicandpower Remix)
05. So Flute (Ludovic Naverre Amapiano Version 2020)
06. Sure Thing (Black Motion Anniversary Mix)
07. Rose Rouge (Jovonn Oldskool '90s Remix)
08. Sure Thing (Jullian Gomes Remix)
09. Rose Rouge (Nightmares on Wax Rerub)
10. What You Think About (Traumer Re-jammed Remix)
11. Sure Thing (DJ Deep Remix)