Hailing from the stark and unyielding deserts of the United States, Juheun emerges from the dust with mind-warping, forward-thinking techno. Constantly searching for a perfect balance between analog gear and the newest technology, he blurs the lines between the past and the future to create a modern and dynamic sound.
Juheun just remixed Dusty Kid's 'Constant Rising' via Octopus Recordings. Today he shares 5 tips to become an outstanding producer. 
1. Less is more.
I always like to start my projects and remixes using only stock plugins and soft synths in Ableton Live. I find myself able to stay more focused and get exactly what I want without being distracted by all the bells and whistles that come with 3rd party plugins and VSTs. Once I get my tracks to about 75% done… the basic ideas… patterns… drums and layout… then I move the project into the studio where I have all my toys. This is when my main focus shifts from being creative to more of a technical based workflow like swapping out synths and plugins for after market ones and focusing on polishing the sounds and overall project. Having more of a step by step process like this allows me to know where I am in the overall process of making and finishing a song.
2. Presets are our friends.
Presets are not just for VSTs. Getting comfortable with stock presets for tools like EQ's are a great way to learn how to use the plugin or effect properly, plus it gives you a good starting point. Much like VST presets, starting off with a stock preset and then shaping it to taste by slight adjustment of different parameters helps you learn how that sound was created and also helps save time. Reverb is another great place for presets. The presets in most reverb plugins cover pretty much every environment and space imaginable and beyond. Exploring these different presets gives you a chance to examine where the settings for each environment are set, learning these settings will prove to be very worthwhile down the road.
3. Don't get caught up on old ideas that didn't work out.
Some of my biggest tracks were written in a single day! Sometimes when you drag on projects for weeks or months at a time, they tend to end up unfinished and you get stuck in a rut. Don't get me wrong, everyone has their own workflow and speed in the studio… but I tend to find songs that just come together with no hesitation end up becoming some of the best work in the end. Yes, I spend extra days doing the final polish and mixdown, but the overall song is 95% done by this time. One of the other things that helps me achieve this is learning to EQ and mix as you work through the project. This helps save a load of time in the end but also helps you really dial things in as you introduce new sounds and ideas during the initial creative process. This gives you a better idea of how the rest of the song will come together sonically rather than trying to force things to work with each other in the end when you're already attached to certain sounds and ideas. A lot of times you end out having to pick and choose or scrapping complete parts just to make other parts work better.
4. Don't just plan days to do work and finish songs.
Plan a day every week just to go in there and play around with sounds and experiment. So many cool ideas and accidents happen this way. You will be surprised to see many ideas end up quickly developing into full songs when you take more of a creative approach like this. I try to have a defined idea or game plan every time I step into the studio. I feel like at the start of the week I'm always in a more motivated & 'get to work' kinda mentality. Monday's are for finishing or polishing tracks. Whereas towards the end of the week it's more about having fun and experimenting. Catch a vibe and turn those into cool ideas.
5. Cut from the same cloth.
Try and stick to the basic fabric of the genre you're trying to make. Listen to your favorite producers and try and pick out what defines their "sound". Each genre has its own basic elements like drum patterns, basses, and certain synths that define the genre. Anything outside of this may sound "interesting" but not familiar enough that your listener can just sit back and enjoy it. When I first started producing I spent a lot of time reading and watching tutorials online. The problem was it was a mix match of all sorts of genres from a Hip Hop to Rock to… electronic etc and I often found myself bringing in drums, samples/sounds, and ideas from these genres and trying to make them work in House and Techno. I would end up with something that sounded like house and techno… but it always had a certain element that wouldn't fit. This would cause whoever was listening to my songs to always be aware of this element only because it didn't fit the genre.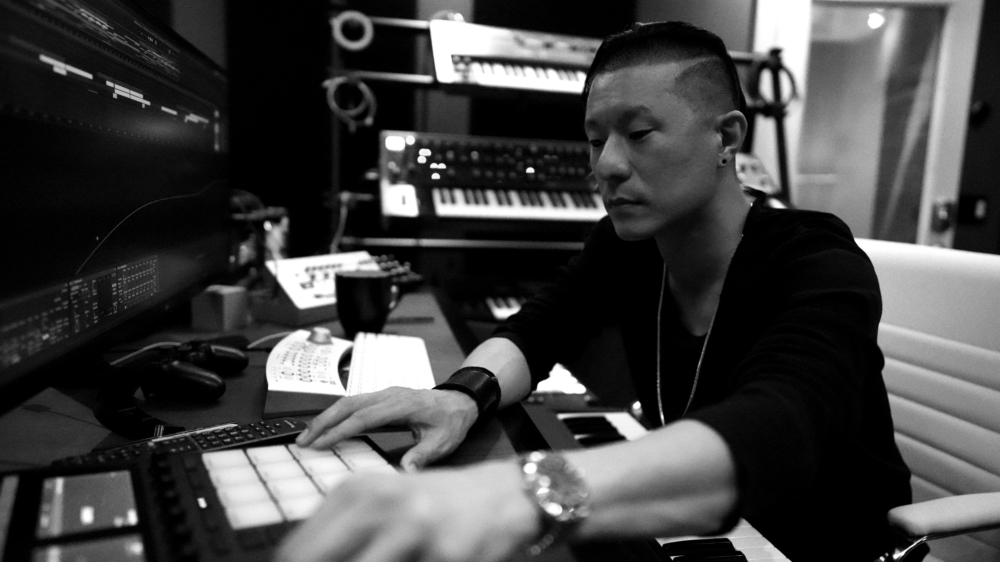 Juheun's remix of Dusty Kid's of Constant Rising' is now available via Octopus Recordings. Stream and buy here. 
Follow Juheun:  Facebook | Instagram | Soundcloud | Spotify