One of the most prestigious South American labels, and worldwide for that matter, Sudbeat Music has become an institution in its own right. With more than a decade as a beacon for the progressive house realm, Hernan Cattaneo's brand is now celebrating its 200th release landmark with a showstopping EP by the man himself, in collaboration with label stalwarts Soundexile, and the intoxicating vocals of Paula OS.
To rummage through a catalog like Sudbeat's is to gaze deep into the history of progressive house itself, with the brand situated in the pantheon that houses others like Bedrock, SAW, or Renaissance. A true A to Z of top-tier producers and innovators, the imprint has been graced by the sounds of names such as Danny Howells, Henry Saiz, Guy Mantzur, Nick Warren, Robert Babicz, Petar Dundov, D-Nox & Beckers, and Quivver, to name a few.
But what has made Sudbeat one of the most respected labels around are not the names, nor is it the look – one that still lives by that old school ethos of being able to recognize a label and the music just by its cover. What has made Sudbeat stand apart from all the rest is the music and the people behind the names. It's that seal of quality proven time and time again. A drive for excellence that still holds its ground to this day, after 10 years. After 200 releases.
'We are very happy to reach these 200 releases. Sudbeat started as a small independent project to push new artists, so seeing now the result of having served as a platform for so many, and the impact on their careers fills us with joy.' says Hernan Cattaneo, highlighting just where the true pleasure resides for him in this project so close to the heart.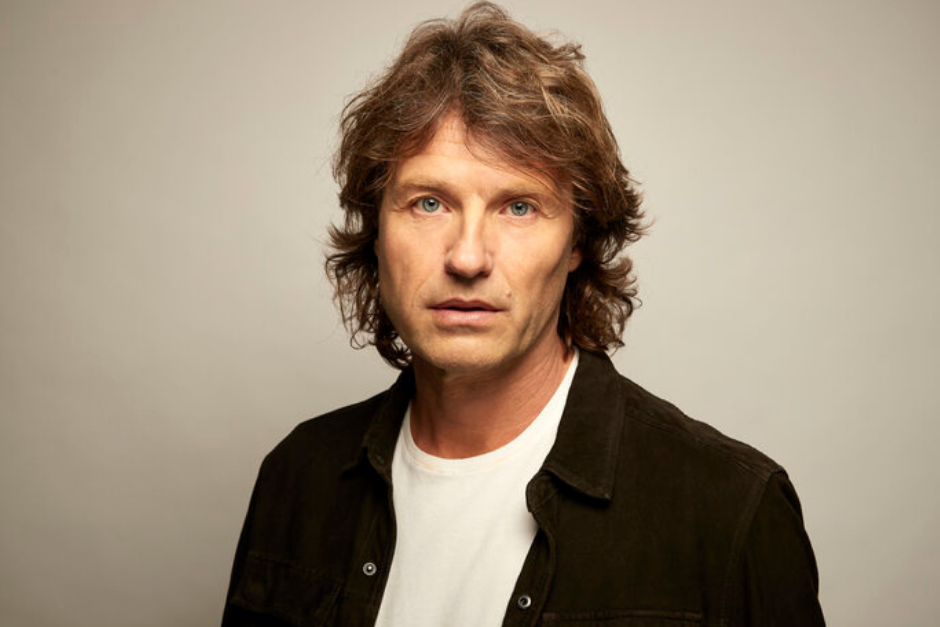 'Behind our 200 releases – a bit more, actually, if we count the albums and compilations – is the dedication of each artist involved and the passion of the fans who accompany and support us. Being able to count on these two factors is surely a privilege and something essential to reach certain goals. For this, I would tell you that I am very grateful,' complements Graziano Raffa.
When most respected creators are on the lookout for labels, most of them will always go for a label that is willing to put in the time to cherish their music with care and showcase it the best way possible. It's a matter of respect. Of feeling at home. This is also one of the reasons behind the success of Sudbeat Music. The undying passion and respect from the showrunners for the craft of others.
'Obviously, the first ones by Danny, Henry & Marc, or more recently, Petar Dundov, Satoshi Fumi, and Randall Jones have all been special. But I also really like to see how younger Argentine artists that we have been pushing for many years have grown on the international scene such as Mariano Mellino, Facundo Mohrr, Kevin Di Serna, Ditian, Simon Vuarambon, Antrim or Eze Arias, just to name a few,' explains Hernan when asked about his favorite label cuts.
'Surely there are artists or tracks that I have used more than others live, but that happened out of pure affinity with my personal taste when mixing. There is a lot of music that I love that is not in my sets and it is still part of the history of the label. I think that if something arrives in the catalog it is because, in one way or another, it has touched us personally, so this list would be too long in my case.' says Graziano.
But the plaudits didn't come overnight. The road has been a long and winding one, filled with twists and turns of fate. Very much like Hernan's well-known life story.
'I remember that at the time Sudbeat was born, I followed it as a fan and bought music from Beatport in my home in Sicily. It was in 2012, between release # 27 and # 28 that I started working with Hernan, so I was late for the grand opening! Surely we have had to organize things following the passage of time and the needs that growth entails, but I believe that the pillars of our collaboration remained intact. What motivated us in 2012 is the same thing that motivates us today and is called music,' recollects Graziano about his first interactions with the label and Hernan.
At the time of Sudbeat's inception, Graziano was still just a fan of the label, and probably, little did he know about the part he was about to play.
With over a decade worth of releases, we wanted to know more about their views on the inevitable and intangible force called change, and see how it had affected their vision for the brand.
'I think the most important thing is the musical identity, and in that sense, we have not changed. We have a wide but very clear sound and we stay there beyond fashions or trends. Graz and I come from different worlds in terms of influences but we have many musical points in common and that generates very good synergy. Of course, there are changes in the designs or in formats that have been incorporated over time such as the Showcrates edition, or more recently Bandcamp albums like Antrim's, and also, at the event level, the Sudbeat Showcases that have had a very good impact in different countries,' says Hernan himself about the evolution of the brand.
'Change is something impossible to avoid, it is part of our nature and the unpredictability of our existence. It can be a benefit when the change is the result of healthy ambition or wishful thinking, and it can be a problem if it comes from incoherence or a lack of personality. In Sudbeat, as I mentioned before, what motivates us the most is the music and its diffusion. This is one of the few rules that we strictly follow and around which we are building and, why not, changing, always with the intention of improving our offer and being stimulated and motivated,' Graziano elaborates when questioned about change.
But even if change is inevitable for each and every one of us, for every institution and brand, that is not correlated to innovation. The capability to stay at the forefront of change, riding the high tide, is a completely different subject and depends exclusively on our expectations when navigating these changes.
'There are many aspects of the industry that were never our priority. I am a DJ, and even more is Hernan. Our industry will always be the dancefloor because our passion is fed there. What matters most to us is that the music that we edit through Sudbeat or that plays in our sets, leaves something in the listeners, that it has content and shows the richness of electronics. I am very stimulated by the idea of ​​having a label-free from stigma, where the freedom of House music can be fused with the hypnotic rigidity of techno in a virtual trip from Chicago to Frankfurt via Detroit, Ibiza, Manchester, and Buenos Aires. I want the label to be a sort of synthesis of all the magic related to music that has happened in the last 5/6 decades in cities like the ones I mentioned. We look to the future without forgetting the past. Innovating is difficult so I look to artists like Dave Mancuso, Frankie Knuckles, Grandmaster Flash, Jeff Mills, Afrika Bambaataa, Sven Väth, Sasha, and Hernan himself for inspiration. All geniuses who have managed to innovate with their ideas, their tastes, and their personalities, literally revolutionizing an era. Who better than them to keep alive the flame of innovation and the hunger for creativity?', graciously explains Graziano.
'I always say that one of the most interesting aspects of our world is its dynamics, and this makes each year different from the previous one. That is to say that musical innovation is constant. Every week, together with Graz, we listen to a large number of young artists and we try to give visibility to those we believe to be the most attractive and with personality,' adds Hernan.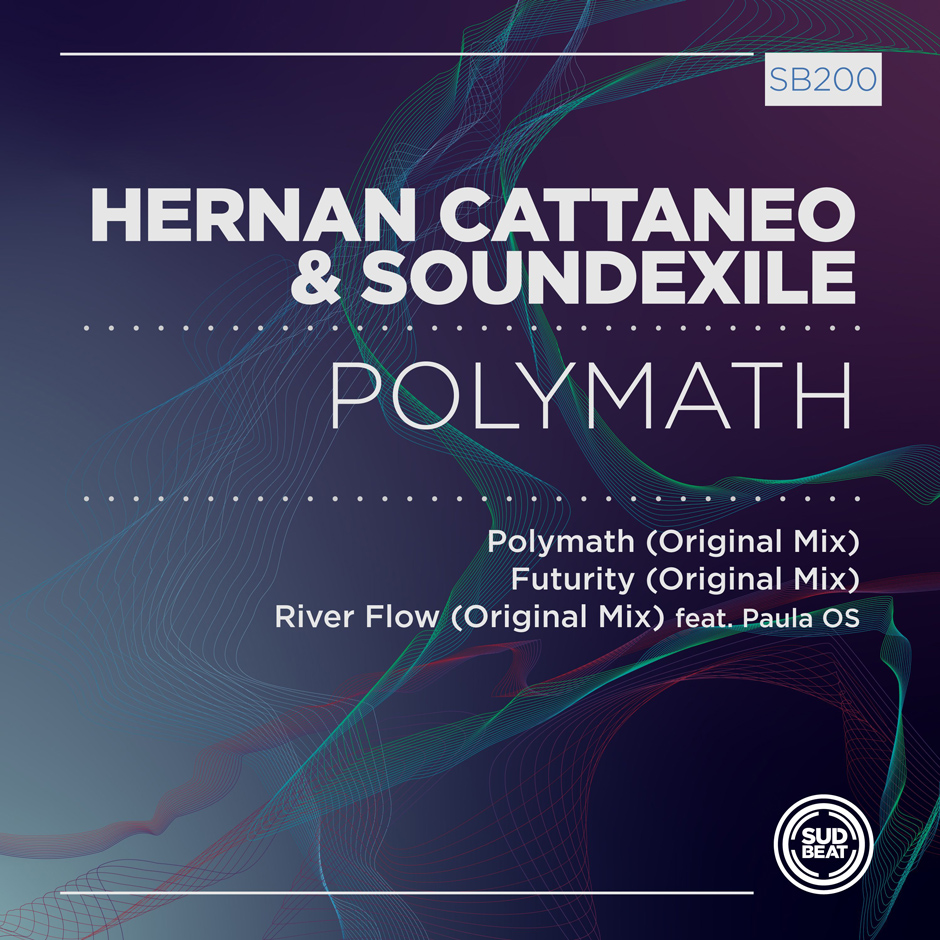 As we further dive deep into the concept of identity, Hernan shares the following view: 'I think that as I said before, identity is fundamental and creating would be to express musically what one carries inside. I am convinced that the best artists are those who edit what they feel, and not what is formulaic or what is fashionable or simply what works, which is something very common and unattractive for us. I don't know if this desire to be genuine exists in every producer, but if so, in a world where there are so many people making electronic music, I think the most authentic will be the ones who will go farther – If you look a little back at any given musical genre, those who have really made it and have gone far, both producers and DJs, have had a sound that identifies them and that for me is the DNA of a good electronic artist.'
'It is a brilliant way to give voice to hidden places of the own soul and personality. Creating, in general, makes us better people and any form of expression is a great tool to lift our spirits. I agree that everyone has a creative power within, but unfortunately, today, I see a world very distracted and accustomed to get 'everything fast and easy!'. Things are consumed and created at an incredible speed and I believe that this tendency is not compatible with the slow and constant dedication necessary to discover and make flourish the power of creation that resides within the human being. I hope it is just a passing fad and that we all rediscover as soon as possible the pleasure of looking at a photo for more than 1 minute appreciating its details, watching a movie, or listening to an album and loving them to the point of playing it from end to end 100 times in a year or sit down to compose for the fun of it without thinking about fashions, likes, and algorithms. In short, for me creation should be less product and more an instinct, I think this is the approach so that art can really be a help for the construction of a better world,' further articulates Graziano, adding depth to the notion of creation.
While every question has been met with insightful responses into the psyche and ethos behind such a successful label as Sudbeat Music, it is these last two sentiments that, perhaps, best explain the intentions and purpose of the label. A tale at every corner. A story worth being told and championed by some of the biggest names in electronic music. Beats and people that just feel authentic.
And such a landmark surely must be celebrated in an appropriate manner, for 200 releases built on pure, unadulterated quality is no easy feat. In that sense, 'Polymath' proves to be the perfect release, with its balance of expansive imagery, analog undertones, and technical prowess.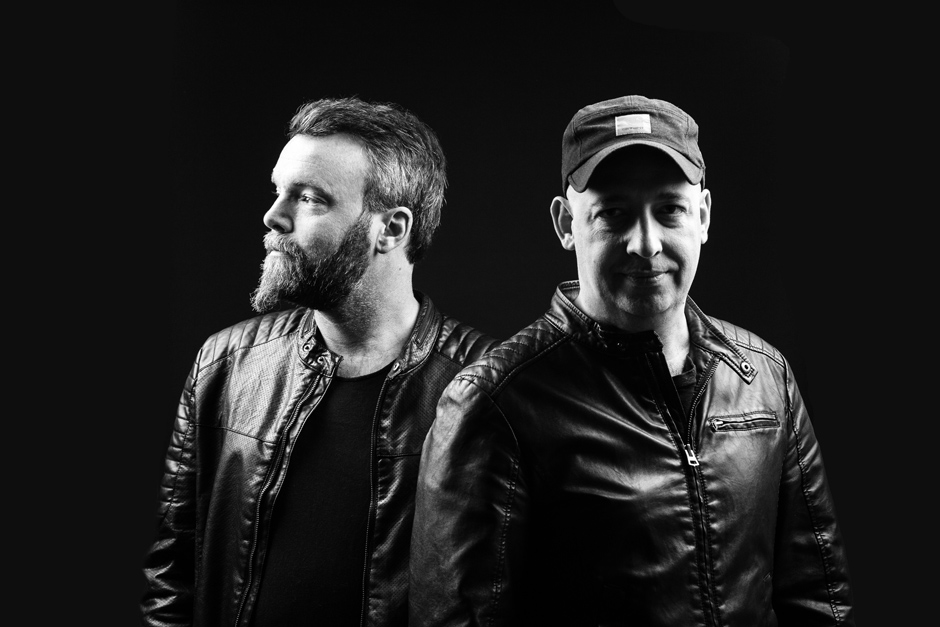 'Without a doubt, it is a huge milestone for us. I didn't know what number Sudbeat was at until I got the promo and I almost died of surprise! An absolutely amazing job by the label! Add to that, that when I saw that it was the 200th release, I realized that, together with Hernan, we have done over 100 tracks and remixes for other labels and albums,' says Oliverio.
'The truth is I still remember when Hernan first told us that he was going to set up the label. It's incredible to think that they are already at 200 releases! On a personal level, very happy to be part of a label again where we can always edit the music we like, without restrictions,' recollects Baunder, Oliverio's partner in Soundexile.
'It was also a pleasant surprise for me. I'm very happy to have collaborated with such artists and grateful that they have trusted my work. A 200th release is something to celebrate!', adds Paula OS, who collaborates with Hernan and Soundexile on the sultry 'River Flow', which is a standout on the 'Polymath' EP.
'We always think of having vocals. We had already done it in tracks like 'Solitude', 'Closer', or 'Cripsis', and when we started discussing names, Paula's was the first one we wanted to try', explain the Soundexile duo.
'The guys contacted me and showed the idea of ​​the track and some references, which were important to know where to channel the lyrics to, the melody, and the interpretation. Things just kinda flowed from then on, I let the same topic guide me,' tells us now Paula about the singing and writing process.
But even with its flow, the track process required some A-grade engineering to be put together as Soundexile explains. 'It was a collage, we had a breaks track in the works and we thought it could use a vocal. There, we 'undressed' it so that Paula could 'embrace' the melodic clues that we left to guide her in what we wanted from her. Luckily he understood everything in the first take. Then, we had to put the song back together with what she had sent us, modifying and adding things. Once the collage was finished, Paula came to the studio to record the voice, we needed a particular kind of sound, so Martin Kano lent us his Telefunken and his Neve. The rest was mixing and looking for the presence of the voice we were looking for, which is very upfront and center, almost whispered, and with effects that give the feeling that she was alone in the world.'
'I tried to place myself in the mood that the song had, I understood that it should be a fresh and light vocal. I gradually amalgamated these ideas in the melodic proposal, in the lyrics, and more than anything else in the interpretation. Many times, while I was rehearsing, I sang it smiling, because that was what the song itself conveyed to me, and in moments like these, I felt that the vocal already made sense,' Paula says, shedding light on her meticulous, but heartfelt writing process.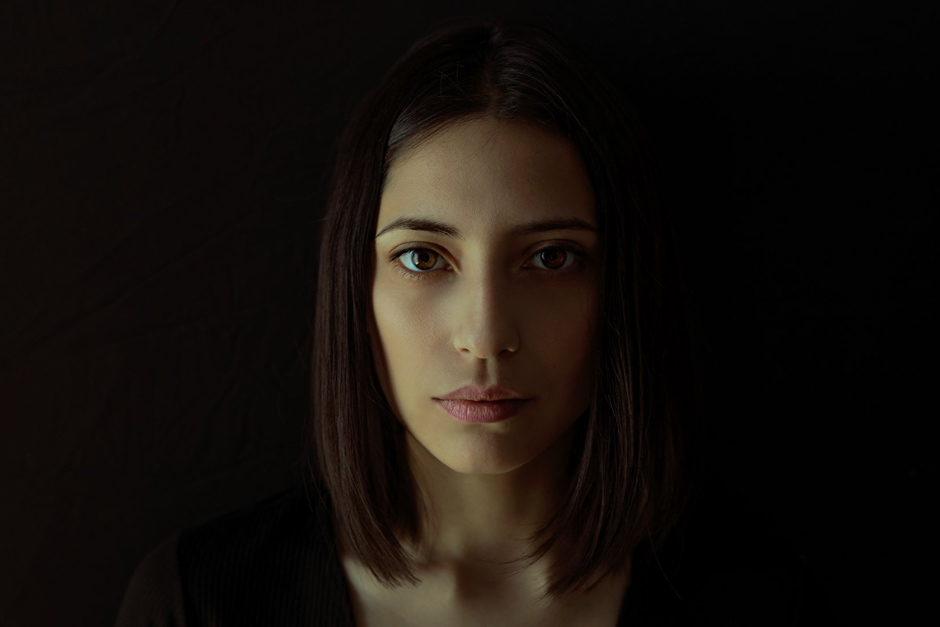 'The lyrics are born from the impressions and ideas that came to me as I first heard the song, it talks about surviving ourselves just like a river does. Surely you have heard the saying 'no one bathes twice in the same river. It has to do with this. As humans, we usually go back to look for lost things or things that no longer exist in our imagination, that we build in our minds and in our history, and we twist looking for that core, that essence that actually mutated, and we lose ourselves from enjoying that change. It's the 'here and now. Much has to do with my perspective on the pandemic and the creative process, which has motivated me to investigate other places, out of the ordinary and open to exploration,' she concludes, inviting us to be ever-present in the moment.
Like we said…Sudbeat, a story worth being told.
Get your copy here of Sudbeat Music's 200th release, 'Polymath', featuring music by Hernan Cattaneo, Soundexile, and Paula OS.