After an incredible 17th Cocoon Ibiza season, techno master Sven Vath is closing the year with a tour that includes gigs all over Europe.
The tour starts this October 22nd at ADE's Awakenings edition and end on December 17th with what promises to be an amazing night of Cocoon Rome at Spazio 900.
Added to the tour is a double CD that compiles the most memorable tunes played during the nineteen Monday gigs that he and his friends played at Ibiza's Amnesia. Titled "The Sound of the 17th Season", the compilation will feature tracks from some of the industries best producers like Ripperton, Eddie Fowlkes, Pantha du Prince, Damian Lazarus, and Kölsch's remix of Vath's tune titled 'Robot'. The compilation will be released this November 25th.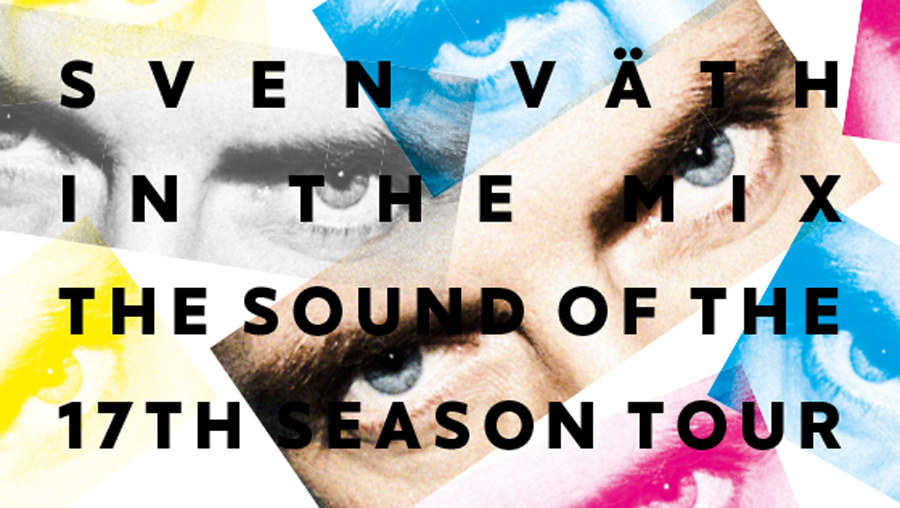 Tourdates:
22.10 Awakenings At Ade · Amsterdam · Nl
23.10 20 Years Cocoon At Ade · Amsterdam · Nl
29.10 Cocoon Liverpool At The Asylum · Uk
30.10 Winter Party At 3arena · Dublin · Ie
31.10 Movement Music Festival · Turin · It
04.11 Cocoon At Creamfields · Lima · Pe
06.11 Creamfields · Santiago De Chile · Cl
10.11 Villa Rouge · Montpellier · Fr
13.11 Watergate · Berlin · De
18.11 Hangar · Belgrade · Rs
19.11 Fabrik · Madrid · Es
02.12 Metropolis At Inter Expo Center · Sofia · Bg
03.12 First Festival · Genoa · It
07.12 Numa · Bologna· It
08.12 Zu::shaman At Centro Espositivo · Pescara · It
10.12 Semf · Stuttgart · De
16.12 Provocateur · Dubai · Uae
17.12 Cocoon Rome At Spazio 900 · It
CD 1
CD 2