Manuele Tessarollo, better known as T78, is an Italian DJ and producer who has quickly gained a reputation in the techno music industry for his unique take on the genre and production quality. T78's energetic live performances have made him a highly sought-after guest at festivals and clubs around the world.
Photo Credit: T78 – Official
In 2019, T78 had multiple high-charting techno releases, making him the 5th bestselling techno artist on Beatport. His music is supported by well-known DJs such as Carl Cox, Pan-Pot, and Amelie Lens.
T78 has even raised the bar in the techno music industry with his own label, Autektone. In just four years, the label has managed to become the 10th bestselling techno label on the Beatport Techno list. T78's vision for Autektone is to take a new, yet revived approach to electronic dance music as a DJ and producer.
EG had the opportunity to catch up with T78 to discuss his more recent release, 'Steam Room', his new collaborative single with FOLUAL, upcoming performances, and future projects. Download T78's 'Steam Room' here.
EG: Hi! Welcome to EG. It's a pleasure to have you here with us. How have you been? Where are you right now?
T78: Hi. Thank you so much for having me for this interview. I'm pretty good at the moment. I am answering this interview from Slovakia and playing tonight at Ministry of Fun.
EG: First of all, congratulations on the release of 'Steam Room', your new collaborative single with FOLUAL! You must be very excited to share this one! What has the initial reception been like so far? Do you remember the first time you played this one live
T78: Thank you so much. I really love 'Steam Room' track. The first impression has been amazing. Also on Spotify is going really good. Like kind of seven, or eight thousand plays a day, so it's pretty good considering that is not into any editorial playlist yet. And the first time that I played this one live was probably three months ago like the end of June when it was just made, there was not even the final version yet. And on the main drop, the crowd reaction was insane.
EG: So, what's 'Steam Room' all about? What can your fans expect to find on this one? What was the process of collaborating with FOLUAL like?
T78: So 'Steam Room' comes from an old track made by one of the members of Folual. They are three guys, and one of them is called Luca Antolini. When I started my DJ career he was the main DJ, the resident DJ at that club in 1995. And I was the young kid who was trying to, you know, spin a couple of records when he was maybe busy or going to the toilet, something like that. So he is the one who started me a little bit into the DJing world. And back then, we used to call Steam room, it was not the official name, but we used to call that room where we used to play techno music because in the summertime it was super hot and like you are in a sauna. So that's why we used to call it Steam Room. And of course when I decided to do the remake of this one, all the previous files, the original files were lost. So I had to start recreating every single sound. Also, the guys in the studio from Folual were busy doing some other sounds, and then we combined everything together we love so much this modern result and, the modern adaptation of this track.
EG: We know you still have a couple of releases out before the end of the year. Is there anything you can anticipate on that front?
T78: Well, actually I have more than just a couple of releases. I'm releasing twice on my own label, Autektone. Then I have another release on Hilomatic and I have another big collaboration between me, Motvs, and Reinier Zonneveld on Filth On Acid at the beginning of December. Every month you will hear something new from me, so it's gonna be a very exciting period.
"It's kind of funny and very, very, very difficult sometimes being an international DJ and a family guy at the same time"
EG: You're also on the verge of your Australian, ADE, and Latin America tours. Have you already visited these regions? What do you expect from these tours?
T78: Yeah, about Australia, this is my first time as T78. I've been there like five times, during my hardstyle period under the name of Activator. So I'm quite excited to visit the country and play my own music for the first time as T78. For ADE I've been going there since probably 2009 every year. And I'm also gonna play a couple of shows, one a Hilomatic label night and Heldeep of course. Also a Verknipt party and a showcase for Codex Records for my friend Spartaque. It's gonna be a very busy week. The tour in the US is gonna happen in November, and I already have a couple of shows confirmed in Chile and Argentina. In Argentina will be my first time. I'm more than excited to play there because I always heard great things about that country and the people. It's gonna be 3 great tours.
EG: How do you prepare for such an extensive tour schedule as this one? Do you have to work on it mentally?
T78: Well, sometimes I have to work on it mentally because I have to think each time – Okay, that week I'm gonna be away, so I have to prepare this and this and this before leaving home. Also be with my family, with my wife, I have to plan every single day. So if I'm leaving that day and I'm coming back after six days, for example, we need to have, you know, extra help from a babysitter or something like that too, when my wife is not available because she's also working.
So it needs a lot of attention and I have to be always focused. At the beginning of the month, we check the calendar and we do a sort of planning. So if I have to do three gigs in a row, I just fly one or two days before, and then I leave immediately after the last gig. Of course, having three kids at home, they need my presence. It's kind of funny and very, very, very difficult sometimes being an international DJ and a family guy at the same time.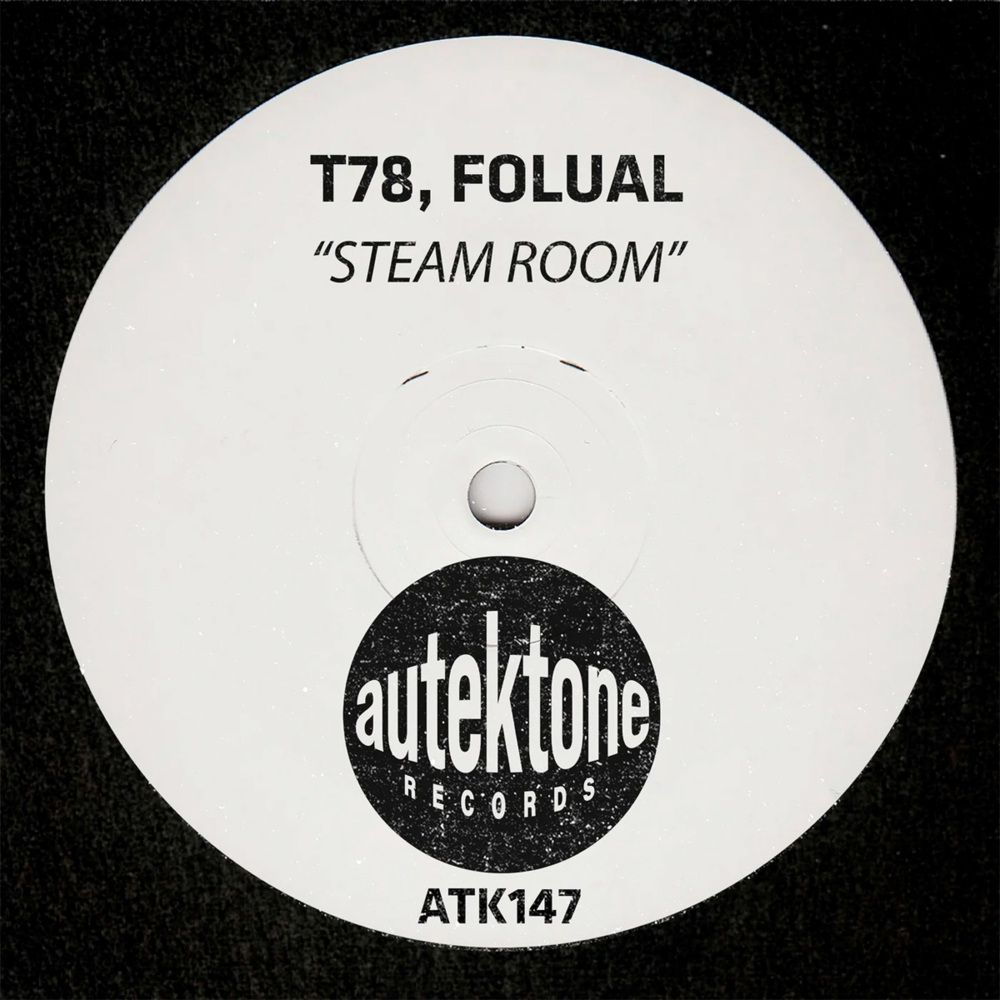 EG: Summer is almost over…what has yours been like? Any particular musical highlights from this season that you'll cherish for a while?
T78: Yeah, summer's gonna end soon, and summer is always a magical period for me and for any other DJ, I guess because it's festival season. So I had a chance to play at some really good festivals this summer. For example, Icarus and Echelon in Germany, and a few others in France. I also played at Dance Valley in Holland. The atmosphere is always fantastic in the summertime, people are free and wild in the open-air venues, and it's really cool. Every single summer I have some particular highlights, but, let me say that, I will always remember the music from this summer because the music that I put out on my label and on other labels, had a lot of support from really different artists from progressive trance DJ to hard dance and even hard techno DJ's, different type of DJs that were supporting my productions. So it has been quite shocking in a positive way for me.
EG: Social media seems to be playing a very prominent role in an artist's development. But is it taking too much away from the actual music and making it more about numbers and the visual aspect?
T78: Yeah, you're right. But you know, it's been this way for a few years by now. And it is right that the music doesn't count that much anymore. I always try to speak through the music and not that much through the rest, you know, social media and stuff. That's why I'm constantly releasing music almost every month.
Because I think that's my weapon. I will say the music is really my weapon to stay relevant in the scene. Of course, I appreciate social media. They are a huge part of this game. But at this moment, I think that social media are more for female DJs who are getting the advantage, especially if they're good-looking girls. But for the rest, we have to share these things. So it's part of the game and I'm ok with that. I'm trying to get to use it in the best way possible.
"I always try to speak through the music and not that much through the rest, you know, social media and stuff. That's why I'm constantly releasing music almost every month"
EG: Have you come across any good books, movies, or records recently that you'd personally recommend? Where do you look for inspiration?
T78: I'm not reading that much because I have to say that I only read books about music, like biographies or something about music in general. Most of the time they are actually also articles and stuff online and not on physical books. But during my flights, I recently watched a series called 'The Mutant,' I think it's called like that on Netflix.
Regarding records, yeah, I'm still buying records 'cause I'm a record collector. I buy only old stuff, so music that I that I already know. So it's nothing new for me. I just wanted to have like a physical copy like a vinyl. In terms of looking for inspiration, I mostly get inspiration from my record collection and in terms of sounds and vocals, sometimes I also use some dialogue from old movies or recent movies. Depends if I see or hear something interesting.
EG: What's next for T78? Where can your fans catch you next? What new milestones are you looking forward to in 2023?
T78: Besides the mentioned before, many other gigs in Europe and USA as well. In November I'm gonna play at Seismic Festival, which is a super huge festival in Austin, Texas. By the end of 2023, I will have some releases, I can't wait to release all the tracks that I already made, basically, they are all planned and ready to be released. Of course, I cannot release every single week, so I have to be patient. The calendar looks already 85% completely full, completely booked. So I'm really looking forward to 2024 instead where I'm gonna set down some more collaborations in different labels with other big artists and also newcomers.
My priority is always releasing music that makes me feel good, or music that I really like, no matter if I'm doing this with a "bedroom producer" or with one of the most popular producers or DJs out there, to me it's only the music that counts.  Of course, I have my personal goal which is playing on those biggest festivals around the world. And slowly, I think I'm gonna make it, maybe 2024 will be my year.
EG: Thank you for your time, T78!
T78: Thank you too and it was a pleasure for me to answer this interview. See you around only bombs!
T78's 'Steam Room' is out now. Download your copy here.
Follow T78: Soundcloud | Beatport | Facebook | Spotify