Cathartic, brutally honest, yet vulnerable. All traits that are very rare to find on most electronic dancefloor-driven records. Yet, this is what makes The Oddness' 'Observations As A Stranger' come alive in an eye-catching fashion, as the Australian producer takes a look at his world through new eyes in his latest outing for one of the most creative labels down under, Beat & Path.
Every diary must start somewhere, and 'Serenade' is the first entry found in The Oddness' log. A warm, welcoming entrance built on the life infused by a vocal motif that emulates a reception at paradise. A place where long decaying lights play carefree, without haste, as we are invited to take it all in.
By the first sundown, 'Exhale' makes the landscape truly come alive for the first time. This vivid collaboration, featuring Anita Musca, is definitively a standout moment. The connection between both producer and singer is pure brilliance, as the slow-burner comes out of its chrysalis, constantly unfurling. 'Breath, don't leave, don't stay / Breath, don't fight, don't run away', sings Anita, as her voice leaves an indelible mark of familiar doubt and contradiction.
The third entry, 'Vibin' sees The Oddness exposing a dusty affair, where laid back vocals contrast against a throbbing backdrop built in a minimalistic fashion, featuring swaying stabs and some fantastic drum work. As the action starts to heat up, we find a unique piece that presents itself as a truly dramatic cliffhanger. Showcasing the exquisite vocal presence of Lil' Magdalena, The Oddness re-imagines 'Sing It Back' (the iconic song that took Moloko straight to the pantheon of electronic music) as a dystopian tale shrouded in darkness, where tubular echoing lead stabs and Lil' Magdalena's vocals subdue listeners into rendition.
'Tomorrow's Euphoria', our next step on the itinerary, is a sublime collaboration with Infusion member Jamie Stevens. Here, a swirling broken beat acts as a tranquilizer, letting go of the tension created so far, as a meandering melody buries deep in our souls. Working in tandem with 'Tomorrow's Euphoria' as a contemplative place, 'Ethical Lunch', which features fellow Australian Lunchybloom on some guttural vocals and low-end didgeridoo oscillations, is a tripped-out creation that rides on the back of another broken beat, filled with grit and sparkling cowbells.
As we close in, the final moments see The Oddness setting sails for some rock-steady moments in 'Tiger Eyes', where heavy hand drumming and a powerful low-riding bassline pave the way for dusty tubular twangs, as a tempo-sync modulated vocal lead shakes the dust off from the more contemplative moments recently observed. 'Amplified', as the name suggests, takes it up a notch, allowing for a deep groove to take hold and for gated vocals to run amok. Arena-worthy drum arrangements and muted guitars blaze down the road as the intersection leads to a mesmerizing vocal sample that showcases some fantastic crate-digging skills and vision by The Oddness.
The last entry found, 'My Awake', finds The Oddness pairing up with frequent collaborator and live-band member Dylan Já for a blissed-out neo-pop vocal-driven anthem. Decided like never before, 'My Awake' stands as a declaration of intentions that skillfully rides a galloping bassline and sublime house-colored synthetic stabs and swells that set The Oddness on a new course. Uncharted horizons await behind the dawn of a new day. A new reason to be marveled with every wonder possibly imaginable.
'The Oddness – Observations As A Stranger' is out now on Beat & Path. Stream here and grab your copy here.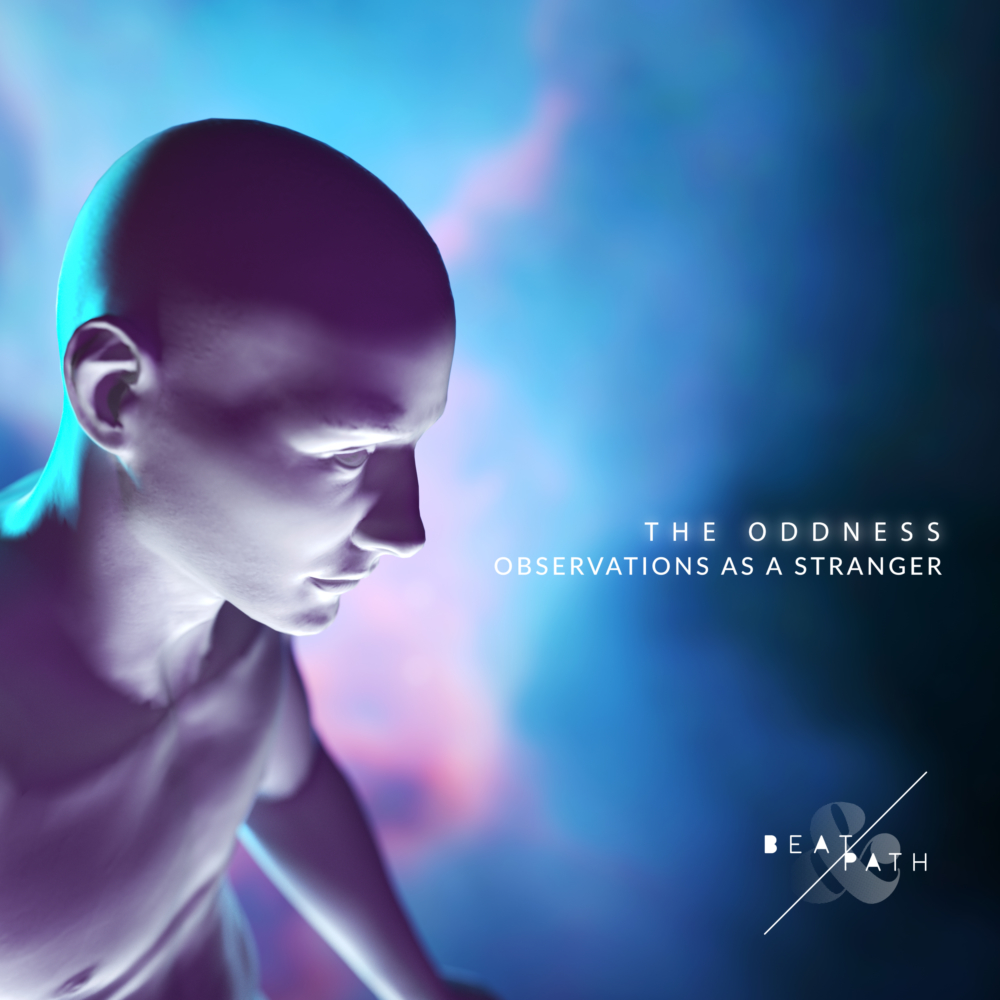 Tracklist:
The Oddness – Serenade
The Oddness – Exhale (feat. Anita Musca)
The Oddness – Vibin
The Oddness – Sing It Back (feat. Lil' Magdalena)
The Oddness & Jamie Stevens – Tomorrow's Euphoria
The Oddness – Ethical Lunch
The Oddness – Tiger Eyes
The Oddness – Amplified
The Oddness – My Awake (feat. Dylan Já)