Stockholm-based Mikael Nordgren, aka Tiger Stripes has wasted no time forging a solid international career as a prestigious and sought-after underground producer, remix specialist, and DJ. As Tiger Stripes he has toured the world's premier clubbing destinations, playing his deep techno and futuristic tech house to sell-out crowds from Berlin to Miami and back again. Having now released music via a plethora of heavyweight underground imprints including the genre-leading, Drumcode, Hot Creations, Knee Deep in Sound, Truesoul, Desolat labels, Tiger Stripes' reputation as an artist to sit up and take note of has been firmly cemented.
Now, to celebrate the drop of his 'Nocturnes' EP on Drumcode, and his upcoming performance at Drumcode's OFF Sónar showcase, Tiger Stripes invited EG into the studio for 5 essential tips.
1. Combining Beaty With The Beast
One way to get your tracks sounding dynamic is to make the breakdowns quite different from the rest of the track. In both mood and strength of your sounds, you can make your breakdown feel quite slow and emotional. And when you return with full techno force with lots of energy in the beats and more sinister sounds, it can be of great effect.
2. Waking Up From A Dream
Again in the breakdowns, a classic trick that always works for me is to make some of the elements float in wet reverbs and spaced-out dub delays. Try making everything a bit more dreamy and spaced out and then when the heavy beats kick in, change the sound image and make it almost completely dry and in-your-face sounding. It's time to wake up from the dream and dance again.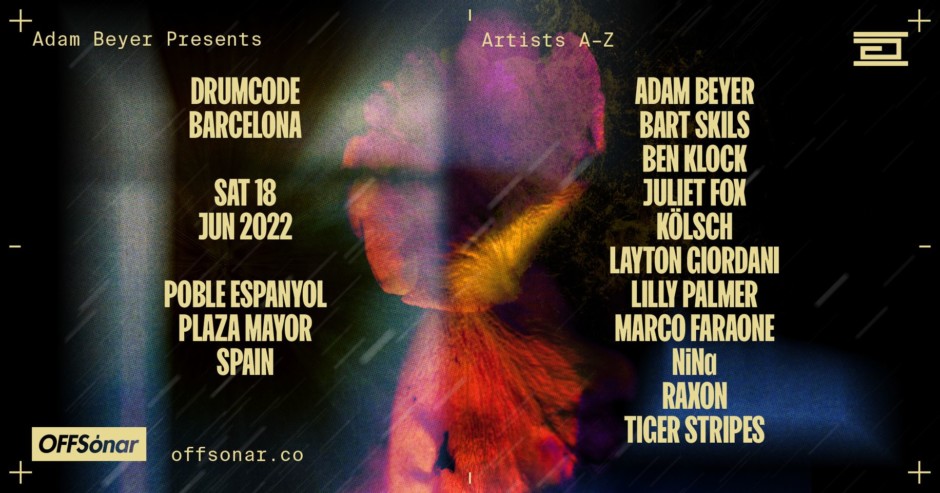 3. Pitch Perfect
I love pitching all sorts of sounds to make them sound different. Try pitching a sound to a melody with the notes all in different sound styles. In wide stereo or with different EQing and effects working together so it sounds interesting and cool.
4. Space Is The Place
Make sure every element has its own space. You can fit them right giving each sound just the right EQ and FX. But I also try to carefully give the sounds the right place inside the groove, so it doesn't disturb or crash in frequency with any of the other elements when they play together.
5. Find Your Voice
Try to be creative with the sound of a human voice. It can be even more interesting than synthesizers and it can make your song stick out from the rest.
Tiger Stripes will be performing at Drumcode's OFF Sónar showcase this Saturday, June 18th. Purchase your tickets here.
Tiger Stripes's 'Nocturnes' EP is out now via Drumcode. Purchase your copy here.
Follow Tiger Stripes: Facebook | SoundCloud | Instagram | Spotify