No boundaries, no excuses or explanations, just point and shoot to bring forth the essence of an organic moment; no music photographer is able to better encapsulate this ethos than Ded Agency.
Top photo by The Supermaniak
Hailing from the our beautiful city of Toronto Tim Sandik and Alec Luna constantly push the boundaries and break new ground when it comes to effectively capturing some of the most beautiful and eclectic moments in electronic music. Ded Agency's cinematic style is inimitable and effortlessly resonates with Toronto's artistic community.
Thank you so much for taking the time out of your busy schedule to chat with me about Ded Agency. I am so excited to chat with you guys, and have been wanting to talk to you about your amazing work in photographing some of Toronto's best electronic music events.
Electronic Groove: What immediately caught my attention when I first saw you in action, was your raw and passionate determination to carve your way to the realm of the music photography industry. That being said can you tell us about your journey and how it has evolved?
Tim Sandik: I think I can speak for both Alec and myself when I say music is the genre of photography that we are most excited about, whether it's events or creatives, we've successfully positioned DED AGENCY to exist within this niche of visual artistry. We want people to know, this is our specialty, this is what we're good at. Since DED AGENCY began, I've taken on Alec as a full partner to help propel the project forward, we've landed coverage for our very first world-class music festival, and we've started taking on more creative work for artists and brands — which is a completely different beast than shooting events.
"When anyone does photography for a prolonged period of time, it becomes your second nature to view life in frames"
Electronic Groove: How do you know when you just snapped a phenomenal photo? How big of a role does the "vibe" of the event play on the success of your work, and what types of photos you produce?
Alec Luna: When anyone does photography for a prolonged period of time, it becomes your second nature to view life in frames. Your brain is reprogrammed to look at the world in a slightly different way – to notice little things, patterns, faces and automatically lock them with your unique style of composition. A camera serves as an extension of your brain to freeze that composition for others to see. Working a well organized event with beautiful people and music is always a great bonus to our profession. That's obviously something we are very passionate about. However, I think the difference between a good photographer and an outstanding visual storyteller is not just technical skills, gear or quality of photos even. It's the ability to see and capture extraordinary moments in sometimes quite ordinary circumstances. I think that's where our artistic and commercial value comes from – Tim and I can portray events and people and find something captivating in moments most would consider borderline boring.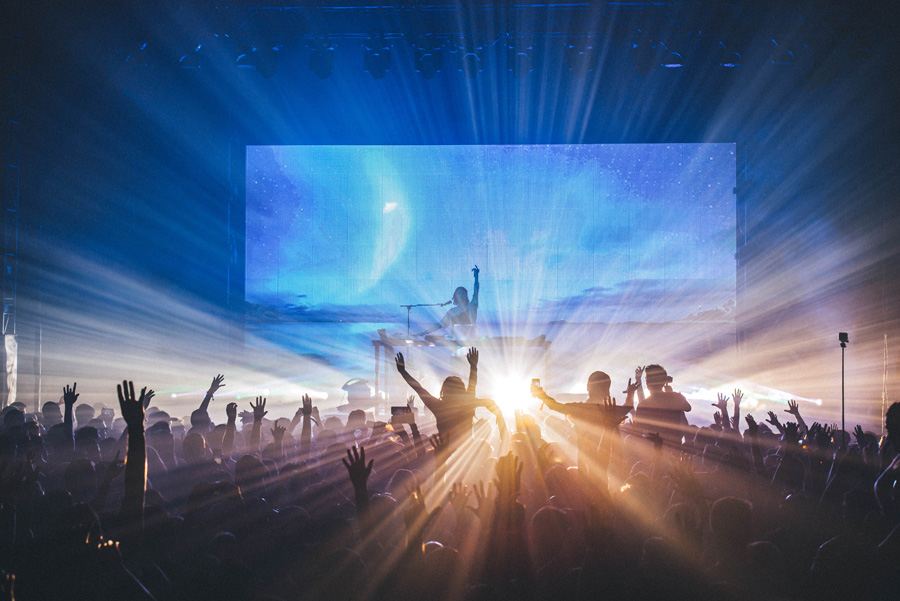 Ded Agency – Movement 2016
Electronic Groove: When would you say was a pivotal moment in your career, that "big break" so to speak, event or gig that put you on the map as two of the best photographers in the city?
Tim: The growth of DED AGENCY has been steady and organic — the work speaks for itself and has been consistent which has gotten us to this point. We still have many goals to achieve — but we are confident that they are all within reach.
Electronic Groove: What do you believe makes a great live music photo? Are there certain techniques you use that might be considered your little secret?
Tim: Without sharing too many trade secrets — it's about capturing real moments without disrupting or diluting them with your own presence. At all possible times keep the fourth wall up. You will of course have to take a group portrait from time to time upon request, but nine times out of ten they will never be your most prized photos. Be a ghost, be a fly on the wall, be a ninja, be a sniper — never let them see you coming — only then can you capture something real.
"Every album is a story told through pictures. Even each photo when presented individually feels like a word or sentence fragment of a larger narrative. Since then I've realized what we are really doing — visual storytelling"
Electronic Groove: In a densely crowded industry of hobby-ests, house photographers, and semi-pros what's the key to standing out and carving a reputable name for yourself, not just in terms of photos but also in terms of how to go about establishing a solid reputation and sustainable self-promotion?
Tim: I was once asked in a similar question I was not prepared for in a boardroom. The question was "What makes you different?" At the time I was stumped and didn't really know how to answer the question. It was one of the attendees of this meeting that had seen my work and spoke up that gave me the answer. She said "I like your albums because they tell a story." Every album is a story told through pictures. Even each photo when presented individually feels like a word or sentence fragment of a larger narrative. Since then I've realized what we are really doing — visual storytelling.
Electronic Groove: How do you stay current to continue developing your own style?
Alec: Just like any profession – photography is a never ending learning curve. On top of constant sharing, observing and absorbing knowledge and the latest techniques, I feel it is also important to constantly develop as a person – exposing yourself to new experiences, people and places – it really stretches your creative boundaries and allows you to grow as an artist.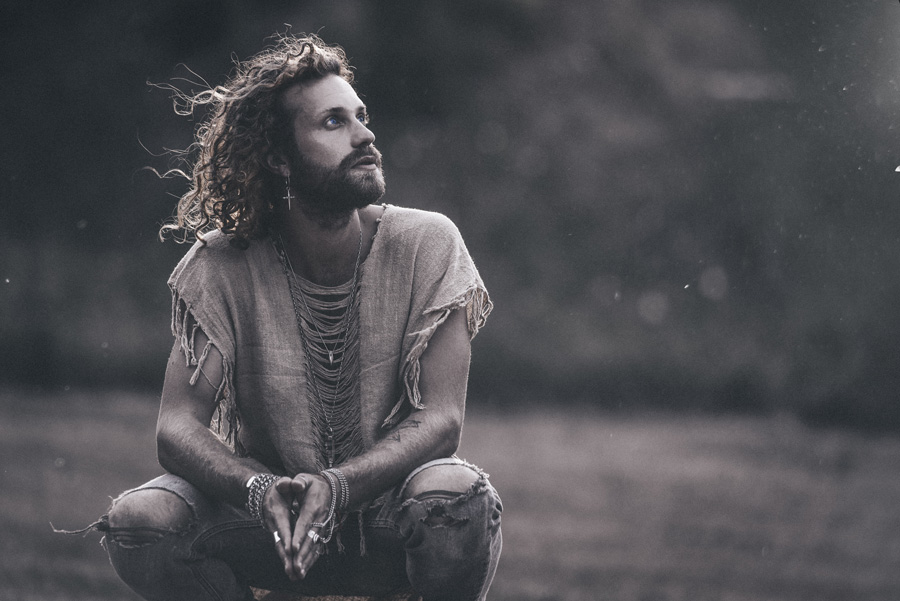 Ded Agency – Yokoo
Electronic Groove: I was so excited to see some of your photos from your Yokoo shoot! Tell me a little bit about that experience, and how did that opportunity come about?
Alec: Tim got some epic photos at the magical All Day I Dream party in St.Martin for SXMusic Festival that became iconic for the whole festival. So when the amazing Yokoo had returned for the Toronto edition, which Ded Agency was covering, we couldn't help but to utilize Julien's time in town to the max! Yokoo is a truly magical being, you can see it his eyes and hear it in his music – so we just went for it and asked if we could show him around Toronto a bit and capture some of his inner and outer beauty. We decided to take him on the small road trip to Hamilton with the intent to taking him to a waterfall. Although we didn't quite make it to the water, we stumbled upon an equally breathtaking field and witnessed an unforgettable sunset together. Most of the photos are still unseen, so keep your eyes peeled on his instagram as he reveals them one by one.
Electronic Groove: How do you see the music photography industry 5 years from now? How important is it to span the photography style genres? Are you primarily interested in shooting electronic music gigs?
Tim: Every day that passes the technical requirements to producing professional grade images becomes more and more accessible to everyone. New technologies are invented, like pictures you can take that you can focus later in post, or sensors that add one or two more stops of dynamic range. Five years from now the technical game may have changed, but I still believe it will be those with a trained eye and natural talent that will rise above. I am still using a 5D Mark II — the model is eight years old.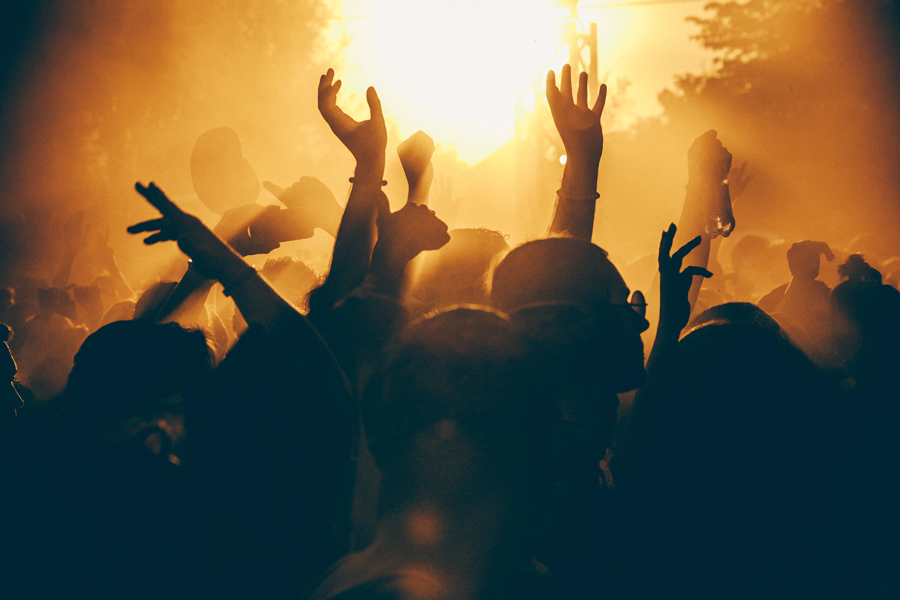 Ded Agency – Electric Island 2016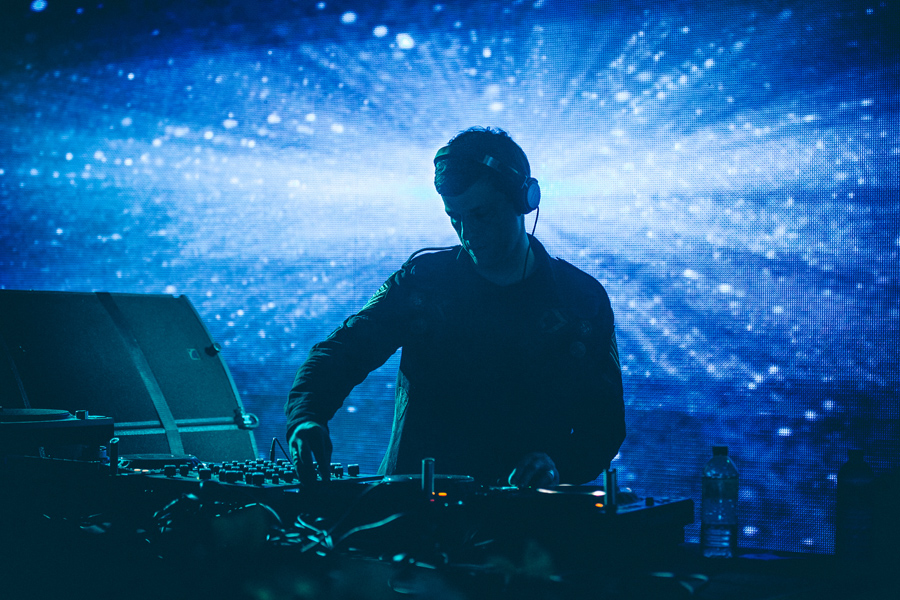 Ded Agency – Dixon at Electric Island 2016
Electronic Groove: Who would you say are your mentors or photographer gurus who inspire you and who you aspire to learn from?
Alec: I first heard the name "Ded Pixel" from a friend of mine – I didn't know who he was or what his work was – first thing I heard was that "everyone uses Ded Pixel because he's the best in the city." Since I've been taking photos on my phone for over a year at that time and had grown a decent sized instagram following by taking landscape photos – mostly sunset photos and cityscapes – I was interested to see who this "crazy good" guy was. This is some exclusive info right here – but when I saw the very first photo by Tim – it wasn't that I was extremely impressed, that's a given – I was so blown away at by it – that I got totally discouraged! That's right! I still remember that shot of a beautiful girl dancing with part of her face covered by her windblown hair and perfectly backlit with the light of a stunning sunset. I felt the end of my photography career before it even started (laughs). I discovered a whole new unattainable level of photography that you could only rarely see somewhere in magazines or on TV. I am proud to say that instead of quitting right then and there, I decided to put the word out in the universe that one day I will not only be friends with the guy, but that I will do my best to get as close as possible to his skills. So when Tim asked me to join forces on bringing the world the best content together, little did he know that it was nothing but a well executed ploy that I planned with the universe that day when I saw his work for the first time. The more I got involved in the music scene the more I started seeing the work of The Supermaniak. Right now Tim and Maria are the best in the game, and I dare anyone show me someone else who can produce top notch content consistently without getting stale.
Tim: First off, I didn't know I had been played so hard by Alec… this is news to me (smiles). In all seriousness though, Alec is an incredible shooter and I'm fortunate to have someone of his skill level, comfort level and social prowess want to join forces with me. I mention the comfort and social part because the best photographers are so comfortable behind the lens and are so likable as people they create an ever-reaching charm vortex people can't help be sucked into. You can see it on peoples' faces in photos — it's important they trust the photographer taking the photo — and it's all in your attitude and your approach. Alec is great at this. Me personally, I was inspired to by The Supermaniak's work in the music scene. I always loved her work and to me it was an indicator of what is possible when it comes to really capturing moments and having the skill and aesthetic prowess to present them in the best light.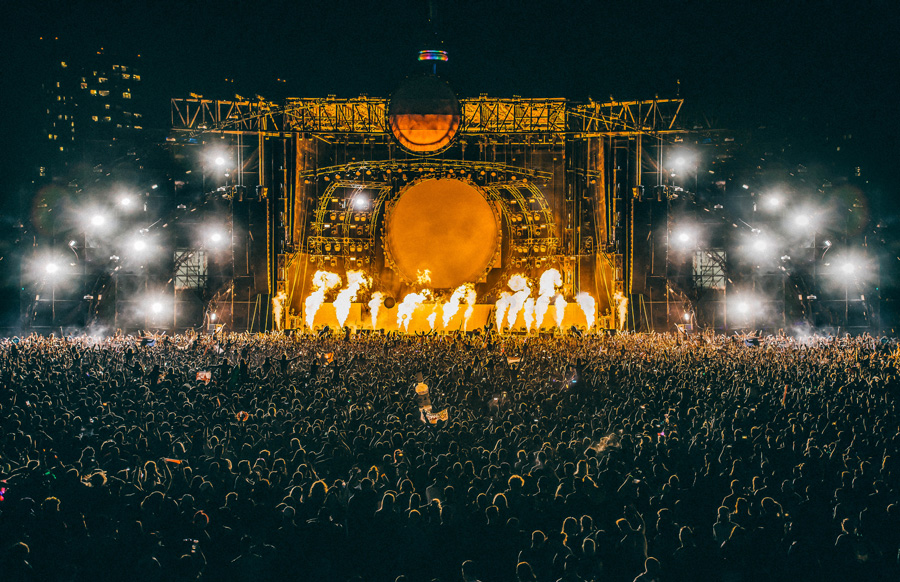 Ded Agency – Digital Dreams 2016
Electronic Groove: When shooting a live gig, what's in your kit bag? I carry an entry level mirrorless camera that Alec got to shoot a couple of pics for me at Senseless, do you have one in your kit bag?
Tim: Alec and I both shoot on pro DSLR cameras… both mirrored. I shoot Canon and Alec shoots Nikon. Although it would be easier for us to be shooting on the same platform in terms of sharing gear, I find each brand has it's own strengths and weaknesses and we are able to shoot a stronger more comprehensive album when tag teaming an event together.
Electronic Groove: Drawing on your experience as professional music photographers, what tips do you have for someone who is starting out in the industry? And how important is it to have an educational background when it comes to photography?
Tim: You don't need an "education" to become a competent photographer, but having an eye for composition is imperative. This is something I find people just have or don't have. Get out there and shoot your first ten gigs for free — let the inherent skills you were born with unfold.
"Better to post nothing at all than put something out there that is beneath you and tarnishes your reputation"
Electronic Groove:  What would you say are the top 5 rules of thumb when it comes to creating value for yourself as a music photographer?
Tim: Find your own style and develop it — that not only goes your post processing but how you take your photos. Doing something different is how you stand out.
Get the shot. You will undoubtedly become someone who can visualize the perfect shot in their mind before taking a photo — don't settle for a shot until it is the one you want. Take it ten times, twenty times, thirty times… the perfect moment is always there, you just have to be patient and dig for it.
Work on your social skills. Becoming a likeable person makes people comfortable around you and your shots will benefit from this. Become a fixture of the party that people get to know and love.
Don't post a sh*t photo (sorry for the language but this is what gets me the most). As with most creative endeavours, the public potency of a bad photo is 1000 times more powerful than a good one and can drop your rating down substantially. Even if the photo you took was Green Velvet riding piggyback on Claude VonStroke while they are both riding a camel on stage — but the photo is a blurry mess — don't post it. Opportunity missed, you'll get 'em next time. Better to post nothing at all than put something out there that is beneath you and tarnishes your reputation.
Brand yourself and build a strong social media presence. Your online presence has value and becomes an important factor when people are choosing shooters to hire for their events. Helping them promote their events through your own channels is a valuable asset that can tip the scales in your favour.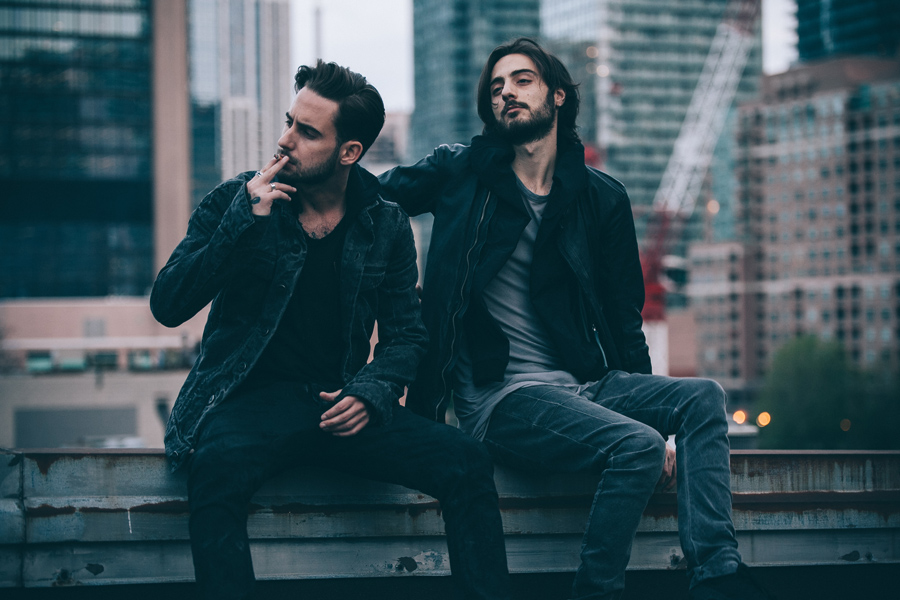 Ded Agency – Mind Against
Electronic Groove:  What are some upcoming events we can expect to see more DedAgency amazing photography?
Tim: DED AGENCY is excited to be the official photography team for SXM Music Festival in St. Maarten this March 2017. Furthermore we continue to have be the official team for the most popular underground venues in Toronto as well as spearheading the photography for summer series festivals like Electric Island and Summerdaze. Our next goal is to start covering more events internationally.
Electronic Groove: Thank you, thank you, thank you for taking the time to chat with us!