Ann Clue has always had passion for music for a long time. In the past few years, her energy and music established her both on stage, and behind-the-scenes, as one of the female artists who controls the dancefloors around the world.
Photo Credit: Ann Clue – Official
 Though she just started her career she is already playing at numerous well-known festivals, such as Awakenings, EDC Las Vegas, Exit Festival, Time Warp, Sonus, and OFF Sonar. The past year she has traveled around the world for events in the USA, Canada, Brazil, Argentina, Colombia, Australia, and the whole of Europe, of course- only to mention a few of the 35 countries which Ann Clue visited in the past 3 years of touring.
She has a unique aesthetic that made her stand out in a male-dominating industry, with lots of challenges and also imprints in her career. As part of the Fcking-Serious-Family, she found her power-up mantra and is building up even more projects that will make you remember her name.
Ahead of her performance at this year's edition of ARC After Dark, Ann Clue selects 10 tracks to kick it into gear.
1. Diplo & SIDEPIECE – On My Mind
"I am not the biggest fan of house music, but I heard this piece once and it's been in my daily playlist ever since. It's groovy, the vocal is catchy and it just makes me dance and I love that." 
2. Klangphonics – Shapes in the Spray
"I heard this one live a while ago and it blew my mind. I love Klangphonics and they make real art. This mix of hypnotic techno and deep meaning vocals makes me play it over and over again."
3. Anyma & Chris Avantgarde – Eternity
"Chapeau to Anyma. Not only is this track insanely beautiful but the combination with the visuals in the live show is just something else. Highest respect from my side for this piece of music in general." 
4. Eli Brown – Be The One
"Wow, just a banger. Unbelievable cool. The vocal, the bass, I just love this one so much." 
5. Fred again.. x Swedish House Mafia – Turn On The Lights again.. (feat. Future)
 "I had one of the most beautiful nights in my life on the last night of Coachella when Fred again.., Skrillex and Four Tet played the last set of the night. It was just magic. I will never forget that night and I will always associate it with this song. Forever love."
6. Sultan + Shepard – Losing Ground feat. Tishmal
 "Sultan + Shepard made an acoustic version of this, which is unfortunately only available on Instagram. But this song touched me so deeply and I think it's s beautiful piece of art."
7. Cat Burns – Ghosting
"Personal fun fact – I kinda feel like I invented ghosting and I really try to get better at good communication. This song helped me to explain to others what happens sometimes, that I just disappear for a while and then come back." 
8. Harry Hudson – Let Me
"Personal favorite for a while. When I first discovered it, I listened to it for 3 days in a row. Just so much feeling – typical song for girls. I love it." 
9. Ben Böhmer – Zeit & Raum
"This one is my all-time favorite list since it got released. And I believe it will always stay there. It's such a simple but super lovely song that touches me deeply." 
10. Boris Brejcha feat. Ann Clue – Roadtrip
"I still close most of my sets with 'Roadtrip'. We produced it years ago and it s been my favorite ever since. It is timeless, beautiful, and has its own rhythm. I am grateful to call it my own, it's absolutely adorable."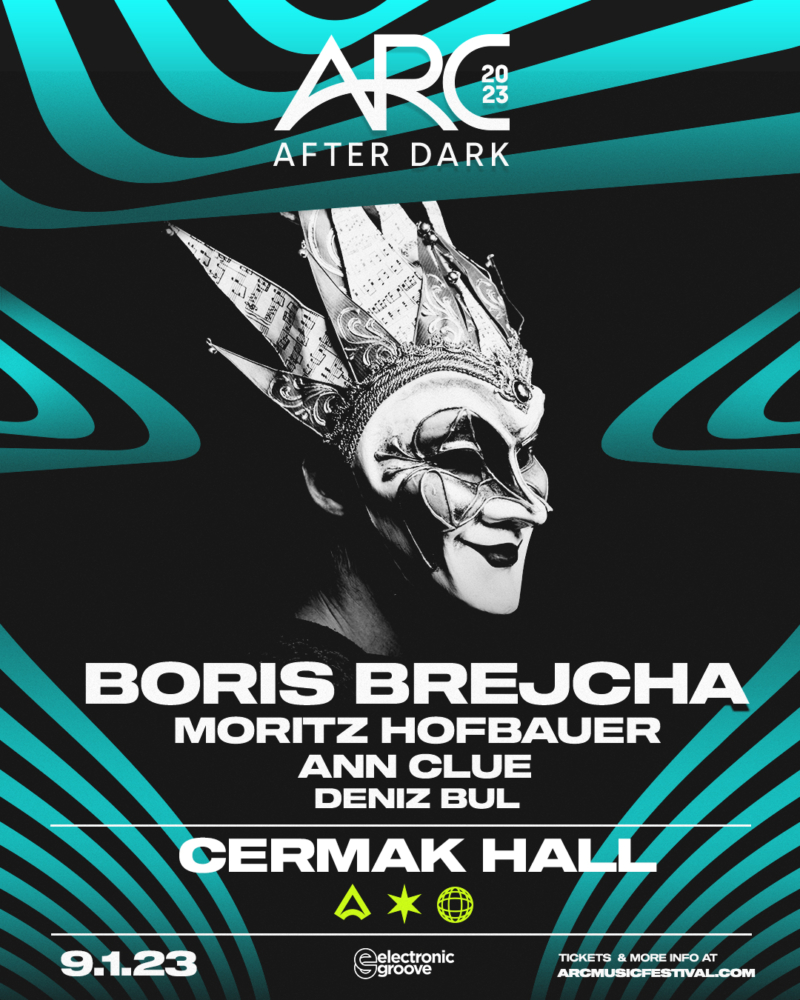 Ann Clue is set to perform at this year's edition of ARC After Dark this Labor Day Weekend on September 1st-3rd, 2023. Purchase your tickets here.
Follow Ann Clue: Soundcloud | Spotify | Instagram | Facebook