One of the most exciting names of the moment Jody Barr steps up to give us his top 10 unmissable Last Night On Earth tracks, ahead of the LNOE party at Tobacco Dock on Saturday 21st  September.
Catch Jody alongside Sasha, Cassy, Konstantin Sibold, who will be playing a special extended set at the iconic London stomping ground. For more info and tickets click here.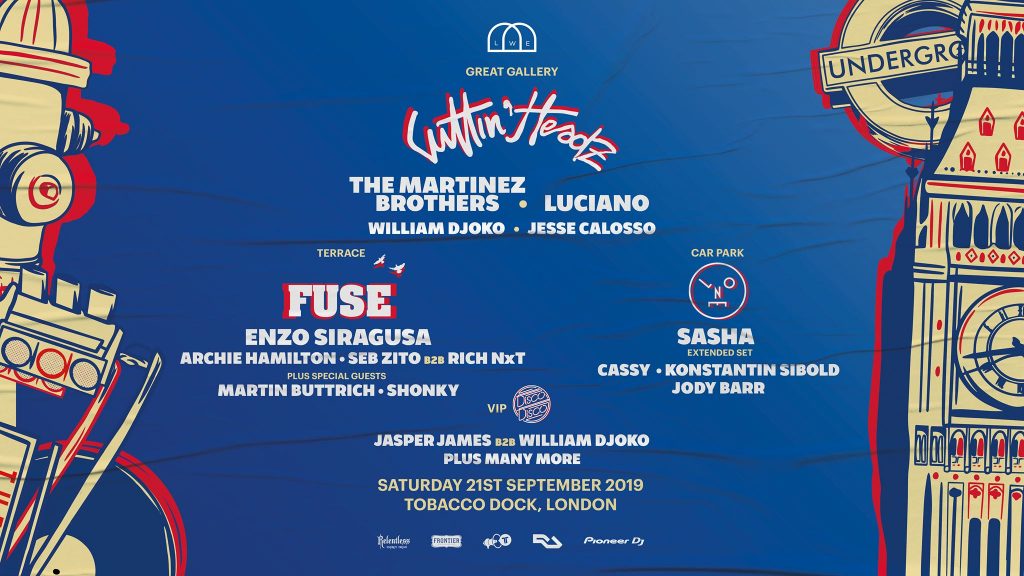 1. Baile – Amae (Sasha 1999 Remix)
"I love everything BAILE does and this record is no exception. Felicia's voice is flawless, and the chords are jealousy inducing. Every now and again I just stand back to enjoy it properly as it's filled with euphoric pleasure. It's brought plenty of joy!"
 2. La Fleur – Rooned
"This is one of those records that sucks you in. I love the deep melancholic atmosphere of the track. I met La Fleur for the first time a few weeks back actually. She has a kind, warm and energetic personality which is reflected in her music. I play loads of her tracks in my sets, charts and mixes. Really solid next generation artist!"
 3. James Teej – Liking Your Disorder (Timo Maas Remix)
"This is a well-aged classic by two respected artists. There's something about that pulsating menacing synth line. I'm happy this record exists" 🙂
4. Max Cooper feat. Get People – Careless (Locked Groove Remix) 
"This is a more recent addition to LNOE and featured on the VA100 to celebrate 100 releases. It's a dancefloor treat. I really like LG's unique sound. He's made some proper wicked records in recent years".
5. John Monkman – Delta Ray 
"This tune has been received with some cheering on the dancefloor. John makes my favorite kind of techno with grit. You can hear the hours of analogue jamming in this tune. I recommend checking him out".
 6. Sasha – Cut Me Down (Radio Slave Remix) 
"Stone cold classic with a 2019 twist. Nothing more to say".
 7. Gheist – Somerset 
"These guys are ticking boxes. I love their melodic style with inventive percussion. Each release these guys put out keeps you guessing, which I like in artists".
 8. Cristoph – Eleven
"This guy has blossomed over recent years into a great artist. He's put out a large amount of tracks in his signature style of melodic techno and this is one of them. Check him out".
 9. Alex Niggemann – Virgo 
 "I buy any record with Alex's name on it. I have followed him since his earlier Tsuba days. I love what he's doing now. This is beautifully crafted tune for those more descriptive moments in a club!
 10. Jody Barr – Carson 
 "(shameless self promo alert). Besides being one of my personal favs from my own catalogue of music, there's a lot of meaning behind this record. It's been nice to see it being well received by people who follow LNOE. May I say, I recommend checking him out too…"
Follow Jody Barr:  Facebook | Soundcloud