Marina Trench is a French DJ and producer who has made a name for herself in the deep house underground scene. Her sound is mature and elegant, which has caught the attention of tastemakers. She has gained industry recognition through her productions with respected labels like Wolf Music Recordings, Deeply Rooted, and Heist Recordings.
Photo Credit: Marina Trench – Facebook
In 2021, Marina launched her own label, Sweet State, and released her first self-titled EP, 'Free Mind,'  featuring remixes from fellow female artists CINTHIE and Anna Wall. In 2022, she showcased her musical versatility with her new EP, 'Imperméable en été,'  on Sweet State, which featured three original tracks ranging from new disco to classic house and pop-infused downtempo vibes.
Marina Trench is set to perform at Les Plages Électroniques from August 4th to 6th, 2023. The event will be held on the beach at the foot of the Palais des Festivals in Cannes and feature a lineup of renowned artists, including Tale of Us, Fideles, Chloé Caillet, Pedro Winter presenting Ed Banger XX, Mind Against, Sam Paganini, Ofenbach, The Blessed Madonna, and Oden & Fatzo (live).
In anticipation of her upcoming performance, Marina Trench shares some of her current favorite tunes.
1. Ladymonix – What Me
"Such a fan of the music from Ladymonix, I love to play so many tracks from her and this is the one I've been playing all the time this summer."
2. Dylan Dyaln – 99 Romance
"One of my favorite tracks from Dylan Dylan, I love how she plays with drums as breakbeat style and the smooth emotional chords of the synth."
3. Barbara Boeing – Baile Do Silêncio
"A super groovy track just released on Toy Tonics, Barbara is so talented and the vibes here are so cool."
4. Marina Trench – Hirondelle (Tatyana Jane Remix)
"So damn good Tatyana! I'm such a fan of her music style and she dips us in a deep mood, thanks Tatyana for delivering this amazing remix."
5. Alexander Robotnick – Undicidisco (Justin VanDerVolgen Edit)
"A classic from the 2010s that I still love playing."
6. Lis Sarroca – Sisters
"I really love the energy of this track, you should keep an eye on Lis Sarroca, all her tracks are so cool to play!"
7. Mood II Swing, John Ciafone – Ohh
"I love the emotion in this track, the little vocal loops with the atmospheric pad are so sweet, I love playing it to open my sets."
8. Ann Consuelo – See the Day
"Timeless. I've played this one since I started DJing."
9. Eris Drew – Trans Love Vibration (Eris Goes to Church)
"Totally in love with this track. A mix between deep and breakbeat — super sensitive track."
10. Black Loops & Ruff Stuff – They
"I love these two producers and together they made this one, which is like a call to dance."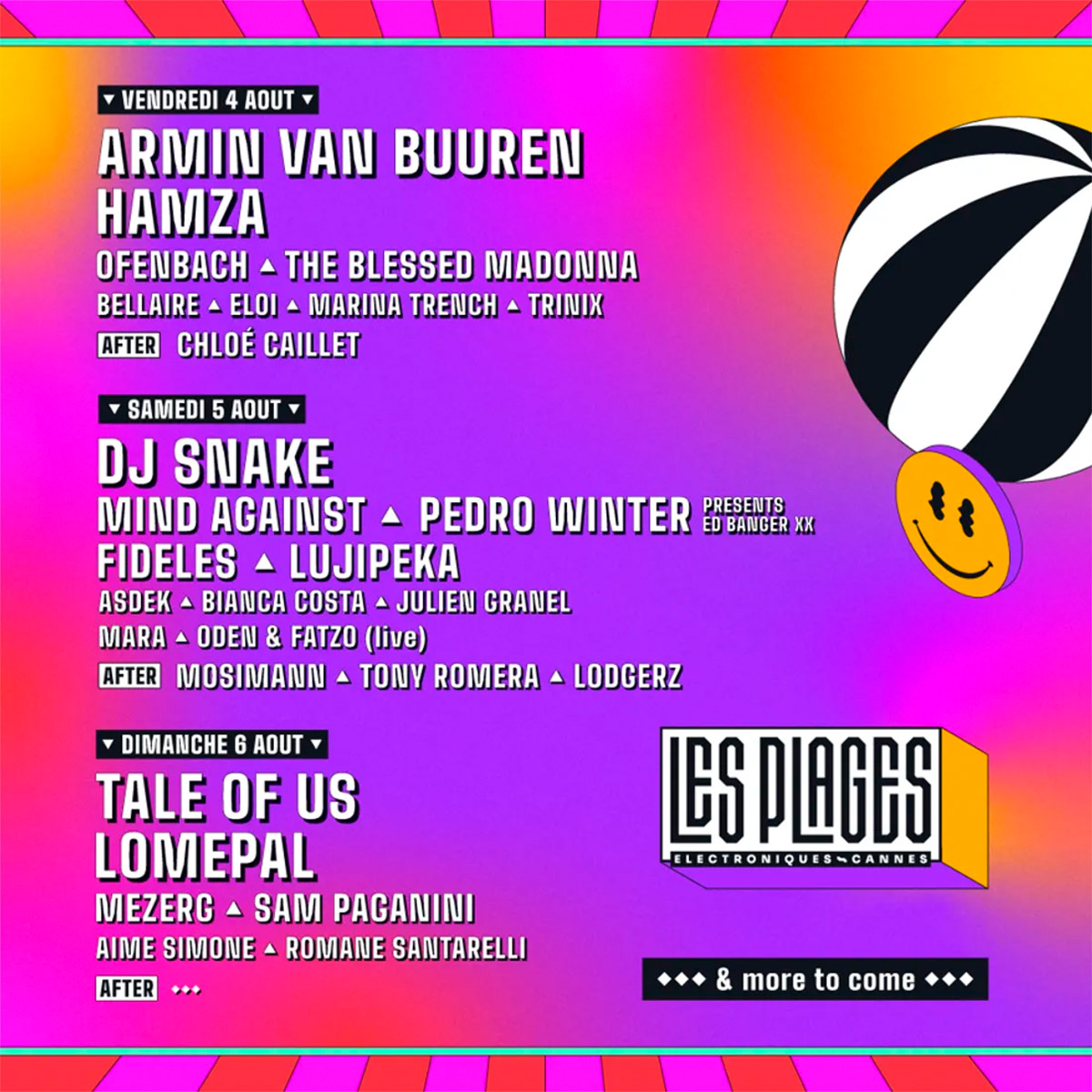 Marina  Trench will be part of Les Plages Électroniques from August 4th to 6th, 2023.  Get your tickets here. 
Follow Marina  Trench: Facebook | Instagram | Soundcloud | Spotify