Six days and nights of quality artists and music.
As we roll into a new edition of Miami Music Week, the beloved Treehouse has announced a string of special events from Tuesday, March 21st until Sunday 26th, that is bound to keep Miami vibing high all week long.
Here's the low-down on some of the best events you'll find around town:
Eelke Kleijn + Marcelo Vasami + Nicolas Rada + Domingo + more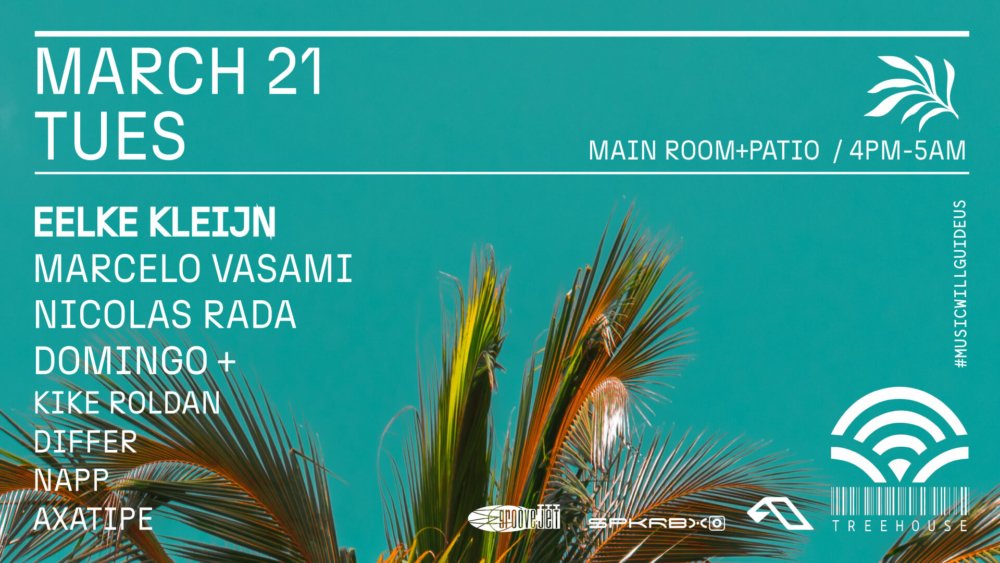 Dutch maestro & DaysLikeNights mastermind Eelke Kleijn will bring his unique, colorful take on electronic dance music to Miami. Argentines Marcelo Vasami & Nicolas Rada, Orlando's Domingo +, Kike Roldan, Differ, Napp, and Axatipe will take over the Patio.
Stefano Noferini presents: Deeperfect MMW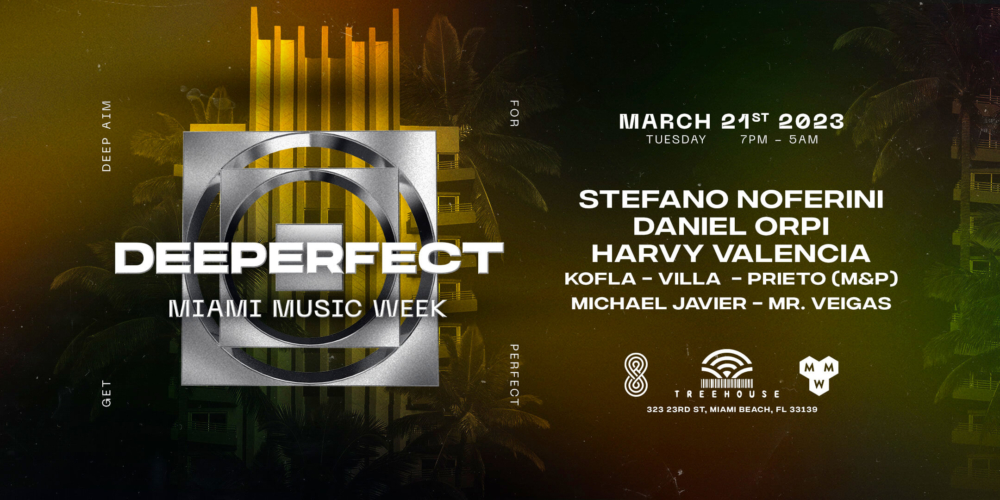 Stefano Noferini brings his Deeperfect label and party brand to Treehouse's front room, with Daniel Orpi, Harvy Valencia, Kofla, Villa, Prieto, Michael Javier, and Mr. Veigas.
Jackies MMW presents: DJ Sneak, Todd Terry & Wally Lopez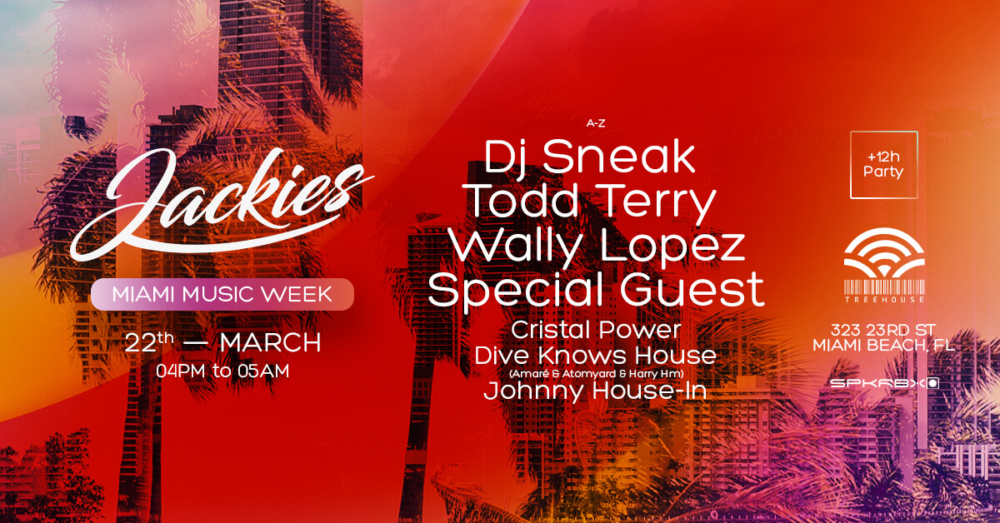 Jackies, one of the most groundbreaking and incredible house music parties in Europe, based in Barcelona, Spain, will be in Miami for the first time for the largest electronic music week in the city. For this very special occasion, the brand has curated a legendary lineup led by DJ Sneak, Todd Terry, and Wally Lopez (special house set), as well as a roster of top local artists.
Anthony Middleton (Audiofly) + Sandrino (Frankey & Sandrino) + SIS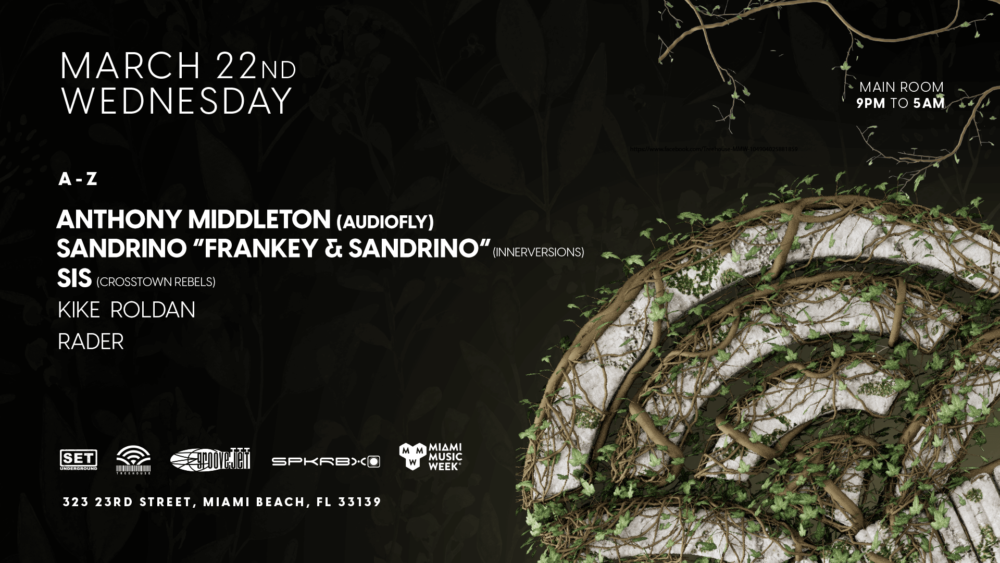 Treehouse's main room hosts the musical talents of Anthony from Audiofly, Sandrino from Frankey & Sandrino, and SIS. Kike Roldan, and Rader will provide support duties.
Stereo Productions Showcase Miami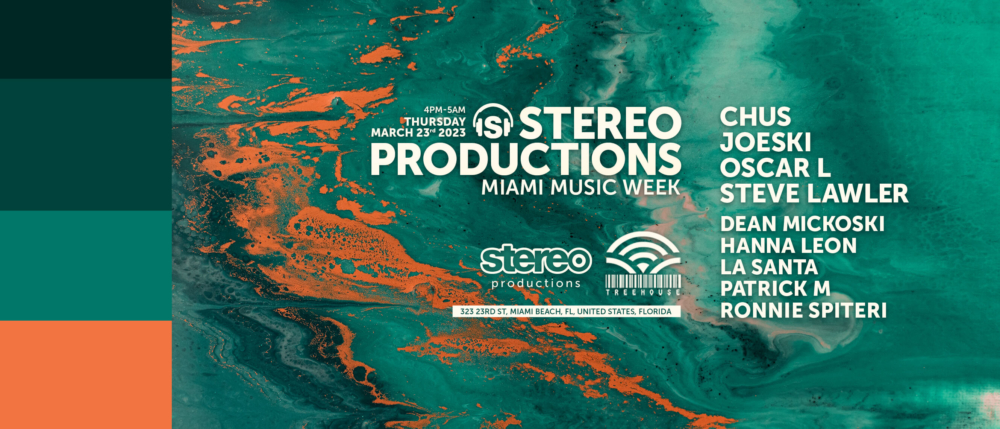 It's the return of the annual Stereo Productions showcase for Miami Music Week, starring a legendary lineup of Groove Masters headed by DJ Chus, Steve Lawler, Joeski, and Oscar L, as well as a talented lineup of global supporters.
Danny Tenaglia + Art Department + DAVI (MMW)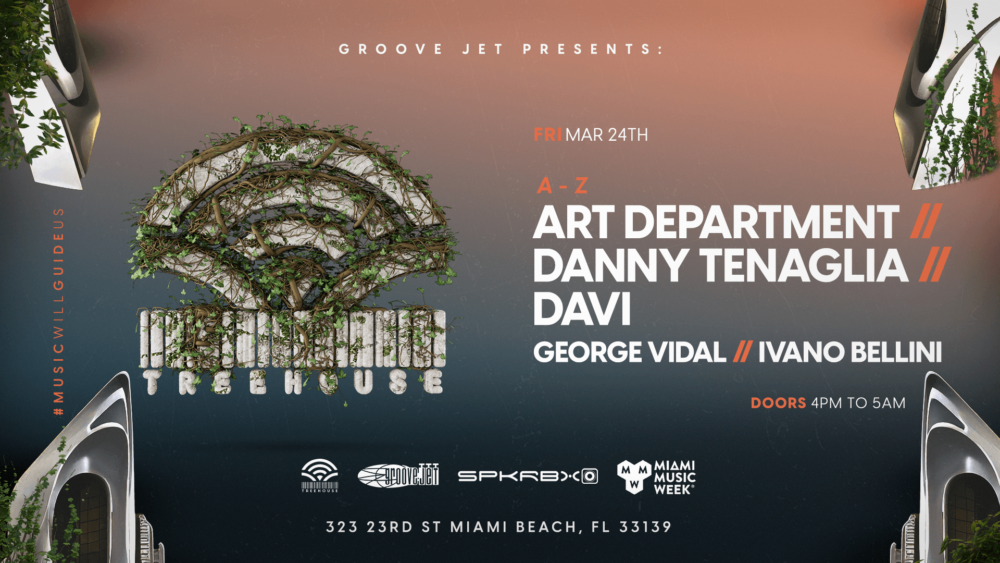 Treehouse & Groove Jet present Danny Tenaglia, Art Department, DAVI, Ivano Bellini, and George Vidal as they take over the Patio and main room for an immersive journey.
Claude VonStroke (Dirtybird) – Your Dad Plays Treehouse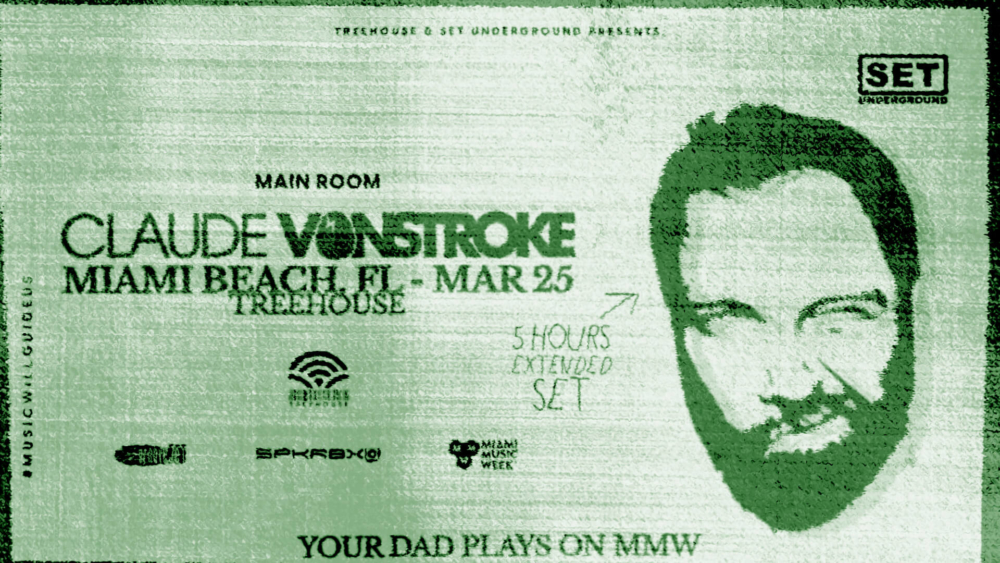 Presented by SET Underground, the Dirtybird head honcho will showcase the best from his world-renowned imprint as he presides over the main room, from open to close.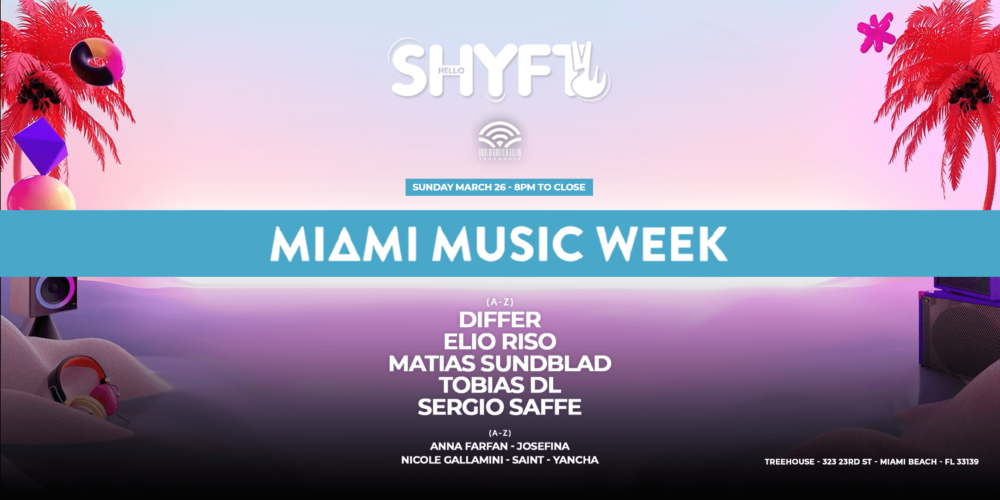 Treehouse wraps up another electrifying edition of MMW with Differ, Elio Riso, Matias Sundblad, Tobias DL, and Sergio Saffe. Locals Anna Farfan, Josefina, Nicole Gallamini, Saint, and Yancha will provide additional support.
For more info about the events click here.