UNER is one of the most important names of the new generation of Spanish electronic music producers. His musical training allowed him to develop at a very early age a different dance music concept, based on the pleasure for harmony and the search for a unique, personal sound.
As UNER begins his third US tour this week, we catch up with him when he stopped in Miami, before his gig at Heart on Friday November 11th with Miss Kitten.
Electronic Groove: How many cities / venues are you visiting on this tour?
Uner: I started off with the Groove Cruise in Cabo, then NYC for Output, Primary in Chicago, and this weekend is Heart in Miami followed by Le Jardin in Los Angeles. Once that's all done, I am back on a plane to Peru – paying in Lima and Trujillo. Then back home to Spain and my bed! I am excited for this tour, I love America, but I am so jet lagged!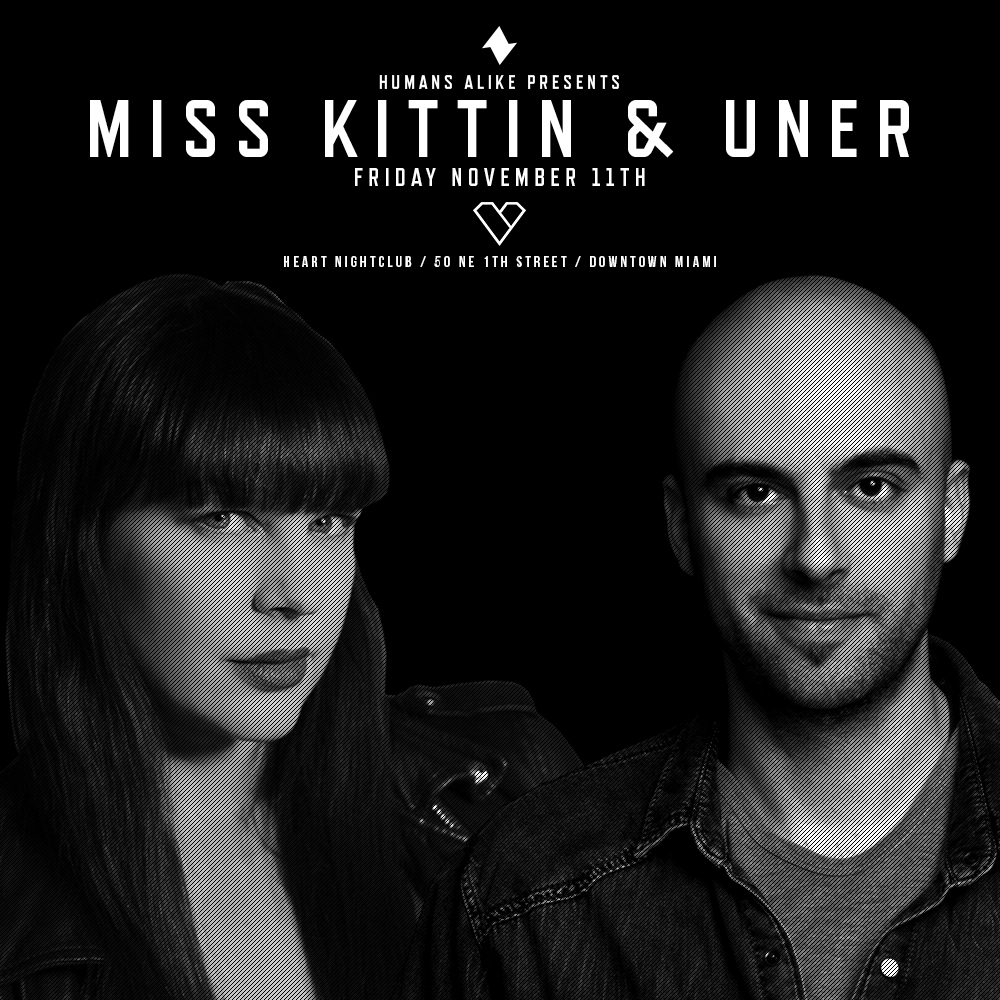 Electronic Groove: What are you essential items when travelling around the USA?
Uner: One of the most important things: Vitamins! I also always have stomach medicine especially when going to certain places, but you can get sick anywhere. The rest of the items are the normal things; iPad, Laptops (I have two, one for playing on and the other producing) my portable audio card, earplugs, chocolate and of course a scarf because if you are flying American Airlines its always freezing!!!! Oh and don't forget plug adapters, sometimes I forgot and end up buying more and now I have a collection at home.
Electronic Groove: Do you have a favorite venue/city yet, from your last few tours here?
Uner: Yes, I really do love to play in the USA, of course I don't think I can choose one favorite city from them all. Miami and LA are amazing – the weather is normally always good and I have a lot of friends in each city. The vibe at the clubs is special. Last time I played in NYC it was insane actually, it was my first time there and I played a really long set, which was great for me personally. Every single city is special in its own way.
Electronic Groove: Your no stranger to Miami, where are your Top 5 places to grab a bite to eat in the city?
Uner: Well I have to eat and that means I have eaten every place I play, which means I go to a lot of restaurants. There are a few good ones in Miami, which I always come back to. The Peruvian Ceviche 105, The Sushi Club, The Local (best burgers in Miami if you ask me), and if you like Cuban food then EL Rey Las Fritas is a great option. Or you can always be nasty and go to McDonalds, and then you might need those stomach tablets!
Electronic Groove: Top 5 tracks at the moment that fans can expect to hear you play at Heart?
Uner:
Bonus: anything from Solar Distance 😀
Electronic Groove: We recently got the exclusive premiere of your track "Sea Of Mars" from your Saved EP "Night on Mars". What was the inspiration for this track?
Uner: And how did it feel to be returning to the label after 7 years? It was really amazing to be back on Saved. I have a really good relationship with Nic. He is one of the most amazing guys in the industry. I really love him. During the summer we were talking about the idea of working on something special for saved, and here you have the end result! The idea was moving around to do something for the dance floor but keeping the essence of my melodic personality, and "Sea Of Mars" I think reflects this perfectly, when you can also hear real sounds from Mars within the track
Click here for tickets to see Uner & Miss Kittin at Heart
Follow Uner: