Once again, music and art reunite in Miami to showcase the trends of today's culture.
The yearly affair that revolves around the main event, Art Basel, comes together in the sunny city of Miami where the powerhouses of the art world gather to showcase the works of the hottest artists, as well as contemporary classic maestros. Added to this visual menagerie of forms and expressions, dance music plays an important role in this exciting and sophisticated week.
These are some of our favorite recommendations for Art Basel Miami 2021.
Friday, November 26th
Sublime With Rome, the reincarnation of the once-Bradly Nowell fronted ska/punk band, will headline Art With Me's inaugural day, which also finds m.O.N.R.O.E., Maga, Birds Of Mind, and YokoO among their musical highlights.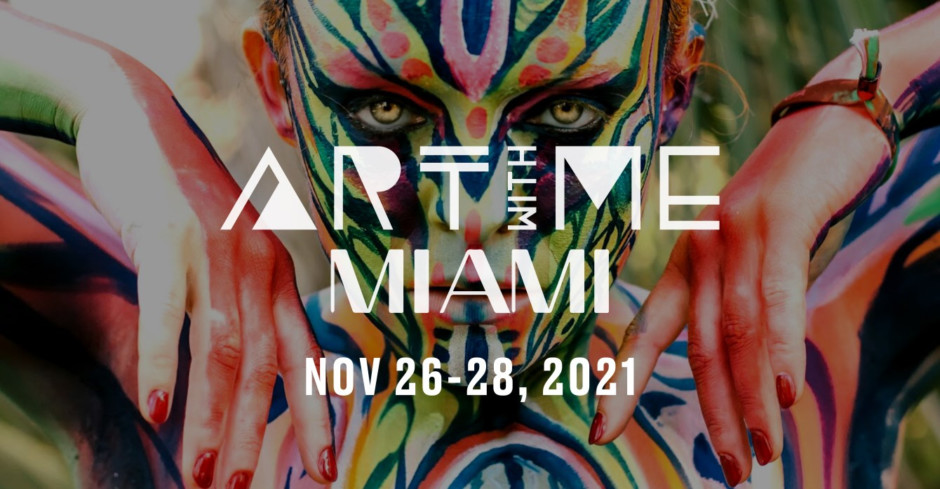 Saturday, November 27th
American recording artist Scott Hansen, best known as Tycho, will dazzle attendees with his ethereal and hazy sound that has turned albums like 'Dive' into cornerstones of easy listening electronica. The San Fransisco act will be supported by a group of favorites including Rodriguez Jr. (live), Oliver Koletzki, Behrouz, and Serge Devant, among many others.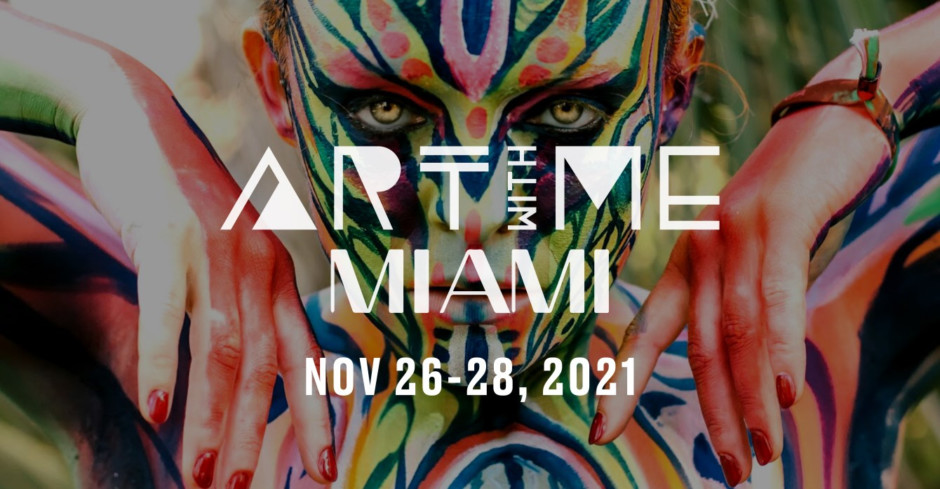 Chris Lake, Floating Points & Four Tet
Club Space presents one of the definitive highlights in our tour with one classy line-up featuring Chris Lake, Floating Points & Four Tet. Put on your fancy shoes, you'll need 'em.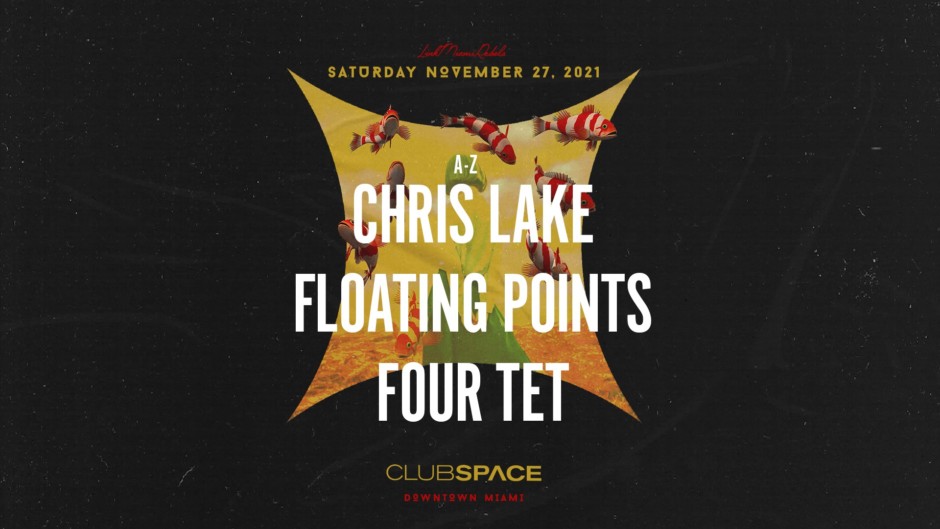 Treehouse Miami goes for that classic deep house feeling with Roger Sanchez, Secondcity, Alex Serna, Mr Mo, and Steve Amoroso. Get ready for those old-school vibes all night long.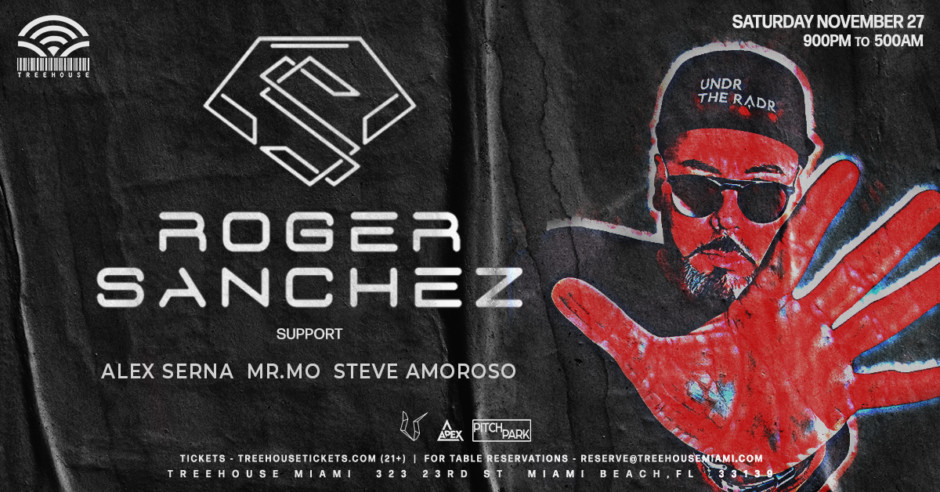 Sunday, November 28th
Closing out the festival, Art With Me has enlisted the talents of All Day I Dream's Lee Burridge and Puerto Rican reggae band Cultura Profética to dance into the sunset, bathed in iridescent colors and eclectic soundscapes. Anja Schneider, Dubtribe Sound System (live), Facundo Mohrr, Lost Desert, and Öona Dahl are among the standout support acts.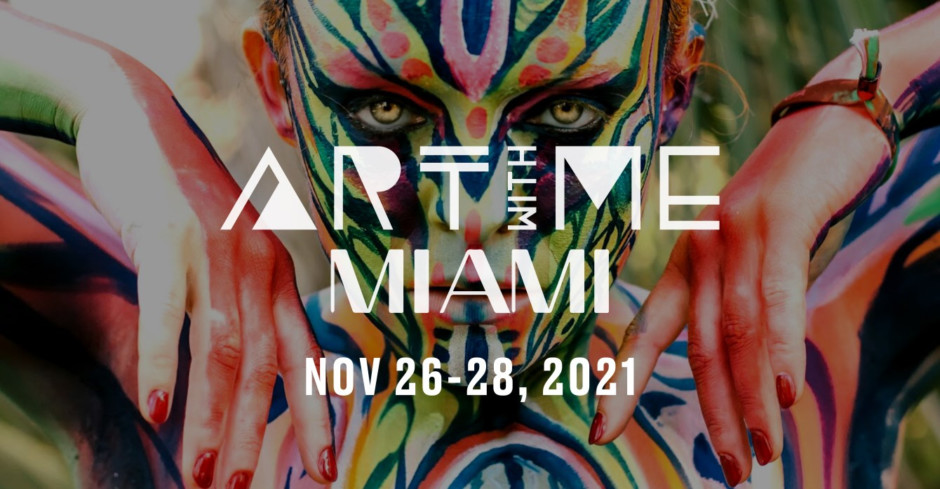 Wednesday, December 1st
Wynwood Studios will present a four-day pop-up experience combining Music, Art, & Crypto Technology in the Heart of Miami's Art District for the first-ever NFT Art Party Exhibition. Featuring presentations by Blond:ish, Seth Troxler, ARODES, Salomé Le Chat, and many more.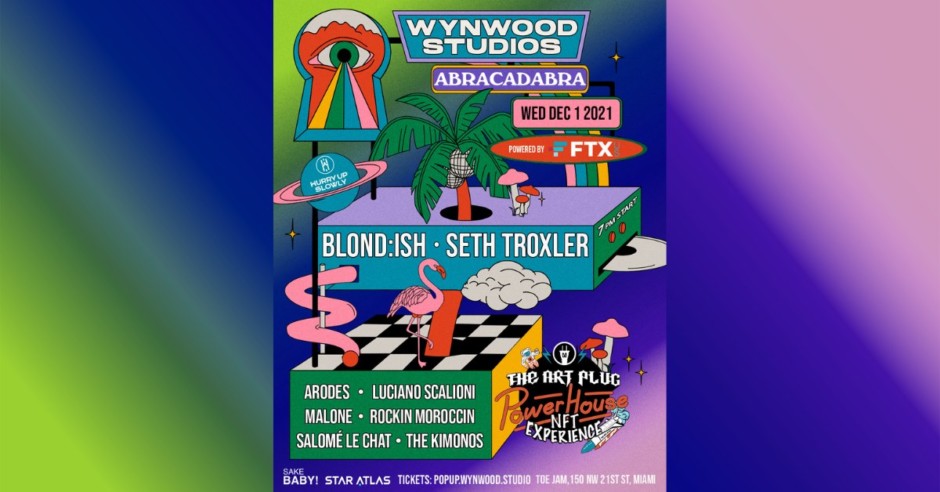 Thursday, December 2nd
The Soundgarden Miami – Art Basel Edition
Nick Warren's world-renowned record label, and events brand The Soundgarden, will be taking over Jungle Island. Expect performances by the crew's resident Mai Lawson, Marymoon, Oceanvs Orientalis, Viken Arman, and a very special guest.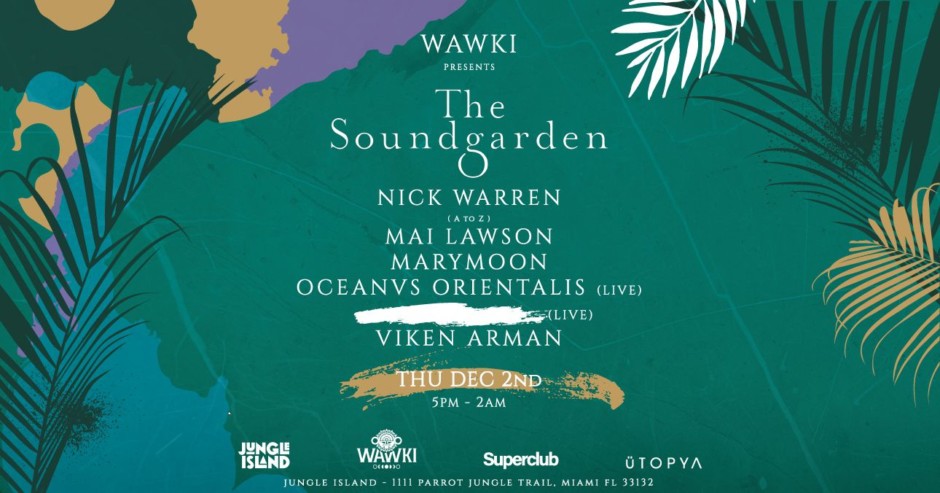 Carl Craig b2b Moodymann at Floyd
Carl Craig. Moodyman. Back to back. Do we need to say more? An unmissable tête-à-tête between two Detroit legends in an unusually small room with support from Idriss D. A nice sweating session is expected.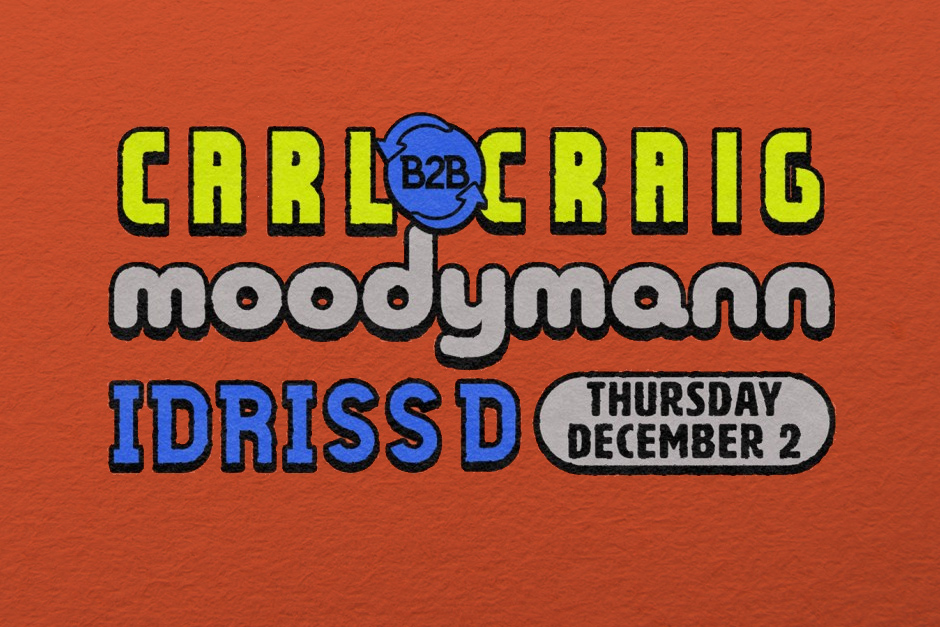 WE ART The Future – Wynwood Studios Art Week
Wynwood Studios welcomes WE ART the Future, featuring Crosstown Rebels' headmaster Damian Lazarus, the Grammy-nominated Nic Fanciulli, and UK powerhouse wAFF. Let's dance.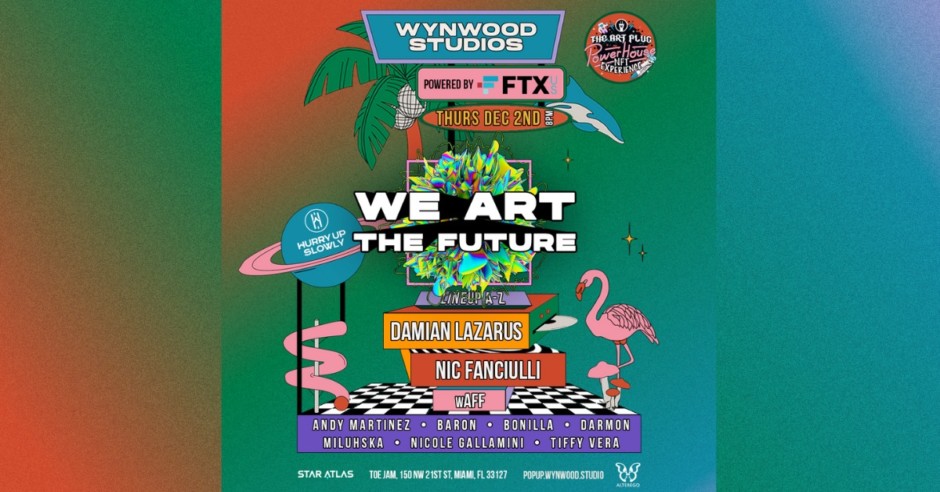 Luciano b2b Ricardo Villalobos, DJ Koze, Talaboman, & Maher Daniel at Club Space
Get lost down the rabbit hole with some absolute masters of the craft.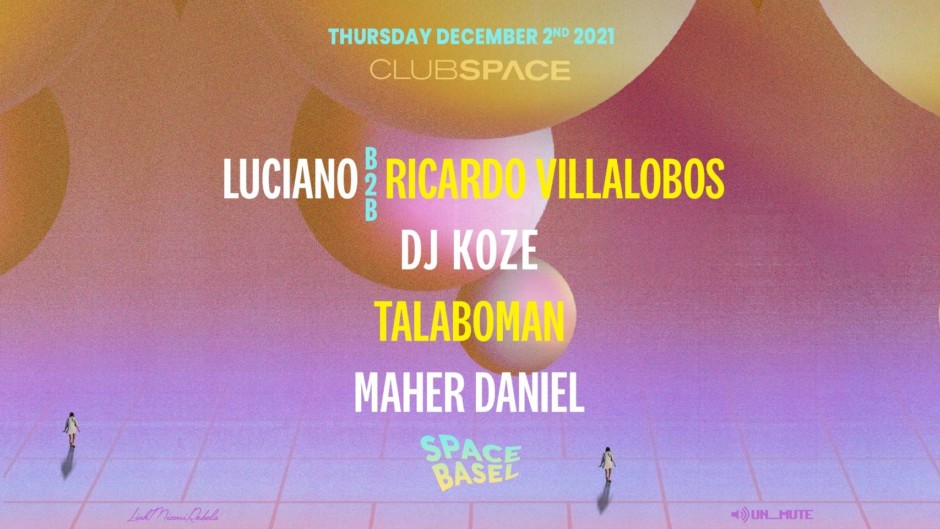 Friday, December 3rd
Get a taste of Ibiza during Art Basel. With a lineup that includes Honey Dijon, Damian Lazarus, Seth Troxler, Virgil Abloh, and Tale Of Us, you'll get a wide variety of music, from chunky classic house to widescreen neo-trance to funky tech-house. Let the disco ball shines.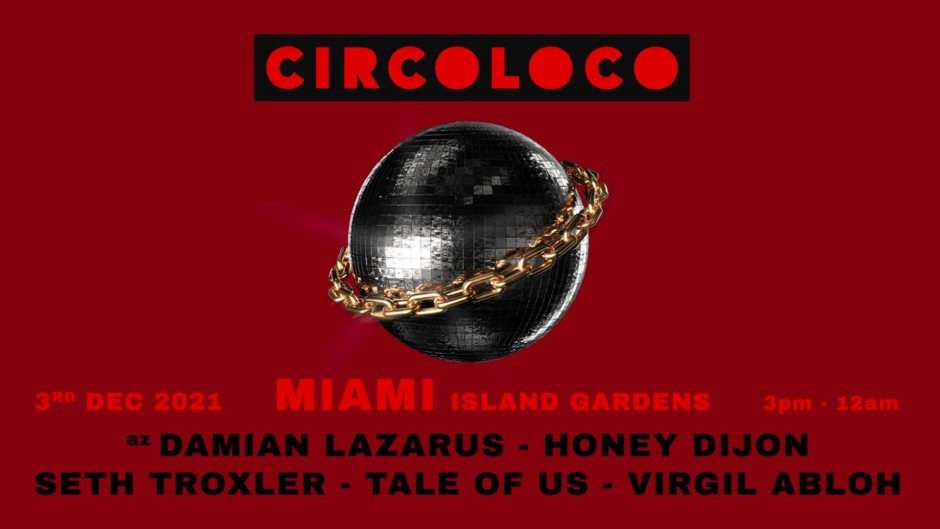 Un_Mute, ReSolute & The Electric Pickle team up for a very special Art Basel celebration at the 94th Aero Squadron. With support from Maher Daniel and O. Bee.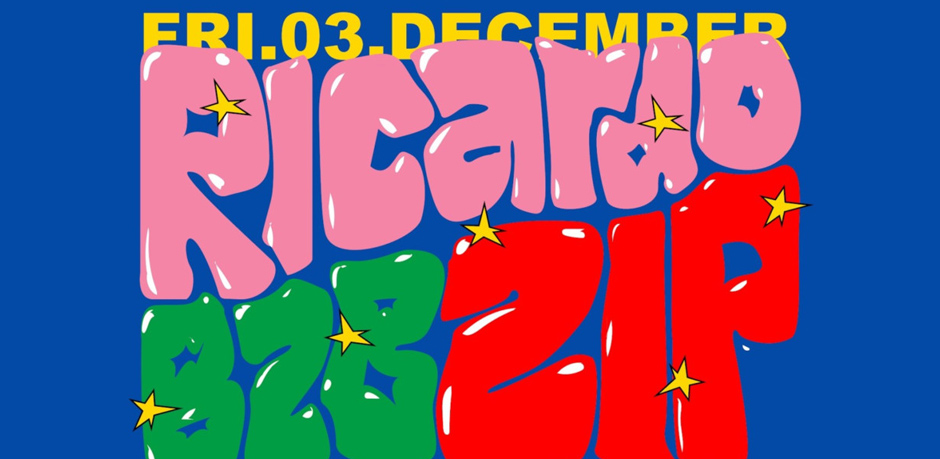 Do Not Sit On Jungle Island – Art Basel Edition
An immersive, one-of-a-kind event by world-renowned brand Do Not Sit On The Furniture at one of the most beautiful locations in Miami during Art Basel weekend. Showcasing sets by Armen Miran, Hoj B2B Newman, Kora (Hybrid Set), Nicolas Rada, Nu B2B Surprise Guest, Surreal Flight, and Kings of Tomorrow with Julie Mcknight.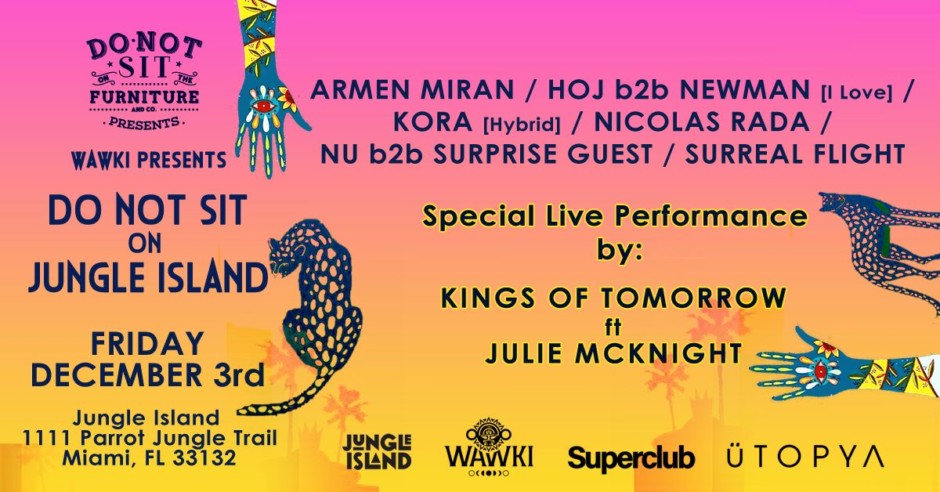 ATV welcomes the official Crew Love reunion we've all been waiting for. An all-out marathon of vibes as performances from Soul Clap, Wolf + Lamb, Greg Paulus (live), Life On Planets (live), Fitness & Pony (live), and Inbal tear the roof off the club in an uplifting and energetic celebration.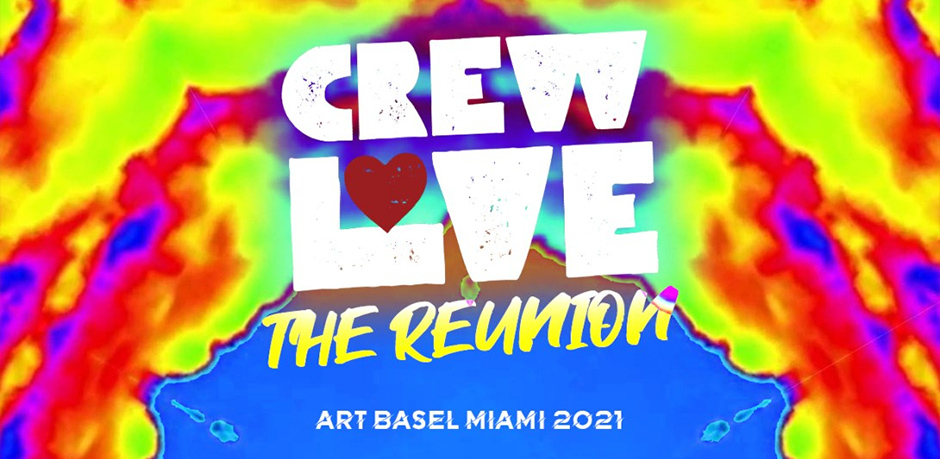 Dubfire and Moscoman [Do Not Sit On Art Basel]
Do Not Sit On The Furniture joins Miami's Art Basel with a spellbinding B2B between two legends such as SCI+TEC founder Dubfire and Israeli stalwart Moscoman. Roustam will provide a very special opening set to warm up the night.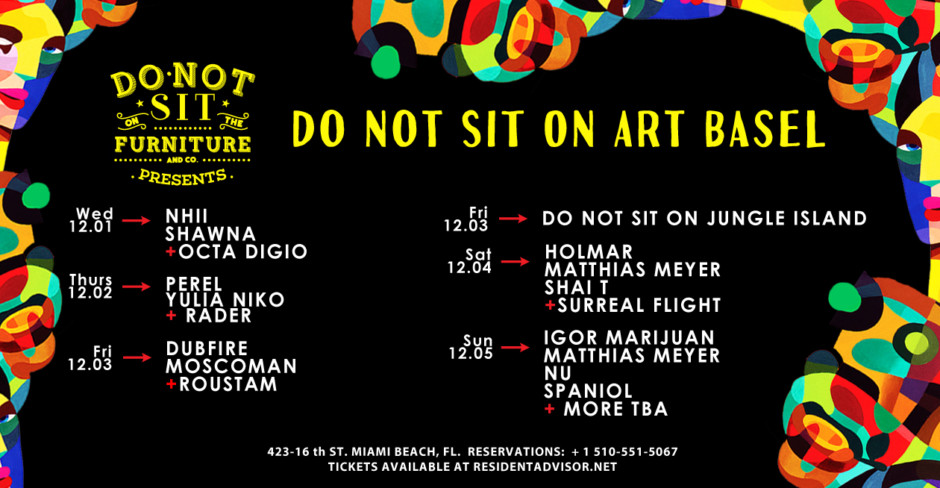 Saturday, December 4th
Pure unadulterated love for radical music selection drew both Innervisions & Life and Death to continue pushing boundaries into this truly exotic experience. Explore a myriad of immersive sensory experiences within the raw beauty of nature's surroundings accompanied by Âme, Dixon, Jimi Jules, WhoMadeWho (Live), Anfisa Letyago, Avalon Emerson, Ben UFO, DJ Harvey, DJ Tennis, and many more.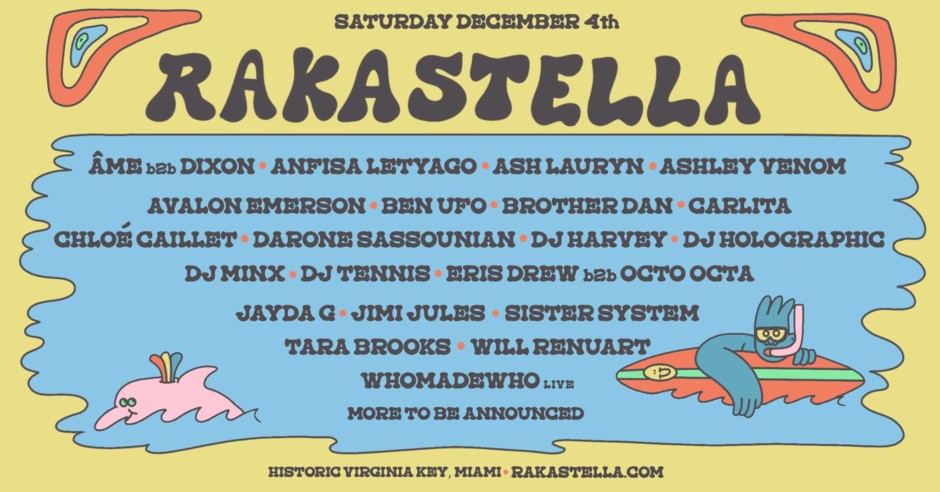 Hernan Cattaneo live at Treehouse
The argentine icon Hernan Cattaneo takes over Treehouse Miami with support from Conosur and Jonathan Fratamico. This is progressive house at its finest.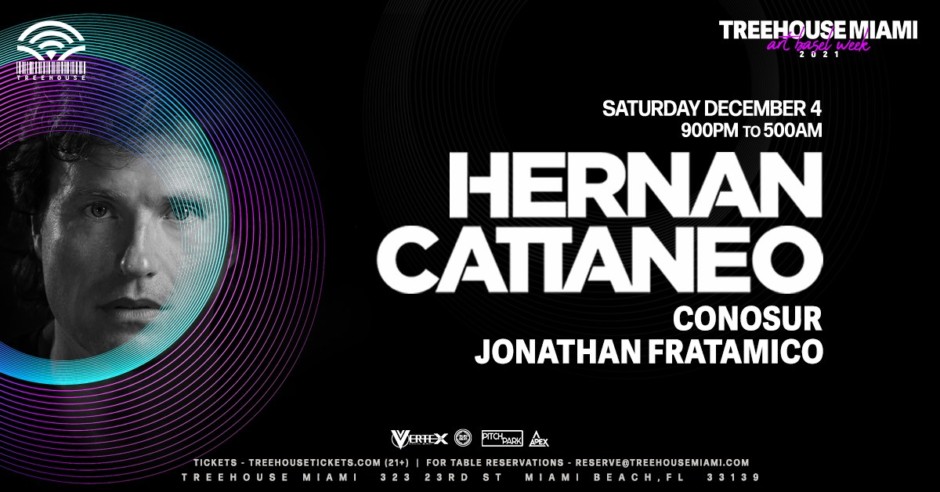 Jamie Jones' party arrives in Miami for a very special night, featuring AMÉMÉ, Archie Hamilton, Demuir, Eats Everything, Nicole Moudaber, Richy Ahmed, Serge Devant, wAFF, and Yulia Niko.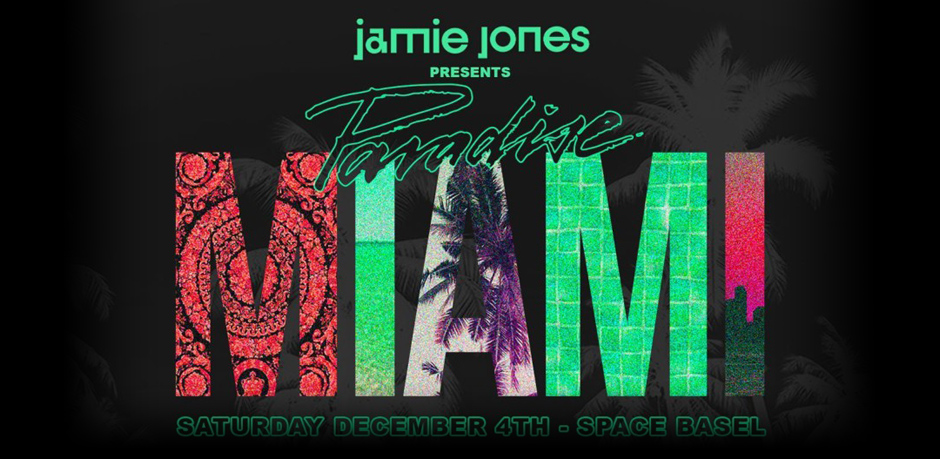 The Gardens of Babylon – Art Basel Edition
Wrapping up the trio of events, Wawki welcomes Amsterdam's beloved spiritual clubbing experience The Gardens of Babylon to Art Basel. Having touched hearts and souls on dancefloors on every corner of the globe, they now descend onto Miami with a lineup stacked with international favorites, including Do Not Sit's Behrouz, Dutch melodic dance virtuoso Eelke Kleijn, the talented Ella Romand, and Israeli superstar Guy Mantzur, alongside Gardens of Babylon favorites Maga, Robag Whrume, and a very special guest.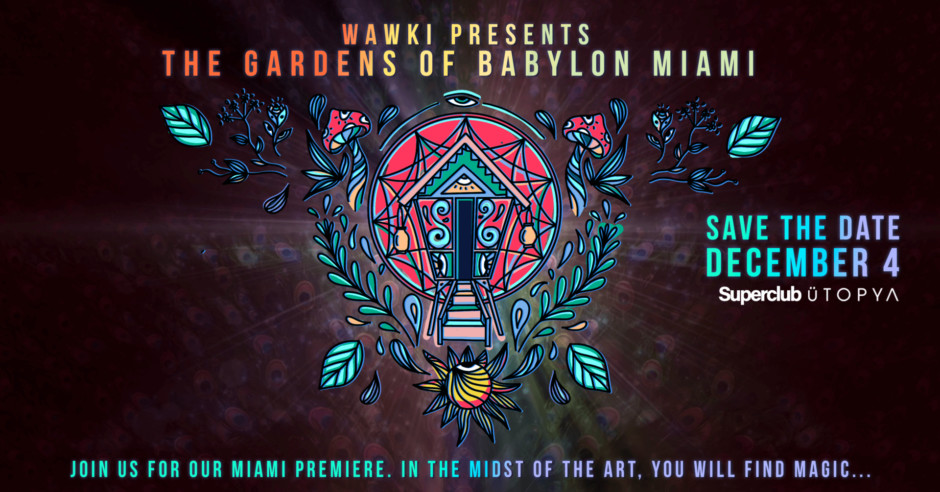 Sunday, December 5th
Where Are My Keys – Miami Basel
Tie your keys to your belt and get loose with wiggly, trippy, and soulful beats from the likes of Craig Richards, Nicolas Lutz, Chez Damier, and Francesco Del Garda.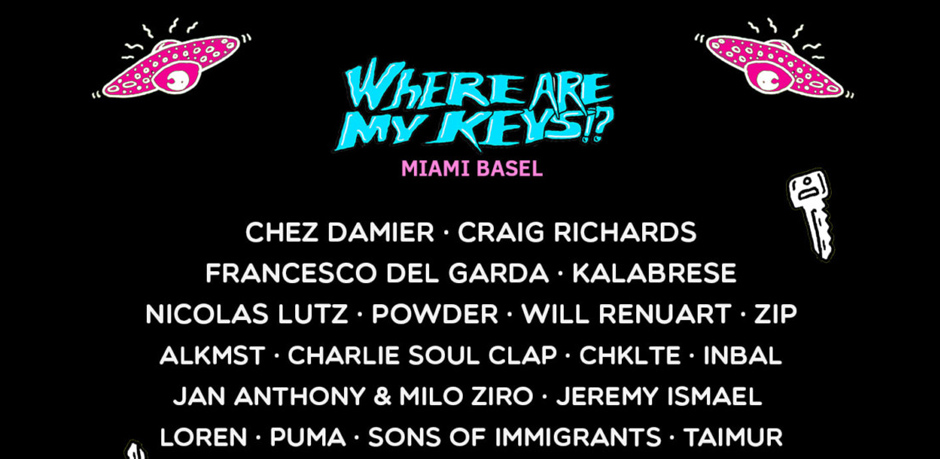 Recess with Eelke Kleijn & Simon Doty
Simon Doty presents Recess, featuring performances by Dutch maestro Eelke Kleijn and Doty himself at Treehouse Miami. Fun times ahead!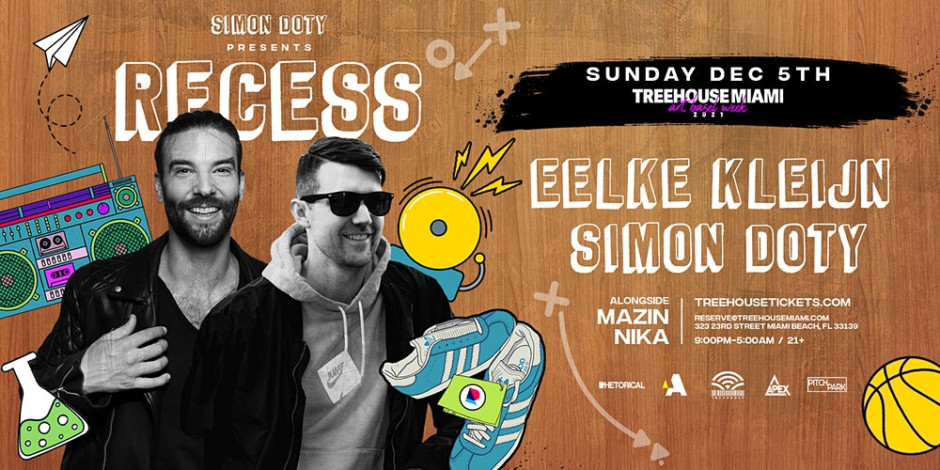 Armand Jakobsson is the artist known as DJ Seinfeld, Rimbaudian, and Birds of Sweden. Under these aliases, you'll find sweeping emotive cuts, verdant dancefloor workouts, and discerning dips into jungle and breaks. Featuring support from Bakke.