More than a rebirth, Canadian recording artist Cristóbal Dión rediscovered himself, and music, after experiencing a heavy burn-out that took its toll. One of the most undesirable experiences for musicians, he was still able to find the light behind the tunnel after an unexpected turn of events in his life. Today, his music travels across the globe with grace in search of new inspirations beyond the sands of time, and the artist basks in a newfound appreciation for the artform, transporting listeners to undiscovered lands. Cinematic, exotic, industrious. This is the story of how Christoper Dion became Cristóbal Dión.
'Looking for a new hobby, I started to learn Spanish. I went really aggressive, reading every day, following online courses, and going to an event called 'Mundo Lingo' every Tuesday night. I got proficient real-quick, and perfectly fluent in a matter of months.
Christopher being mucho gringo, my latino friends started to call me Cristóbal instead. And somehow, that stuck. Now fluent in Spanish, I had everything I needed to start traveling to some exotic places. We traveled to Colombia, Mexico, and Cuba,' Chris explains the origins of his recording moniker, Cristóbal Dión.
It is a warm introduction that clearly invites us to learn more about this intriguing Canadian artist that can be best described as a purveyor of exotic beats.
Somewhere between hip hop beats, intricate arrangements, eastern elements, and uncharted inspiration, Cristóbal Dión trades his own, distinctive take on music. Reminiscent of introspective journey makers such as Bonobo, Andreya Triana, Flying Lotus, or Four Tet, his sound goes beyond labels, fusing a plethora of genres in search of light.
'I was born in the mid-80's, so I grew up in a pretty cool time. Michael Jordan was making history before Lebron was even a name, Van Damme was making decent movies, Japan was popping out video games like Elon Musk is popping businesses, and the Mortal Kombat and the Jurassic Park franchises were being born. Great time to grow up indeed!' starts to recount Cristóbal about his upbringing.
'Musically, however, it was the annoying boy band era where the young girls would play Backstreet Boys and N'Sync like there was no tomorrow. On the bright side, however, it was also the blossoming years of hip hop and electronic music. At the time, I didn't know how deeply this would impact me' he continues, as we venture deeper down the mind of the Canadian artist.
Christopher started tinkering with sound at a very young age due to his father being a touring live sound engineer, having recorded his first tape at 11.
'My father was a live sound engineer, always leaving our tour with big artists (Nat King Cole, Yanni, Cirque du Soleil, etc.) so I had a lot of free time, and some cool gear to play with. I was about 10 or 11 years old when I made my first cassette beat-boxing in a SM-58 my dad had and recorded on his tape deck.
Then, as a teenager, I fell in love with French rap. In 1997, IAM released 'L'école du micro d'argent', which became the first and probably the only French rap record to sell over a million records. It didn't take too long that I was making beats on Fruity Loops and recording rap vocals on top of it after that. After a couple of bands that didn't work out, I found the perfect teammate, and we built a band called Guerre Froide, and for three years in a row, we produced one album per year', he recalls.
But it would be his formative college years that would thrust Christopher into a place of mind that would leave a true mark on the eclectic music that he carefully crafts today as Cristóbal Dión.
'Being young and alive is cool, but at some point, we need to earn a living, right? So, after my technical degree in chemical engineering, I decided to move to a far city to go to university, get my bachelor's degree and become an engineer. So that obviously killed the Guerre Froide band -although we're still close friends-, but it left some space for something new.
Like many hip-hop beatmakers, so far, I had been able to get away without any knowledge of music theory. Then I met this strange creature, a fellow student, that had this weird sleep schedule, weird tastes, was widely creative, and played a little bit of all the possible instruments. There was simply too much energy and creativity for his small body to handle. We created a 2-person band again as with Guerre Froide, and we started to produce fast.
Every week, steady as a Swiss watch, we would meet and build songs. By the time we finished our bachelor's degree, we produced a full album and an EP. What I learned from this experience is that it's cool to pick whatever instrument you have access to (even if you don't play it that well) and experiment. So suddenly, digital beats started to include organic instruments, which I did not know at the time, but would come useful later.'
"Since my new brand was all about Exoticism, and I wanted to have an artist name that could follow forever and nobody could steal from me, so Cristóbal Dión is born"
With a bachelor's degree in the bag, Christopher would soon make the move to the buoyant city of Montreal, a perfect place to hone his music skills. But, as life usually does, it would have different plans for Chris and his career.
'I did a master's degree and started a part-time Audio Mastering business on the side. I wasn't making my own music anymore, but I was having a lot of fun Mastering other artists' records. By the end of my master's degree, the mastering business was doing relatively well. It was a very good side hustle.
Life was good, vivid, and colorful until the whole thing started to fall apart. I was shipped to Taiwan for about 3 months for work in a very stressful environment, my spouse had just given birth, and I was getting my biggest contract ever with the mastering side-hustle. I didn't have access to my well-furnished home studio, so I had to buy HiFi equipment in Taiwan, and set it up in my tiny apartment there.
I would have very sad Skype calls with my spouse, who was clearly depressed and in burnout due to the lack of sleep induced by our newly born daughter, Ophélie. That period of my life broke me. I started to get sick every time I ate something Taiwanese. At that point, I decide to sell my Mastering company to one of my contractual employees, and I sold all my analog gear. All I kept were my custom-made speakers, a laptop, and my audio interface.'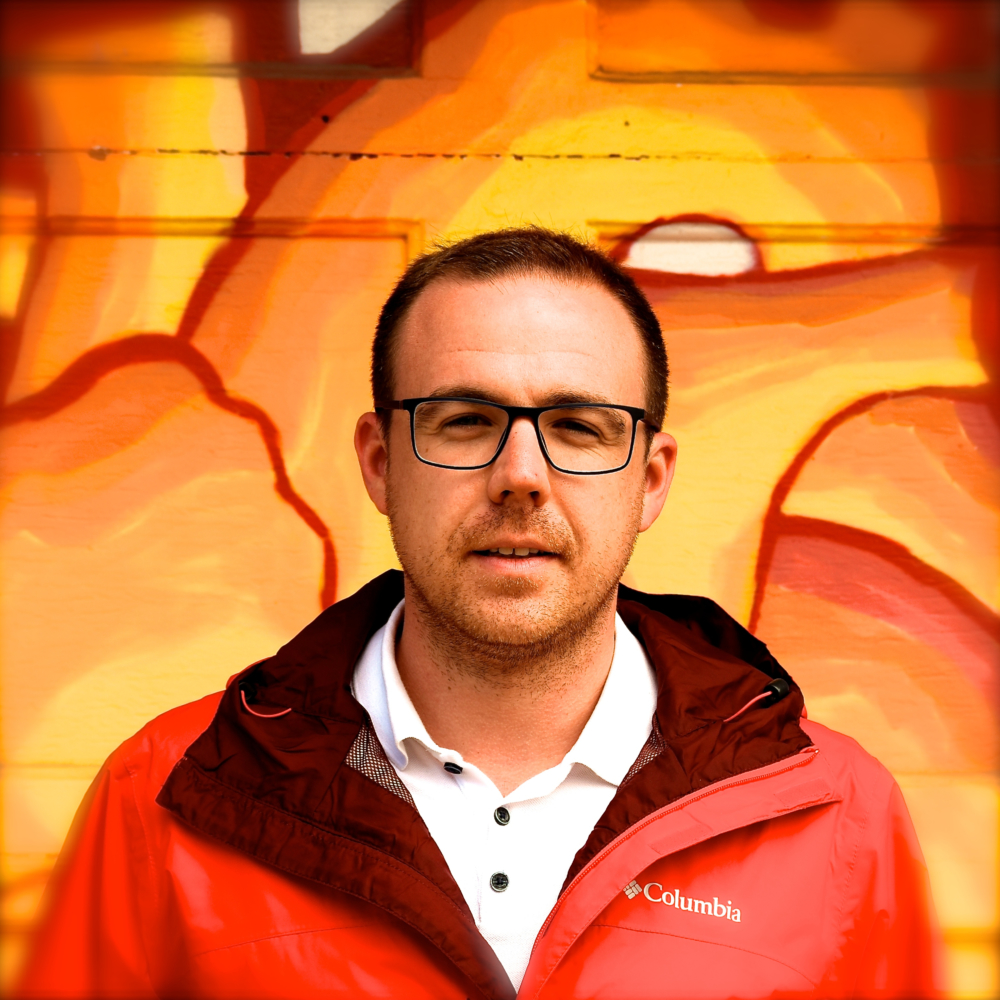 That would signal an indefinite hiatus for Christopher. During almost two years, he was unable to listen to music, finding everything predictable and formulaic. A door had been closed. But fortunately, for Cristóbal Dión, this would be the beginning.
'It was in Cuba that passion for music was reignited. Coming back home, I purchased a MIDI keyboard and decided to make music my way. Instrumental only, following my own schedule, no cheesy choruses. This time it was under my own terms. Since my new brand was all about Exoticism, and I wanted to have an artist name that could follow forever and nobody could steal from me, so Cristóbal Dión is born.
Because I love manufacturing, and I believe that quality comes with practice, my initial strategy to kick start my new career was to produce consistently. I established a production schedule that would stretch me out of my comfort zone: one 4-track EP every two months. At first, I was barely making it on time, and I had to delay it a bit now and then. Over time it got easier.
As expected, the more I moved forward with iteration, the better the quality got. I also invested massively in studio gear to increase my productivity. I first started with only an Akai Midi keyboard. Then I've added real instruments to the mix (bass guitar, guitars, kalimba, hang drum, etc.) and later on samplers (Akai MPC5000, Roland SP404Sx). It's a constantly evolving recipe where synths, samplers, real instruments, and computer instruments are blended to make a complex canvas.'
Today, Cristóbal Dión has a newfound focus, with a clear picture in view. His expectations for the project are ever-high, as he prepares to venture into the future by embracing it with open arms.
'It's been 2 years now that I've been producing EPs every two months, and it served me well. However, my coach and I agreed that this rhythm was probably faster than what my audience can assimilate. That said, we both think that the monthly single on all streaming platforms was a great habit, so we decided to keep that.
The rhythm for EPs has now changed from every 2 months down to every 6 months. This allows me to invest more effort and money in making a finished, polished product. Also, with 3D art I've been generating, we've discussed the possibility to string together a story with characters and locations. Also, the artwork could be published as NFTs as unique art pieces.'
Exotic, yet familiar, Cristóbal Dión emerges as a truly unique character in the electronic music realm.