Photo Credit: stapledface
London-based, Paris-born Big Dope P is making bass fuelled waves, emerging as one of Europe's premier DJs and producers in his field. Touring worldwide and working with some of the biggest names in both dance music and rap – including Basement Jaxx, Kaytranada, Duck Sauce, Rustie, Pusha T, Todd Terry, Maya Jane Coles, Lil Wayne, Todd Edwards Ryan Hemsworth, Crookers & many more his signature sound blends footwork, house, hip-hop, and electro, creating dynamic and memorable tracks that punch hard and linger long in the memory. Now, Moveltraxx founder Big Dope P unleashes his debut album 'MEHLISH': an extraordinary collection of music that smashes the boundaries between hard-hitting electronic club sounds and old-school, sample-driven hip-hop.
We caught up with Big Dope P to learn more about the release of his brand new album 'MEHLISH', its reception, his views on how music should be released, and more.
Electronic Groove: Hi P! Welcome! We're excited to have you here with us. How have you been doing? Where are you right now?
Big Dope P: Hey! I'm at the airport right now, on my way to Paris for a few days to promote the album, play at Feadz club residency, and record some new music.
Electronic Groove: Congratulations on the release of 'MEHLISH'! You must be stoked to finally have your debut album out!
Big Dope P: Thanks! Yes, it feels amazing honestly. It's a relief to finally share this with the world and the response so far has been incredible so I'm very happy right now.
Electronic Groove: So, what's 'Mehlish' all about? What can we expect, sonic-wise?
Big Dope P: 'MEHLISH' is a record looking back on my journey releasing music as Big Dope P, running Moveltraxx but also looking into the future. Musically there are a lot of influences from 80s Funk to Chicago Ghetto house via French Rap, Detroit electro, drill, and Arabic music.
Electronic Groove: Of course, upon reading the tracklist, it's impossible not to notice all those collaborations with some legendary figures…and to have this one out on your own label. What was the experience like?
Big Dope P: I'm really proud of all collaborations on this record, they all mean a lot to me and each have different special stories. I'm also really happy to release this LP on Moveltraxx because there was a lot of temptation to release it on bigger labels. We had some cool offers so that would have been easier, and quicker probably, but I wanted to do things on my own terms. I think the record is too Moveltraxx to not be released on the imprint anyway. I'm not a fan of the current way most labels release albums lately like drop a single or two the month before and then release the whole thing and basta. I wanted to be in control, take my time and choose what to highlight, and build something. It's the second album we release on the label after DJ Earl's one last winter and it gave me the confidence boost needed to release mine on the label too. I'm very grateful all the collaborators trusted the vision and followed me on this.
"I'm really proud of all collaborations on this record, they all mean a lot to me and each have different special stories"
Electronic Groove: And you have a favorite one? An experience you'd definitely repeat with someone?
Big Dope P: I really cannot pick one. Every day I have a different favorite LP song. As I'm on my way to Paris I guess it's a 'Demi Lune' kind of day. It was the very last feature I recorded for the album, Karlito from Mafia K'1 Fry came to London to do it, and halfway during the recording, my phone started blowing up with notifications saying France closed its border so Karl couldn't go back home, so he ended up spending a few days with us for Xmas. We recorded a few other songs too so I definitely want to release more music with him.
Electronic Groove: And lyrically? What's in 'MEHLISH'? Is there an underlying concept or message?
Big Dope P: I don't know. It's a melting pot of different emotions and moments really so I guess you have lighter lyrics on party tracks, and deeper ones on some other joints.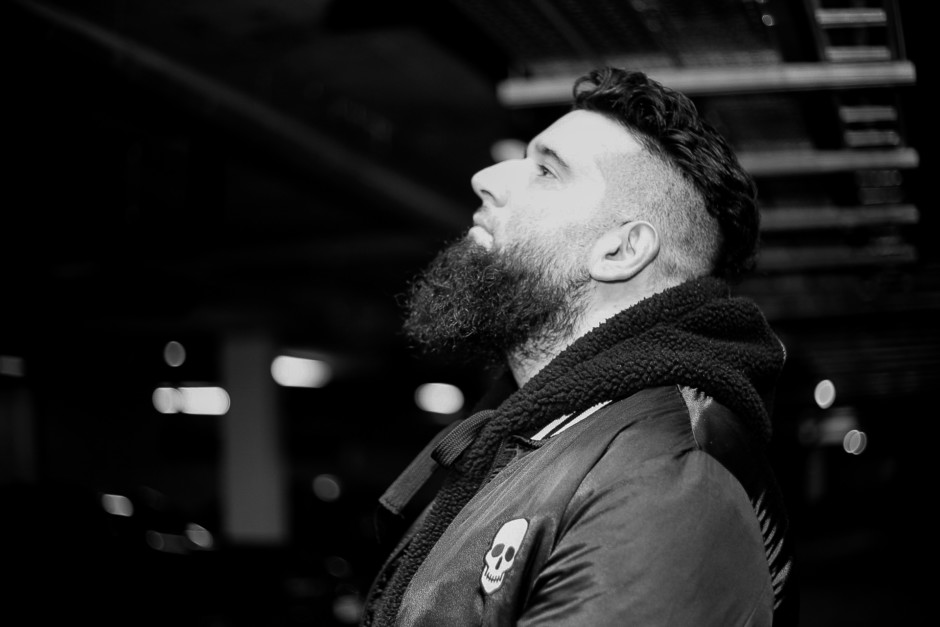 Electronic Groove: How would you say 'MEHLISH' is different, or similar, when compared to your previous work?
Big Dope P: I tried to make it cohesive with my back catalog while still exploring new directions. The longer format allowed me to include tracks like 'Diaphane' or 'Pandora', which are very different from my usual output. It's just a more complete way to express myself than singles / EPs and I don't see myself going back to those formats anytime soon honestly. It is the first time I feel like I have a record that really represents me.
Electronic Groove: What has the reception been like for 'MEHLISH' so far? Do you have certain expectations when working on something as big as this?
Big Dope P: It's only been a few days but it's definitely beyond my expectations. I had a lot of love on the first singles but didn't expect so much support on the whole thing to be honest. Having people enjoying the record so much and connecting to it is a wonderful gift I will never take for granted.
"I tried to make it cohesive with my back catalog while still exploring new directions"
Electronic Groove: What's next for Big Dope P? What new milestones can your fans look forwards to in the coming months?
Big Dope P: We have a big video coming for one of the songs and very cool surprises lined up for the next months to expand on the 'MEHLISH' experience. I also almost finished the second album. Still going hard with the label so expect a lot more music from me and the Moveltraxx squad.
Electronic Groove: Thank you for your time P! We wish you all the best for the future!
Big Dope P: Thank you guys for having me!
Big Dope P's 'MEHLISH' is out now via his own Moveltraxx label. Stream and buy here.