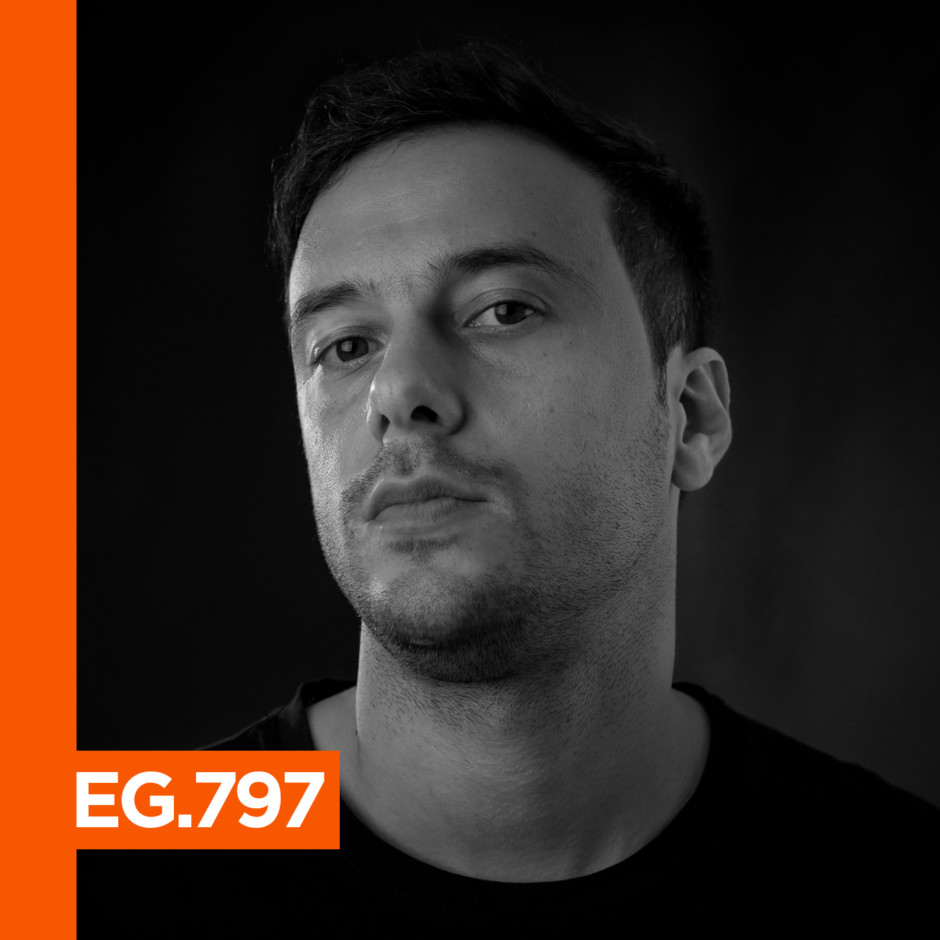 "I've prepared a set for all the Electronic Groove listeners with some special forthcoming tracks. Hope you enjoy it!" – Nicolas Rada
If a new generation of self-identity artists is emerging within the electronic music scene, there is where we will certainly find the Argentinian Nicolás Rada, a DJ, and producer who has created his own firmly-based path onwards success.
His early influences of Progressive Rock have led him to create a characteristic sound that his public appreciates and that makes you enjoy either on the dance floor or out of it. That sound is the one which conducted him to different labels such as The Soundgarden, Sudbeat, Balance, Chapter24, Sincopat, DAYS Like NIGHTS, Hoomidaas, Proton, among many others.
Since his very first steps in electronic music, up to date, Nicolás' productions have received support from important referents as Nick Warren, Hernán Cattaneo, John Digweed, Danny Howells, Sander Kleinenberg, Guy Mantzur, Guy J, Patrice Baumel, Eelke Kleijn, Armen Miran and from many others. This guidance has given, and will surely give many opportunities to his career.
Thus, the legendary Nick Warren proposed him to make some collaborations together and that is how not only their professional but also personal relationship began, releasing "Land of Dreams", an EP edited by Nick's label, The Soundgarden.
Warren's musical knowledge challenged Nicolás with a new goal in a crucial moment of his career, to produce an album. And that's the origin of "Resilience". In addition to that, Patrice Baumel included Nicolás' track "Cumulonimbus" in the prestigious album Global-Underground Berlin and Nick Warren added one of their productions to the mythological label Balance.
His rising career as DJ has taken Nicolás to fly around the globe to participate in many festivals and to present his shows in venues from countries like Netherlands, Hungry, Spain, Mexico, Colombia, and Sri Lanka. In his own country, he has covered almost all Argentina, visiting the most important clubs not only as the main artist but also supporting important other DJs like Sasha, Nick Warren, Satoshi Tomii, Guy Mantzur, Sebastien Leger and others.
But certainly, the nights in Buenos Aires are the main stage for Nicolás' shows. The most important clubs in the city, as Crobar, The Bow, BNN, JetBA, Niceto Club y Oasis Río, have received this DJ many times, also sharing cabin with other Argentinian colleagues.
The well-known cycle "Desert In Me" has also selected him to be one of its resident artists. His eclectic style and his distinctive, but also versatile sound, which lets him dive into different genres without being tied to just one unique style, is the most outstanding attribute of the music of this DJ and producer whose career is just taking off to a promising future.
01. Depeche Mode – Precious (Nicolas Rada Remix)
02. Nick Warren – This is Love (Nicolas Rada Remix)
03. Interaxxis – ID
04. Nicolas Rada – Genesis (Original Mix)
05. Umami, Monolink – Terra Mount (Nick Warren & Nicolas Rada Remix)
06. Nicolas Rada – Satori (Original Mix)
07. Nicolas Rada – No Matter What (Original Mix)
08. ID
09. ID