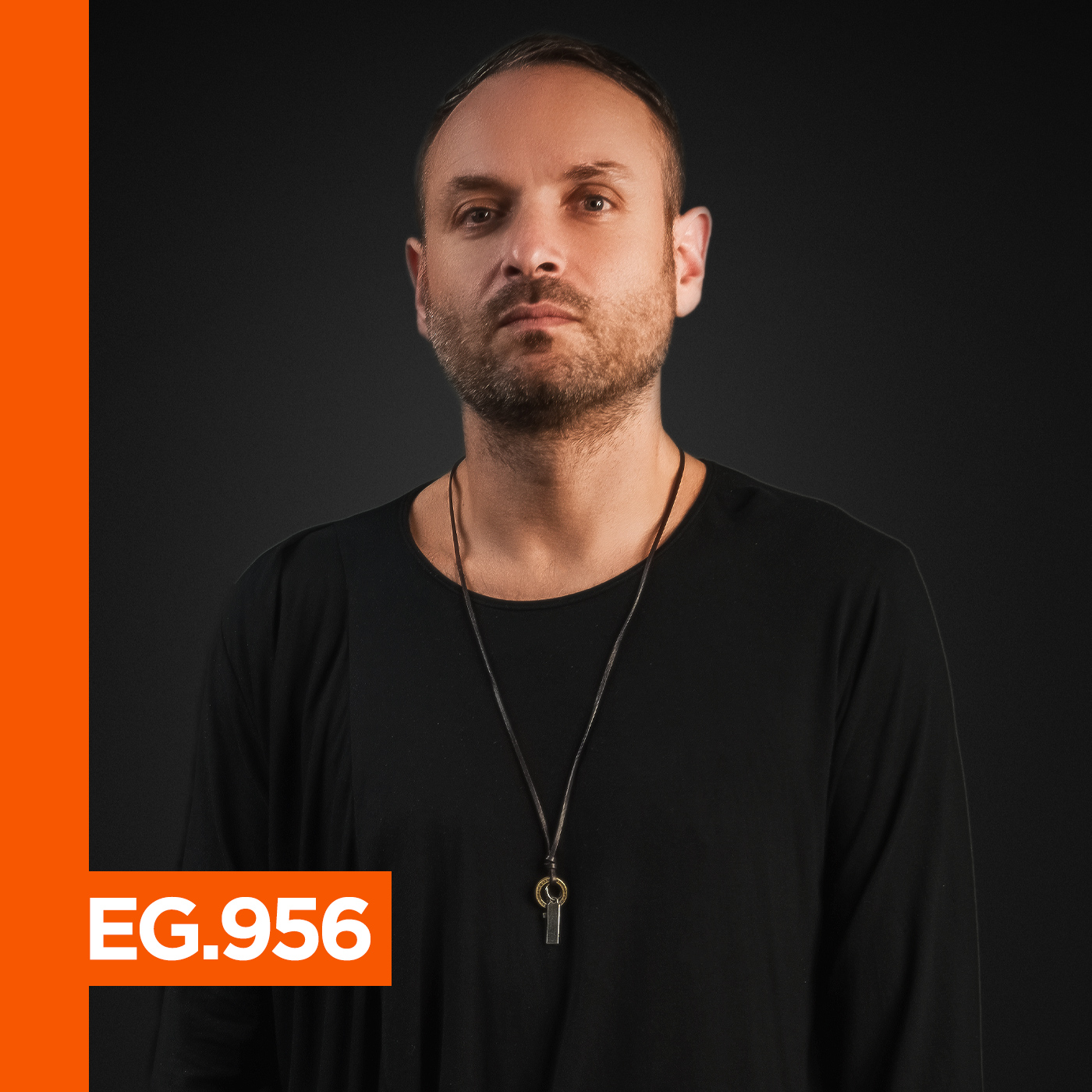 " It's indeed an honor to contribute to Electronic Groove and be part of this series that features most of the biggest names in the underground electronic music scene. As I do with every guest mix I curate, I approach it much like I would when producing a track. Instead of simply stringing tracks together one after the other, I go the extra mile to produce a session that feels personal and unique. In these 90 minutes, there's a lot happening. Still, I adhere to maintaining the core essence of progressive house, which is to provide the listener with a seamless and captivating journey of groove and melodies. I predominantly used tracks that are set to be released in the coming days and weeks, so expect very fresh sounds. Hold on tight and enjoy this cosmic ride! " – Dj Ruby
DJ Ruby is the most prolific underground dance music artist that loomed from the party island of Malta, amassing a huge fan base that follows him unconditionally, as well as an established name throughout the global dance music industry, mainly in the progressive scene. Renowned for curating flawless journey sets and deliver an energetic positive party vibe where ever he performs, DJ Ruby is considered a true pioneer of his caliber, a hard-working and modest person that has always matured with the scene. He now boasts 30 years of experience, in which he obtained countless of achievements and acclaims which are impossible to mention all in a few lines.
DJ Ruby is responsible for being a major force in starting and shaping Malta's elite dance music scene into what it is today. For many years, he hosted countless events under the Pure Promotions brand, setting trends for various clubbing concepts on the island, and introducing multiple generations to electronic dance music.
An active career that started in the early 90's, and still going strong to date, saw DJ Ruby being featured at Malta's most notable dance events, opening for many of the world's legendary names such as Faithless, The Prodigy, Sasha, John Digweed, Carl Cox, Paul Oakenfold, Hernan Cattaneo, Sven Vath & Nick Warren, as well as holding residencies at influential dance music institutions in the country, including a billing at all Renaissance parties in Malta throughout the 2000's decade.
Over the years, DJ Ruby's gig diary has formed to be more like an atlas. He has performed in every continent of the world, and is still regularly touring to play in venues all over the globe. From New York, to Sydney, to London, there is no clubbing city or destination that DJ Ruby hasn't experienced was a DJ. Apart from performing in clubs & underground parties, he was also featured at notorious festivals such as Timewarp, Ozora, Transmission, Berlin's Love Parade, Creamfields, and Tomorrowland Unite.
As a music producer, DJ Ruby holds a vast discography of his own productions, remixes, 3 albums and multiple compilations. Many of his tracks are regularly supported by the planet's leading DJs, with most of his music always finding a place in Beatport charts or selections.
After a very long and successful time working and focusing solely on the the local Maltese scene, in 2018 DJ Ruby went through a complete rebranding, he build a new identity and shifted his all his energy to break into the international scene. It took only a few months to do so. In a short period of time he made a name for himself, gained worldwide recognition, and founded a firm place in the global progressive house stage.
His regular live video sets, streams, guest mixes, and the Prog On mix series with Proton, tend to go viral instantly, receiving constant good feedback from fans, clubbers, and fellow artists. He is followed by thousands on all his on social media platforms making him a very influential body in the scene.
As an event promoter, in recent years he managed to make the progressive house scene bloom again in Malta. This is mostly thanks to his yearly event in partnership with Guy J, the Secret Series concept, Open to Close shows, and the regular Ruby&friends parties which already featured respected players such as Cid Inc, Stereo Underground, Jeremy Olander, Miss Monique, Subandrio, Golan Zocher & Emi Galvan.
With an international mindset switched on, DJ Ruby is now mostly touring, and has cut down on the non stop back to back gigs and events he used to do locally for many years. This has given him time to sit on the studio's hot seat, focus, build a custom musical identity and produce tracks and do remixes on a more regular basis. In fact between 2021 & 2022, DJ Ruby had an array of releases on some of the best record labels of the progressive house genre. In this period he also put together two compilations which toped multiple Beatport charts; 'Constellations: Orion' for SLC-6 music and Augmented for Mango Alley.
With an impressive biography that can be nearly infinite, DJ Ruby has earned a well-deserved reputation that can be only summarized into one word; legend!
01. Varaz – Agora (DJ Ruby Intro Edit)
02. Sergio Vilas – Sri Lanka (Marway Remix)
03. Paul Hamilton, CaThY K, Vulturem – Luke
04. Martín Serbali – Blurry Sight
05. Rodrigo Lapena – I.D. (unreleased)
06. Dark Soul Project, Replicanth – Zicatela
07. POSYDON – I.D. (unreleased)
08. Golan Zocher, Choopie – I.D.
09. Kamilo Sanclemente – Amethyst (Luze Flying High Remix)
10. Kebin van Reeken & Federico Flores – Astral Boundaries
11. Mike Rish – Stormjur
12. FAERO – Catalyst (Gabo Martin Remix)
13. Jamie Stevens – Seeds
14. Amber Long, Blanka Barbara – Epiphany
15. DJ Ruby – Parallel In Time (Subandrio Unreleased Remix)
16. Ovlak – The Legacy (Parlagreco Remix)
17. Dowden – I.D.