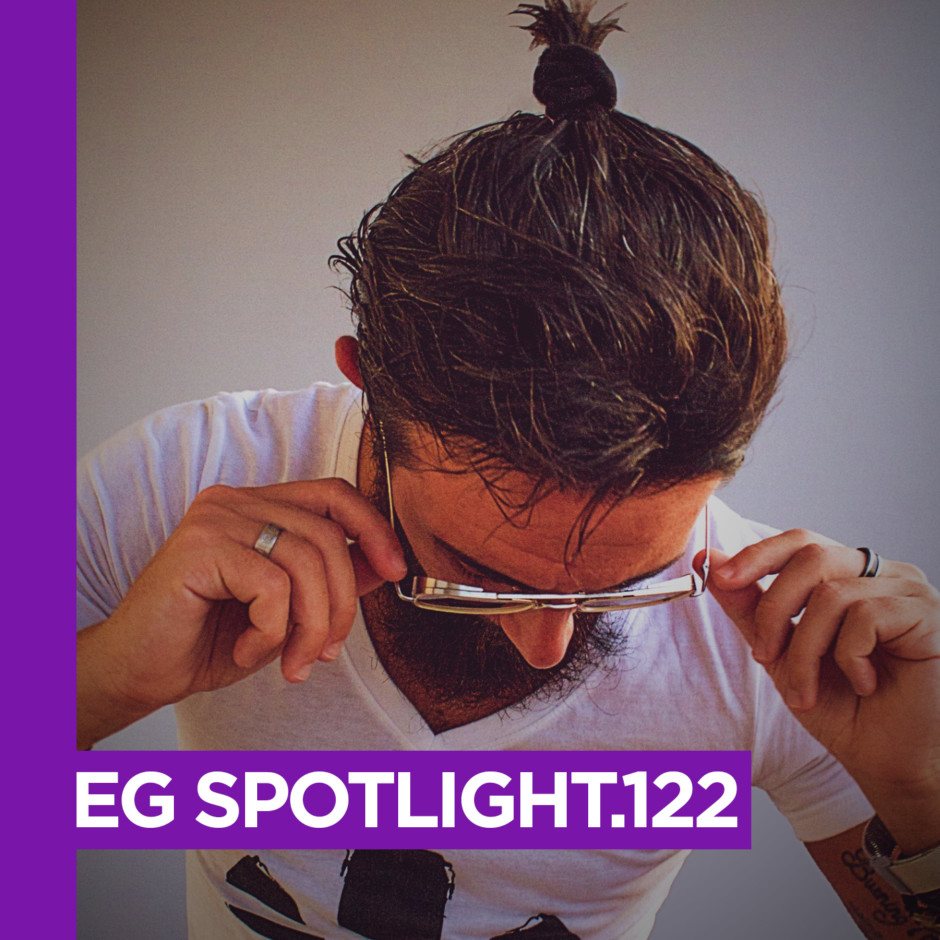 "This mixtape reflects what I have been influenced during the past months, and not only. I also selected some fragments of minimal/tech tunes that represented my early years of producing, and even some of these classics they can easily merge with the actual house flavor, this feeling gave me a sweet pleasure. I really hope you enjoy it as much as I enjoyed record it for you all, as I did in touch with mother nature in front a speechless Italian panorama. Stay Strong – "Music: On – World: OFF!" – Franceso Ferraro
Francesco Ferraro a talented producer born in 1988 in Santa Barbara (California, US) and actually based in Italy. The approach with the world of production began around 2004 using a simple homework setup.
From the last years, he has been focusing his interest picking up some minimal/tech drops and techno milestones for releasing them in the most groundbreaking labels on the scene like (King Street Sounds, Nervous, Launch Entertainment, Kevin Saunderson's KMS, Marshall Jefferson's Freakin'909, Bosphorus Underground, Natura Viva, Habitat). With his pro-activity and motivation, he achieved several times satisfactory scores on Top 100 Tech House / Techno / Minimal all over several digital platforms.
Positive feedbacks also acting as a remixer, building an ever-growing reputation as a true artist fully addicted and determined to transform the freshest and darkest cuts from a global repertoire of artists in the business in something completely insane for the underground club culture…
Popularity has been reached by his VΛNITY CRIME side-project reflecting and expressing all the influences based on the pure old-school techno movement experienced through the years, and especially from all the important artists that left a sign of it in the worldwide scene. So far, this brought him to be a special guest of gigs for the most incredible destinations around the world as WMC Miami, Techno Tuesday @ Melkweg in Amsterdam, and mostly in Australia.
Behind various shades (as VΛNITY CRIME, Houseswingers, Di Saronno, etc.) presents an infinite string of anthemic remixes and reworks for heavyweights like: Depeche Mode, Moby, Tiga, Röyksopp, Basement Jaxx, Kerri Chandler, Todd Terry, Danny Tenaglia, MURK, DJ Sneak, Bob Sinclar, Phil Weeks, Dennis Ferrer, Robbie Rivera, Gene Farris, Erick Morillo, Junior Jack, Michael Gray, Supernova, Ron Carroll, Tocadisco, Spartaque, Phunk Investigation, Roland Clark's Urban Soul and many more… The future ahead looks brighter day by day for this charismatic artist.
01. Francesco Ferraro – Canto De Medellín
02. Major Lazer – Que Calor (Michael Bibi's 6am Dub)
03. Ilary Montanari – Morenita (Flashmob Remix)
04. Erick Morillo – Colombiano
05. Davina Moss – In Love (Antonio Pica Remix)
06. Francesco Ferraro, Anthony Tomov – We Never Win
07. Harry Romero – My King
08. Stefano Noferini – Nice Break
09. Sugar Shake – Wynwood Tribe (Francesco Ferraro Club Mix)
10. Joeski, Green Velvet – Sacudelo
11. MURK pres. Liberty City – If You Really Want Someone (Francesco Ferraro Remix)
12. Rendher, Richard Ulh – Talk Of The Town
13. Cardi B – Money (ID Remix)
14. Mason Maynard – McLovin
15. Francesco Ferraro – Ways To Deal
16. Skapes – Flow
17. Phunk Investigation feat. Jim Kerr – Being Boiled (Francesco Ferraro Clubinvest Remix)
18. Gianni Romano, Emanuele Esposito, Aura Feat. Trick Beat & Djarah Kan – Water
19. Alex Young, Deetech & Francesco Ferraro – What Have U Done
20. Deep Dish – Quincy