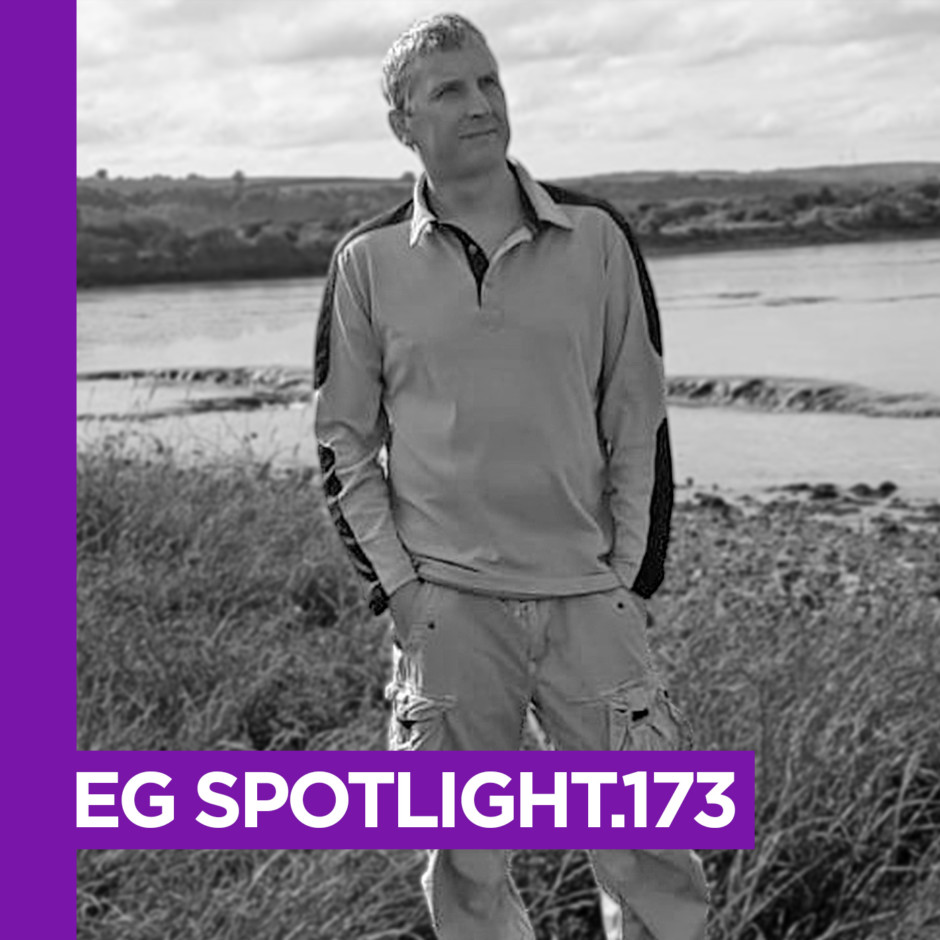 Born in 1973 and living between two of Scotland's major clubbing cities Glasgow and Edinburgh, it was natural to be drawn into music and in particular, Electronic music. Starting with a love of Depeche Mode, New Order to name only two. It was then a very early 30 min mix heard over the radio by the legendary Graeme Park that made him save some money and like many before him buy a basic set of decks and some vinyl. This was around 1992-1993 and soon the deeper and more progressive sounds took hold, with more top-flight DJ's to mention: in particular John Digweed (still the biggest influence!), Sasha, Nick Warren, Dave Seaman, Danny Tenaglia, Quivver, Moshic again naming just a few that hooked him into searching out tracks and mixing his own sets.
Between working long hours in a factory it was and still is the only thing that brings real pleasure outside of family. To find music that just brings a certain feeling of being back on a dancefloor before clubs went smartphones in the air! when clubs were really underground, dark intimate, rammed, and the DJ was hardly visible through the fog, in a booth tucked way in the back (sure many remember this), whether it be a percussive pattern, sweeping synths, the kick drum layout, it is hard to say exactly but when heard I know it has something I want to weave into another set.
After recently managing to get onto local London radio station www.wegetliftedradio.com every Thursday as a weekly resident from 8 pm till 9 pm which has shared his sets to a wider listener base, and a few other guest spots it was the right time to feature on Electronic Groove.
"In this mix, I wanted to celebrate just some of the wealth of production talent that has grabbed my recent attention. With two tracks featured from both Liam Garcia and Adrien Perea, music from long-time favorites Ewan Rill, Shelley Johannson, and many more. And a special mention to the brilliant Dave mech (David van Egmond) with his "Percussionism" track. Many will know this track already from his array of excellent and on-point youtube videos. However, I wanted to let more of this track actually play out in the mix so it can be fully enjoyed. Dave is such a talent and surely a man on the ascent I feel:) I hope listeners will enjoy this mix and if possible tune in to my weekly slots that are upcoming on WGLR.COM."
01. Un Jour (Original Mix) – Adrien Perea – Sphere Records
02. Equilibre (Original Mix) – Adrien Perea – Sphere Records
03. Distressor – Clyve – Clinique Recordings
04. The Trip (Original Mix) – Shelley Johannson – Bedrock Records
05. Option Exist (Original Mix) – Ewan Rill – Soundteller Records
06. La Caida (Original Mix) – Liam Garcia – Capital Heaven
07. Aira (Original Mix) – Whoriskey – Full Tilt Recordings
08. Melburn (Chable & Mangan remix) – Luke Chable – Bedrock
09. Granite City (Original Mix) – Liam Garcia – Capital Heaven
10. Percussionism – Dave Mech
11. Black Tourmaline (Original Mix) – Hannes Bieger – Bedrock Records
12. Au Revoir Paris (Instrumental) – Rodriguez Jr., Liset Alea – Mobilee Records
13. Dreamer (Robert Babicz Remix) – Flylight – Babiczstyle