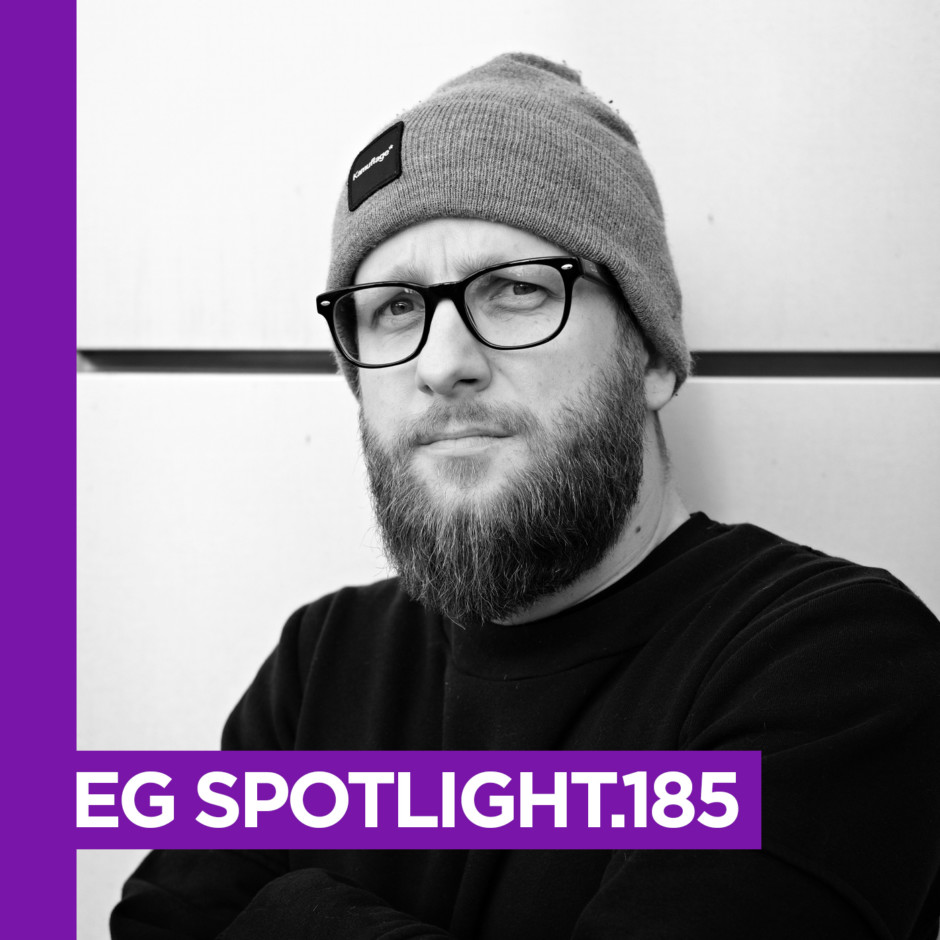 Vidno is a DJ, producer, promoter and creator of Audiobar (Audioriver Festival partner event in Płock). A member of the collective Audiobar and Affekt (Agency), Dom Muzyki club resident, organizer Molo Festival.
Vidno has been working in the electronic music industry for over two decades now. He's played many festivals such as Audioriver festival, Molo festival, Gamma Festival, WROsound, World Wide Warsaw & Zbliżenia Festival. Throughout the years he's also played as a support act for Damian Lazarus, Robert Babicz, Michael Mayer, Jon Hester, Baikal, Dubspeeka, Jan Blomqvist, Magit Cacoon, Bedouin, Dinky, Serge Devant, Dusky, Satori, Frank Lorber, Gorje Hewek, Gathaspar, Thugfucker, Sigha, Jonas Saalbach, Vonda 7, Marco Resmann, Ruede Hagelstein, Janeret, Mike Dehnert, SAMA, Magda, Janeret, Steve Bug, Catz'n Dogz & many others.
His sets have been played on radio stations like Polish Radio 4, Radio Luz, Radio Kampus, radiomixx. and Proton Radio. He has released on labels like Suprematic, Default Position, MixCult, Otake, Crossfade Sounds (Sound Avenue), Particles (Proton) and Brise. His sets are known for building deep sounds and well-thought-out selection. He launched his own label Vidno Airlines Records which focuses on musical deep flights regardless of genre. The upcoming EP "After Coma" is a combination of deep house , deep tech and dub.
01. Troyder – Dark Path (intro) [DeepStitched]
02. Fred Monk feat. SOulfreqtion – Entourage [DeepStitched]
03. Pushguy – Millenia [Deep House Cats SA]
04. Nakiso – Only make waves [DeepWit]
05. N'Pot – He was running wild (Max Cohle remix) [DeepStitched]
06. Manareng – Let's Dance [Deep Clicks]
07. Knate Koti – Metamorphosis (Tea White remix) [DeepStitched]
08. Krippsoulisc – Direction [DeepStitched]
09. Rune Sibiya – Time, Space & All (KVRVBO Dark Mix) [Rogue Decibels]
10. Troyder – Time Suspension (Sand Isle's Time Lapse Mix) [Round Robin]
11. Vidno – After Coma (Krissky Remix) [Vidno Airlines] unreleased
12. Pornbugs – Limon [Brise] unreleased
13. Vidno – Alive (Deephope Remix) [Vidno Airlines] unreleased
14. Nakiso – I Need You (Dub Mix) [Nakiso bandcamp]