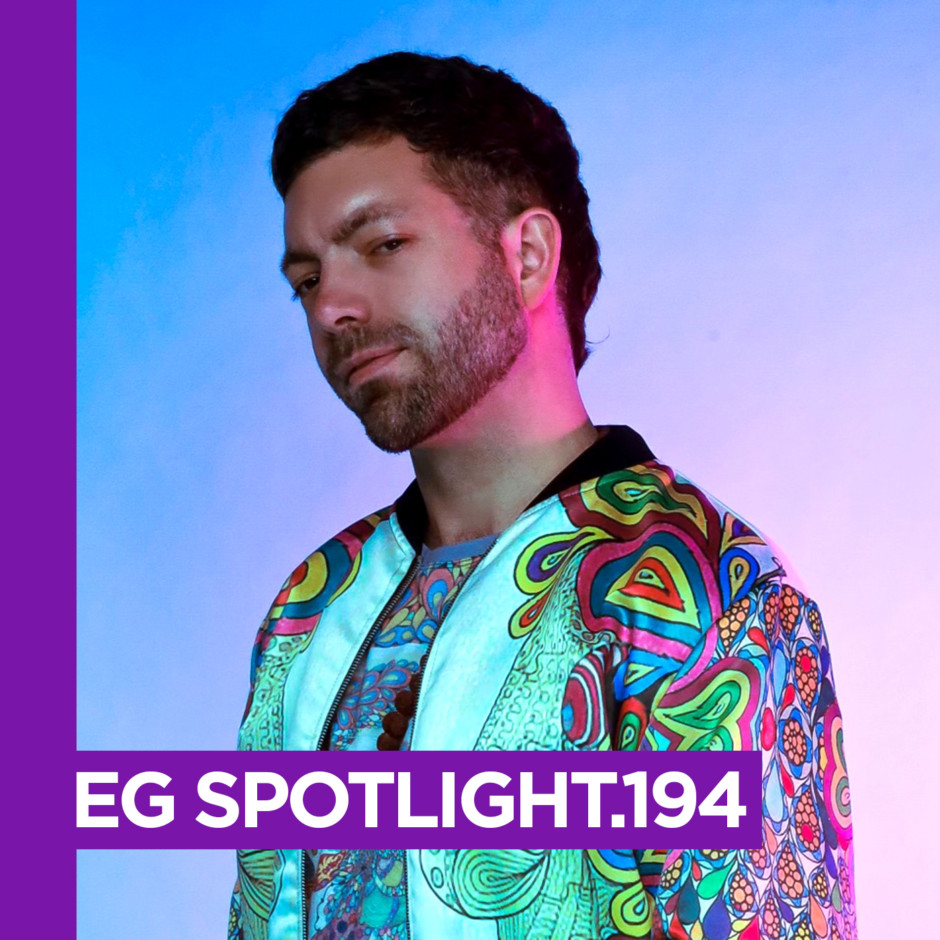 Ben Arsenal is a cultural ambassador representing Philadelphia around the globe. His mission is to inspire, energize and unite people through music, art, and community.
Heavy drums, folkloric elements, and infectious soulful grooves are the foundation to Arsenal's distinct sets. As a DJ, he has played as far south as Florianopolis, Brazil, as far north as Montreal, Canada, and as far East as Beirut, Lebanon. His sound is closely tied to his interests and studies in international culture and folkloric music fused with modern electronic sounds.
He has played support for Felix da Housecat, Eats Everything, Riva Starr, Amtrac, Bob Moses, and more. As a producer, he has worked with Grammy-winning musicians and recently contributed as a recording engineer with Pablo Batista's percussion performance on H.E.R.'s 'Fight for You' which won an Oscar for 'best original song'. Arsenal also recently signed his first major release on Universal Middle East/ North Africa subsidiary of Morroco's Moktar Gania and Gnawa Soul 'Alla a Sudan' (Ben Arsenal Remix). Their upcoming release 'Coucou Selam' features fashion icon and artist Anna Cleveland on vocals. He currently leads Worldtown Soundsystem- one of Philadelphia's favorite up-and-coming live acts.
01. Ben Arsenal & Rob Paine – Police in the Streets (Original Mix)
02. Jay Fase feat Jim Mamadou – Goodie (Ben Arsenal Remix)
03. Ben Arsenal and Akil Apollo feat Moktar Gania – Heavy Like a Ton (Original Mix)
04. Dave + Sam – Sauce (Manoo Buzzin Extended Vocal)
05. The Deepshakerz, Kid Enigma – What I do (Original Mix)
06. Haska, Salif Keita – Madan (Ejeca Tribal Remix)
07. DakhaBrakha, Bedouin – Salgir Boyu (Bedouin Rework)
08. Enzo Siffredi, BAQABO, Daniel Rateuke – MY FRIEND (Daniel Rateuke Remix)
09. Kadosh (IL), Moodintrigo, Melödisch – Never Too Late
10. Worldtown Soundsystem feat Morgane Fause – Surrounded (104 BPM Remix)
11. Cee ElAssaad, Mario Bianco – El Cant Dels Ocells (Original Mix)
12. Eduardo McGregor, Da Le – Ravenous (Da Le Remix)