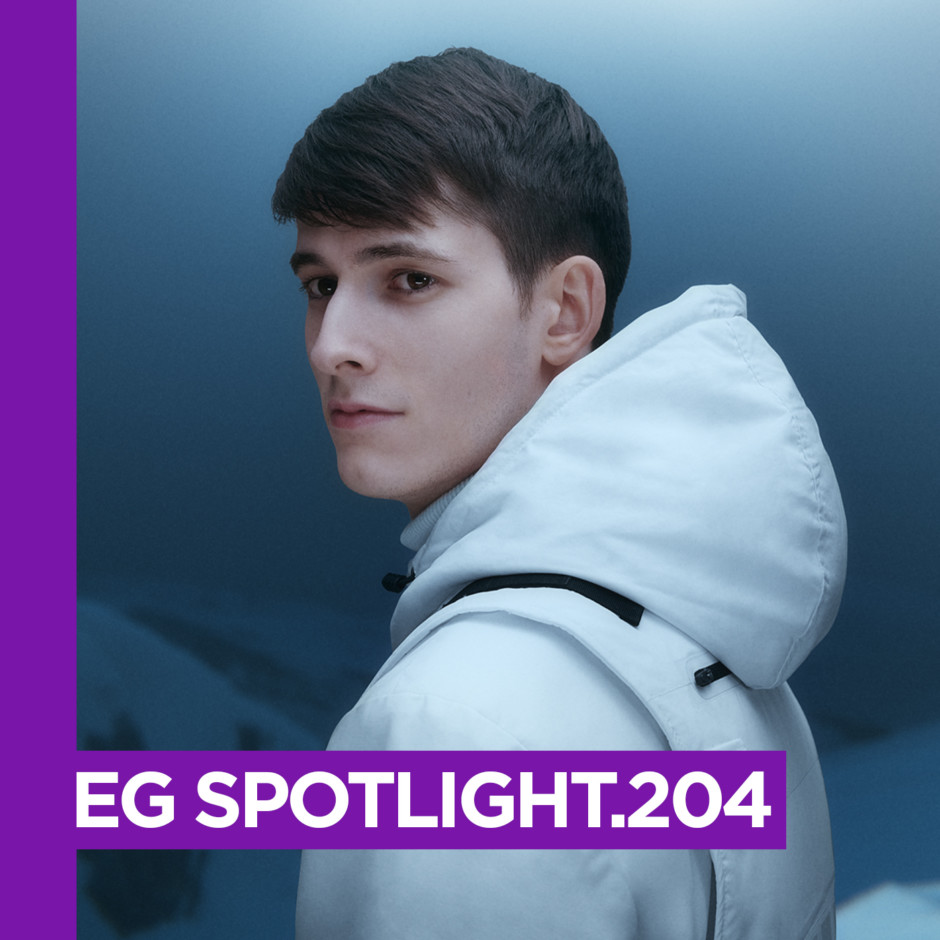 Cella's new album 'Home' is out now via Universal Music GmbH. Stream and buy here. 
After being praised as an emerging young talent, Zurich youngster Cella has already established himself as an internationally sought after producer and musician with his mixture of Future Bass and Electronica.
With singles like "Moment" and "Absence" he'd already showcased an expert ear for melody and strong sense of composition as a teenager.
But even then there was much more to his process than these elements alone, though. He incorporated organic samples into his sound synthesis procedure from the beginning, and derives much of his melancholic songwriting style from disharmonic jazz chord progressions.
As young as Cella is, he recognizes the power of music as a universal language that transcends all cultural boundaries. He understands the unique human bond shared between all who listen to his songs, and it's this artistic maturity that shines through each and every warm synth in his productions.
Born Lukas Schnider outside Zurich, Switzerland in 1997, Cella spent much of his childhood juggling violin lessons with semi-pro BMXing. He ended up having to give up the former for the latter – but music found its way back into his life quickly enough. His parents bought him a copy of the production DAW FL Studio for his birthday around 2011, which launched him headlong into the pursuit of electronic music.
While DJing small parties in and around Zurich, he set out to hone his studio skills above all else. He began uploading music to a SoundCloud account under the moniker FadeOf when he was 16, drawing inspiration from innovators like Flume and Porter Robinson while fine tuning his own signature sound.
Cella's now unmistakeable style had fully come into its own by the time he had finished the Alice EP. He had worked on the eight-song effort between the winter of 2015 and the spring of 2016, and his diligence ultimately paid off. Each track resulted from a marriage between concept and craftsmanship that made the EP a significant milestone in his artistic journey. However, Cella's next couple of singles were what garnered him worldwide renown. In early 2016, he released "Moment," which had resulted from a trip he took to Los Angeles. Several months after he had uploaded it, it was reposted by music collective Yacht Club, which helped the song rack up over 50,000 plays on SoundCloud.
Closer to the end of 2016, Cella got signed to Zurich imprint Quartz Records. He made a big a lasting impression in 2017 with a single titled "In My Head" from his Prologue EP that was supported by YouTube channel Majestic Casual and reached over 500,000 plays on Spotify. The remainder of the six-track effort cemented his reputation as an artist to watch in the worldwide electronic music community.
Cella finally took his music to the stage in Spring of 2018. His first- ever performance saw his vision for a live show complete with instrumentals come to life, and each one since has followed the same unique format.
Over the course of 2018 he played over a dozen shows throughout Switzerland, the latter half of which were in support of Swiss Electro-Wizard Pablo Nouvelle during his Wired Fall Tour 2018. Outside of performances, that year also saw numerous Swiss artists enlist Cella to remix their music – in addition to fast-rising U.S. talent OTR.
The year after Cella delivered his sophomore EP via Quartz Records / Universal Music. Titled Opportunity Cost, the 2019 effort saw his signature sound come into its own while sonically documenting a tremendous turning point in his career as he began working in music full time the year prior.
With this decision, he didn't only outdo his previous successes, but also continued his triumphal procession. On Spotify, his "Imperfection" single amassed over 1 Million streams, while the number of monthly listeners now stands at over 110,000. In addition, he performed live at renowned festivals such as the Eurosonic Festival in the Netherlands, in front of thousands of enthusiastic spectators at the Zurich Open Air or in clubs in London, Paris, Berlin or Amsterdam.
Cella's fan base is getting bigger. The recognition which he has also received from international genre greats is constantly growing. And inquiries, especially from the large markets for electronic music, are increasing. So it's high time for new, exciting sounds by Cella, which the youngster will undoubtedly deliver in 2020.
01. Uppermost – Visions
02. Cella – Redemption feat.Pilar Vega (Remix)
03.Icarus – No Sleep
04. Cella – Catalyst
05. Cella – Prophet
06. Cella – Better Than feat. Meggie York
07. Cella – Return
08. Cella – On My Mind
09. Bow Anderson – Heavy (Icarus Remix)
10. Icarus – Hiding
11. Tourist – Your Love
12. Burial, Four Tet – Nova
13. Icarus – Only
14. Ross From Friends – The Daisy
15. Duskus – My Heart