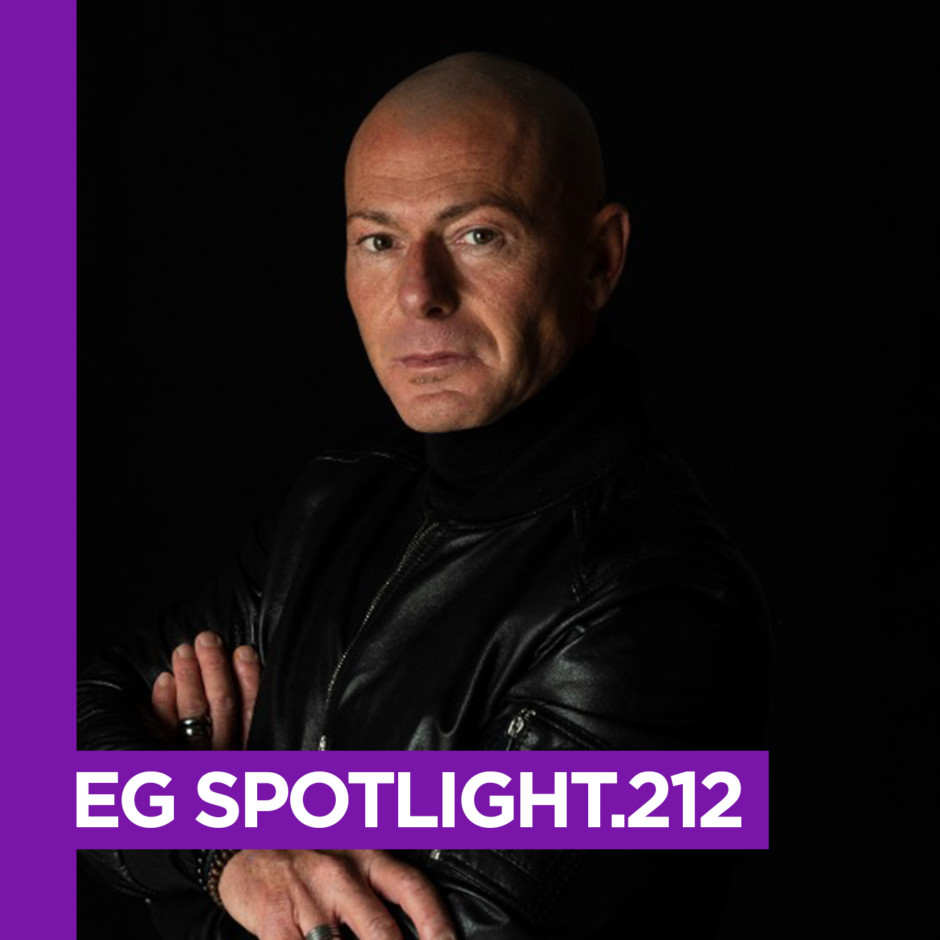 I was about 11 years old when accompanying my mother to a hypermarket near my home, I was struck by a black box with all the colored buttons (Mixer) and inside me, although I did not know how and what to do with it, I felt the desire to get hold of it.
Two years passed, and it was an immense satisfaction when I came home with that black box, where embedded there were two tape records, and a turntable, and I started to make the first mixes, and from there it all began!
I went alone to the music store to listen to the first vinyls and, not being able to afford to buy them, I gave up the money for snacks to be able to buy a record a week.
Starting from the dance, and then starting to know the funky, my passion pushed me more and more, and so it was that I found myself in front of me by mistake or by chance (but as a person who has been practicing Buddhism for 20 years now, I know that in life "nothing is by chance"), a black disc, with two parallel stripes of orange color and in the middle an inscription always of the same color,  the letters were 'Who's' and vertically 'Who's that Beat?'. I listened to the first track 'Your Love', produced by Frankie Knuckles.
Unaware that what I was listening to, not only would become the record par excellence in the house genre, from that moment on (1987), my inner musical world changed.
House, underground music, brought me more emotions, satisfaction, adrenaline, and mental journey. Then came the first gratifications in the clubs, my desire for research was not yet satiated, so I began to listen and play techno and tech house (2000).
And it was in 2000, that I decided to quit for family commitments, I did not feel like being Dr.Jackyl by day and Mr. Hyde by night. Well! Water has passed under the bridges, and one fine day in December 2020, exactly 20 years later, I decide to go to a store of audio systems, just like in 1986.
I saw UFOs, aliens,… I'm joking, left at the turntables and mixers, thinking of always finding them, I find myself instead, even reduced size controllers, to play, and mix… I bough one.
And Max Grillo 2.0 begins. Music platforms, all online, a completely new world and not so simple, but the passion is still there, stronger than before. Slowly I started to create the first sets, I found the right platforms to listen, share and most importantly, that's what I still want to convey… Simply my emotions!
1. Hermanez – Winter
2. Manuel Araneda – Amnesia
3. Emanuele Esposito – Carousel
4. J.Tunez – La Ruleta
5. Paco Maroto – Baile de Brujos
6. Alex Costa – Moove
7. Filthy Rich – Revival
8. Adrian Hour – Niza
9. David Amo, Julio Navs – Dance All Night
10. Angel Lopez – I Do, I Do
11. Peter Bailey – Decoded
12. David Herrero – La Marabunta