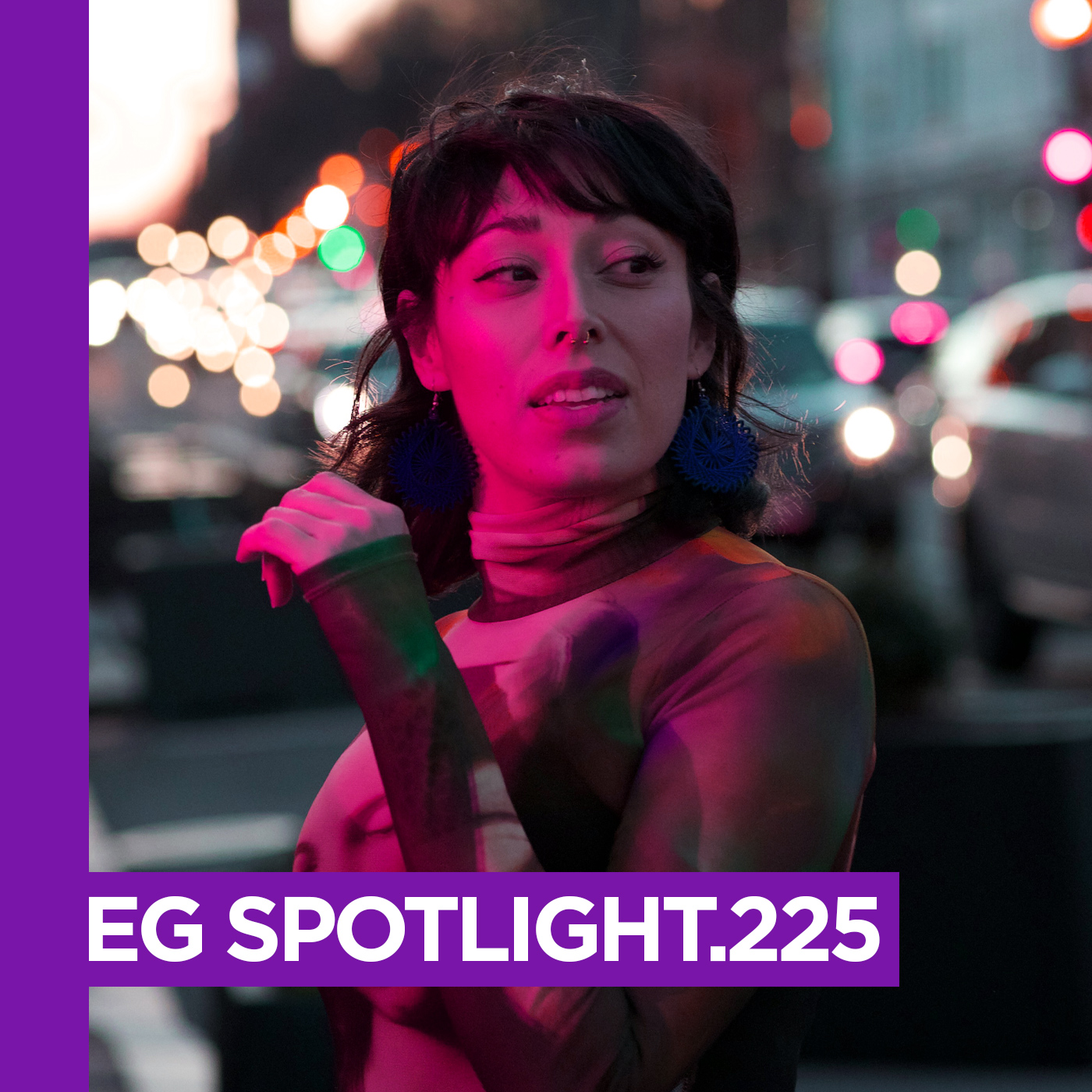 DJ, producer and Sisters in Sound co-founder Fátima is on a mission to democratize music with a grassroots sensibility. It began in 2016 when attending college in Miami, she began spending the weekends neck-deep in the city's tribal and Latin house scene. When she noticed the absence of women behind the decks, she decided to be the one to change it.
Fátima made her DJ debut in Brooklyn the summer of 2017, and simultaneously started building a community of women to share knowledge and build a network. Soon Fátima was hosting workshops alongside other DJs and producers in a bid to make the scene more accessible to women and diverse artists. In 2021, they formalized their collective into Sisters in Sound.
It's no coincidence that Fátima likes to boost other women. She was born and raised in Mexico by a single teen mom and moved to the US when Fátima was in grade school. "My mother wanted to give me a life of freedom and opportunity," Fátima says. "But she maintained our Mexican identity, and instilled pride in our roots and culture."
As Fátima's music career progressed, so did Sisters in Sound. From 2019, the collective hosted workshops, open decks, and live streams, creating safe spaces for women to build their skills and network on a global scale.
Now Fátima has performed her unique blend of driving, earthy and bold genres, from world beats to indie dance, at bucket list venues and festivals, including Elsewhere in New York, Luna Obscura Festival in Mexico and Flash Club in Washington D.C. She's a regular on Mexican line-ups too, and a celebrated member of the community, bringing international artists to the scene as well as championing local talent.
In 2021 Fátima was recruited for Beatport's Originals² Academy, where Beatport and Microsoft give grassroots talent the opportunity to showcase their skills and learn from esteemed artists – in this case, Jamie Jones and Loco Dice.
Fátima was gifted a Microsoft Surface Laptop Studio and Surface Pro 8, and spent lockdown in Mexico perfecting her production techniques on her new gear. Her debut release came out on February 24th on Ibiza's Chrom Recordings as part of a compilation of solely Mexican producers. "Nuestros Ojos Brillan" is a culmination of all her musical inspiration and a homage to her home country, blending the meditative rhythms of world, melodic music with the kaleidoscopic sounds of Mexico's underground.
01. Kashovski- Al Gassar (Abel Ray Remix)
02. Alberto Dimeo – Living in Me
03. Dbasser – Burundanga
04. Manuel Noeth & Ben Tov – Capetonian in Berlin
05. DJ Fudge – Mazal
06. Replicanth – Guayacán
07. Lexa Hill – The Voice
08. Sunglight Square – Oyelo (Adam Ten & Mita Gami Remix)
09. REBRN – Story of Me
10. REBRN, SHAGY – Electric Zone
11. Voices of Valley – Human Race
12. Fátima – Nuestros Ojos Brillan
13. I Promised Mom, ANGST vor GRETA – My Sweet Stranger
14. Alexey Union, Darknezz – Kedah
15. Makebo, Amonita – Matangi
16. Lauren C – Talk to Me (Lunar Extended mix)