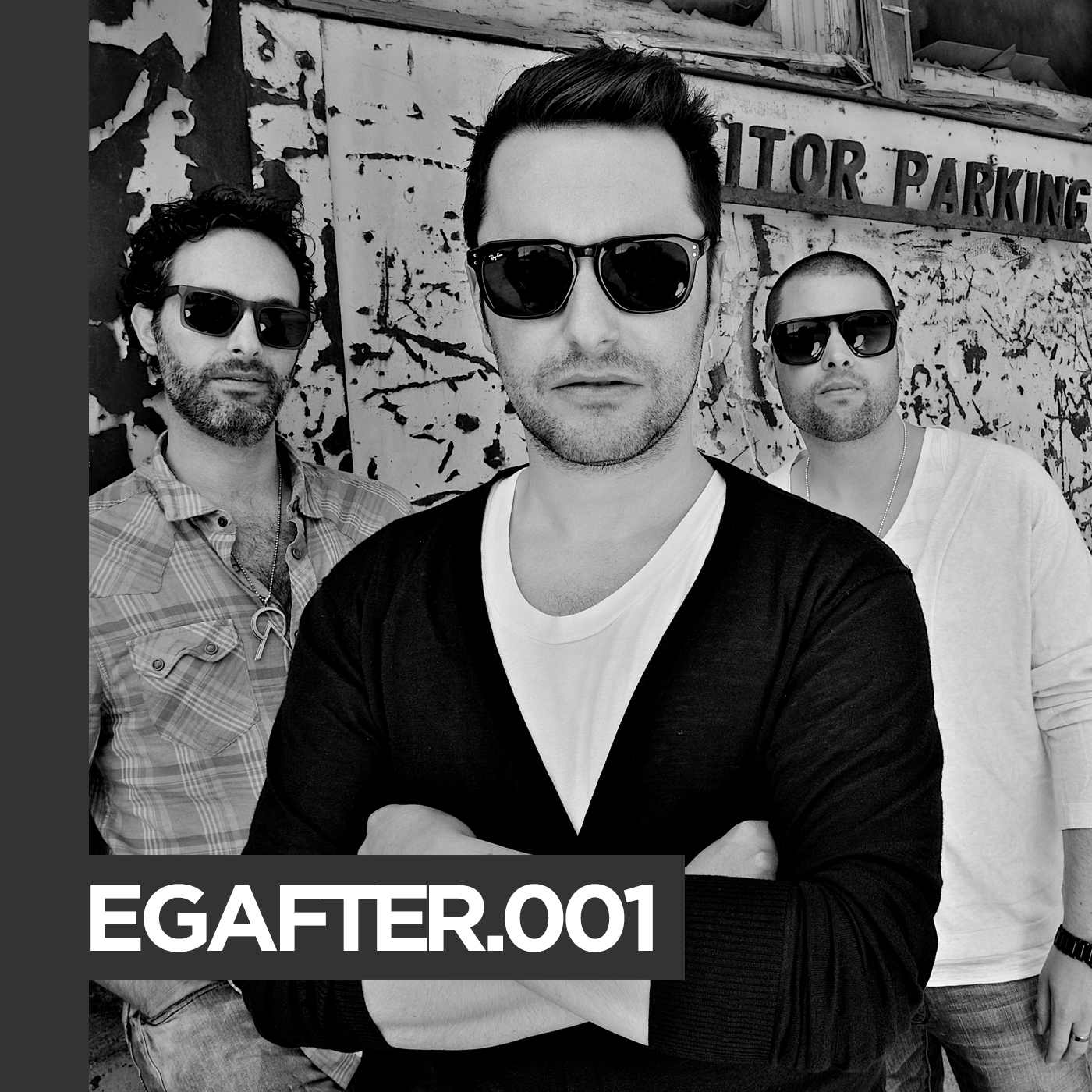 The MFR vision is simple. Ignore the norm and broaden the definition of electronic music in order to deliver it to as many music lovers as possible.
My Favorite Robot is the trio of Jared Simms, James Teej, and Voytek Korab, three Canadian DJ/producers who in a space of a few short years have become a central part of the global electronic music scene.
Simms & Korab originally formed the My Favorite Robot act in Montreal back in 2002 and the label in 2008, shortly after Jared's move to Toronto from Montreal. At the same time, the duo hooked up with the No19 Music crew and James Teej and a new chapter in Canadian music history was born. Teej, who was already recording for Rekids and other influential imprints, soon became involved in the My Favorite Robot label and a musical affinity between himself and Simms & Korab lead to the duo becoming a trio. Whilst their good friends at No.19 went on to form the massively successful Art Department, the boys at MFR worked alongside them building their own label into a global beacon for quality electronic music.
My Favorite Robot Records has received huge critical acclaim and has released music from the likes of Tim Paris, Sasse, Nitin, Chloe, Michael J Collins, Kenny Glasgow, Jonny White, Phonogenic, Fairmont, Jori Hulkkonen, & Emerson Todd to name but a few.
2011 and 2012 saw My Favorite Robot releasing on Life & Death, Last Night On Earth and Visionquest, and 2012 is even brighter with an album project upcoming in 2013 on No.19 Music. There are also plans for a series of label driven events around the globe. Already established as a force to be reckoned with it seems it is now time for the Robots to take on the world…..
1. Jori Hulkkonen – Black Books ( Kenny Glasgow Remix ) – My Favorite Robot Records
2. Donics & Garibotti – Take Me Down – State Of Grace
3. Nuclear Winter Garden – A New Cold War – My Favorite Robot Records
4. Tame Impala – Yes Iím Changing – Interscope
5. Slow Porn – Shapeshifting ( Slow Porn Remix ) – My Favorite Robot Records
6. Cabaret Nocturne – Blood Walk – Beachcoma
7. Headman/robi Insinna Feat. Red Axes – Barbarism Rework – Relish
8. Red Axes Feat. Zidan – Hope – Multi Culti
9. Colder – Your Kind ( Kasper Bjorke Remix ) – Bataille
10. Low Manuel – The Beach – Beachcoma
11. Yosoy – Soldier ( Slow Porn Version ) – My Favorite Robot Records
12. Gabriel Ferreira – Slow Sugar – Blindetonation
13. Jake Fairley – Cold World ( Trance-rock Mix ) – Sender Records