Needless to say, we're living in unforeseen and unparalleled times right now. How COVID 19 has impacted the live music sector has been well documented at this rate, although it's important too to note that it's not all doom and gloom when it comes to the music scene. Indeed, the online streaming system is thriving, with fans of numerous festivals and big name DJs experiencing online events in a new manner that they've likely never been accustomed to before. At the forefront of this movement is Clubbing TV.
We recently caught up with their CEO, Stephane Schweitzer, as he gave us the lowdown on what's involved with running a successful online streaming platform.
Electronic Groove: Hi Stephane, thanks for your time today. Can you introduce yourself and give us some background on how you got to where you are?
Stephane Schweitzer: Thanks for the invite. Actually, I have always been working in the dance music industry. I started as a DJ playing in raves in the 90s and as a resident DJ at the Locomotive in Paris (the club below the Moulin Rouge cabaret). Then, after a quick summer job at Polygram/Universal in Los Angeles, I decided to create my own label and booking agency in 2000. After 10 years, it became eight different labels, two recording studios, one video studio, one booking agency, and a publishing company.
This is when I realized that something was missing in the electronic music landscape. While it was easy to listen to electronic music in clubs, in festivals, on the radio, or with some online platforms, nothing of that was existing on TV. So, I decided to start Clubbing TV.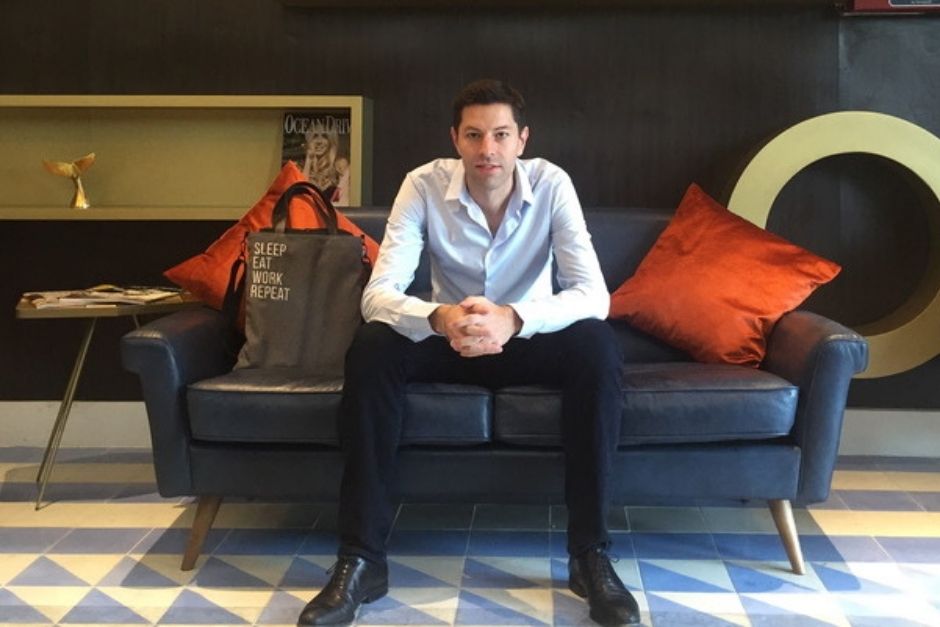 EG: Tell us about the challenges, rewards, and logistics of you breaking the World Guinness Record for the longest DJ live stream.
Stephane Schweitzer: I know Mark Ursa since 2000 when I was organizing the weekly Paradise parties at El Divino in Ibiza. Mark and I worked together on the island and we have remained friends ever since. He is now the promoter of Electro Romantico, the party of Bob Sinclar at Heart in Ibiza, and one night last summer we were joking about doing such a record. It was basically a joke, but when COVID appeared and all the lockdowns started to take place everywhere we called each other, and we were like "bro, that's the perfect time to do this, let's turn the joke into reality".
I was in France and Mark was in lockdown in Brazil. Luckily Joao our cameraman from the Clubbing TV Ibiza team was also there but still, we had to organize, set up, test, and do everything with almost 9,000km between us. It was challenging, but the team was super reactive and for the little story, the night before, Mark only slept 4 hours because he also supervised the technical setup to make sure the live stream would be smooth. But he broke the world record after more than 2 days (51 hours to be exact) of continuous DJ live streaming!
EG: What has lockdown been like for you and Clubbing TV. I guess it is a time your platform TV channel has really come to the fore and been in hot demand?
Stephane Schweitzer: We have had a lot of work on during lockdown. We had to react super-fast. All the festivals we were supposed to do live broadcasting and live streaming from were being canceled. The DJs couldn't come to our studios anymore and the team was stuck at home. We immediately created our 'Stay Home' format, replaying some of the best sets recorded from festivals, and we started to work with artists and labels which could record sets from their gardens, rooftops, living rooms, lakes, fields, balconies, or even kitchens! It was a great success, everybody was in need of music and video content, we were glad we could give something to people during these difficult times.
"We were the first to establish an international TV channel fully dedicated to electronic music"
EG: How have you evolved over the last 10 years and what has driven that? Online streaming has changed so much in that time.
Stephane Schweitzer: When we started 10 years ago, no one was broadcasting live from festivals or clubs on TV. The closest thing you could get on TV was eventually music videos, I mean you could get movies, series, live sports, news, fashion, food, mainstream music, or jazz and classical but nothing was entirely dedicated to electronic music. We were the first to establish an international TV channel fully dedicated to electronic music including weekly live DJ sets and live broadcasts from clubs & festivals. Online streaming started only in 2016 when Facebook introduced Facebook live and offered the possibility for users to do live streamings, that's when we naturally extended our live TV broadcasting to online live streamings on Facebook and other platforms.
EG: What makes Clubbing TV unique and different from the competitions, do you think?
Stephane Schweitzer: Our eclecticism. Since Clubbing TV's inception 10 years ago it has always been super important for us to represent every genre of the electronic music scene. While others are labeling themselves underground or mainstream, our goal is to give something to everyone. On Clubbing TV you can enjoy deep house, drum&bass, techno, EDM, hardstyle, hardcore, minimal, trance, psytrance, and many more electronic music genres, this diversity is our strength.
EG: Who curates it? Is there a team responsible for the content in all different regions and genres?
Stephane Schweitzer: The content is handled in Paris by Laureline Teste and Ludovic Rambaud. Laureline handles all the editorial shows and Ludovic the music videos.
On top of the 50 countries where our TV channel is present, we have separate feeds for Russia, India, and Ibiza where our local teams have localized versions of some of our main shows (Top 20, Interviews, DJ Sets, etc…)
We now have offices in Paris, Ibiza, Bulgaria, Mumbai & Manila. In Paris we have Laureline in charge of the editorial, Ludovic our music video artistic director, Wylliam our marketing manager, Tony our video editor, Nassima our accountant and office manager, Gael our graphic designer, Jerome our web designer, Emmanuel who is in charge of the distribution of the channel, and myself as the CEO.
The programming team is now in Bulgaria with Nikolay and Ayshe, they handle the playlists, programmation, and playouts according to our monthly schedule. The social media team is in the Philippines with Sean, Gia, and Kenn. In Mumbai, we have Sanjay from Clubbing TV India, and then we have our local team in Ibiza with Joao and Kris as well as David and Mar, our partners from Pure Ibiza Radio FM, with whom we share the same offices and studios in Ibiza.
EG: What else have you got coming up/are you working on for the future?
Stephane Schweitzer: We are working on various projects at the moment to create a 'clubbing ecosystem' which goes beyond TV with different products and services, we plan to release the first brick of this ecosystem before the end of the year under the brand Clubbing Mix.