Initially influenced by his homeland and the worlds of psy-trance and progressive, the artist has grown to embrace all genres and establish a wide-ranging production style that represents the array of emotions fuelling his creativity. Guy's disregard for boundaries has catapulted his genre-diverse Lost & Found imprint into one of the most highly respected brands in the underground.
Photo Credit: Guy J – Official
 His list of ultra-impressive accolades is extensive and continually growing, yet Guy J remains his emotional and modest self. Guy's innate sensitivity and strong belief in what you put into this world, you will receive from it; bind him to uncompromising honesty in his relationships, and of course, his music.
Following Lost & Found's 100th release, and the announcement that the revered imprint is coming to an end, EG caught up with Guy J to learn more about his motivations, the impact of the label, and what the future has in store for him.
EG: Guy, thanks for the interview. Congratulations on reaching a defining moment in your career with the 100th and final release of Lost & Found. Can you take us through the emotions you've experienced as you closed this chapter in your musical journey?
Guy J: Thank you for the kind words. I feel fortunate to have come to this point and to be closing the label, which the industry has shown love and respect for. Lost & Found took a lot of time and energy, and even though it was rewarding, I felt like it had reached its highest point. It felt like the right time to create a legacy by closing it.
EG: Lost & Found has been a significant platform for innovative music. How do you envision its legacy in the electronic music scene, and what impact do you think it will leave behind? What would you wish for the fans to take from this adventure?
Guy J: First of all, and most importantly, it will leave the artists and the fans with the knowledge that they were part of something special. Lost & Found was a versatile label featuring progressive, deep house, techno, and minimal music. This diversity made it unique, and fans felt they could expect good music regardless of the genre.
EG: Throughout Lost & Found's journey, you've worked with a diverse roster of talented artists. Could you share some behind-the-scenes stories or collaborations that have left a lasting impression on you?
Guy J: I contacted many producers who released music on the label due to their talent. Some music releases happened because producers came to us and wanted their music on Lost & Found. It's important to understand that all the music we put out on the label was purely because of the music itself.
Having these incredible producers on the label was an inspiring feeling for me as a label owner. I respect each of the producers on the label and value their creativity. I was thrilled they agreed to be part of the Lost & Found family.
EG: Closing a label at its peak is a bold move. Can you delve deeper into the reasons behind this decision and how you believe it will influence your future as an artist and label owner?
Guy J: Lost & Found served as a platform for releasing quality electronic music and also as a platform for me to release my music. It taught me about the industry, gave me access to great music, and inspired my growth as a producer.
EG: With Lost & Found's final release out, can you give us some insights into why you chose to come back full circle?
Guy J: Releasing the original version and the downtempo mix of 'Lost & Found' on vinyl was the perfect ending for this journey. The original mix was the first release, accompanied by a massive remix by Guy Mantzur and Sahar Z. I wanted to give the fans a perfect ending to the label by allowing them to have the first release on vinyl. I couldn't imagine a better conclusion to this story.
"Lost & Found took a lot of time and energy, and even though it was rewarding, I felt like it had reached its highest point. It felt like the right time to create a legacy by closing it"
EG: What was it that made Lost & Found sound the way it did? What did you look for when listening to demos and selecting tracks for release?
Guy J: When listening to demos, I selected music with a sound design I hadn't heard before and ideas I wanted to share with the world through the label. I always felt a sense of pride when a release came out, almost as if it were my music. It makes having Lost & Found extra special —you feel like a small piece of the creative process.
EG: Lost & Found has played a vital role in nurturing a community of artists and fans. How do you plan to maintain this sense of community and connection in your future musical endeavors?
Guy J: Being there when Lost & Found was active will let us stay connected. The artists involved have done well in their careers, and the label brought us together. All we need to do is keep creating great music and bringing joy to people when we perform at clubs.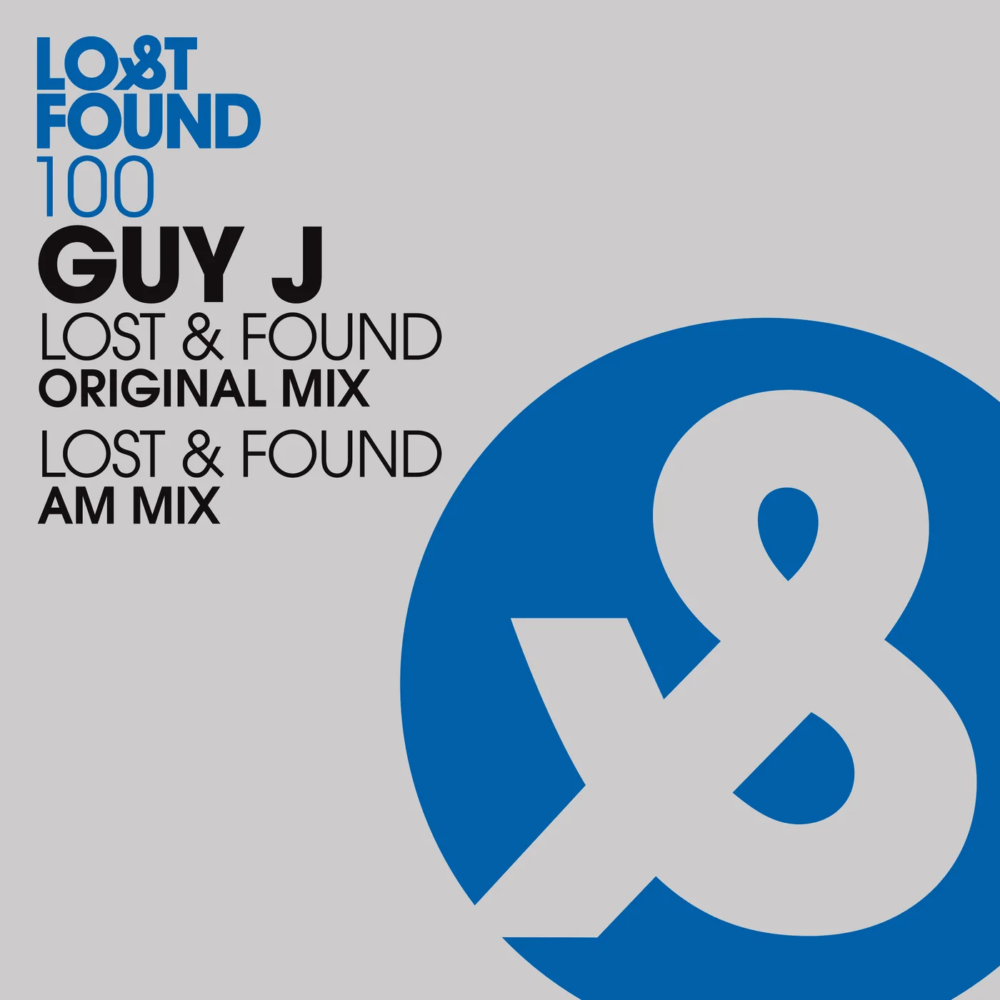 EG: As a label owner and artist in the digital age, how do you think social media has impacted the music industry? Has it brought artists closer to their fans, or do you see any drawbacks to this new level of connectivity?
Guy J: I think social media played a significant role in the label's journey, but the music was more dominant in the case of Lost & Found. If you check the label's social media, you'll notice that we kept it simple. We mainly let the music speak for itself.
EG: With Lost & Found's conclusion, you mentioned that you now have space to create something else. Can you share any hints or exciting plans for your future musical projects or collaborations? Will the future signal a "shift" in sound?
Guy J: Now, I have more time to focus on Armadillo Records, where I plan to release music. Downtempo and experimental music have something special that should get more attention. It won't take me away from my current work. It's just an area that requires more effort. Additionally, We Are Lost has more events planned, and I want it to evolve into an event that brings together music lovers from our world. Alongside this, I have some plans you'll get to see soon.
"I want them to know that we were all part of a beautiful community, driven by each individual's passion for music. It was a unique creation that was hard to achieve"
EG: As an industry trailblazer, what advice do you have for up-and-coming artists and label owners who aspire to leave a lasting impact on the electronic music landscape? What would you say is the most important lesson you've learned through this journey with Lost & Found?
Guy J: The most important thing is to stay connected to your heart and feelings. You know best which music is unique, and you also know when not to release it. I felt like closing the label for a few months. Some people thought it was crazy, but I needed to listen to my heart. When making decisions, it's important to trust yourself.
EG: As you move forward into this new phase of your musical journey, what excites you the most about exploring new horizons and possibilities in the electronic music world?
Guy J: I'm now excited to try and create something magical again.
Lost & Found will forever keep memories and unrepeatable moments in our hearts. I'm excited to see what we can come up with anew through the love of electronic music and the fans who have supported it so much.
EG: Finally, what message would you like to convey to your fans and everyone who has been a part of Lost & Found's incredible adventure?
Guy J: I want them to know that we were all part of a beautiful community, driven by each individual's passion for music. It was a unique creation that was hard to achieve. The producers, who gave their best for each release, and the fans who showed love by supporting the label and its music—this is something I will forever be grateful for.
Thanks to them, I had the privilege of closing Lost & Found and now imagining what comes next. Forever Lost,
Guy
Lost & Found's 100th release is out now. Purchase your copy here.
Follow Guy J: Soundcloud | Spotify | Instagram | Facebook