Whoever shed some tears while listening to emotional music can relate to what Marc is trying to achieve. It has to be "music to remember" and make a big impact. And that could be a catching melody, a groovy baseline, steady percussion, or strong vocals. Marc has already connected a lot of that love with his music. For more than two decades represented by the strongest labels (400+ releases) and performing on the biggest international stages, Marc has established himself as a unique producer and DJ. Now, Marc DePulse is behind 'Together Alone', his forthcoming full-length collaborative record.
EG caught up with Marc DePulse to learn more about the incoming release of 'Together Alone', the efforts behind a collaborative album, his sonic evolution, and more.
EG: Hello Marc! It's a pleasure to have you here with us today. How have you been? Where are you right now?
Marc DePulse: Hello, hello! I'm at home, sitting in my kitchen and having a glass of wine while talking to you guys. I'm in a super good and relaxed mood at the moment. A big load is just falling off my shoulders right now since I have finished my album. It took me totally 6 months to work on it. Especially in the past weeks, I have been in the studio a lot for the final touches and mixes. Also, I'm a perfectionist and always want to improve details, especially when it comes to an important release like this. So now I'm super happy to have it finished and I can't wait to get things started, play it out loud and show the results to the people out there.
EG: Congratulations on the forthcoming drop of 'Together Alone'! What was the initial reception like?
Marc DePulse: It had been recorded in my studio, although the album is a full collaborations project. Every single track was mixed and recorded by me in the end. For the mastering, I used external help from my long-term partner Pascal aka Beatamines.
EG: What's the inspiration behind this new album? Is there an underlying theme running throughout?
Marc DePulse: Well, it's definitely a challenge to find a 'golden threat' when producing music for an album with 12 different artists. Every track was a single and unique project. So the most important thing for me always was: every track needs to have this strong and typical 'DePulse' touch. It should sound like it's all coming from my studio, with this special deepness, the warm beats but still being very powerful and also having those progressive elements. Since I'm a child of the 1980s, you can hear this touch in all of my productions, and also the album is full of 'Indie Dance' vibes.
EG: Of course, one of the first things that immediately pops out is the eye-catching number of collaborations. How did these come to be? Was it hard to 'click' with others during the pandemic?
Marc DePulse: When the first shutdown came in March 2020 the idea was born to make a new album. So I started collecting ideas and since we all were not allowed to leave home, I had a lot of phone calls and video chats at this time. During this period, the idea was born to make a full collaborations LP with many highly respected artists I follow and have around me every day. The original idea was to visit the artists in their studios, but unfortunately, I did it with only 3 artists because of the lockdowns and travel restrictions. Finally, every artist was sitting alone in their studios, creating something together with me and we made it work virtually, exchanging ideas and stems. Some days I was working with different artists on different tracks at the same time. Everyone had given so much new energy to the projects, so we created many new ideas outside the box. That was exciting for me. The aim was: to make the music better. Every single artist was bringing in their knowledge and with this input, the full product is what it is: A colored box full of high-quality standards and with a lot of great stories inside.
"None of the artists I was working with knew about the other collaborations, so as to not build up any kind of pressure"
EG: Was the notion of doing a 'collaborations' album always there? Some artists must find it hard knowing that whether something gets finished or not depends on the input of others…
Marc DePulse: None of the artists I was working with knew about the other collaborations, so as to not build up any kind of pressure. Every collaboration was a single project, but finishing the puzzle that was my job in the end. And of course every human, every artist is different. The differences in production had been: How to communicate, finding the time to breathe, and work together, since every artist is also very busy with their own projects. Then, thinking about how to arrange the collabs, and first of all: talking about how to start, finding a first catchy idea. Every collaboration had been started from scratch. Simply with a kick, a beat, or a melody loop. With some artists I had vocal/lyrics ideas first, with others we started with a bass line or lead/arp shots. Then, talking about the right filling elements, the structure, the tempo, The style we could match. Of course, then there's some kind of flow, taking your creativity to the next level. When doing collaborations I always want both parties to be 100% happy with the result, so in the end, there are often a lot of changes to do until you can really say "it's finished now". When now listening to the full product, I can say: it was completely worth spending so much time on details. Nowadays LPs usually always have some collaborations inside but the focus should always be on the main artist. This LP now is a 100% collaborations thing, so that was both very funny and challenging for me, and indeed very special and unique.
EG: By the way, you also took the chance and renovated your hardware set-up for this particular project. What new bits of gear did you incorporate? Did you also have to alter your usual workflow?
Marc DePulse: Since the pandemic started I spent a lot of time learning new things, reading tutorials, and asking friends what they do to improve their sound. From acoustic solutions to software and hardware – I have invested a lot in this improvement, and now, after the project is done, I can really say it makes my music sound better. I'm having bus solutions for every single channel of my DAW. Talking about details: A Tape Emulator (Rupert Neve 842) is on my drum section, a Compressor (Wes Audio Dione) on the bass section, on the lead and vocal bus I have another Compressor (Wes Audio Rhea) and the tops/percussions are finalized by the Wes Audio Hyperion (Stereo EQ). And I'm happy to can always re-patch it for new ideas. And in addition to this, I'm recording my stuff with the Bettermaker Mastering Limiter, with this 'next level clipper' in my opinion. And since I'm a bedroom producer (having my studio at home) I use the Audeze LCD 4z in the evening/at night instead of my speakers, simply because my daughter sleeps next door. These headphones are absolutely out of this world! And yes, the workflow is a bit different now since I'm recording the mixdown, not bouncing/exporting it straight out of the project anymore. And the software interaction with the Wes Audio modules is absolutely outstanding and fun to work with. With the help of all these new elements, my music gets this special analog sound that I love so much.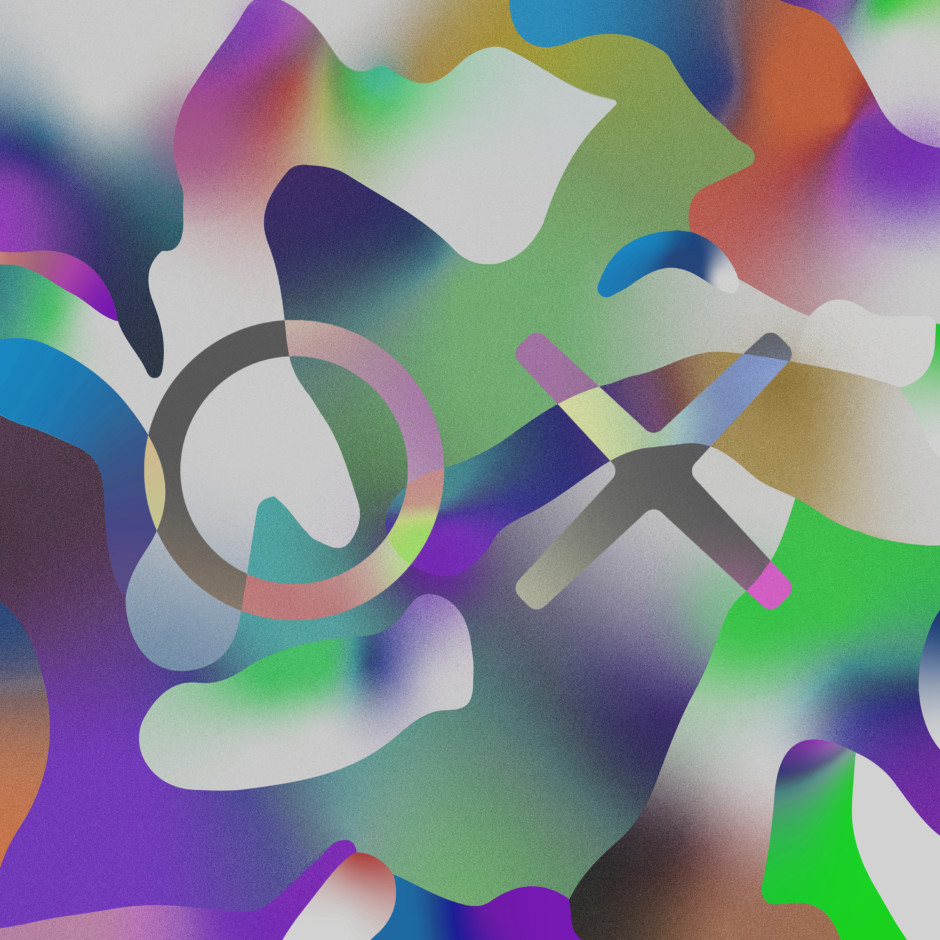 EG: 'To Be Written', one of the tracks on the album, is being released as a pre-single now with remixes by Sasha Carassi and Lunar Plane. What was the idea behind this release?
Marc DePulse: Well, a pre-single is always kind of a teaser of what's coming. The track with Eleonora was the first one I had finished for the album already around October/November 2021. So from this very early point on, I wanted to have this track pre-released with remix interpretations. I already worked with Sasha Carassi before and I love his current output so much, that's why I asked him for a 'remix for the floor'. And having Lunar Plane was another golden shot. I'm a big fan of the guys, both Turkish gentlemen are amazing remixers in my honest opinion and I knew they would make something very artistic and unique with the vocals and the hook line. And they did. This remix is my absolute favorite remix I have probably gotten in the past 5 years I think. Such an organic, implosive but still powerful production that makes me have goosebumps, even if I have listened to it already about 100 times.
EG: Are there any plans to present 'Together Alone' in a live format or live setting?
Marc DePulse: Well, I was doing a live-act back in 2009 for some years but I think I'm more the DJ guy on the stage, so that's the format we are focusing on. My agency is currently working on an album club tour for autumn/winter this year, where I will celebrate my new album all over the planet. Maybe one day in the future I'll be working again to bring a live act on stage, let's see.
"Since the pandemic started I spent a lot of time learning new things, reading tutorials, and asking friends what they do to improve their sound. From acoustic solutions to software and hardware – I have invested a lot in this improvement"
EG: What else can we expect from Marc DePulse in the near future? What new milestones are you looking out for in the coming months?
Marc DePulse: For MDP, my plans are to more focus on original productions next. It's still too close since I finished the LP to make the next big plan. But besides releasing my own music, I'm running the imprint JEAHMON! Records, which has become a very important piece of mine. With the label, I represent my kind of style and showcase the typical DePulse brand: deep, dark, melodic, and always full of power. A spicy 1980s touch and a lot of club music for peak-time DJ sets. JEAHMON! has got a huge hype in the Indie Dance section, becoming one of the leading labels and my aim is to establish it more and more, filling it with quality as a mirror of myself.
EG: Thank you for your time, Marc! We wish you all the best for the future!
Marc DePulse: Thank you guys – same wishes back to you!
Marc DePulse's 'To Be Written' EP will be out on April 22nd via Katermukke. Grab your copy here. 
Follow Marc DePulse: Facebook | Instagram | SoundCloud | Spotify