Modular Project is an eclectic Italian duo formed in 2014 by Alberto Iovine and Alessandro Fumagalli. Their style influenced by italo disco, new wave and rock sounds from the 80's is very recognizable because they merge electronic, indie and techno using powerful drums, driving synths making an emotional impact. At the beginning of 2017 they remixed the Blond:ish classic 'Wizard Of Love' on Rebirth Records that it was one of the most requested tracks on the label during the last years. Thanks to this collaboration with the Italian label, they opened their own imprint 'Nothing Is Real' and in the meantime they became resident DJs at VOLT club Milano where they played alongside names such as Ellen Allien, Mano Le Tough, Peggy Gou, Scuba, Barnt, Kiasmos, Baikal, and more.
2018 was the consecration of the project, releasing on Fairmont's Beachcoma 'Substance' EP and again on Rebirth with the single 'Leaving' getting two amazing remixes from the infamous German producer Acid Pauli and the Danish genius Kasper Bjørke. This year, after playing in several prestigious European clubs, it's the time of their debut on the Hamburg label hfn music obtaining big success with the '1981' EP including 'Past Present Future', their Krautrock and techno track that it has been played by DJs from all over the world. The releases list and their collaboration with Rebirth continue this summer, with the italo wave tune 'Vivid Poison' featuring the Russian-Tartarian based in Berlin singer Eleonora, remixed by the amazing Perel, and the Israeli artist Autarkic.
2020 started in the best way, releasing their rock'n'roll track 'Supernova' on the second compilation series of the Parisian label Motordiscs, distributed by Kompakt Records, along with Sasha Funke, Massimiliano Pagliara, and Concrete&Cantor reaching the number one position on Beatport Indie Dance Chart.
We had a chat with Modular Project to talk about their current musical projects.
EG: Hello, guys! Thanks for your time today. How have the last months been for both of you?
Modular Project: Hello everybody! The past few months have been quite challenging. We have worked a lot in the studio, making new music and setting the basis for some fresh projects which will be carried out from year-end. With no gigs, because clubs still closed, you need to reinvent yourself and bring life to new ideas. We really hope to be back to 'normal' life very soon.
EG: Let's talk about your latest release on Freeride Millenium. How did the track come together and what was the inspiration behind it?
Modular Project: 'Denim Jacket', our track released on Freeride Millenium, was created during the lockdown period when our friend Benjamin Fröhlich asked us to take part in a charity compilation called 'Queer Base'. We immediately loved the idea and, a few days later, 'Denim Jacket' came to life, a track through which we tried to convey our nostalgic feelings towards the '80s.
EG: We would like to know how you work together. How you distribute in the studio?
Modular Project: Alex plays the synths, while Alberto creates the drums. We don't have a fixed procedure, we follow our instinct and we love to create music without following pre-established schemes. By using Ableton, we feel free to experiment. Very often we share the same ideas, and it feels like to be one soul.
EG: What would you say the other is good at?
Alberto: Alex is a wizard in editing.
Alessandro: Alberto is great at analyzing a track and realizing whether it is complete or something is still missing.
"We have worked a lot in the studio, making new music and setting the basis for some fresh projects"
EG: What are some of the advantages and disadvantages of working as a duo?
Modular Project: We actually believe that being a duo is an advantage. The good thing is that you are always able to share your ideas and support each other. Further, when we do travel because of a gig, we never get the opportunity to feel bored and it is always great to live these life experiences together. We don't see any disadvantage at all.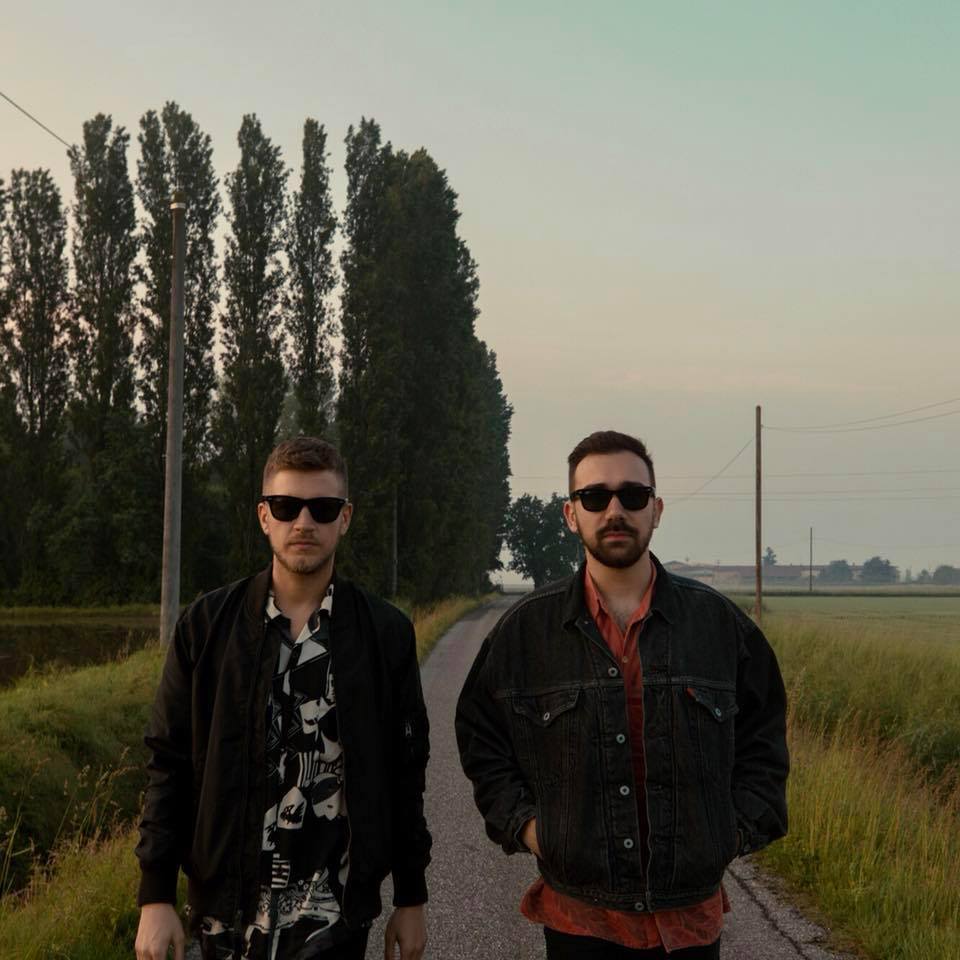 EG: Talking about these times of uncertainty, how has the Covid-19 virus affected you? Can you mention any positives and negatives?
Modular Project: From an economic point of view, it has been a disaster. Without gigs, it hasn't been easy. In March, we were supposed to leave for our first, one month-long tour in Mexico, but we had to postpone it to 2021, unfortunately. The only positive aspect of this period is that we have finally managed to work on projects we have had in the pipeline for a long time.
EG: What is your take on promoters and artists playing in parties with all that is going on?
Modular Project: We support parties that respect the anti-Covid-19 rules. At the end of July, we had the opportunity to play at a music festival in Croatia and it was great.
"We support parties that respect the anti Covid-19 rules"
EG: After things get back to "normal", where would you like to have your first gig, and what would be your first song?
Modular Project: We would love to start from our tour in Mexico. At this moment, our opening track is our 'Isolation' rework to Cantor's 'Hannet's Dream', released on our label Nothing is Real.
EG: Thanks and stay safe!
Modular Project: Thanks guys for having us! Stay safe.
Modular Project's 'Denim Jacket' is now available on King Kong Records. Grab your copy here.
Follow Modular Project: Facebook | Instagram | Souncloud | Spotify