Celebrating a landmark anniversary, Paul Sawyer will release '30 Years a DJ' in February 2023: a thirty-track collection of original productions and remixes from a truly remarkable career. To coincide with the release, Paul is also set to host a 30-hour radio show on DI.FM, featuring 30 guest DJs including Booka Shade, Paul Oakenfold, Kristina Sky, Dave Seaman, and Anthony Pappa.
It's something of an understatement to say that Paul Sawyer has firmly stamped his mark within the electronic music scene. Over the last three decades he has never stopped working, and now boasts a catalog that includes originals and remixes on storied labels such as Perfecto Records, Pure Progressive, Black Hole Recordings, Armada, Toolroom, and many more, including his own highly respected Krafted Underground imprint. Few artists have such a long career; fewer still operate at such a high level of consistency and creativity.
To celebrate this remarkable milestone in his career, Paul will release his album '30 Years a DJ' on February 17th, 2023. Compromising 30 tracks from his extensive discography – including three brand new and previously unreleased tracks – it is a comprehensive collection of one of progressive house's most vital and passionate proponents.
EG caught up with Paul Sawyer to learn more about the incoming release of '30 Years a DJ', revisit some of the highlights from his career thus far, discuss his future, and more.
EG: Hi Paul! Welcome to EG. It's a pleasure to have you here with us. How have you been? Where are you based right now?
Paul Sawyer: Thanks for inviting me to this interview, I'm doing great thanks. I'm based near Winchester in the UK, which is on the South Coast.
EG: First of all, congratulations on the release of '30 Years A DJ'! What has the initial reception been like?
Paul Sawyer: Thanks, I hadn't really thought about it approaching until last year and sat there thinking, "wow, it's actually going to be thirty years since I first started playing at events!"
When I've mentioned it to my friends, it's sparked stories of many events that we have attended over the years, and DJs that I have spoken to start comparing their careers, which has been great.
EG: It must have been quite the journey to create something that reflects back on three decades of service to the dancefloors.
Paul Sawyer: Yes, it certainly was. It has really made me reflect on my journey, that's for sure, and I really wanted to involve people that I've met through the years.
EG: What can your fans expect to find on '30 Years A DJ'?
Paul Sawyer: I've experimented with my sound quite a bit over the years, so wanted to make sure that I included a variety of tracks that demonstrate the different sounds that I've produced.
As I was celebrating 30 years, I wanted to include 30 tracks and it just so happened to end up being on 3 CDs. It was great to see the album in physical form, I am so happy with how it turned out.
I also included a couple of new tracks and a remix of a track by Paul Oakenfold that is exclusive to the album thanks to him. We met a while ago in Brighton for dinner and spoke about remixing one of his tracks, so when he let me use this for the album, I was very happy.
There are remixes included of some of my tracks by producers who have turned my tracks into first-class reworks. They all have their own story and are particular favorites of mine.
"When I've mentioned it to my friends, it's sparked stories of many events that we have attended over the years, and DJs that I have spoken to start comparing their careers, which has been great"
EG: You're also set to host a 30-hour radio show on DI.FM, featuring 30 guest DJs including Booka Shade, Paul Oakenfold, Kristina Sky, Dave Seaman, Anthony Pappa, and more. And not only that, but you just had a Krafted guest slot on BBC Radio 1 alongside Simon Sinfield…What does it mean to you to be able to celebrate in such a style?
Paul Sawyer: When I thought about the 30 years show, I approached the progressive channel manager Johan at DI.FM and he agreed to include the show straight away. It's been great putting it together, speaking to all my DJ friends, and inviting them to participate.
It was actually really hard to get the list down to 30, I think I ended up with a list of over 60 DJs when I sat down and thought about who to ask!
It had to include people that were there from the start, like Phil 'Moonface' Thompson and Collective States (Dan Reid and Gary Bennetton), plus guys like Dave Seaman, Anthony Pappa, and Paul Oakenfold, who I've known for nearly 30 years.
The guys that I run Krafted with, Simon Sinfield, Shemsu, and Paul Moore had to be involved, it's a shame that Darren Braddick from Krafted isn't a DJ, otherwise, he'd have been on the list.
I also managed to include my friend Jay Forster from BBC Radio 1 to put together a mix to suit the show, as he's normally a tech house DJ. It was down to him that we ended up with our two six-month residencies on Radio 1, so I'm eternally grateful to Jay for that.
After the two residencies, I was invited back with Simon to put together a one-off show that was broadcast on January 7th. It's an amazing platform to be on to kick off 2023 and the show is still available to stream on the BBC Sounds website, as well as repeated over the next month. It was always a dream to have my music on Radio 1, let alone have a show on there!
EG: Of course, 30 years is a lot to go through, but are any tracks, shows, or experiences that will follow you forever?
Paul Sawyer: There are so many moments that will always stay with me. Notable ones that come to mind like when I got a break early on in my career at Club UK in Wandsworth, London in the early 90s. I had already started the infamous Menage a Trois boat parties in Southampton and Mixmag was writing about them every month, so they became extremely well known. I went to Club UK for a night out with friends and ended up in the DJ booth of the main room where I met the promoter, Steve Harvey. I got chatting with him and when I mentioned Menage a Trois to him, he booked me to play in the main room, to play straight after Pete Heller from Farley & Heller. That was just an unreal feeling at the time, as it actually kickstarted playing there regularly and also touring the world with Steve for a couple of years. So, for me, that was a huge turning point in my career.
Being asked to host a show on BBC Radio 1 back in December 2020 came completely by surprise and as it was during the pandemic, we couldn't have asked for a better audience. People weren't able to go to clubs and ended up listening to music more online, so the timing couldn't have been better!
In terms of experiences, I was flying over to the USA for a few years and became one of my favorite places to play. Especially the Steampunk Masquerade festival that is run by Airpusher. They have a camp at Burning Man and organize events all year round to raise money to attend Burning Man each year. Although I've played quite a few of their events, the Steampunk Masquerade is outstanding. An atmosphere second to none and it's amazing how many friends I've made as a result of playing there.
I've had the chance to remix three '90s classics that all sat firmly in my record box for a long time. 'Perfect Motion' by Sunscreem, 'And Then The Rain Falls' by Blue Amazon, and 'Dreams' by Quench. It's such a great feeling when you get the chance to work on classic tracks that you've always loved. That will always be something to be proud of.
I could actually reminisce about this question for hours!! Haha!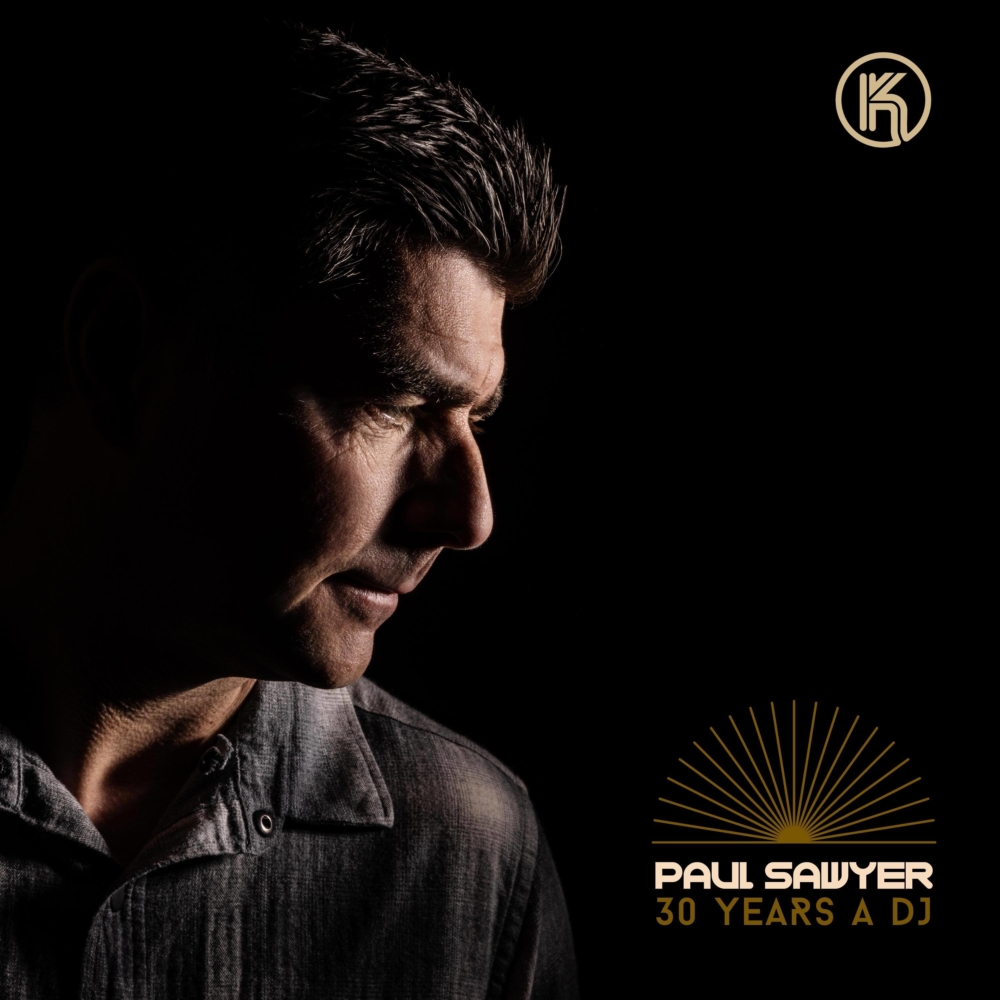 EG: You've seen over 30 years of evolution in this scene. What does the future of music look like to you?
Paul Sawyer: I am finding myself thinking about how my music will evolve as I get older. I'm actually making liquid drum and bass with Simon Sinfield under the name Weissach as that's a genre that I've always liked and it's nice to work on something completely different. We've already finished our first single that features Ana Be on vocals, I cannot wait for that to come out!
I'm going to slow down playing at gigs and concentrate on the artists that we are now managing. I will be playing from time to time, but just not so often.
I will continue to produce progressive house, as that's the sound I've loved for 30 years, so I can't imagine ever walking away from it. I'm also planning on making more "laid back" tracks too, which will be a perfect fit for our shows on Radio 1.
EG: If you could do it all over again…what advice would you give your younger self?
Paul Sawyer: I wish I'd produced music earlier in my career. It's crazy that I didn't and just concentrated on DJ'ing as I could already play the piano, drums, and violin, so was more than capable of making tracks. But I was extremely busy playing lots of gigs and didn't really see past that in my twenties.
"Our label Krafted turns 10 years old this year as well, so we are currently organizing something to celebrate that. So we'll be making some announcements soon"
EG: How do you keep entertained when not in the studio? Have you checked out any good movies, series, books, or albums you'd recommend?
Paul Sawyer: I watched the new 'Bladerunner' film this week, I've been meaning to watch it for ages and finally got to see it. Was definitely worth the wait.
I've been listening to an album by Cosmic Crisis called 'Breakfast in Paradise', such a great album from a super talented duo based in Italy. The singer sounds very much like Sade, amazing!
I also do a lot of mountain biking in my spare time, which is great for some fitness as I'm spending so much time sitting in the studio or in my office. I started racing a couple of years ago which has been a lot of fun. There's a local series to me run by Pedalhounds, which has ended up with me making some new friends too through the racing.
EG: What's next for Paul Sawyer? What particular milestones are you looking forwards to this 2023? Where can your fans catch you next?
Paul Sawyer: Our label Krafted turns 10 years old this year as well, so we are currently organizing something to celebrate that. So we'll be making some announcements soon.
I'm also celebrating 30 years of DJ'ing at an event on Saturday 13th, May, in Southampton at a converted Church called Papillon, which is a stunning venue, so that's next on the agenda. It was supposed to coincide with the radio show and album release, but I had to postpone it after breaking my collarbone a couple of weeks ago mountain biking!
There are lots planned, including heading over to Ireland and back to the States to play in Los Angeles and San Francisco during the summer.
EG: Thank you so much for your time, Paul! We wish you all the best for the future.
Paul Sawyer: Thanks so much and thanks again for having me. Looking forward to the next 30 years ;)
Paul Sawyer's  '30 Years a DJ' will be out via Krafted. Pre-order your copy here.
Follow Paul Sawyer: Soundcloud | Facebook | Instagram | Spotify