The acclaimed ambassadors of electrified polish jazz music, Skalpel, return with new LP. The pair's fourth album 'Highlight' was released on March 20th via Nopaper Records / !K7. The eclectic, sonically impressive album opens a new chapter in their career.
We had the chance to talk with Skapel about his new album and musical career.
Electronic Groove: Hello Marcin & Igor, congratulations on 'Highlight's release. After the success of your previous albums Skalpel & Konfusion, what do you hope to achieve with your upcoming release Highlight? Are there any expectations?
Marcin: Thanks for the invitation. We are very glad you remember our past releases. It's been over 15 years ago and times go by…  And here is 'Highlight'. This album is more mature, more colorful with more sound layers focused on modern sound… fresh breath for us. We hope people will enjoy listening to it as much as we enjoyed the process of making it!
Igor: We are more experienced as people, as a band, as producers. We extended our sound palette. We used more software and hardware instruments. This particular record is more about giving listeners an enjoyment than being cerebral but when you listen to it closely you find some interesting sounds, ideas, rhythms and textures.
EG: There is a contemporary theme that runs throughout the album, was that something you were consciously mindful of whilst working on 'Highlight'?
Marcin: Our music has a cinematic vibe… We would love to work on some music for big pictures in the future. Skalpel is influenced by ambient/jazzy/electronic sounds and the use of our own blend of those ingredients makes our music recognizable.
Igor: The music, especially in instrumental form, is an abstract art and this album is intended to be abstract. By saying this I think it may be associated with different styles of visual art. Compositions are sometimes constructed like abstract geometric paintings or with lots of shimmering arpeggios is the sonic equivalent of illusions present in op art. I'm sure that the cover art and animated visuals for some tracks perfectly illustrate this point.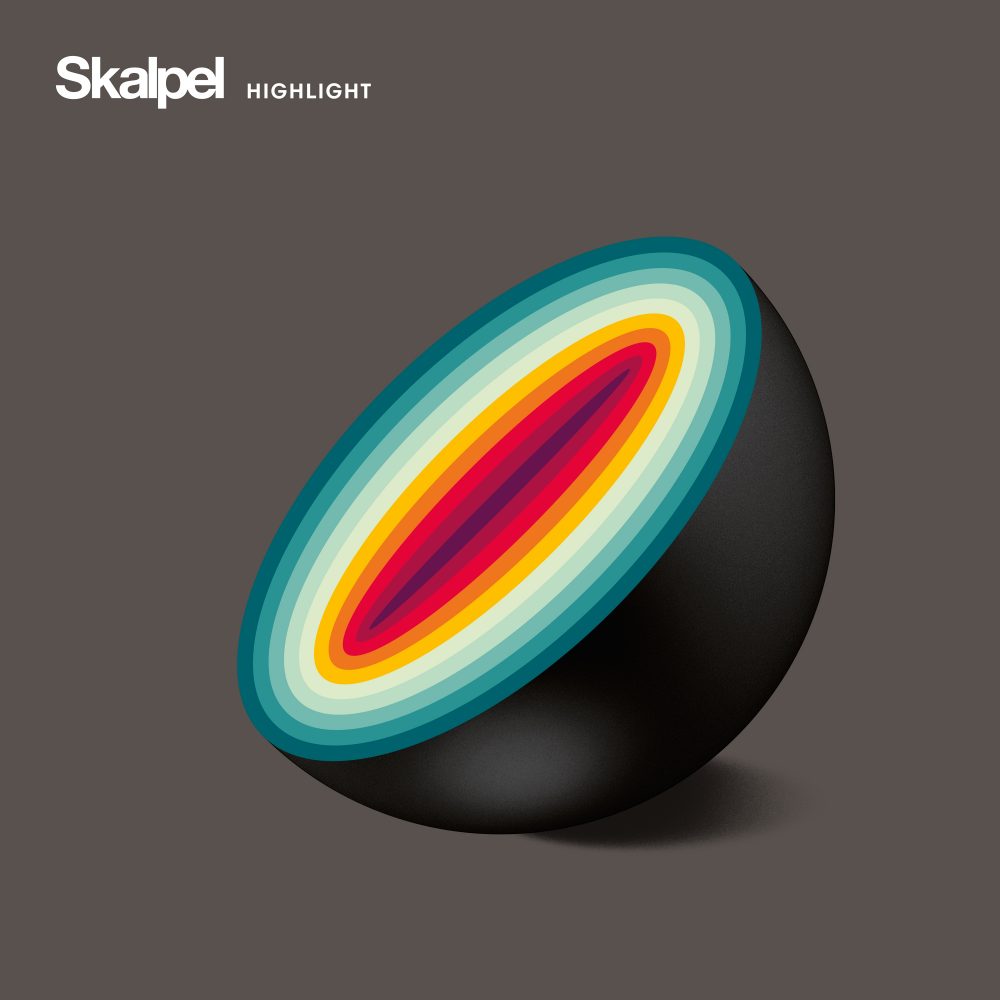 EG: Skalpel definitely has a unique sound. How do you manage to reinvent European Jazz recordings into something modern and fresh?
Marcin: It's a long spontaneous journey. All we do is not forced by time or any expectations for a result. It just happens by the way of developing our instrumental hip hop style.
Igor: Ralf Hutter said that Kraftwerk's music and the music of punk share a common aim: do de-clutter music. To make it simple and minimalistic. We had that aim in the case of jazz. To distill the best sounds and ideas from jazz records we liked and to make music we like.
EG: Tell us how your technique of combing jazz with electronica came about, has it always been something you've been passionate about or was it motivated by striving to stand out as artists?
Marcin: As mentioned, we believe we are a hip hop band rather than any other style. We started to make music in the '90s as a result of a fascination with beats and breaks culture. Our early music was our voice on our Eastern European past behind the iron curtain. Something we thought would distinguish us from any other music at that time. It was kind of like a story from forgotten, unknown land. We wanted to show this history through our musical sensitivity.
Igor: Hip-hop producers who used jazz for their stuff, from Pete Rock and DJ Premier to DJ Cam and DJ Krush, were our inspiration. Hip-hop led us to what we may call "jazztronica". Like Stetsasonic said in Talkn' All That Jazz:
"Stop, check it out my man
This is the music of a hip-hop band
Jazz, well you can call it that
But this jazz retains a new format"

EG: We can see that you're influenced by some great iconic Jazz artists like Miles Davis, where else do you look for inspiration and how did you find new samples to use for Skalpel?
Marcin: For us, Brian Eno or Miles Davis were a core inspiration especially if it comes to composition, music between the lines… Between old and new, between resting and running… We just love sounds.
Igor: In the past, we explored lots of records from former Eastern Europe but now know we are an electronic band and we play electronic instruments. We are in a good company, people like DJ Shadow, DJ Cam, Mr Scruff and Amon Tobin are now electronic musicians and they are developing their styles in an electronic environment, so it must be a natural and logical progression.
EG: Last year saw Skalpel tour with 17 musicians as part of their 'Big Band' live show. Talk to us about how that came about. Did you run into any difficulties throughout the tour?
Igor: To form a big band was Patryk Pilasiewicz's – a double bass player, conductor and composer, lecturer at Music Academy in Poznan who combines classical, jazz, electronic music, and interdisciplinary experiment. In his own words:
"In the fall of 2012, I traveled to Venice. Between many galleries and antique shops found a jewelry shop. Behind a cracked door I heard music that was as unique and beautiful as creations found in the shop. I asked a man behind the counter I asked him about the music, which has already burned into my memory "It's Skalpel, a band from Poland, best band I know and I know a lot about music. It was bizarre to him that being from Poland one would not know the band. Immediately after my return to Poland I purchased that album, which today I know by heart. Every sound, note and solo remind me of that day when I rediscovered music. I felt that it was a beginning of another journey."
Marcin: For us being in a big band wasn't difficult at all. Patryk made all arrangements and scores for the band and we were free to add our electronic sounds.
"Skalpel is influenced by ambient/jazzy/electronic sounds and the use of our own blend of those ingredients makes our music recognizable"
EG: It was a pure pleasure to listen to our music in such a multidimensional form played by such excellent musicians and then bowing with them to audiences' standing ovations. Has touring and performing with multiple musicians influenced the new LP at all? What other influences have helped shape the new album?
Marcin: This tour and our new LP are like parallel worlds.
Igor: With the big band, we were revisiting our past, it was kind of time travel and journey into a new dimension. The new LP is a step forward, back to our future. Our inspiration comes from different areas and also from beyond music. We both like sci-fi movies and soundtracks from 'Forbidden Planet' to 'Arrival'. Music documentaries like 'Beware of Mr. Baker' and 'Quincy'. In my case also visual art in museums and art galleries.
EG: Do you plan on continuing the Big Band live set up for any tours for the upcoming LP release Highlight or do you have something different in mind?
Marcin: We will perform as a smaller band now: upright bass, vibes, drums, and electronics. 5 people on stage – we hope to tour more in Europe now.
Igor: The rhythm section and vibes are the most important elements in our music so we want them as live as they could be in our… live sets. We will play with a drummer, Rafał Dutkiewicz, who's been with us over 5 years and two musicians from the big band: bass player Damian Kostaka and vibraphonist Piotr Rakowski. We'll do rehearsals and will play our firsts gig in Brno, Czech Republic 25th of march. 5 days after the international release of 'Highlight'.
EG: Thanks a lot for giving us your time and chatting to us about your upcoming LP 'Highlight', what's next for Skalpel?
Marcin: In May we will play in New York City for a special event – Cool Rebel Festival dedicated to late Leopold Tyrmand on his 100th birthday. He was a Polish novelist, writer, and editor. He was instrumental in popularizing jazz in communist Poland and was considered the "guru" of the country's jazz movement. He started the first Polish jazz festival, which he named the Jazz Jamboree, in the 1950's. The festival attracted notables of the genre from the West, and this continues to this day. To him, jazz was a declaration of freedom, and thus a political statement.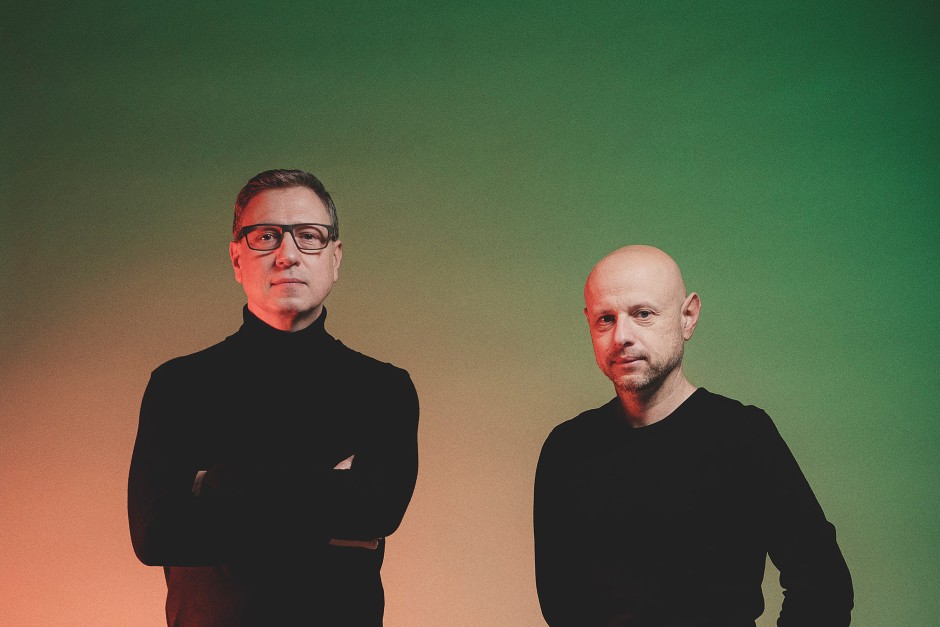 Skalpel's 'Highlight' will be out March 20th. Buy and stream here.
Follow Skalpel: Facebook | Instagram | Soundcloud