Parisian duo Superparka continues to push boundaries with their genre-defying music, incorporating automatic lyric writing and blending 70s live instrumentals with contemporary trap compositions.
Photo Credit: Florine Hill
Paco and Simon have recently released their latest single, 'razzz,' in anticipation of their upcoming album, 'quatro,' set to release on October 13th. Their music is a unique blend of lo-fi hip-hop, garage, house, and R&B, drawing inspiration from artists such as Jai Paul, Animal Collective, and video game soundtracks. 'razzz' exhibits the duo's experimental approach and artistic vision with its catchy electric guitar melody, hip hop inspired drums, groovy bassline, and soft layered vocals.
Their nine-track LP was crafted in a humble seaside house and takes listeners on a journey filled with innovative songwriting techniques. The album explores themes of isolation in modern civilization and accepting the randomness of the universe. It also features collaborations with Taiwanese visual artist Lulu Lin and French director Pablo Padovani.
EG had the opportunity to catch up with Superparka to discuss his brand new single, upcoming album, performances, and future projects.
EG: Hi Paco! Hi Simon! Welcome to EG. It's a pleasure to have you here with us. How have you been? Where are you right now?
Superparka: Hey, thanks for having us! I (Paco) am in Paris right now, Simon is in the south of France. Trying to stay away from the sun, it's so fucking hot today.
EG: First of all, congratulations on the release of your new single, 'razzz'! You must be very excited to share this one! What has the initial reception been like so far? Do you remember the first time you played this one live?
Superparka: Thank you, yes we're very happy this one is out, it's Simon's favorite from the album. There used to be a long bridge to this one that was making it very dramatic, When we cut it out it felt so nice and light-hearted, we fell in love with it. People seem to enjoy it too so far, looking forward to play it live soon!
EG: So, what's 'razzz' all about? What can your fans expect to find on this one?
Superparka: It's a simple song about the salad days, the years where you travel, trying to find yourself. The instrumentation reminded us of stuff we used to do a while back, so it kind of made sense to us that the song should be about this.
EG: And 'razzz' is the last single leading up to the release of your much-anticipated debut album, 'quatro'. What can you tell us about 'quatro'? Is there a concept to the album?
Superparka: Yeah, definitely. To be completely honest, the whole 'singles leading to an album' pattern was kind of a nonsense for this one as it was really imagined from the beginning as a whole but that's the game you know haha.
Regarding the album, we experimented with automatic writing on this one, recording everything that went by (so many fucking demos!!!) and then reunited at some point in a house near the sea to listen back to all the recordings. Suddenly, there was like a pattern appearing, some songs seemed like they were all coming from the same place. We just put them together and that's it, that's nearly the album people are going to listen to. It was a bit weird, a bit magical, it really never happened this way before to us. The music felt very different, very foreign from what we did before (at least to us), but also like a quintessence of stuff we had been trying to achieve for a long time. For a while we kind of hesitated to put it out as it felt maybe a bit too arty or something but the people around us were all starting to fall in love with the record and threatening to murder us if we didn't put it out, so here it is!
"It was a bit weird, a bit magical, it really never happened this way before to us"
EG: You also teamed up with Taiwanese visual artist Lulu Lin and French director Pablo Padovani (aka Moodoid) to give life to the album's aesthetic. What can you tell us about this? How does the visual aspect come together with the music and the lyrics?
Superparka: Yeah the music felt different and foreign in some way, we both were taken mentally to a remote, arid, desertic place while listening to it. I spent a lot of time trying to capture that in the lyrics, and we felt like we needed to show it in the visuals accompanying the album too. Lulu was an artist we had been fans of for a while, and her work with distorted faces and sandlike textures felt like the perfect illustration.
Regarding the video, we wanted this album to feel different from what we had done before with animation and ground it in reality, or at least an alternate reality, go and experience the harshness of the desert. We had admired Pablo through his music and video for a long time and it was really a blessing to work with him on this. Traveling in the desert with the shooting crew felt like summer camp again! Really fond memories.
EG: In which ways would you say you've evolved musically since the release of 2017's 'GiRL'? How would you define the journey so far?
Superparka: I don't know, I guess we better understand now where we sit musically, always trying new stuff to keep ourselves and our listeners entertained, yet every release add points to a map of what we are, what we do, and its beginning to make sense, so that's cool (laughter).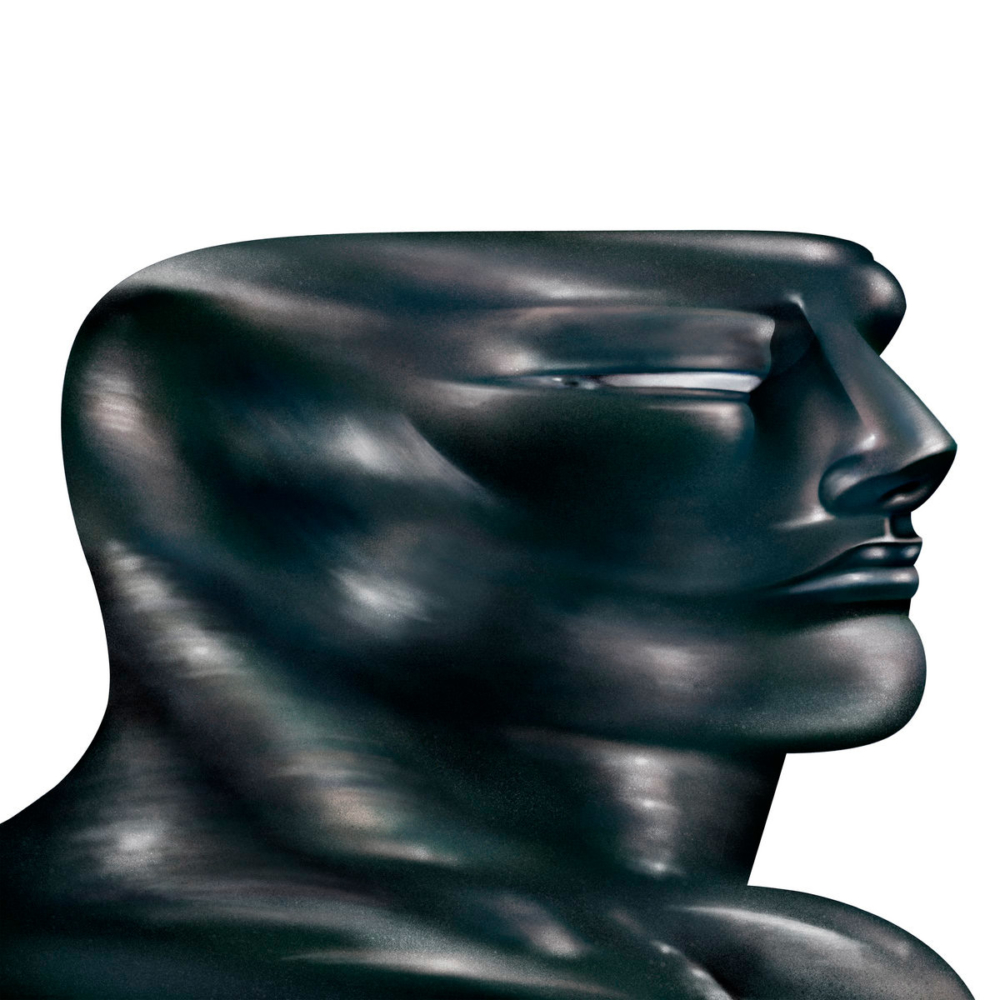 EG: Social media seems to be playing a very prominent role in an artist's development. But is it taking too much away from the actual music and making it more about numbers and the visual aspect?
Superparka: It sure takes a lot of time! mm… I guess what bothers us with it is that it intrinsically advantages people who like to be 'seen', I guess we grew up idolizing people who had mystery to their craft, but the modern world really doesn't leave a lot of room for that… maybe it's not cool anymore? I don't know (laughter).
EG: Have you come across any good books, movies, or records recently that you'd personally recommend? Where do you look for inspiration?
Superparka: A bit from everywhere, Simon likes to start from pictures he collects, kind of like making soundtracks to it. For 'quatro' it was a series of photos taken by Alex Franco displaying alternative life in the steppes of Mongolia. A recurring influence to us on this record also has been Final Fantasy X, we replay the game every one or two years like addicts and i don't know its 2000s retro-futuristic aesthetic still feels fresh, something we've been trying to put our finger on. That's why there's even a cover of one instrumental from the OST in 'quatro' and multiple references in the lyrics throughout the record (e.g. in 'razzz' the 'half man half guado' line is a direct reference to the antagonist Seymour, who's half breed and doesn't really know where he belongs, a feeling we sometimes relate to?)
"The music felt different and foreign in some way, we both were taken mentally to a remote, arid, desertic place while listening to it"
EG: What's next for Superparka Where can your fans catch you next? What new milestones are you looking forward to in 2023?
Superparka: Right now can't wait for people to listen to the whole record, I don't know maybe there are live shows happening? Maybe there are more songs to 'quatro'? I don't know, I guess we'll see.
EG: Thank you for your time, guys! We're excited to see what's in store for you. Take care!
Superparka: Thank you Electronic Groove, bye-bye!
Superparka's 'razzz'  is out. Stream and download here.
Follow Superparka: Soundcloud | Spotify | Instagram | Bandcamp