After his first official All Day I Dream show in Bali beginning of 2021, Tommy Raffa proved himself to become officially signed by the label and was quickly added to numerous international shows in Ibiza, Mykonos, and London as well as the major cities in the U.S.
Quickly building steam from crowds and fans, touring has been non-stop and he was introduced to the European Festival scene on main stages including voodoo village and we can dance festivals, as well as where the roots of his DJ journey began, Black Rock City.
Tommy's musical style ranges from organic house to playa tech, deep and funky disco grooves, weaving in and out of progressive and melodic sounds as well.
Fresh from his contribution to our Spotlight Mix Series, Tommy Raffa sat down with EG to talk about his origins, his dream sound, future goals, and more.
EG: Hi Tommy! Welcome to EG. It's a pleasure to have you here with us. How have you been? Where are you based right now?
Tommy Raffa: Hello! It's a pleasure to be here and featured on Electronic Groove for the first time. I've been very focused and driven lately, I took some time off touring the past 2 months besides a few gigs, to stay in a productive flow in the studio. I'm mainly working on my productions to get my first releases out by summer. I have been based in Brooklyn, New York for 2 years now, and this will be my second summer season based in Ibiza.
EG: First of all, thank you for your contribution to your EG Spotlight Mix Series! What can fans of the series expect to find here? How do you usually approach a recorded mix?
Tommy Raffa: You're very welcome, and thank you. Fans can expect a bit of range on this mix, but nonetheless a groovy flow. I like to take audiences on a journey. It was a bit of a challenge with a one-hour limit as I wanted to show my diversity and range. I like to mix multiple genres in my sets as long as the tracks play nicely together and work energetically in the order of the mix. I put a lot of emphasis on the prep of a recorded mix. For about a week or so, I generally will go on a binge of digging for new music. I then go through a process of making 3 or 4 playlists keeping my favorite new tracks and the tracks I know will work well together and eliminating ones that don't fit. I then play around with them on rekordbox. As I continue this process, I start to think about the story of the mix I want to portray and see which tracks work in order from intro to outro. Once I feel happy with somewhat of an order, I leave some extra tracks in the playlist as "maybes" and take it to a mixer and CDJs. Then I just have fun playing and experimenting with the music and mixing. Finally, when I feel happy with everything, I record and I tend to end up not sticking to any particular order other than an intro and outro. I prefer to record mixes live rather than Ableton as I get a lot more joy out of it and it gives me more room for creative expression.
EG: You're a resident for All Day I Dream. How did this opportunity come about? Where have you played with the brand?
Tommy Raffa: That is correct. I've been with the All Day I Dream family for 9 years now. I helped construct and build the first structure in Los Angeles and worked in production for the brand ever since. I drove the structure across the states 5 times and worked almost every event in the states from 2015 – 2019. In 2019 I began production managing the brand in Europe, on-site for creative direction and production in Ibiza and Mykonos for the summer season.
2020 was a rough year for everyone, we don't need to talk too much about that, but not knowing what to do with my career (no career anymore), I solely focused on doing what I love most, music. As things started to open up a little bit in early 2021, Lee Burridge called me and asked if I felt confident enough to play my first ADID show at Savaya in Bali. Knowing this was a big opportunity I made sure not to disappoint. I was then added to a second show at Savaya and Lee asked if I wanted to play more shows in Europe that year as I was already in Ibiza and Mykonos for production and my DJ career has really started to grow since. The rest is history.
Specifically with ADID, I've played in Bali, Dubai, Egypt, Ibiza, Mykonos, Tulum, London, Toronto, Miami, New York, and Chicago.
EG: Had you experienced anything similar prior to your link-up with ADID?
Tommy Raffa: My first public DJ gig was an after-party for Day Zero in Tulum actually, in 2015. A full Funktion One system was set up on the beach at villa pescadores and after a 20-hour event, none of the DJs felt like playing right away. I remember being asked to play immediately as music was needed and impatiently waiting for the wifi for rekordbox and to load my USB. I ended up playing for 6 hours. After that, I had many people asking for my DJ name, my SoundCloud page (which had no content from myself on it yet), etc. A week later, a manager heard me play and asked me to record a mix and submit it immediately, and then booked me to play at Audio in San Francisco. It was my first official gig.
Since then, I started playing a lot of clubs and private parties in Los Angeles over the years, even opening for Solomun once in the hills, and at Coachella after parties and Burning Man. I never thought about pursuing a career as a professional DJ as I was constantly traveling and my career in creative direction and production design/management was constantly growing. I just DJ'd for fun and when I was asked. It's all been really surreal and I'm very grateful and blessed to be doing what I love most professionally now.
"I'm only now getting to the point where I'm starting to take everything I've learned over the past 3 years and really enjoy it"
EG: And now you're deep into your first productions, right? What has this process been like?
Tommy Raffa: Deeper and deeper, yes. It's been quite a learning process that doesn't end. I'm only now getting to the point where I'm starting to take everything I've learned over the past 3 years and really enjoy it. I've taken pieces that speak to me and made them more creative and fun. What I've learned the most is the discipline to carve out time just for the studio, as every time I would start to get into learning production or working on a track, I had to travel soon for a gig. By the time I got back to it, I would have to rewind many steps to get back to where I was.
I must say it can get quite frustrating, as it's a lot of information to take in, but art and craft take time and I really wanted to get my ideas out of me and learn as much as possible to find my own craft in production. I'm very happy I dedicated the past couple of months to solely focusing on being in a studio and learning as much as I can and progressing. I've almost completed 4 tracks that I had left because summer came up in the past and have started and almost completed 3 more that I feel good about.
EG: What can your fans expect on that front? How would you describe your "dream" sound?
Tommy Raffa: Fans can expect sounds similar to the tracks I like to mix in my sets. My "dream" sound has elements of all the genres I love. I want to make music that is truly unique and different. Psychedelic melodies, organic sounds, bass-driven grooves, the right amount of funk, and catchy lyrics to take you on a journey and captivate the listener to get lost in the moment with the music.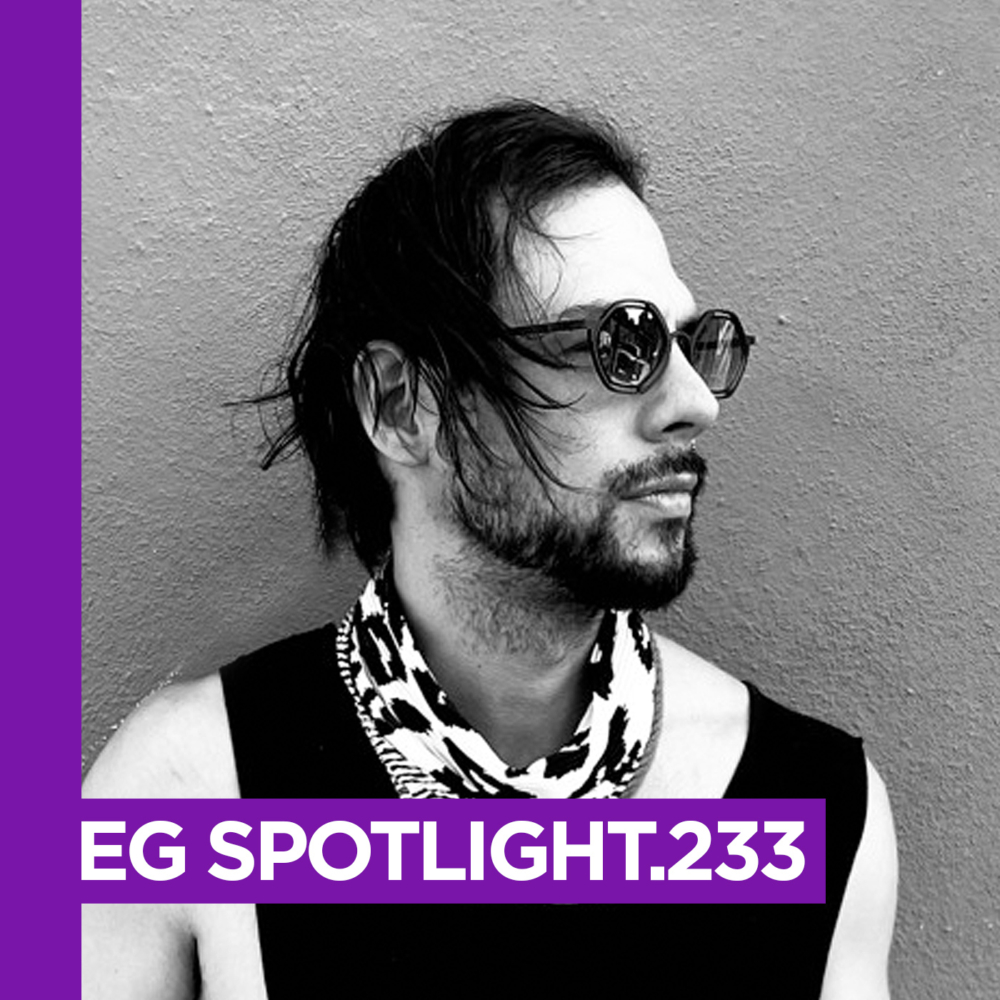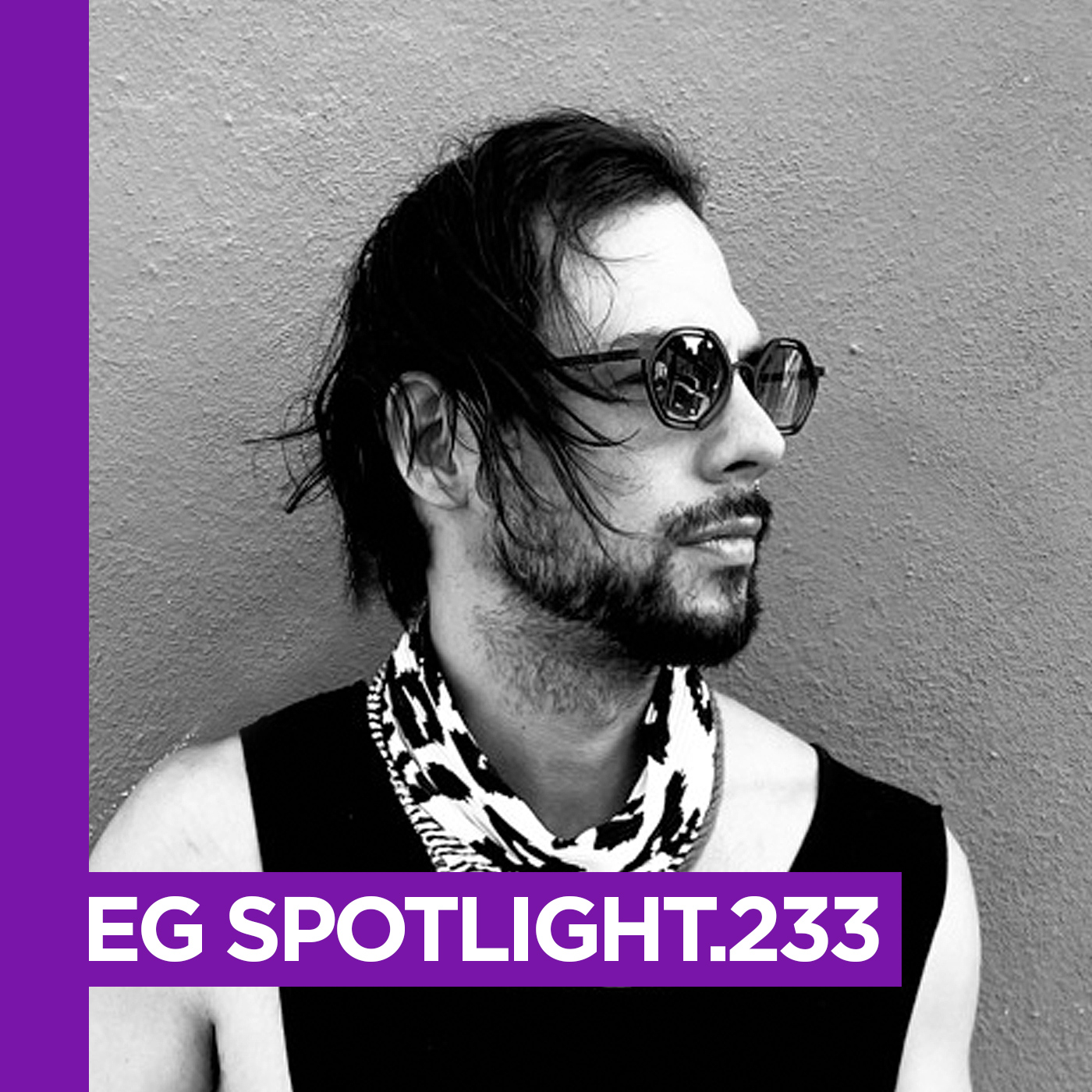 EG: How do you keep entertained when not in the studio? Have you checked out any good movies, series, books, or albums you'd recommend?
Tommy Raffa: When not in the studio I like to be outside or in nature as much as possible. As far as entertainment, I am a big lover of all of the above.
I feel like quality films are rare the past few years so I made a list of many all-time favorites and movies I've seen recently that I like.
Movies – all-time favorites I recommend: 'The Doors', 'The Rules of Attraction', 'True Romance', 'Donnie Darko', 'Blade Runner', 'A Clockwork Orange', 'Trainspotting', 'Hanna', 'Dune' (2021), 'The Departed', 'Inception', 'Pulp Fiction', 'Kill Bills', 'Romeo & Juliet' (Baz Lurman), 'Into the Wild', 'The Beach', 'The Fifth Element', 'Prometheus', 'Looper', 'Limitless', 'Blow', 'Go', 'Valerian', 'Waking Life', 'Hot Summer Nights', 'Minority Report', 'RocknRolla', 'The Big Lebowski', 'Ferris Bueler's Day Off', 'Wayne's World', 'City of God', 'Bohemian Rhapsody'.
Recent Movies: 'Infinity Pool', 'Flora and Son', 'Mooonage Daydream', 'Freedom' (George Michael doc.), 'Operation Fortune', 'Everything Everywhere All at Once'.
Series: 'Peaky Blinders', 'Vinyl', 'The White Lotus', 'Succession', 'Euphoria', 'The Righteous Gemstones', 'Black Mirror', 'Philip K Dick's Electric Dreams', 'The Leftovers', 'Curb Your Enthusiasm', 'Vice Principals', 'No Reservations', 'Planet Earth', 'Frozen Planets', 'Our Planet', 'Our Universe', 'Night on Earth', 'Animals', 'Daisy Jones and the Six'.
Books: Currently Reading 'Rick Rubin – The Creative Act: A Way of Being', 'David Byrne – How Music Works'. I also recommend 'Atomic Habits', 'Clarity & Connection', 'Becoming Supernatural', 'Moby – Then it Fell Apart'.
Albums I've recently revisited some of my favorites for inspiration: 'Pink Floyd – Echoes', CR20, 'Art Department – Natural Selection', 'Maceo Plex – Life Index', Ratatat 'LP3' and 'LP4', Darkside, 'Radiohead – In Rainbows', 'Daft Punk – Random Access Memories', 'Crazy P – Age of the Ego', 'The Acid – Liminal', 'Fever Ray' (Deluxe Edition), 'Nicolas Jaar – Essentials'.
I mostly listen to sets on SoundCloud, unreleased tracks, playlists I've been sent, playlists I've made, or radio stations off of songs. I love to discover new music.
EG: Very nice selection. Can you share something personal with us that only a few people know about?
Tommy Raffa: Then it wouldn't be personal anymore (laughter). Before I joined the circus that is the music industry, I was dead set on being an actor and pursuing an acting career for many years. I guess my love of music and acting my whole life really suit each other in being a DJ.
"My "dream" sound has elements of all the genres I love. I want to make music that is truly unique and different."
EG: What's next for Tommy Raffa? What particular milestones are you looking forwards to this 2023? Where can your fans catch you next?
Tommy Raffa: I'm really looking forward to my second summer season residency at Cova Santa in Ibiza for ADID After Dark. Last year ADID did its first After Dark season there. Since the outdoor venue has sound restrictions at midnight, we move the party into the club room where Jim Rider and myself keep things moving until 5 am with many special guests who also played outdoors on the day. I really enjoy playing club sets and keeping the energy alive. May 17-21 I am playing Summit At Sea, which I'm also really looking forward to. I will be returning to VooDoo Village festival in Belgium on Sept 10th, which was a big highlight of my career last year, sharing the stage with some of the biggest talent acts in the industry. Always playing sound camps and art cars at Burning Man is a highlight of my year. There are some other major gigs I'm very excited about coming up this year that I can't disclose at the moment. Be sure to find me all around Europe this summer announcing gigs and tours soon on my Instagram.
EG: Thank you so much for your time, Tommy! We wish you all the best for the future.
Tommy Raffa: Thank you very much. I'm honored to be a part of the Electronic Groove family.
Follow Tommy Raffa: Instagram | SoundCloud