Voldemar is an aspiring Russian DJ based in New York City. He has been creating and performing music since he was seven years old. Most recently, his musical path led him to produce electronic music. Voldemar's is a unique mix of Russian folk, organic melodies, and electronic beats. He mainly works with downtempo, progressive, and organic house.
As Voldemar joins the ranks over at our EG Spotlight mix series, EG caught up with the Russian artist to learn more about his background, his own party concept, future endeavors, and more.
EG: Hi Voldemar! Welcome to EG. It's a pleasure to have you here with us. Where are you based right now?
Voldemar: Hey-hey! Thank you for having me, I appreciate it. I currently live in New York.
EG: Let's dig into this…We'd like to get to know you in depth. How did you come across electronic dance music? Do you remember what it was that drew you in?
Voldemar: Well, I remember I was a 5-year-old kid and I was literally singing all the time and everywhere back then. At 7, I went to attend a music school for piano classes, and even before I knew the notes, I learned to play music by ear. At 12, I got a keyboard and I started writing ballads and pop songs. I had a friend with a studio, so I could record my vocals for my songs. For someone in Russia, at that time, it was simply incredible. I was so proud of myself!
But I always liked everything trendy, so when I was 18, I got interested in electronic music. At that time deep house was very popular in Russia. I remember I had the EJay software to create music from prepared loops. Since I have a well-developed ear for music, I tried to create something similar to what I listened to. It was fun. I still have some of these tracks.
EG: You're from Russia, but made the move to New York, right? Was it motivated by music?
Voldemar: Not at all. Russia is fine, but at some point, I felt I was cramped there. Even 5 years ago, when I had just moved, we still had the vibe of the Soviet Union in everything. I don't think it's my cup of tea.
EG: And when did you decide to give music production and DJing a go? What was that process like?
Voldemar: In 2018 I went to Burning Man, where I heard a lot of organic electronic music. But it was only oriental or Latino-led, and I thought, what about Russian folk music?
I went back and told my friend who was also into electronic music and parties: "we should do Russian folk-styled parties". We immediately came up with the name – NOSTROVIA (which comes from the Russian word for "cheers" – "na zdorovie"). We started with small parties in our basement, but I wanted something special – not just party venues. So, we started playing at Brighton Beach (babushkas were just happy), in Prospect Park, etc.
At the same time, I got to think about my own style, a unique sound in music. Later, we met the guys from the Art Gallery…they liked our idea of Russian folk style (at that time we even got some decoration – hay, kokoshniks, Khokhloma) and we moved to Dor Dor Gallery in Bushwick. After Covid, party life in the city became slower, so now I'm focused on music production mostly.
"In 2018 I went to Burning Man, where I heard a lot of organic electronic music. But it was only oriental or Latino-led, and I thought, what about Russian folk music?"
EG: By the way, these past two years have seen your first releases ever, right? Congratulations! How do you feel about them? How would you describe your sound?
Voldemar: Thank you! Well, I'm a perfectionist – I always say: "you could do it better". But I wanted to learn what the release process is like – I had never worked with labels before. It was a great experience (so you understand, at that time, I didn't even know what a remix pack was). And, of course, I was so proud of my first release. Thanks, Underground Progressions label!
About my sound…I am still trying to figure out what my sound is and how to move it from my head to the DAW. But, what I know for sure, is that my key is harmonic minor. My Russian soul pushes me to sadness, and melancholic melodies, but on top of it, I like groove and energy. So, I try to mix a chill vibe and a "dance drive". Let's call it that.
EG: What would you say is your "dream goal" when it comes to music? Where do you see yourself years from now?
Voldemar: I'm not sure I have a specific goal. If we are talking about music production, I want to find my sound and get into big labels (of course) and collaborate with the artists that I feel close to (not only from the electronic music industry). I would also like to make music videos, and I'd be happy to develop this.
Talking about DJing, I see a lot of parties in jungles, deserts, and mountains. I love this, I love nature. And of course, the biggest music festivals. I'm a maximalist.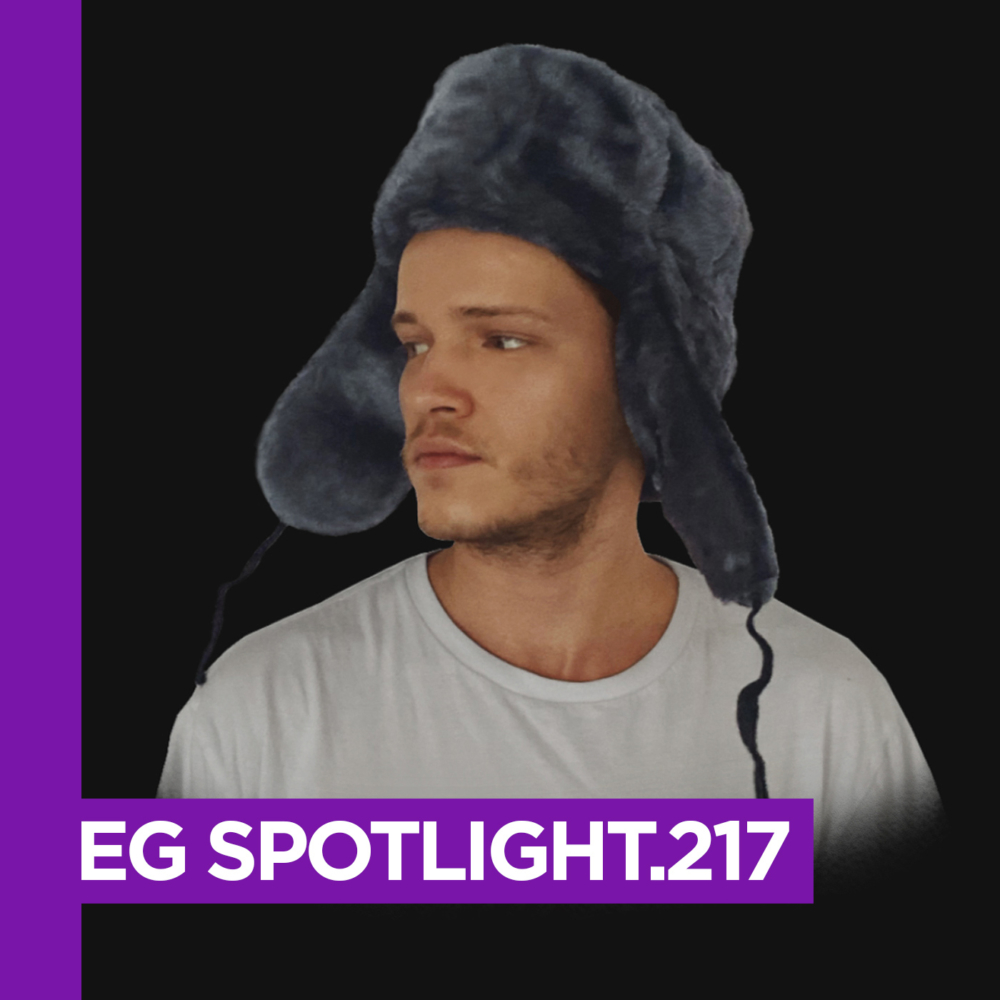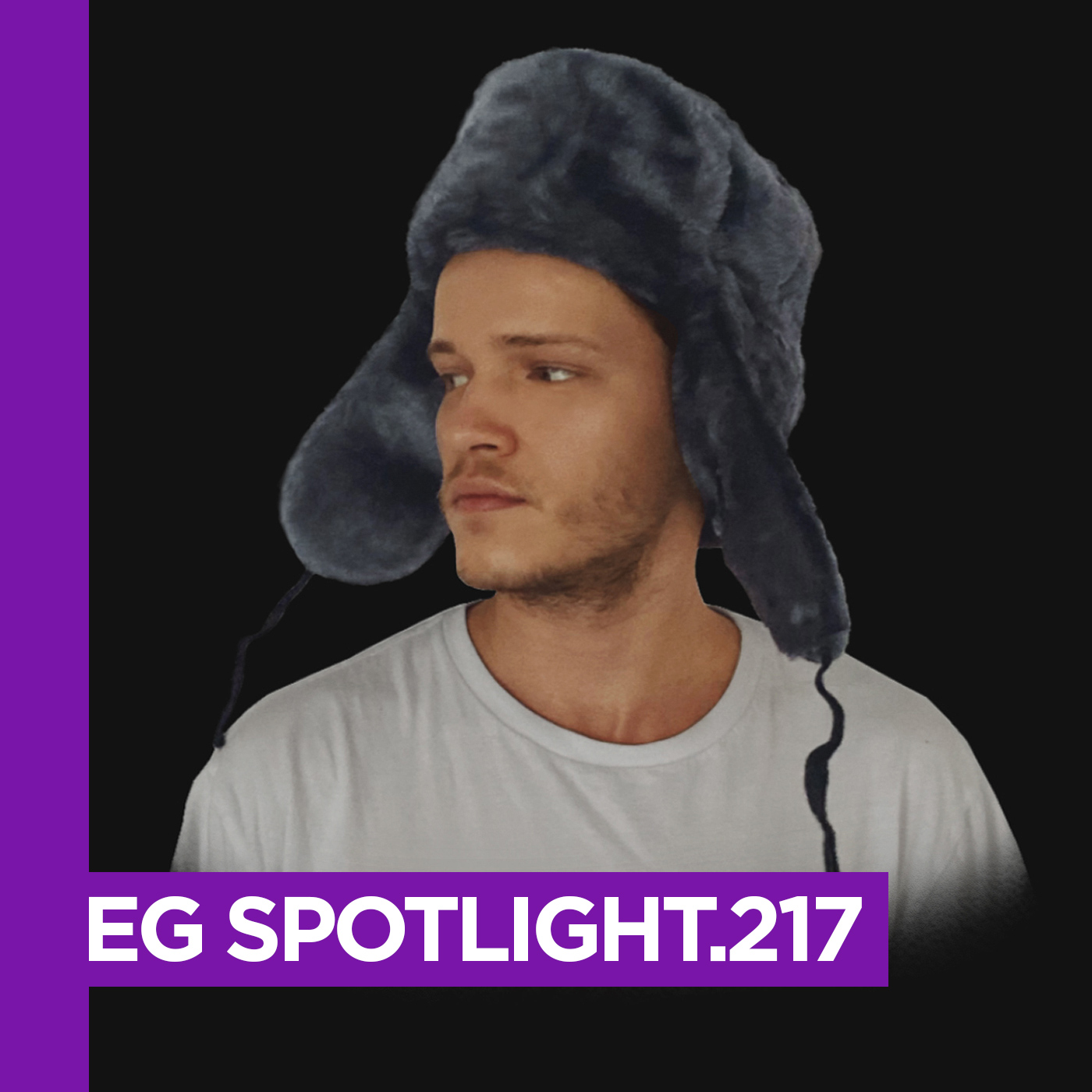 EG: How do keep entertained when not in the studio? Any good music, books, or series you'd recommend? Where do you go looking for inspiration?
Voldemar: The most inspiring for me is nature – beaches, mountains, islands. In a couple of weeks, I'm going to Hawaii. I'm so excited! I'm also interested in psychology – I think, before we start doing anything, we should be friends with ourselves.
EG: How would you describe your local scene? What could it be doing better?
Voldemar: As I mentioned before, after Covid, party life in NYC became slower. I think before we had so many famous DJs playing every week. Now, I see the same faces a bit too often. At the same time, many new promoters and venues began to appear. Maybe this is the beginning of something new in the industry. New century, after all. We'll see.
"My Russian soul pushes me to sadness, melancholic melodies, but on top of it, I like groove and energy. So, I try to mix a chill vibe and a dance drive"
EG: What's next for Voldemar? What particular milestones are you looking forwards to now? Where can your fans catch you next?
Voldemar: Last month I posted a music video of my track and a label offered to release it. So now I'm working on that – I need to create a full track and make it sound better. Also, we are preparing a new NOSTROVIA party (I hope, in March). So yeah, I have something to do. Stay tuned!
EG: Thank you so much for your time, Voldemar! We wish you all the best for the future!
Voldemar: Thank you again for having me. It was fun!
Follow Voldemar: SoundCloud | Instagram | Facebook | Spotify