Over the recent years, Australia has become a hotbed for breeding out-of-the-box talent that has taken all genres by storm, and The Oddness is no exception, as Warwick Ferguson explores every sonic corner without prejudice.
'Observations as a Stranger', his latest release on Beat & Path is a true testament to his curiosity and sees the producer collaborate with standout acts like Infusion's Jamie Stevens, Dylan Já, Lil' Magdalena, and Anita Musca for a spellbinding album that recreates that feeling of being in the sidelines and under the spotlight at the same time.
On this occasion, we talk with The Oddness about his latest project, first-time collaborations, creative views, and expectations.
Electronic Groove: Hello Warwick, we're really excited to have you over. Thank you for being here with us. What has the year been like for you? Were you able to cope with all the general madness?
The Oddness: Thanks so much for having me. It's definitely been a strange year that's for sure. I made the decision pretty early on to turn the situation around and try and find positives. We had very strict lockdown here in Melbourne and so, I tried to make the most of the extra time, coming out the other end of it having accomplished things. We're coming out of it here now in Australia and it's exciting to see how the sacrifices everyone had to make will pay off.
EG: We know this is a big year for you, with the release of a phenomenal sophomore album, 'Observations as a Stranger'. Curiously, I think that's what this year has felt like for a lot of us, as we watched it all go up in flames. What's the general concept for you behind the album? Is that how you feel basically nowadays?
The Oddness: The concept and title of the album are more of a reflection on how I make music. To look at music from a complete outsider's perspective, almost like if an alien being were to experience music for the first time without the concept of genres, or cultural ownership, to really just be able to do anything you want with it.
'Observations as a Stranger' by The Oddness will be out on December 11th, via Beat & Path. You can pre-order your copy here.
EG: Did you set out consciously to make a record like this? or was there some particular trigger with a couple of songs down the line?
The Oddness: You could probably say it was a conscious effort, It was something that was in the pipeline with Beat & Path for a while and I had a few of the tracks finished. The vocal ones like 'My Awake' and 'Exhale' were the building blocks for it, and then I wrote the other tracks to build a cohesive body of work around them.
EG: How were you guys able to keep up creatively with this adverse climate around? Do you think that the uncertainty of it all served as some kind of fuel? Do you prefer to compose in the calm or the turmoil?
The Oddness: I definitely missed doing gigs, but I was putting a lot of time into perfecting our live show and that was taking away from creating new music. So when Covid-19 hit I really just put my head down and was lucky to hit a really creative spot, using that extra time to take advantage of it. I definitely prefer being in a calm place when I create, But honestly, I looked upon this as a calm time, everything slowed down, I really think of it as a break from the turmoil.
"To look at music from a complete outsider's perspective, almost like if an alien being were to experience music for the first time without the concept of genres, or cultural ownership"
EG: About the different collaborations. How did they come to be? Were you looking specifically for those skills provided by collaborators? Or was it a more 'organic' thing?
The Oddness: I'd never really collaborated before with other artists, I'm a bit of a control freak,  and it's something I really wanted to explore with this album. The tracks with Anita and Dylan were actually recorded quite a while ago, and both are really good friends of mine, Dylan also is part of The Oddness 'live band', so after revisiting the tracks a couple of times we got to a place with them that we were all really happy with.
Lunchybloom and Jamie Stevens are also close friends, and we'd been talking about doing something together for quite a while so was great to finally collaborate with them. Both of those tracks came out better than I could hope for, they're both quite different from anything I've done before.
Maggie (Lil Magdalena) was someone who was recommended to me by Uone for the 'Sing It Back' cover, we hit it off straight away and she absolutely nailed it.
EG: How does 'Observations as a Stranger' differ from your previous work up to this point? Do you sense a palpable evolution in your sound?
The Oddness: There's a couple of tracks on the album that fit in with the sound that I have developed over the last couple of years, but most are completely out of my comfort zone, but that's one of the reasons I really wanted to do another album, It's hard to try something leftfield with a single release or a short EP, but this was a way to put all of those kinds of tunes together and have them listened to at as a collection. I could say it is an evolution, especially working with singer-songwriters, which is something I really want to keep exploring.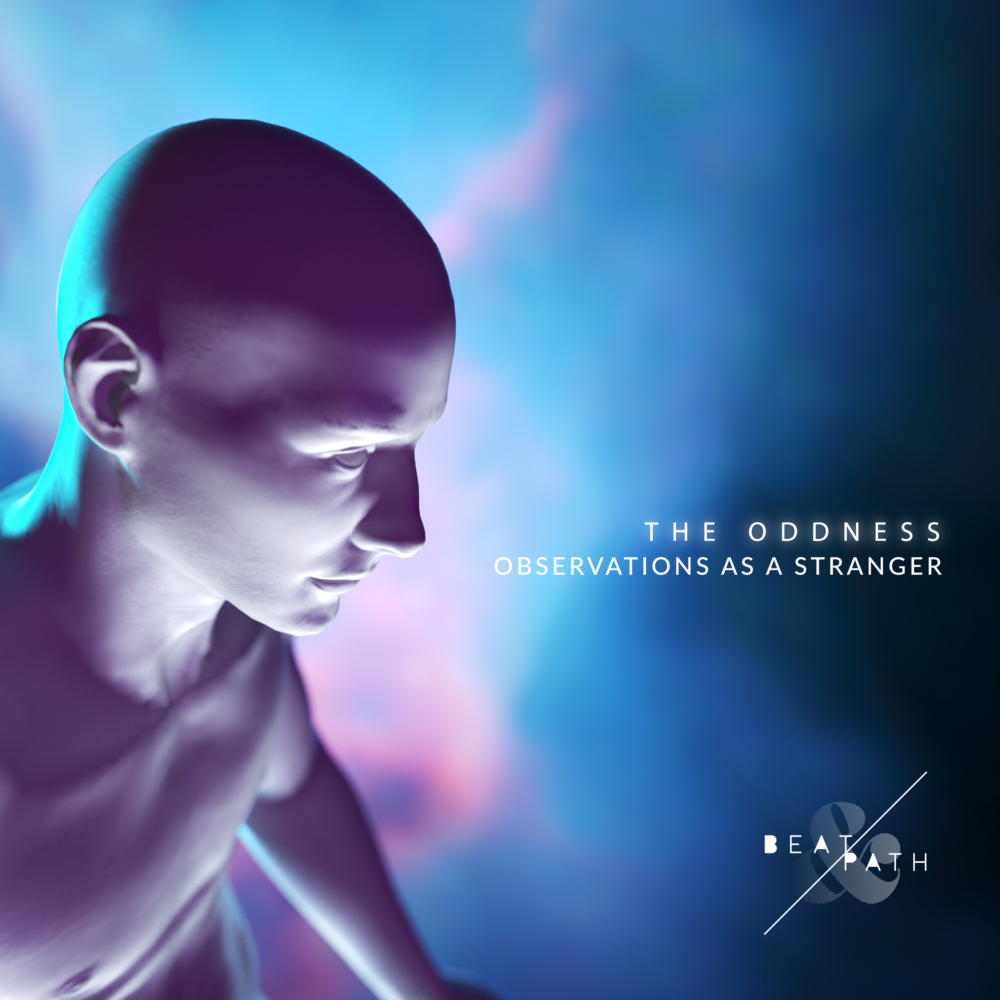 EG: There's a very special take on Moloko's absolute classic 'Sing It Back', featuring Lil Magdalena. Could you explain to us how did that happen? Was it hard to get clearances? What drove you guys to go down in that direction for this re-imagination?
The Oddness: I put together a bootleg edit of that track a couple of years ago and it took off. It's a track  I always wanted to perform a cover off with a singer as part of our live show, and Uone from Beat & Path floated the idea of actually licensing it and recording it as a cover for the album.  The different direction it took was mainly led by Maggie's vocals, when she sent me the first take it blew me away, She added this darkness to it which made it take on a whole new feeling. The licensing process is actually quite easy for a cover, you just have to make sure all of the songwriting credits are in order and pay some licensing fees.
EG: Now, on the more technical side of things. What instruments are the stars of 'Observations as a Stranger'? Any new great gear that you discovered during the sessions?
The Oddness: I've kept my studio setup pretty simple recently, as when I'm creating the tracks I also think about performing them live. I use Ableton Push as an instrument to play all the keys and also have a Moog Sub 37 for most of the arpeggiated synth lines, it also adds a bit of grit to the sound of the tracks. Dylan played guitar on a couple of the tracks which was great, and I used a sample pad to play a lot of the percussion.
"There's a couple of tracks on the album that fit in with the sound that I have developed over the last couple of years, but most are completely out of my comfort zone"
EG: Given that you have a new album out, and that there seems to be some light at the end of the tunnel regarding the pandemic. Have you got any big plans for next year? Will we be able to dance to 'Observations as a Stranger' in a live setting?
The Oddness: The biggest disappointment for me this year was having to cancel my European tour, I had some great bookings including Boom Festival and Noisily, it was what I've worked years for so it hit pretty hard. We're very lucky here in Australia with the way we tackled the pandemic. The extreme lockdowns we went through were tough but we've set ourselves up to be getting back to normal quicker than almost any other country, so the festival scene hear is looking like being back on track for next year, with a focus on Australian artists instead of big overseas acts, so I'm actually really excited about that.
One of the first outdoor festivals that's going ahead is Elements in Queensland, during mid-December, that I'll be playing at and I'm looking forward to it so much. Just to hear music out of a huge sound system again and be amongst people enjoying it will be amazing.
EG: Thank you so much for your time, Warwick!. It was a pleasure having you with us, and learning more about this fantastic album. All the best to you in the future!
The Oddness: Thank you so much for having me and the support the Electronic Groove has shown the album!
'Observations as a Stranger' by The Oddness is now available via Beat & Path. Stream above and grab your copy here.
Follow The Oddness: Facebook | Instagram | Soundcloud | Spotify
Follow Beat & Path: Facebook | Instagram | Soundcloud