Sincopat initially comes up as an adventure of the Valencian composer and producer Marc Martínez Nadal, also known as AFFKT, for outputting other related new artists' sounds and personal projects. The name Sincopat, syncopated in Valencia's language, represents its own essence, its land's, and the music's, which actually serves as a starting point for the label. After ten years of work and with more than two hundred releases, the label is in a moment of maturity, being a worldwide benchmark of avant-garde electronic music.
Now, Sincopat proudly presents its 100th release with AFFKT's 'Plot' EP. In a landmark to remember, EG catches up with AFFKT himself to learn more about the past, present, and future of Sincopat.
EG: Hi AFFKT! It's an absolute pleasure to have you here with us. How have you been? What have you guys been up to?
AFFKT: The pleasure is ours, nice to chat with you guys. The whole Sincopat family is doing well despite the odds; we have been working hard on our new releases and trying to achieve all our goals as a record label.
EG: We're glad to hear that. Let's kick this one off…How did the label come together? How was Sincopat born? What is its original mission?
AFFKT: Sincopat was born 11 years ago, initially focused on the search for the musical essence of my sound as AFFKT and of course with the conviction of having a different and personal story to tell always looking to the future as a sign of identity.
The name Sincopat -syncopated in Valencian- represents my own essence, the essence of my land, and that of my music, which actually serves as a starting point for the label. Both in the past and today, we continue with the same desire to release unique and cutting-edge music from artists from all over the world.
Electronic Groove: How would you define the sound of the label by now? How has its vision evolved since its inception?
AFFKT: I think it would be hard to find a single label or description that could contain our entire discography. Although we have released in our discography from hip hop to electronica passing through from techno or deep house. I think that nowadays, thanks also to the Beatport genres; the public sees us as an indie dance label, maybe also because ours is like a mix of many styles and influences.
But the truth is that our only premise is to release music that we consider special and that we would like to keep sounding timeless with the years. My vision has changed a lot and of course, it has gone hand in hand with the music I make and like as an artist. I think that Sincopat as well as myself as an artist have always tried to be above hypes and styles. Although without a doubt, over the years as a label manager, you learn to be very sure of what you want to get out and what you don't. Music has to touch your soul in some way.
EG: By the way, congratulations on Sincopat's 100th release. What a milestone. How are you feeling about such an important number in today's rapidly shifting digital scene?
AFFKT: The truth is that the whole team feels very proud of this anniversary; it was a goal that I didn't imagine when we started. After so many years and so many releases, also have in mind that we also have the series of BeenTouched with almost 70 releases, the UpSideDown, the Sincopat remixed, and the 4 albums we have released so far. It seems like yesterday but it's been almost 12 years now. I believe that new challenges will come, and of course, to go further, to take even more care of every single detail is our priority right now.
"It is not so easy to explain what we are looking for in Sincopat as a label, often it is nothing in particular and it is everything at the same time"
EG: What can we expect from your 'Plot' EP, sonically? How has it been received so far?
AFFKT: The feedback we have so far has been amazing. All the release tracks have been slowly matured and tested over a long period of time until I have been truly satisfied, and I think you can tell that by listening to it. It is a release that reflects our past, present, and future. This EP brings together in one release everything I like at the moment and is masterfully remixed by artists that I respect and admire a lot.
EG: Are there any plans in the works to celebrate with a showcase or a special one-off?
AFFKT: Yes, we are already working on a showcase for 2022, but the situation is again so uncertain that I prefer not to advance anything. But we will certainly be spreading the Sincopat sound to as many places as possible. We will be 12 years old, and it is another great reason to celebrate.
EG: Back to the label…How do you guys go about selecting which new submissions to sign? What do you generally look for?
AFFKT: It is not so easy to explain what we are looking for in Sincopat as a label, often it is nothing in particular and it is everything at the same time. When you hear a song that you really like and that is connected to what you like, you usually feel it instantly. What we do tend to have clear is what we don't like, we run away from predictable music and sound clichés. Whatever you do, try to sound unique and personal, I think that's the key.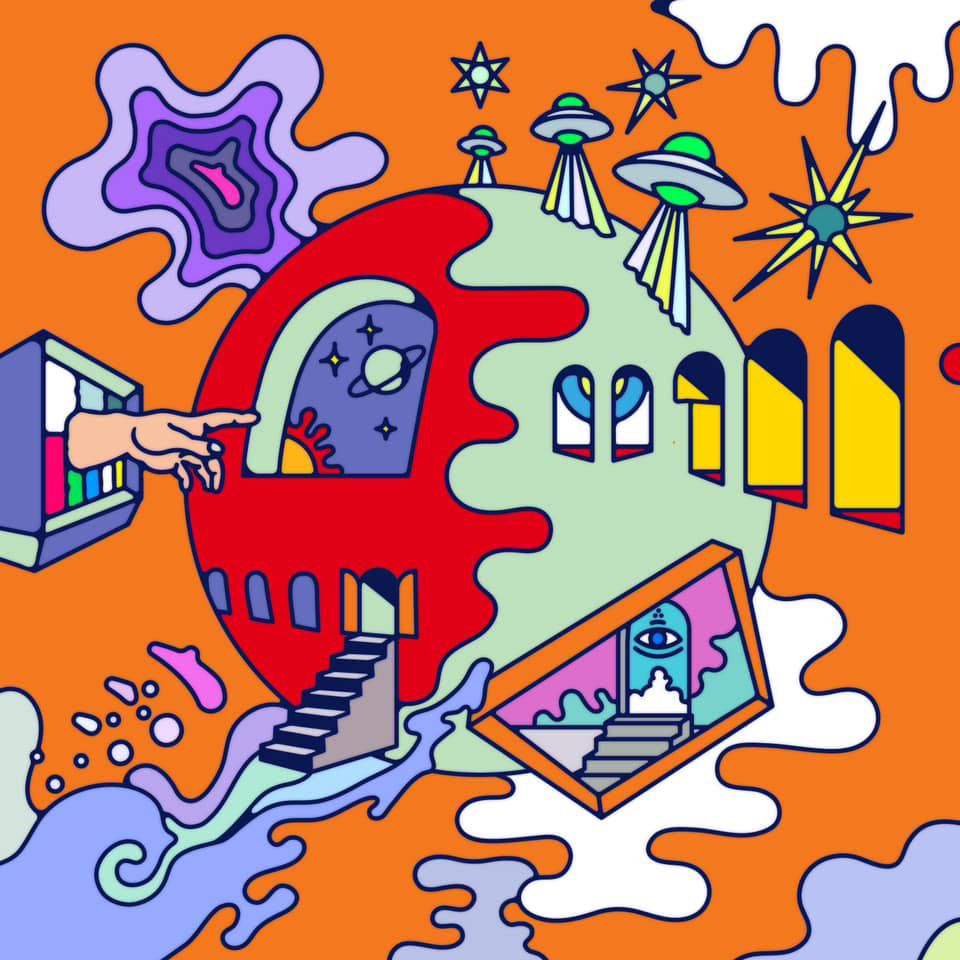 EG: We know that most times, it also has to do with the artist behind the music. What do you look for there?
AFFKT: Normally I try not to think about the artist and concentrate only on the music, I don't think it would be fair and honest otherwise. But it is true that sometimes it is difficult not to listen with a special predisposition to an artist you already know compared to a new artist you are listening to for the first time. But as I say, I try to do my best not to let this influence me.
EG: If someone new to the Sincopat catalog is looking to dive into it…What pieces would you recommend? Which of your favorite ones encompass the musical vision of the label?
AFFKT: First I would recommend you to listen to all the albums we have released; I think this selection perfectly reflects the wide spectrum of Sincopat's sound:
Regarding the rest of the EP or single releases, I feel them all in a very special way, and then there are so many releases that even after all these years still seem so special and timeless to me that it would be difficult to keep just a few of them. My recommendation is that you get lost in all our discography and I am sure you will be surprised.
EG: How hard is it to grow while balancing the financial aspects of running a label and also trying to stay true to that initial artistic motivation that led to its foundation?
AFFKT: It's very difficult, the first years of a label are very hard. As a company, I personally believe that a record label is not a profitable business, at least not until some time has passed and you have learned to balance your expenses and profits. I also believe that people who decide to start a label are driven by other things, mainly I guess by their love for the music.
Just like everything else in life, it is a matter of learning over the years, knowing where to invest and where not to invest, and a continuous learning process to become better and more independent.
"Our best strategy right now is to get the music we like to the people who could potentially like it, but we still believe that word of mouth when you have a good product works organically"
Electronic Groove: In which ways have you grown as a brand since its conception? What has been the importance of promotion behind this growth and in which ways have you applied promotion strategies? Is there something you now know that would have liked to know before setting up Sincopat?
AFFKT: Over the years, Sincopat has become known all over the world, when I travel I can feel the love that people have for the label, it is certainly something that motivates me to keep going. At Sincopat, for many years, our only strategy has been to focus on releasing good music, taking care of every detail to the extreme. We believe that the brand concept is something that should be consolidated naturally through time. But the world has changed and evolved so much since Sincopat wrote its first chapter that it would be pointless to remain on the sidelines.
Our best strategy right now is to get the music we like to the people who could potentially like it, but we still believe that word of mouth when you have a good product works organically. Of course, there are many things I know now that I could have wished I had known years ago. Perspective is a very important thing, not only in the management of a record label.
EG: What else can we expect from Sincopat in the future? What plans are in store for the collective?
AFFKT: I think it is a good time to take another step forward, to stop and look back at the road we have walked, and to think carefully about our next steps. Several releases are already being simmering for 2022, but for now and as far as you can read, we will have -after Sincopat 100 and to kickstart the year- an EP from Kapibara. And we've also already confirmed another great release from Vhyce which I will also be remixing.
EG: Thank you so much for your time AFFKT! We wish you and Sincopat all the best for the future!
AFFKT: Thank you so much for your wishes and hopefully we can chat again for the Sincopat 200!
Listen to Sincopat's Label Series mix here. 
AFFKT's 'Plot' EP is out now via Sincopat. Purchase your copy here.