Buy link: bit.ly/428X2Mx
OX7GEN and Schlick have been working together for over a decade. The former bandmates are back as a duo with their brand-new EP June Moon / Searching, available on the highly respected Mumbai-based label Krunk Kulture.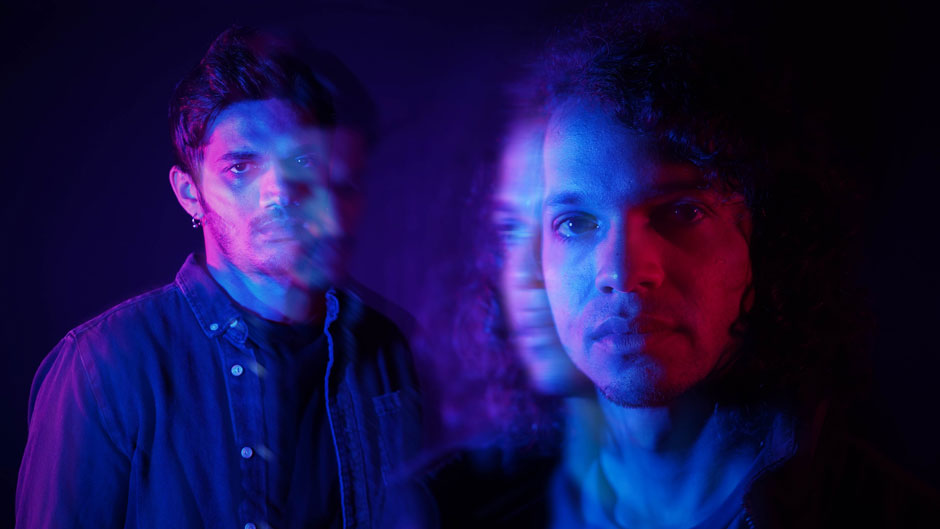 June Moon, available as a single from 10th May, is a vibrant, euphoric track with a real nu-disco vibe. Starting with a steady 4/4 bass and a Frankie Knuckles-style old-school synth line, June Moon is soon complemented with a hypnotic top line, mirrored by a bass end as thick as treacle, this track will make you feel like you're blissed out on the dancefloor, casting shapes through green strobes punctuating dense smoke machine fog. It's easy to imagine people all over the world dancing to June Moon's feel-good energy underneath the bright strawberry moon as it rises in early June.
Searching, available on the full EP released 24th May, is a track that melts you on the spot. Searching is simplistic yet complex, laid back yet brimming with energy. Dreamy, polyrhythmic synths wash over a driving beat, making you want to stretch out your arms and reaffirm just how good it is to be alive.
Having road tested both tracks in Goa and Mumbai over the past four years to ecstatic reaction, OX7GEN and Schlick knew that these two perfectly paired masterpieces are too good to be kept there and just had to be shared with the rest of the world. Krunk Kulture, the label responsible for putting so much of India and South-East Asia's electronic music on the global map, was the obvious choice of label.
OX7GEN on the June Moon/Searching EP: "We really took our time with this release. Having had June Moon in the bag for quite a while now and road-testing it a fair bit, we wanted to get the elements just right before officially releasing it. Searching was an older tune, the first one we wrote together actually, and thought it was a good idea to rework it and add it to the EP. As a drum & bass producer, I usually work with more layers of audio than sometimes necessary, so it was a welcome change to strip down and write these tunes that are so simple, yet impactful. Krunk Kulture feels like the perfect home for my music, having released two singles and an EP on here already. It was a no-brainer to put out this very special release on Krunk Kulture."
Release date: May 24th, 2023.