Transmission starts this Saturday at 9 PM EST.
Nick Warren's The Soundgarden will be streaming another showcase this weekend, featuring six sets from some exciting locations around the world by the likes of Borella, Dastan, Gustin, Liam Sieker & Wilma, Nick Warren himself, and Maga.
Apart from the staple Soundgarden sound, the scenic backdrops are bound to take center stage, as the sets will be broadcasted from Melbourn, Ibiza, Toronto, Washington D.C.'s Arboretum, and Amsterdam's canals.
'Nestled between a massive river and rolling hills were historical buildings with tremendous European influence, but undoubtedly American to their core. I always dreamed of showcasing these elements of my hometown. Like our very own Stonehenge these capital columns are 200 years old from the nation's birth, and are proudly on display at the National Arboretum', says Dastan about his selected location.
For his part, Gustin chose the Ibiza Airport, as the backdrop is reminiscent 'of crazy and hazy mornings on the Space and DC10 terraces over the years which are famed for the low flying planes passing overhead to and from the airport'.
Meanwhile, Liam Sieker had his heart set on a very special location. 'We filmed this set in a special spot close to home in my childhood neighborhood. It's an area I used to spend building hideouts amongst the trees so I naturally thought of it for this project! There is a sentiment to coming back to this place 20 years on to record this unique set', mentions the Australian.
On a similar tone, Borella set her sights on a tree she came across during a paddling outing with some friends. 'The tree felt very symbolic, a juxtaposition of life and death, dark yet hopeful', she says.
Sets by Nick Warren and Maga were recorded during The Soundgarden's 'Sunset Sail', in Amsterdam this past month.
The broadcast will take place via Beatport's Twitch channel.
You can take a look at some of the selected venues, and the timetable below.
3 AM – Borella
4.30 AM – Maga
6.30 AM – Dastan
8 AM – Nick Warren
10 AM – Liam Sieker & Wilma
11 AM – Gustin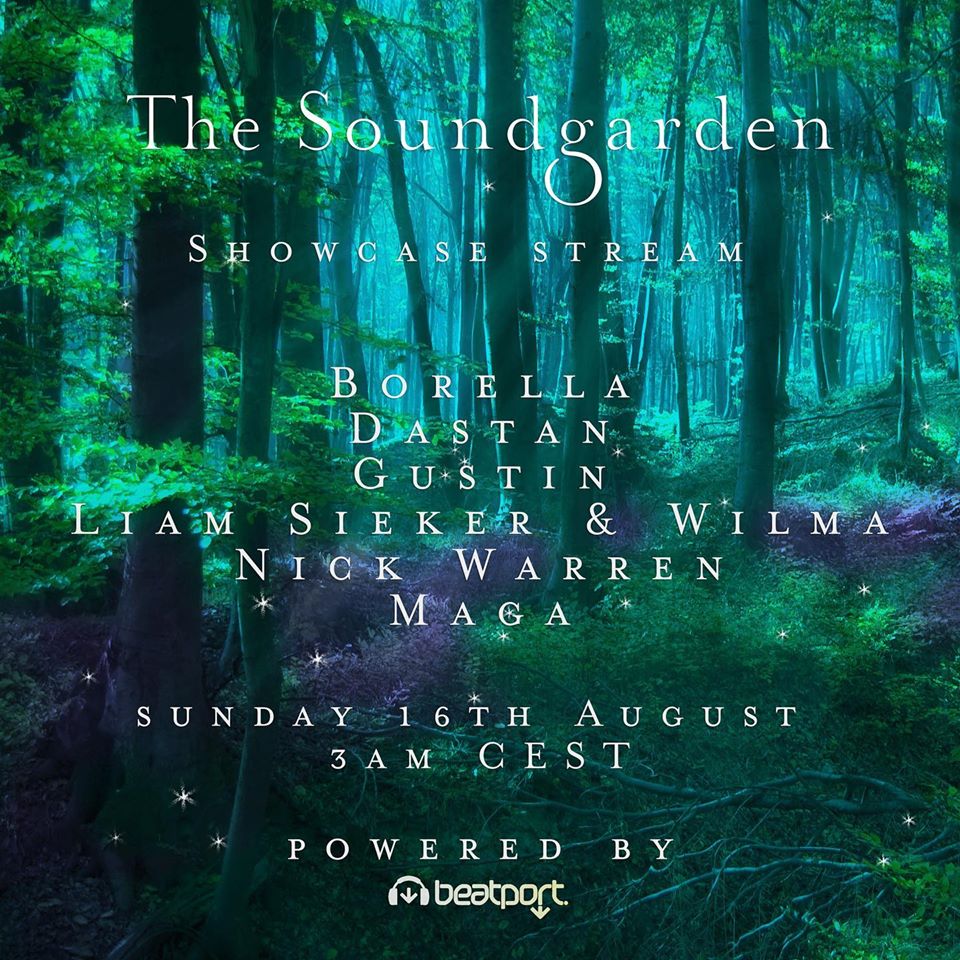 Global broadcast starting times:
Los Angeles: Saturday 15th August 18:00
Buenos Aires: Saturday 15th August: 22:00
Berlin: Sunday 16th August 03:00
Melbourne: Sunday 16th August 11:00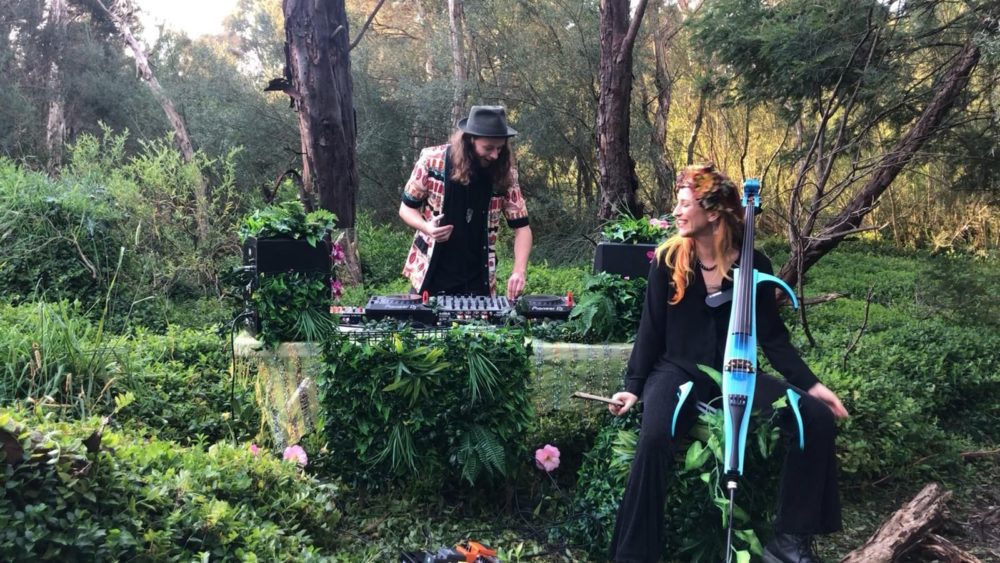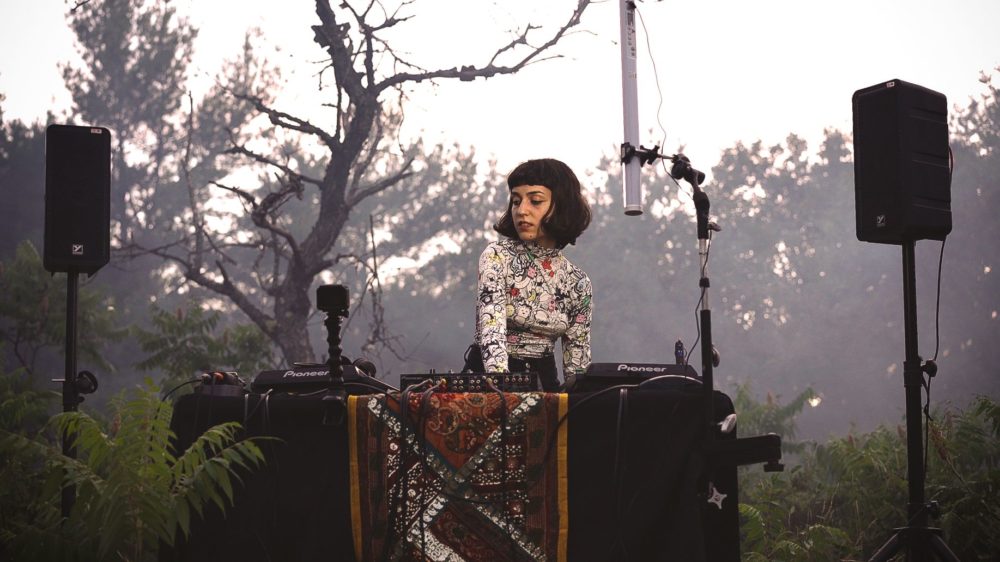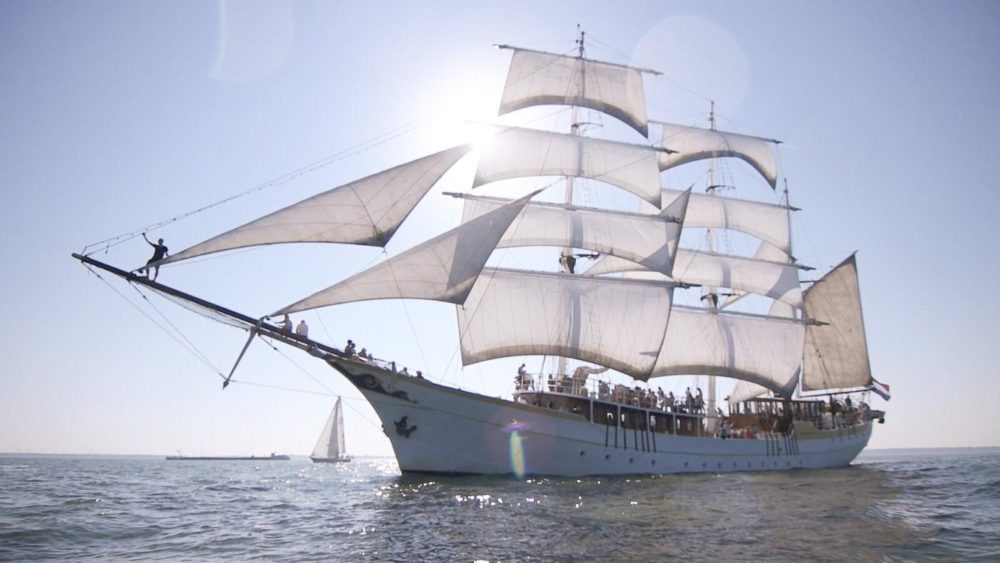 Follow The Soundgarden: Facebook | Instagram | Soundcloud