Continuing to blitz all before them during 2018, Solardo recently sold out The Warehouse Project and London's Studio 338 venue with their brand new event series HIGHER. The pair also enjoyed a second sold-out Solardo Sessions tour, bringing their eclectic beats across Europe and The UK on the back of a summer residency at Hi Ibiza.
Bringing 2018 to a close and beginning the New Year to a great start, the Mancunian pair will bring their beats to North America once again, for a 11-date USA tour stretching across NYE 2018, and through the first week of 2019.
The duo will kick-start their run on 28th December with a highly anticipated show at New York's iconic 'Output' venue for what promises to be one of the last ever events held at the legendary and soon-to-be-closing clubspace. The duo will then take their eclectic sound to various locations, including Chicago, San Francisco, and Miami.
Prior to heading out on their US tour, Solardo have shared with us 10 tracks they can't go on tour without.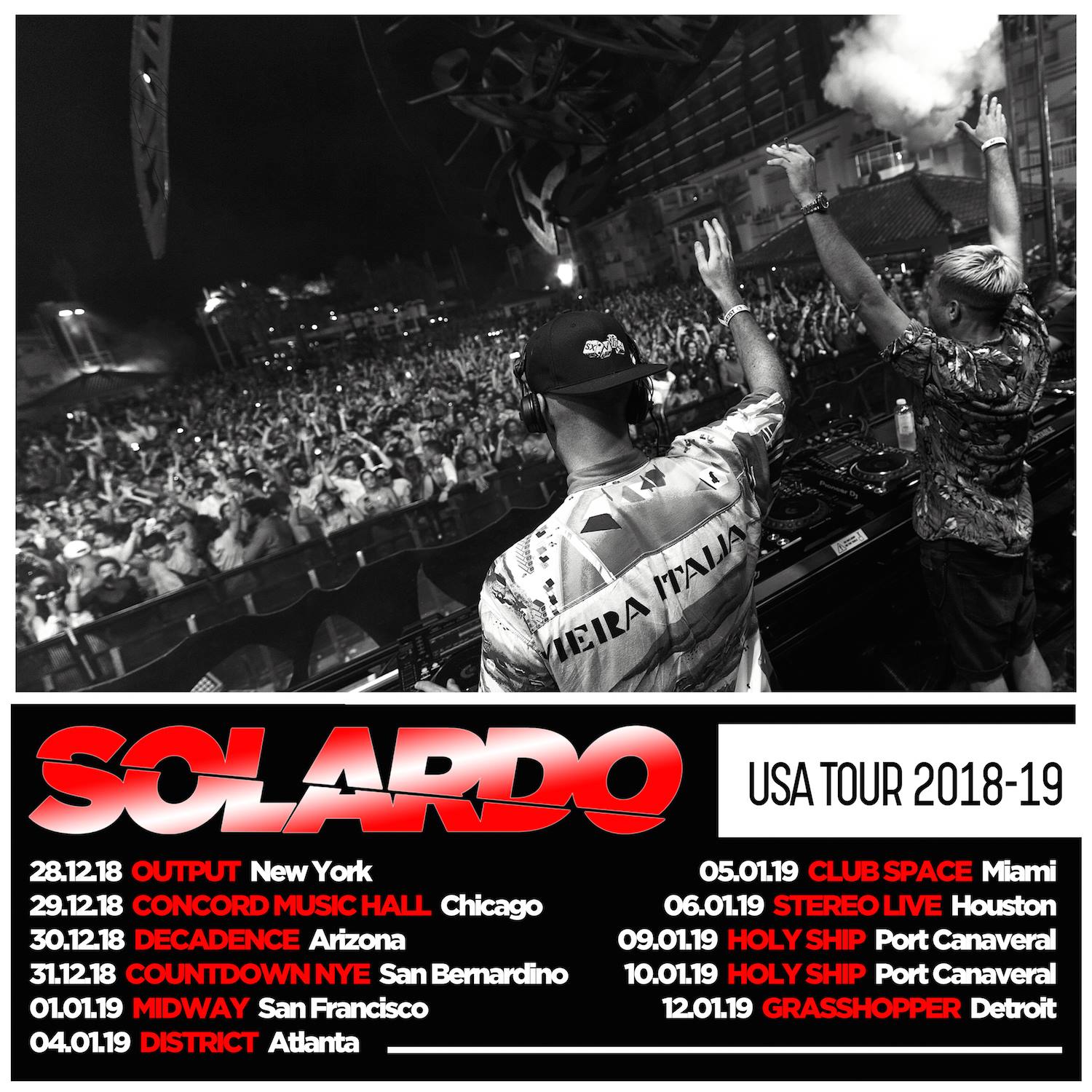 Todd Terry & Leftwing and Kody – Just Getting Warm
Mason Maynard – Groupies
BOT – All My Life To Live
Joseph Edmund – Throw No Shade
Krystal Klear – Neutron Dance
Rebuke – Along Came Polly
Secondcity – Tomorrow's World
Eric Morillo – Colombiano
Dimmish – Sin
Traumer – Classroom