Founded in 2007, showcasing from deep to electro, from disco to techno, Moscow's Deepology has become a true underground staple and one of Russia's leading labels. Moving ahead with their 'Four Seasons Series', in which each of the tracks is meant to represent one of the four seasons of the year, they now present their second installment. Featuring tracks by fellow countrymen Seva K and the A Few Dudes duo, Paris-based Cossway and Berlin's DJ Linus, 'Four Seasons Series EP 2' is a most delightful collection of sonic palettes.
The EP strolls of with Seva K's delightful 'Vignette'. Crafted with a vintage sound through, the track feels warm from the onset, as distorted blips emulate that VCR feel we long for so much, and heavenly chords elevate the track to the clouds.
Aptly named, Cossway's 'Transition' shapeshifts throughout the deeper shades of house music. Ever-evolving, the track morphs from warm stabs into a full-blow psychedelic house ride, that never loses momentum, as it heads for the next stop, which comes in the form of 'Last Cowboy'. For this one, the Russian duo A Few Dudes get down for a groovy, glossy interpretation, full of flavor. With a unique breakdown and gorgeous resonating stabs, A Few Dudes deliver a true showstopper.
The last track on the EP comes from DJ Linus, who steps up with his '7 Trumpets', a classic slice of house, with a bouncy bassline, chord stabs, and an incredible vocal line that is bound to drive dancefloors crazy. As a whole, 'Four Seasons Series EP 2' is extremely well-curated, and the tracks will most certainly provide one hell of a good time.
'Four Seasons Series EP 2' comes as a limited edition of 300 copies, pressed on black vinyl with a white disco bag.
Get your copy here.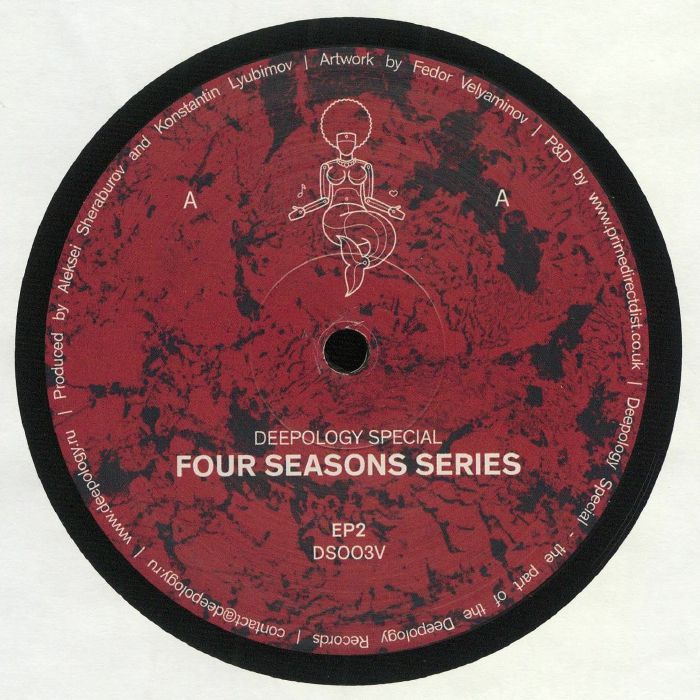 Tracklist:
Seva K – Vignette
Cossway – Transition
A Few Dudes – Last Cowboy
DJ Linus – 7 Trumpets