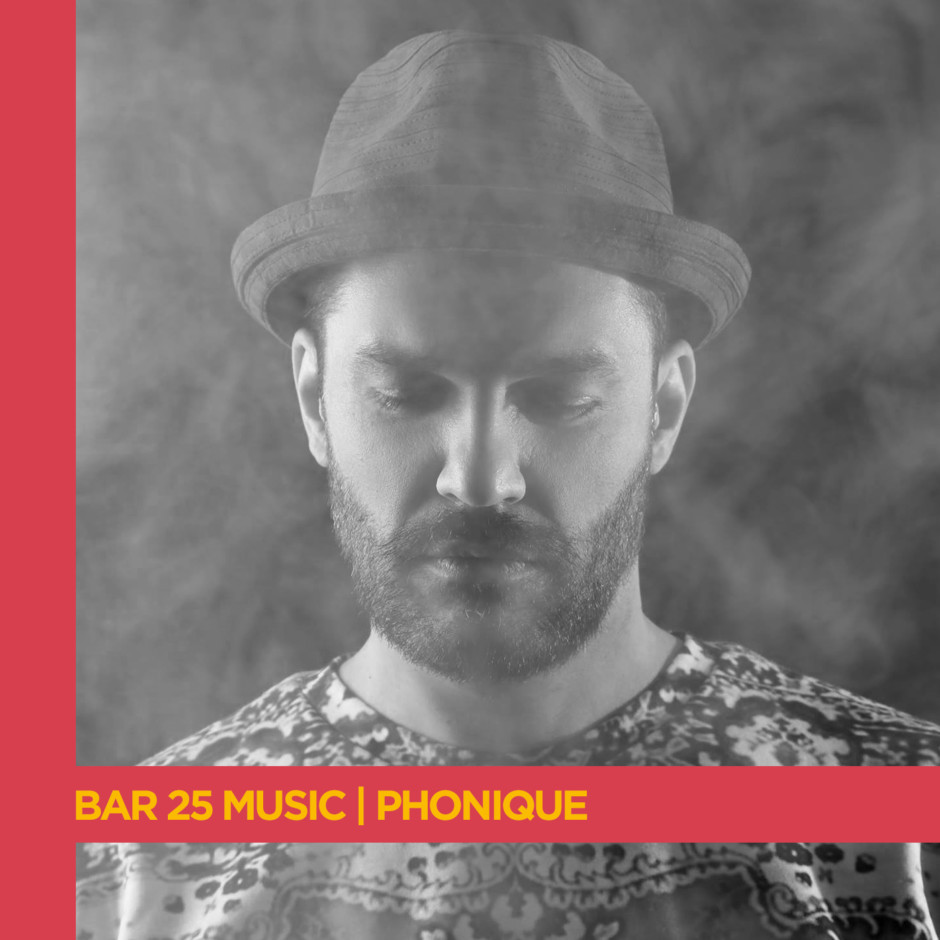 Moving to Berlin in the mid 90's Phonique swiftly established himself as a successful promoter, gathering a solid fan base via his residencies at Berlin nightlife institutions Tresor and Pfefferberg.
His true career break came in 2003/04 following the massive success of his debut album 'Identification' on esteemed label Dessous. The Red Dress climbed to the top of the German club charts in 2003 and firmly positioned Phonique as a rising star. The warm vocal house hit 'For The Time Being' featuring Erlend Oye, an artist best known for his dj kicks series and his bands Kings Of Convenience and Whitest Boy Alive, followed in quick succession. Collectively these tracks would position Phonique as one of Europe's most in demand Djs, earning him three(!) Dj Awards for best deep house artist in 2008 and 2010.
Phonique's production schedule can only be described as prolific. To put this in to perspective, over 500 Phonique entries can be found just on Beatport for acclaimed labels such as Dessous, Poker Flat, Crosstown Rebels, Systematic, Souvenir, his own label Ladies and Gentlemen and more recently Katermukke and Bunny Tiger. The 2010 track 'Feel What You Want', a track from the Kissing Strangers album gained over 40 million views while later the 2012 non-vocal track Vincent Price also got a staggering 10 million views respectively to date!
Phonique's three critically-praised albums attest to his evolving, diverse influences, deep knowledge of house music, and masterful intuition to serve the dance floor. A fourth studio album due for release in the autumn of 2016 on Ladies and Gentlemen, sees him reunited with vocalists Ian Whitelaw and Richard Davis and begin new collaborations with the likes of Stee Downes, Digitaria and Eddie Flashin Fowlkes.
Phonique continues to draw huge crowds with his extensive touring schedule. His special relationship with Brazil sees him touring there up to six times a year, while invitations to perform around the world made him already perform in over 60 countries and on festivals from Tomorrowland to Creamfields.
Follow Bar 25 Music