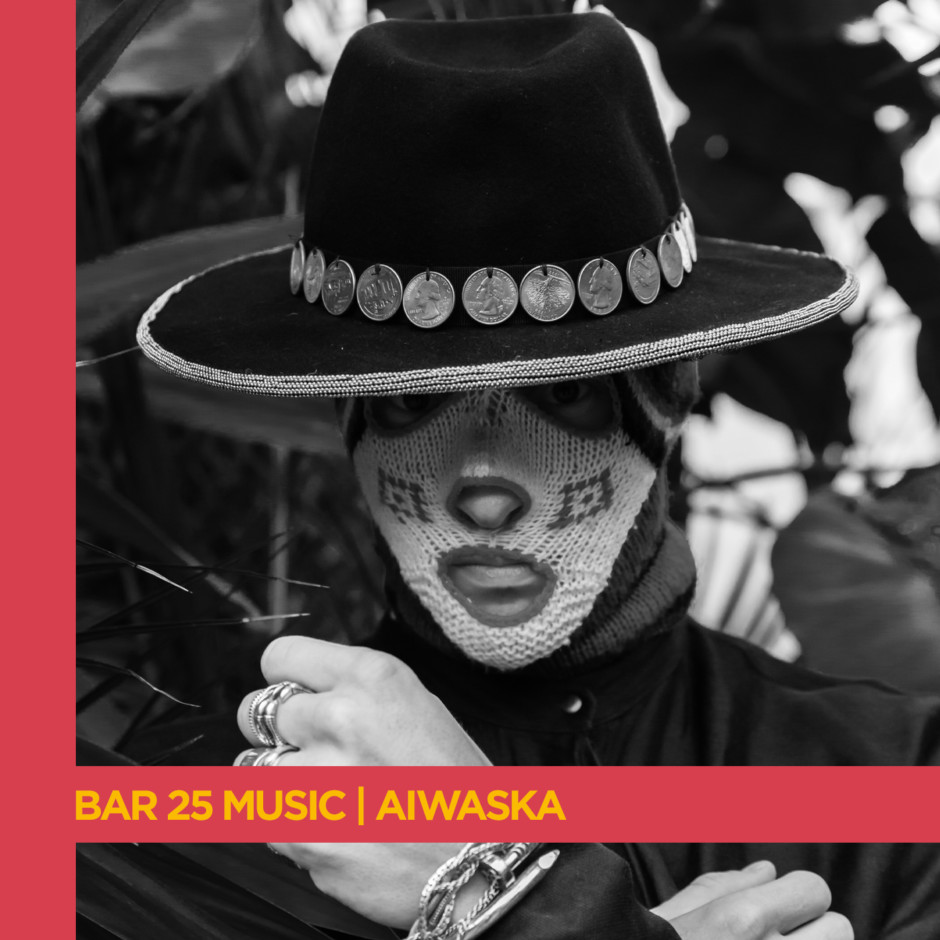 Aiwaska is the project from the mysterious producer with more than 20 years musical background. He has a hypnotic and spiritual sound, with organic chop elements. A perfect blend of Melodic House rhythm, with atmospheric bass lines & hypnotic vocals.
His production expertise has seen him deliver releases for such esteemed dance music imprints as Exploited, Crosstown Rebels, Bar 25 Music and House Music With Love. It's also bought him to collaborate with a whole host of legendary vocalists, such as Robert Owens, Roland Clark, Egyptian Lover, and Aquarius Heaven. He's been asked to deliver his unique style also to remixes for many dance music aficionados like Patrice Baumel, Eelke Kleijn, Jenia Tarsol & Kino Todo, Audiofly, Tensnake, Dj Assault and more. It's this impressive back-catalogue that has seen him gather support from electronic music royalty like Solomun, Black Coffee, Damian Lazarus, Adam Port, &Me, Rampa, ARTBAT to name just a few.
He performs in a mask as in Peru, when shamans make a ritual and go to a different reality, they put masks on. These masks reflect who they are and because of that, spirits recognise you as one of them. You also see coins on his hat because when you go to the world of spirits, you give these coins to them as a gift. That's how he helps nature and our planet by donating some part of his income to a foundation that deals with environmental and wild forest problems. He is also doing an NFT project and series of events "Aiwaska Planet" and donates the proceeds to help the planet and animals.
He has a global fanbase and has performed at many established venues such as Burning Man Festival, Odessey, and Alfa Future People. He has also recently started his own monthly radio show with the reputable Ibiza Sonica Radio. His work has been highly praised by both Mixmag & DJ Mag over the past year or so, and a promising future lies in store for him no doubt.
Follow Bar 25 Music