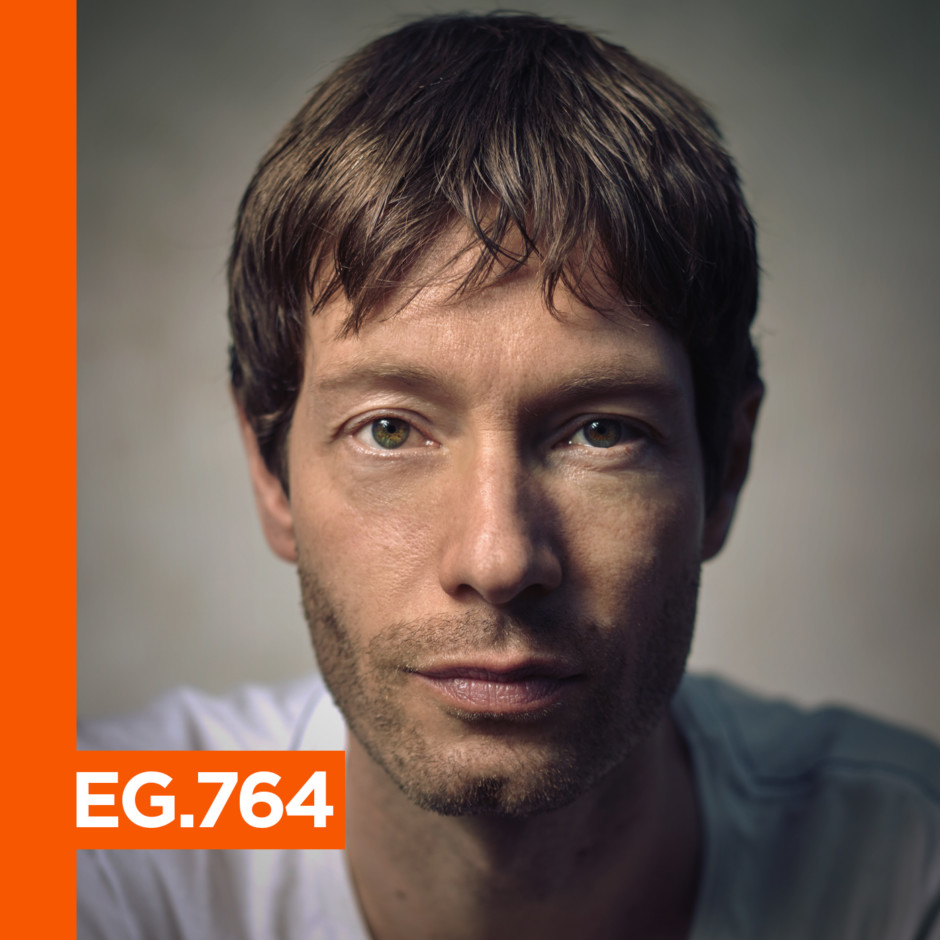 Catch Jody Wisternoff playing at MiamiDeep on December 7th alongside 16BL, Marsh, Kike Roldan, Atomyard. For more info and tickets click here >> http://bit.ly/2LeC5eM
"This mix is a reflection of the kind of set I would play in a club but equally in a daytime listening situation . Representing label mates Cubicolor, Ben Bohmer, Eli & Fur, and Arina Mur with their deeply melodic sounds alongside big hitters such as Joris Voorn and Foals, plus underground newcomers such as Son Orbis and Balad. It's been a pleasure putting this mix together for Miami's Electronic Groove and I cannot wait to play for the first time at Art Basel this weekend :) " – Jody Wisternoff
"Am I a legend?", asks Jody Wisternoff, questioning the question. "The thing is, legend tends to suggest you've had your time, got the pipe and slippers out and only work occasionally as the mood takes you, and nothing could be further from the truth in my case; I continue to push forward and evolve, plus I'm busier now than I've ever been!" Seriously? Clearly Jody Wisternoff is a man whose personal dictionary doesn't contain the term 'tread water'.
Jody has indeed been pushing the envelope his entire career, which started at the very early age of 13 years when he and brother Sam prodigiously reached the finals of the DMC HipHop Championships. This success was compounded two years later when they found national fame as Tru Funk, landing themselves on the pages of cult magazine The Face and Tim Westwood's Radio 1 playlist. "Obviously it was a different genre to what I'm known for now," explains Jody, "Bristol's always been renowned for the calibre of its dub scene and the artists that have come out of it. In the late 80's and early 90's I was very much a part of that movement, which provided me with an invaluable foothold in the world of dance. I soon found myself DJing to thousands at fondly remembered festivals such as Universe and Fantazia. It was a crazy time."
These formative years were influential too, for it was this background that underpinned the ethos of Way Out West, which Jody founded with Nick Warren following a chance meeting in a local record shop. Fusing Bristol's dub roots with club beats Way Out West captured a sound unlike any other at that time and burst onto the mid-nineties dance scene with seminal hits such as 'Ajare' and top ten smash 'The Gift', which they even performed on Top of the Pops (RIP). When not appearing on nationally treasured TV programmes they could be found remixing the likes of Roni Size, M-People, Orbital, Tiesto, Sasha, BT, UNKLE, James Holden and Fatboy Slim's Freak Power alter ego; touring the world alongside dance titans Faithless and The Prodigy and collaborating with Trevor Horn, arguably one of Britain's most successful and revered producers. How many can boast a CV like that?
But perhaps most remarkable of all is that, in this highly disposable world of dance, Way Out West continues to this day. Having released their fifth album last year , Jody explains the key to their longevity, "It's because we don't live in each others pockets and take long breaks between WOW projects. In other words, we keep it fresh. It's a cycle of about 4 years focusing on solo stuff, followed by a year back together, which is great because we bring all our new experiences from this time apart time and feed it back into the band. It's not something we planned, or rather, do plan, it's a schedule and process that's developed over time and works."
So what of Jody's solo endeavours? Well, if you think these are fallow periods living off the echo of past Way Out West achievements, you'd be very, very wrong indeed. Once again Jody's incomparable ability to succeed with production and DJing has seen him climb to the highest heights of Beatport (and we're talking THE overall, not genre chart here) and iTunes , gain a healthy Spotify following , remix Above & Beyond and Lane8 plus many others , and maintain a steady solo release schedule . It's his alliance with Anjunadeep both as A&R ( signing Lane 8 for starters ) and priority artist which has been his most significant career move in recent years . The annual Anjunadeep compilations which he has been mixing alongside label boss James Grant since 2015 have all hit the iTunes USA Dance No1 jackpot and it this profile boost especially in the USA which has helped maintain a constant touring schedule . As if all of that weren't enough, there was also the release his debut solo album, 'Trails We Blaze' a few years back . "It's probably fitting to end this biog as I began," concludes Jody, "I really am busier now than ever, which is a blessing. Whether I'm in the studio, playing to 5 thousand alongside A&B , embarking on a 20 date Anjunadeep tour or playing one off parties in obscure cities in Eastern Europe , I'm still as excited by what I do now as I was when I began. The music, style and opportunities may have evolved over the years, but my passion remains the same. No time for pipe and slippers yet!"
01. Balad – In Thoughts
02. Cubicolor – Kindling
03. Ben Bohmer – Cloud 21
04. Sante – Emotional Closure (Toman Remix)
05. Waajeed – Lotta Bounce
06. Joris Voorn – Shallow
07. Cubicolor – Wake Me Up
08. Big Wild – 6's to 9's (Absolute Remix)
09. Eli & Fur – Into The Night (Nick Warren Edit)
10. King & Early – Take You There
11. Arina Mur – Magic Wand
12. Foals – The Runner (RUFUS DU SOL Remix)
13. Son Orbis – Desila
14. Alon Mor – Prosperity of all Humankind