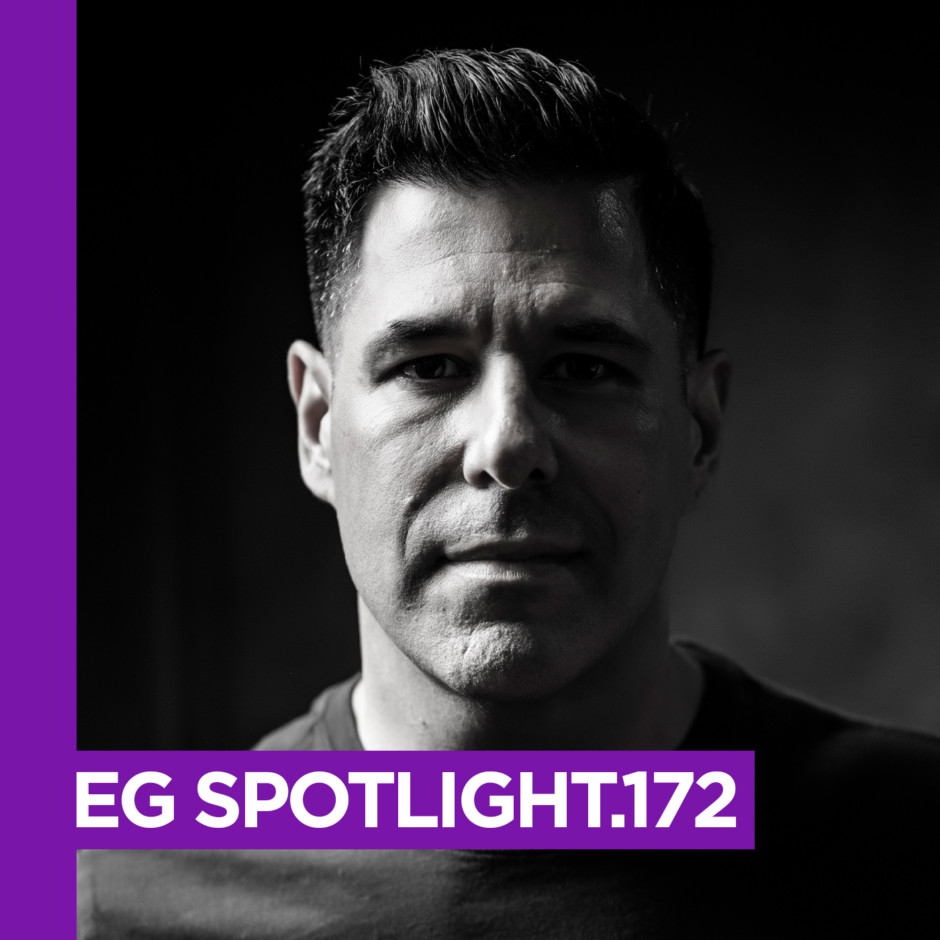 alias_j's new EP 'Changes' is now available via ELEVATE. Grab your copy here. 
An artist with a cultured past venturing into new territory under a refreshing new moniker, alias_j, Jon Ojeda has existed throughout key eras of electronic music that have contributed to a newly readied artistic package.
Inspired by many electronic greats, alias_j comes to the fore with an invigorating sonic palate – spanning the realms of melodic house & techno, techno, afro house and breaks.
Jon's unique and melodically-charged sonic identity has seen him frequent club spaces across the globe throughout the years. Shows in San Francisco, Chicago, New York, Los Angeles, Miami, Amsterdam, London, Warsaw, Moscow & St. Petersburg being major highlights; understandably, this has allowed him to play alongside some of the biggest names in the industry – Sasha, John Digweed, Lee Burridge, Moby, James Zabiela, Dubfire, Richie Hawtin… His impressive prior resume is something alias_j has all the credentials to emulate and surpass.
Building on over two decades of label operation, Jon already has some exciting releases locked in with prominent labels under his alias_j persona – including his debut release on Pig&Dan's revered ELEVATE imprint. He also hosts a regular monthly mix series called 'Lock & Key', which is growing in popularity and serves as a platform to showcase his work & promote other artists/labels.
alias_j is on the front foot and armed with an ever-growing pipeline of releases and gigs – as he aims to put decades of high-level industry experience to good effect and regenerate his standing within the scene under an already impressive new guise.
01. Guau – Dystopia (Original Mix) – 83
02 .Guau – 8455 (Original Mix) – 83
03. Innellea – Returning Spaces (Original Mix) – TAU
04. Massano – Wrong With Me (Original Mix) – Oddity
05. Baime – Basilika (Original) – Blindfold
06. Baime – Semele (Original) – Blindfold
07. Memoryman Aka Uovo, Rogue D – Electric Safari (Roman Flügel Remix) – Crosstown Rebels
08. alias_j – Dominion Rising (original mix) – ELEVATE
09. Steve Bug – Montafon (Original Mix) – Poker Flat
10. Super Flu – Go (Original Mix) – Monaberry
11. Vini Pistori – Metamorfose (Original Mix) – Dantze
12. KYONGPAUL – Yourenotalone (Original Mix) – Hazy Days
13. Memoryman Aka Uovo, Rogue D – Electric Safari (Original Mix) – Crosstown Rebels
14. Marino Canal, David O'Dowda – Half Life (Original Mix) – Siamese
15. KAS_ST – VTOPIA (Chris Avantgarde Remix) – Afterlife